The perfect personalized touch for just about anyone – we've got you (and your wine gift bags) covered.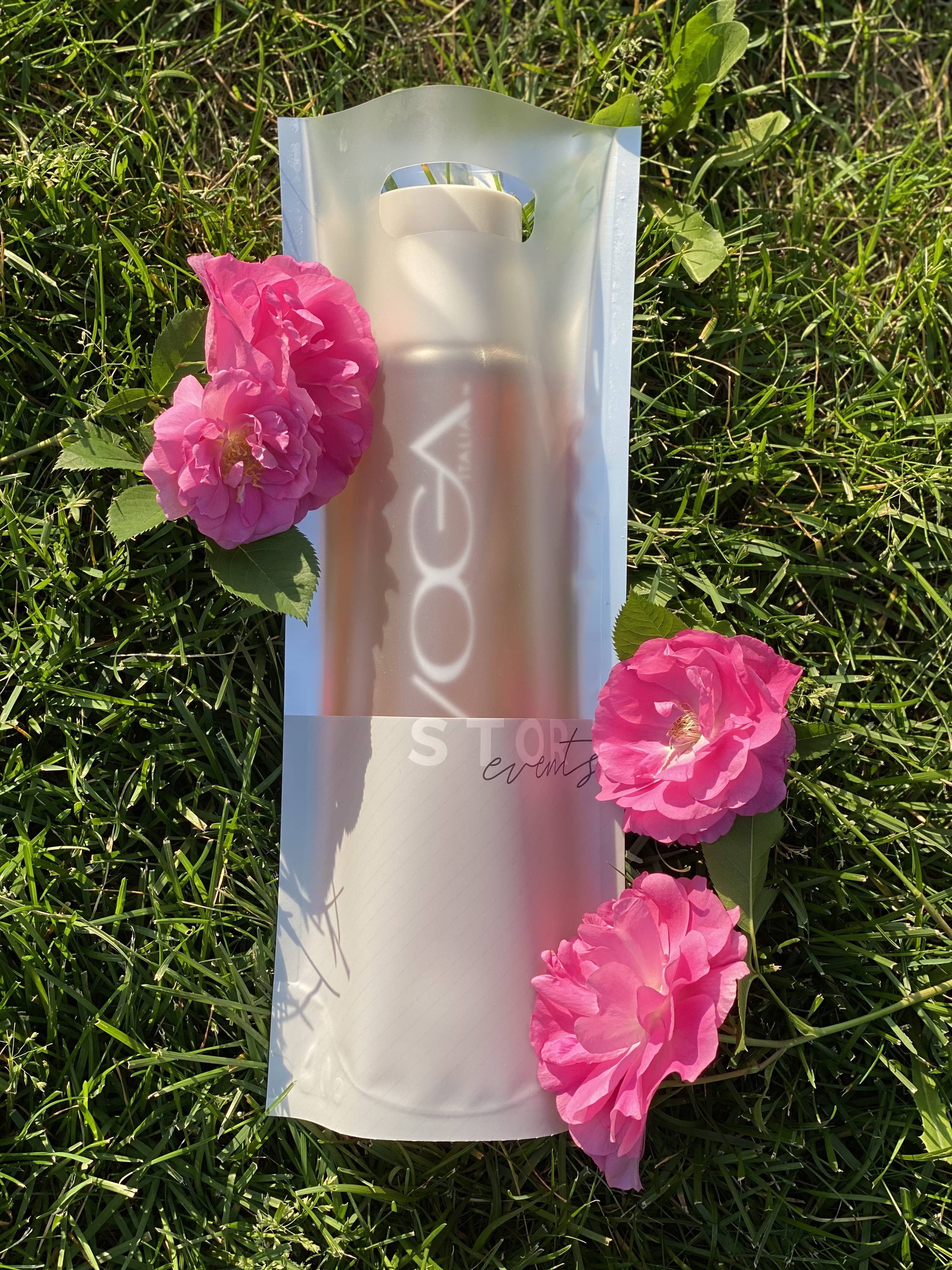 The perfect personalized touch for just about anyone – we've got you (and your wine gift bags) covered.  
If you have wine to gift, we have the bags that fit. New to Rootree are our customizable wine bags – so gift a bottle and send it off in the most premium, high-quality packaging.  
Customizable Wine Bags, Personal and Premium 
Metallic? Soft-touch laminate? Clear? Kraft paper? You name it, we've got it! Our wine bags are offered in a variety of different materials. To ensure we meet the needs of your brand's unique design style, these bags are customizable right down to the touch.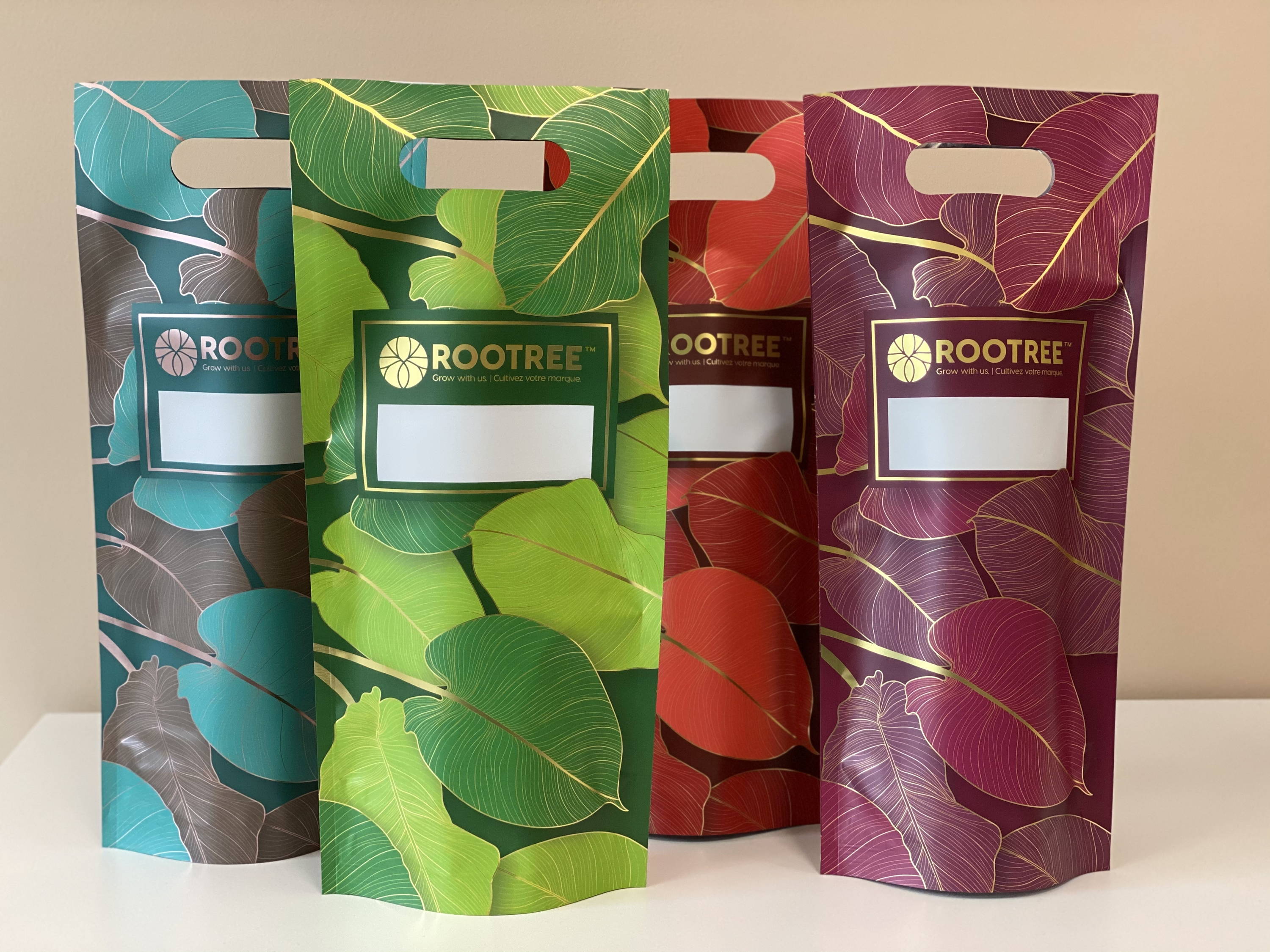 Personalized, Custom Wine Bags for Weddings and Events  
Tired of wine-ing about how you can't find that perfect customized gift? Made possible with digital printing, your wine bag design options are endless. Custom wine bags for weddings and events can be individualized with your guests' or clients' names...receiving a gift as unique as this would put us on cloud wine. So, wine-not give a personal touch!
Are you tired of our wine puns yet... we sure aren't. 
Hey, corporate event planners!    
Custom wine bags are perfect for you too! Send your staff away with bags that are unique to them, your company, or anything you please. With custom wine bags, there will be no more Riesling to the finish line to find the perfect takeaway gift for your event attendees.  
Psssttt - wineries. 
Are you looking to make a more personal impact? Custom wine bags were basically made for you. Up your marketing game with some exclusive branded wine bags...the perfect take-home for any customer.
With a sturdy structure to hold all that refreshing wine, a die-cut handle is the perfect way for your customers to carry away their custom wine bags. Holding on to their die-cut handle, customers will take away more than just memories.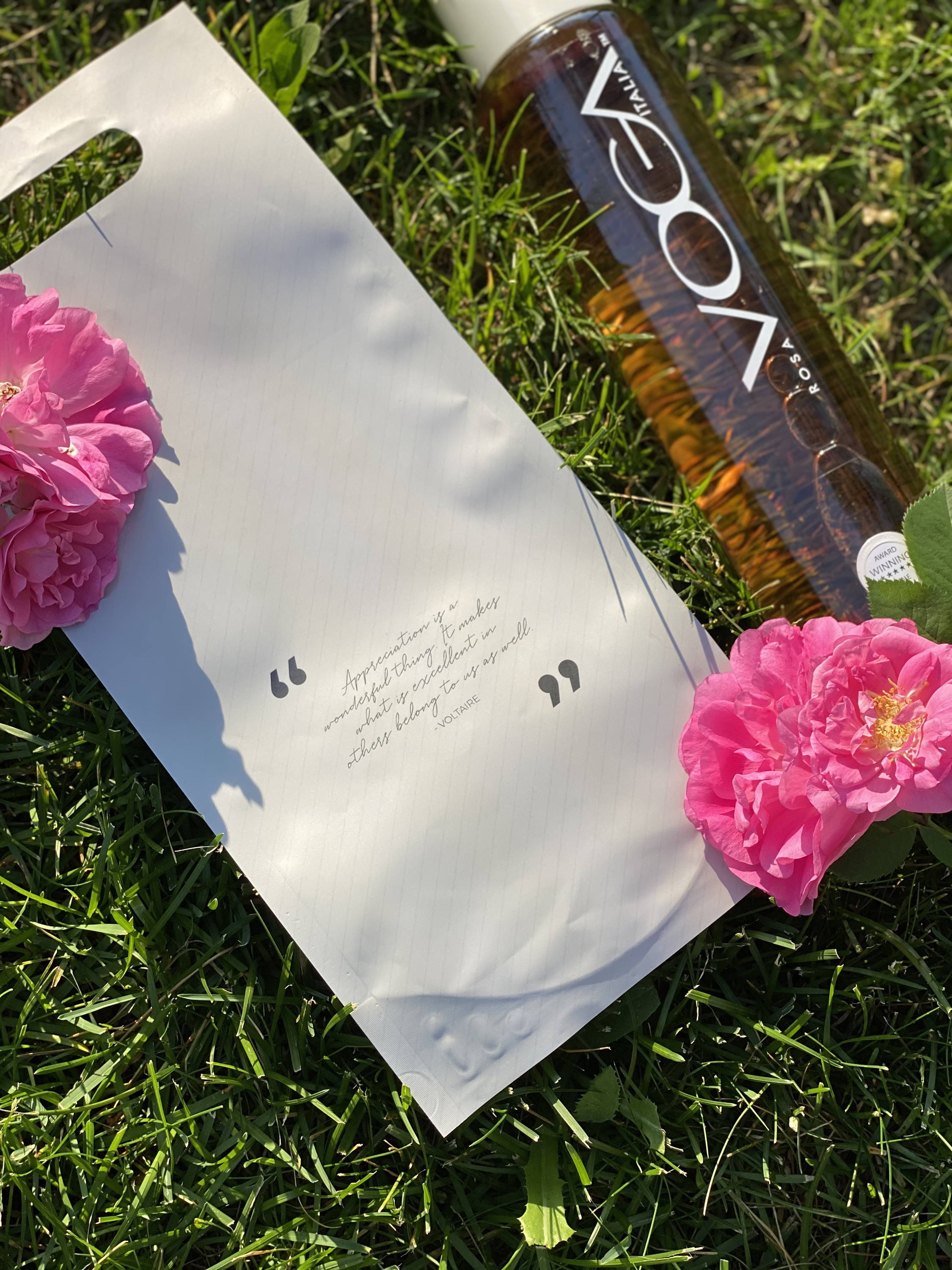 Digitally- Printed Custom Wine Bags – Sip Sip Horray   
It's time to share all the GRAPE things about digital printing. Here at Rootree, customizing is made easy. Include your label, preferred colours, and design! Whether you want to change your design in different SKUs or keep it the same, we're here to help!  

Sip Back and Relax, we've got you covered  
Need your personalized bags ASAP? Not. A. Problem. With low minimum order quantities and fast turnaround times, this gift is perfect for just about any size event!  
Some may say cheese and wine is the perfect pairing – but we're here to tell you wine and custom bags are THE perfect combo. Custom wine bags are never a POUR decision.  
Are you interested in having custom wine bags at your winery or next event? Feel free to reach out to sales@rootree to chat with one of our knowledgeable sales reps who can help you customize a wine bag option that is perfect for your event, brand, and specific style.   
---
Tout nouveaux, tout chauds : découvrez nos sacs à vin imprimés numériquement et personnalisables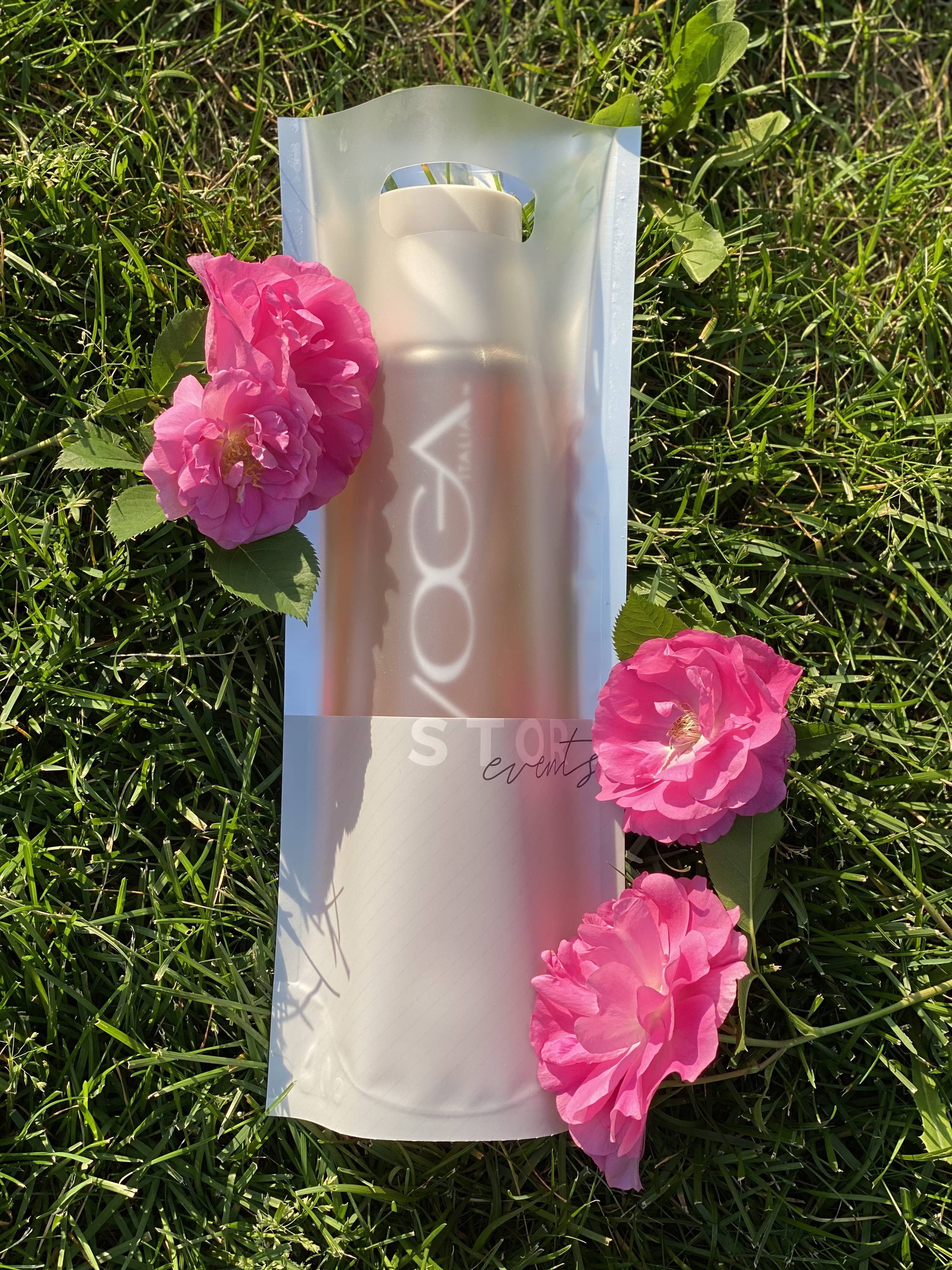 Une touche personnalisée pour répondre aux besoins de chacun — nous avons l'emballage idéal pour vos cadeaux de vin.
Vous avez un vin à offrir, nous avons le sac pour l'embellir. Les sacs à vin personnalisables sont la nouveauté Rootree, alors offrez une bouteille à un proche dans un emballage de la plus haute qualité.
Des sacs à vin personnalisables, personnels et de haute qualité 
Métallisés? Laminés et doux au toucher? Transparents? En papier kraft? Nous avons tout ce qu'il vous faut! Nos sacs à vin sont proposés dans plusieurs types de matériaux. Afin de répondre aux besoins uniques de votre marque en termes de conception, nos sacs sont entièrement personnalisables.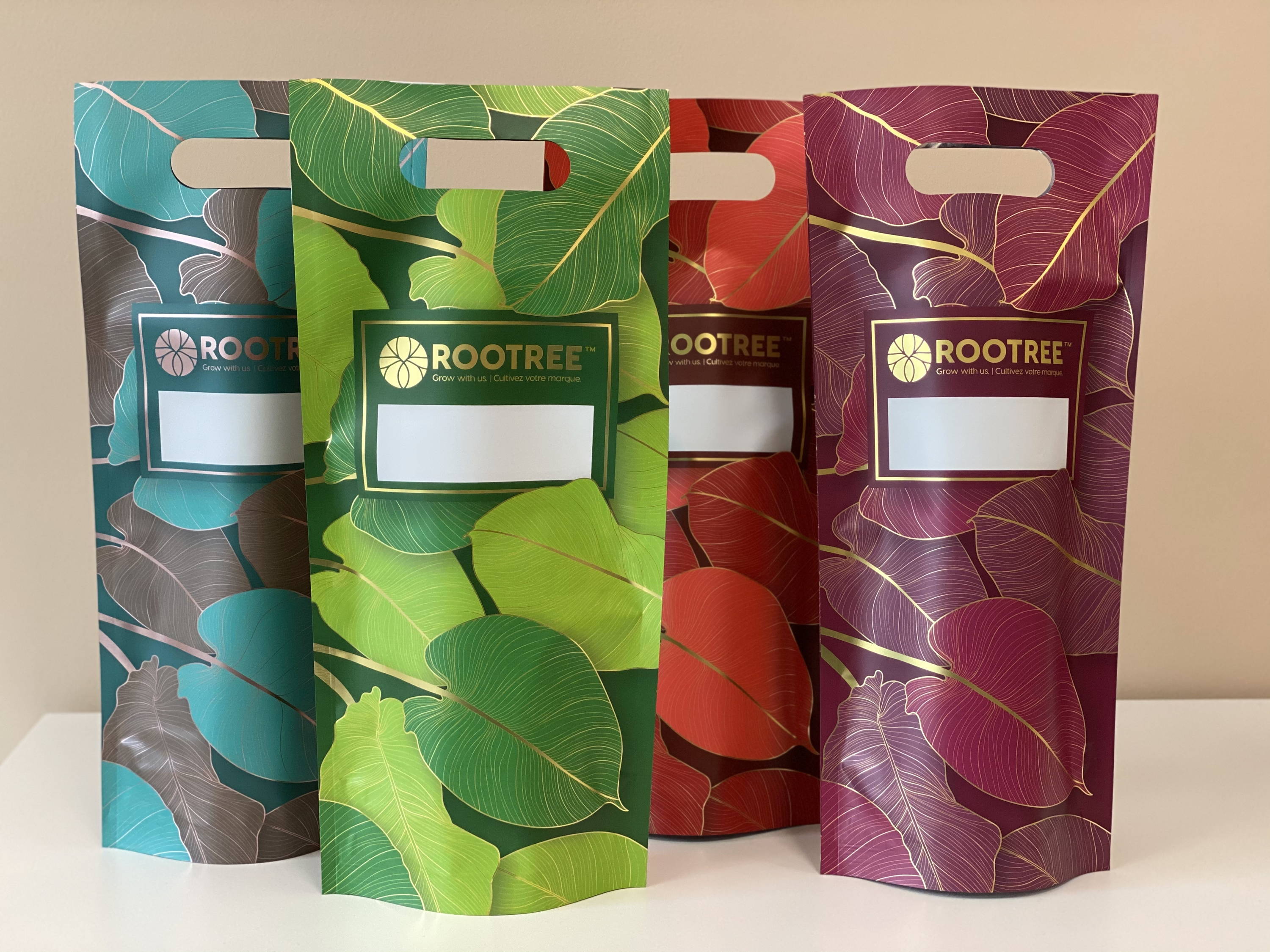 Des sacs à vin personnalisables pour vos mariages et évènements
Vous avez cherché en vin le cadeau personnalisé idéal? Grâce à l'impression numérique, les possibilités de design pour vos sacs à vin sont infinies. Vous pouvez personnaliser les sacs à vin pour vos mariages ou évènements en ajoutant le nom de vos invités ou de vos clients. Ces sacs di-vins auront de quoi faire des heureux. Des raisins de plus de leur donner une touche personnelle!  
Vous en assez de nos jeux de mots sur le vin? Pas nous!
À vous, les organisateurs d'activités d'entreprise!
Les sacs à vin personnalisés sont la solution parfaite pour vous aussi! Offrez à vos employés des sacs à vin qui sont personnalisés pour eux, pour votre entreprise ou autre. Les sacs personnalisés sont le cadeau parfait avec lequel les participants à votre évènement pourront repartir.
Et à vous, les vignobles!
Voulez-vous vous donner une image plus personnelle à votre marque? Les sacs à vin personnalisés sont faits pour vous. Améliorez votre stratégie publicitaire grâce à des sacs à vin exclusifs portant le nom de votre marque. Il s'agit du cadeau idéal avec lequel vos clients peuvent repartir.
Avec leur structure robuste qui aide à maintenir le vin droit et leurs poignées découpées, ces sacs à vin permettent à vos clients de transporter facilement le vin rafraîchissant qu'ils viennent d'acheter. En tenant leur sac du bout de leurs mains, ils repartiront avec bien plus que des souvenirs.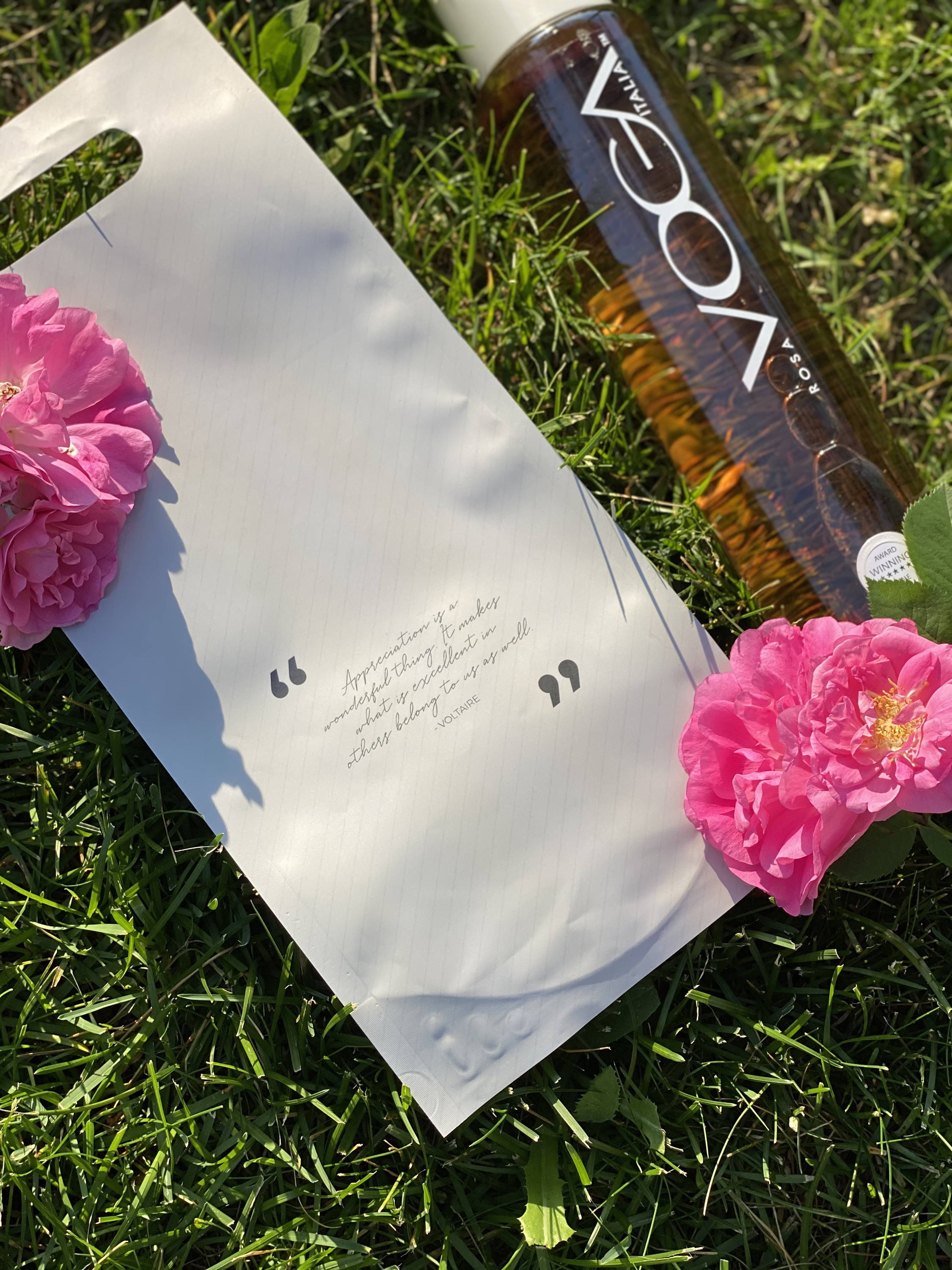 Des sacs à vin imprimés numériquement et personnalisables — trinquons à cette formidable solution!
Le moment est venu de vous présenter tous les avantages de l'impression numérique. Chez Rootree, vous pouvez facilement personnaliser vos emballages. Ajoutez-y le nom de votre marque, vos couleurs préférées et choisissez votre design! Que vous souhaitiez changer votre design entre plusieurs produits ou garder le même, nous sommes là pour répondre à vos besoins!
Sirotez en toute tranquillité, nous sommes là pour vous
Besoin de vos sacs personnalisés au plus vite? Aucun problème. Avec un minimum de commande bas et des délais rapides, ce cadeau est la solution parfaite pour les évènements de toute taille!
Certains vous diront que vins et fromages vont de pair, mais nous vous démontrerons que ce sont le vin et nos sacs personnalisables qui forment le combo parfait. Les sacs à vin personnalisés sont toujours une brillante idée.
Êtes-vous intéressés par nos sacs à vin personnalisés pour votre vignoble ou votre prochain évènement? N'hésitez pas à contacter sales@rootree.ca pour discuter avec l'un de nos représentants commerciaux compétents, qui pourra vous aider à créer le sac à vin personnalisé idéal pour votre évènement, votre marque et votre style unique.