Entreprises gagnantes du Prix de la Fondation | RT 2021

It's official—our 2nd annual RT | Foundation Award contest has come to a close, and we've chosen two special winners.
As always, a huge thank-you goes out to our amazing small business community; you took the time to spread the word and tell your stories. Each year, we adore reading each and every application to discover so many one-of-a-kind businesses. This award exists because of all of you!
Without further ado, we're so excited to introduce you to the two recipients of our 2021 RT | Foundation Award.
A huge congratulations to Northern Wildflowers Inc. and KALŪ! We can't wait to work with you on these projects. We'd also like to recognize our amazing honourable mentions, Stormy's, Teas for Good, Saulice, and Pugs and Pigs. You can also learn more about them below!
Northern Wildflowers Inc.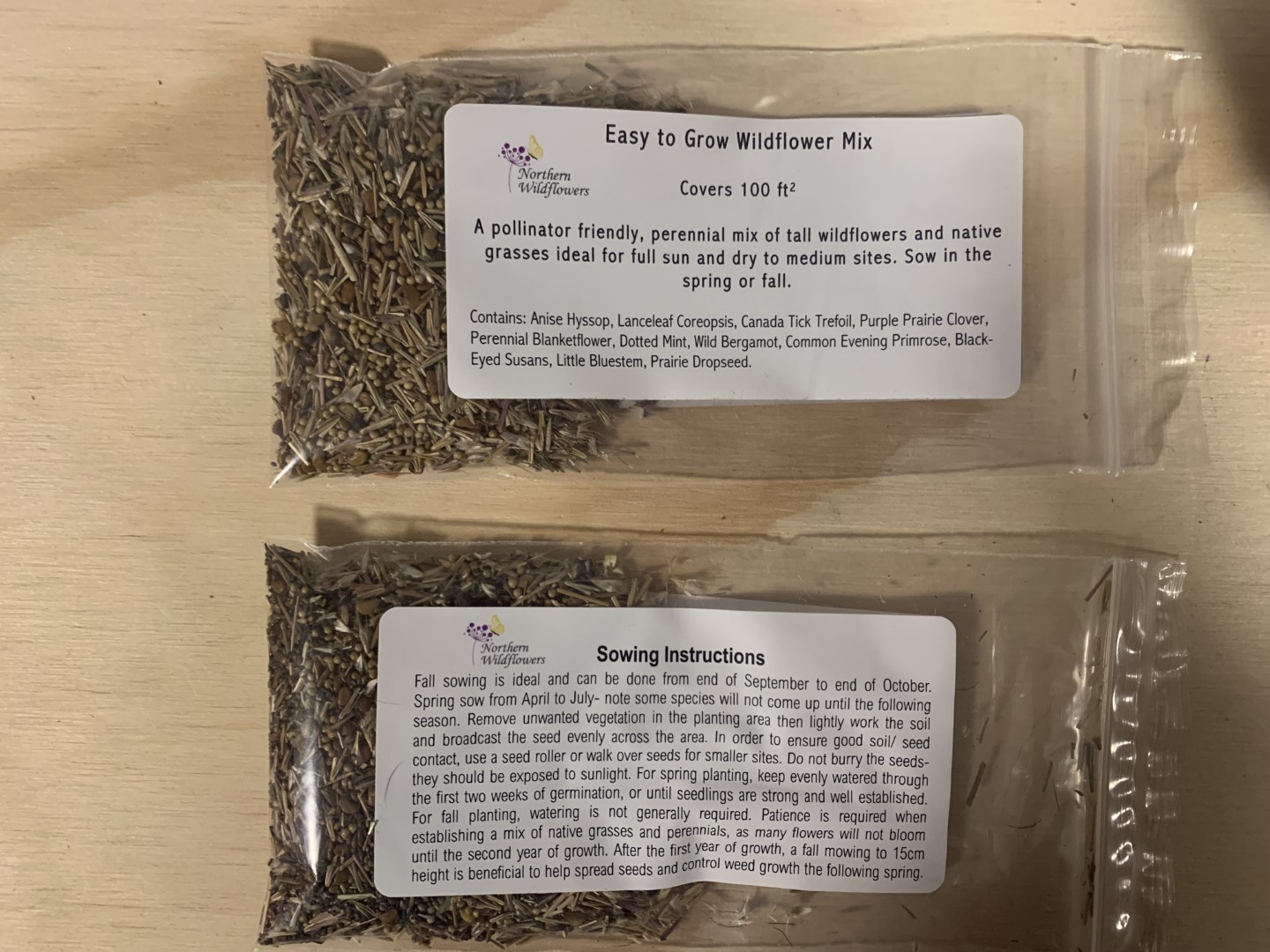 "A facelift to our packaging would be a game changer for us in terms of growing our business and helping us to pursue our vision of helping more gardeners provide habitat for pollinators. As our business grows, we will also support more farmers as we have over a dozen small Canadian farmers and wild seed collectors that also grow for us."
Northern Wildflowers Inc. is a family-owned business based out of the Sudbury, Ontario area that provides pollinator-friendly, untreated seeds which grow native plants in Northern climates. Their seeds are harvested at their wildflower farm in Whitefish, ON or sustainably-sourced from the wild. Northern Wildflowers Inc. aims to increase habitat for our pollinators and to support Canadian farmers and wild seed collectors.
Northern Wildflowers Inc. is in the process of eliminating plastic from their business operations and their packaging. The company donates a minimum of 1% of their annual sales to causes supporting urban food security, outdoor classrooms, and re-greening. In 2022, Northern Wildflowers Inc. will continue to work toward achieving their goal of becoming carbon negative. The business plans to buy carbon credits for travel and shipping, and to implement a five-year tree planting plan on their farm.
To learn more about Northern Wildflowers Inc., take a look at their social media pages below!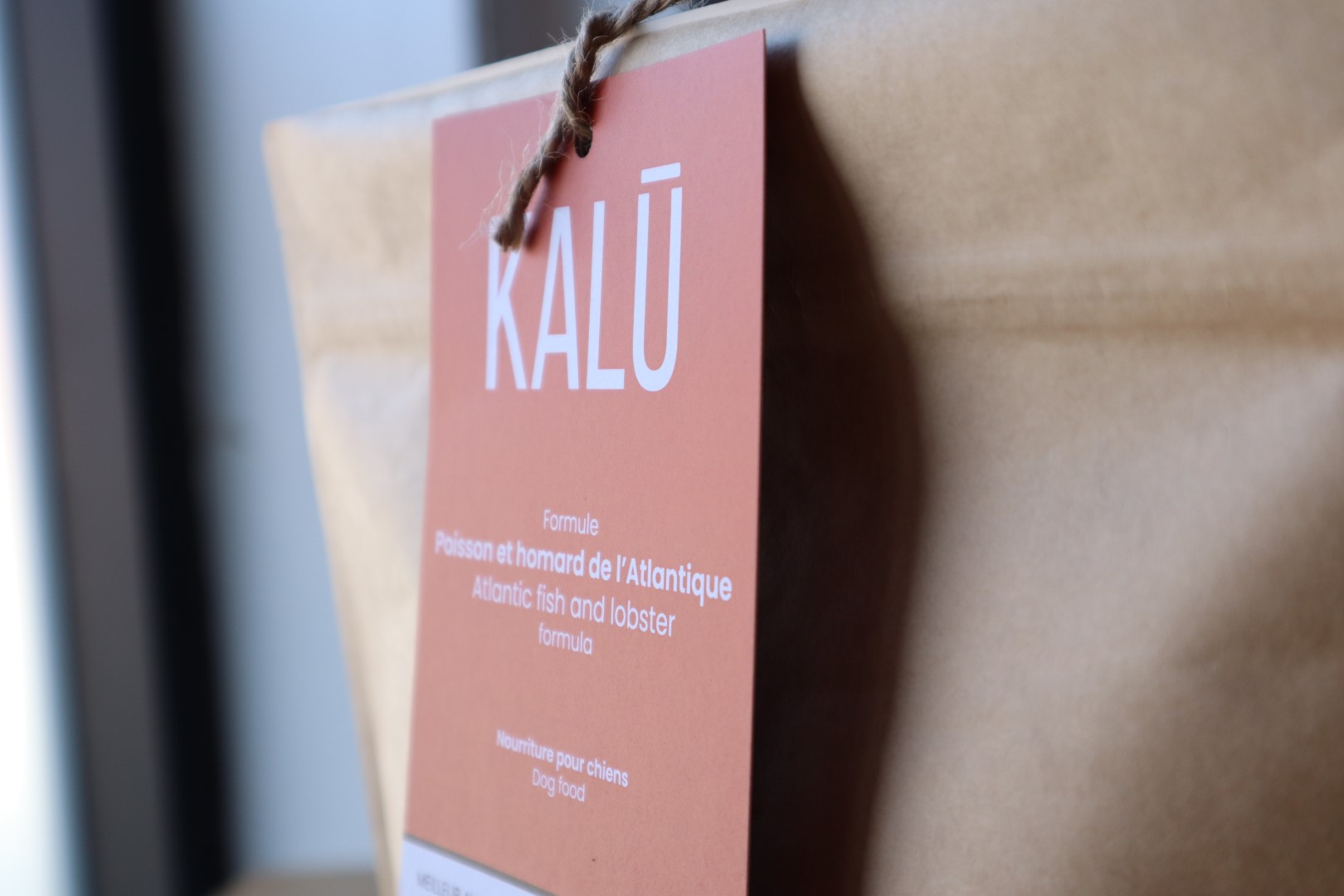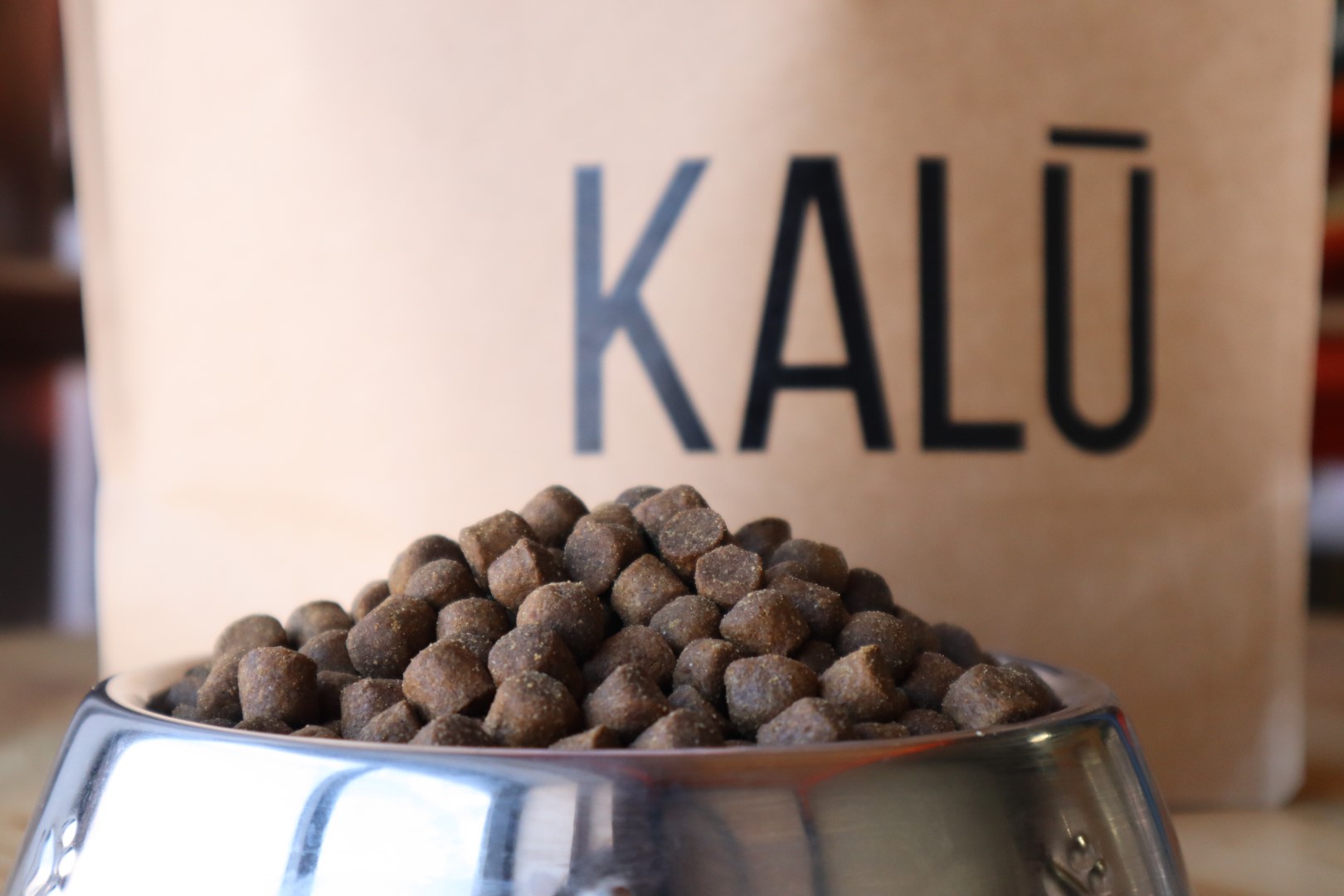 "Packaging is currently our biggest hurdle in our quest to deliver sustainable options to the masses. By introducing a bespoke sustainable bag that is strong enough to survive the shipping process, we could quickly reach new heights."
KALŪ is a Montreal-based dog food company that provides premium, grain- and GMO-free, healthy products for our furry friends. The business's name and purpose come from the founders' beloved family dog, Calou, who passed away from cancer. Calou inspired the founders to learn more about pet food and create products with animal health top-of-mind.
KALŪ's pet food is made with ingredients that are sustainably and locally sourced to reduce the amount of goods movement required. The business purchases carbon credits to offset emissions from the transport of inventory to its warehouse, and delivers with zero-emission vehicles. KALŪ is also the first pet food company in Quebec to offer zero-waste options using reusable containers.
To learn more about KALŪ, take a look at their social media pages below!
And our honourable mentions…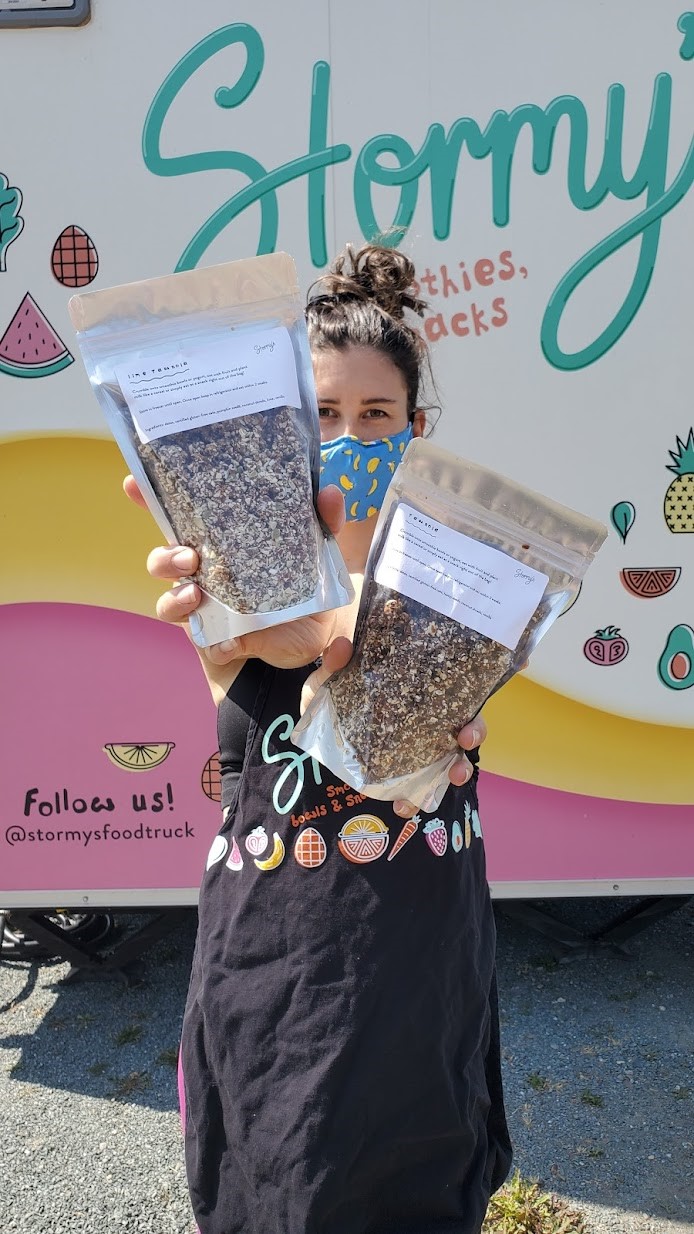 "Earlier this year I launched a smoothie bowl food truck. I wanted to bring plant-based food to our very animal agriculture-based community, in a fun and healthy way. My hope was to inspire others to eat more plant-based meals, because the more plants we eat the better the planet."
Stormy's is a Chilliwack, BC-based food truck that offers plant-based smoothies, smoothie bowls, and snacks. Stormy's was launched earlier this year to inspire those in the founder's community to eat more plant-based foods. With such delicious smoothies and bowls, it's no surprise that the food truck has been a huge hit. Stormy's has even begun selling its 'rawnola' granola topping for customers to enjoy at home.
Stormy's is a huge advocate for a plant-based lifestyle to benefit individuals' health, protect animals, and preserve the planet. The food truck not only offers plant-based food but aims to promote this lifestyle through digital education on the subject. The Stormy's food truck also reduces environmental impact by recycling, composting food waste, and serving in compostable containers.
To learn more about Stormy's, take a look at their social media pages below!
"I decided to create a sustainable product line that would lead to social change by donating to good causes. I chose tea because next to water, tea is the globally most inclusive beverage offering; 80% of North Americans drink tea."
Teas for Good is a tea company based out of Kelowna, BC that offers an extensive range of tea blends—better yet, for each bag sold, $5 is donated to a good cause. The founder was inspired to create Teas for Good as a potential solution to volunteer burnout that comes from countless fundraisers over the years for sports teams, schools, non-profits, and more. As the founder describes, fundraising can be more engaging and consistent when tangible value is provided. And, what better to raise donations with than tea, an inclusive beverage that is sipped faithfully around the world. Now, with a pouch of Teas for Good, tea-lovers can create social change.
Teas for Good's founder is passionate about and highly educated in sustainability. The company's business model supports these values and aims to achieve a carbon-neutral supply chain by 2023.
To learn more about Teas for Good, check out their social media pages below!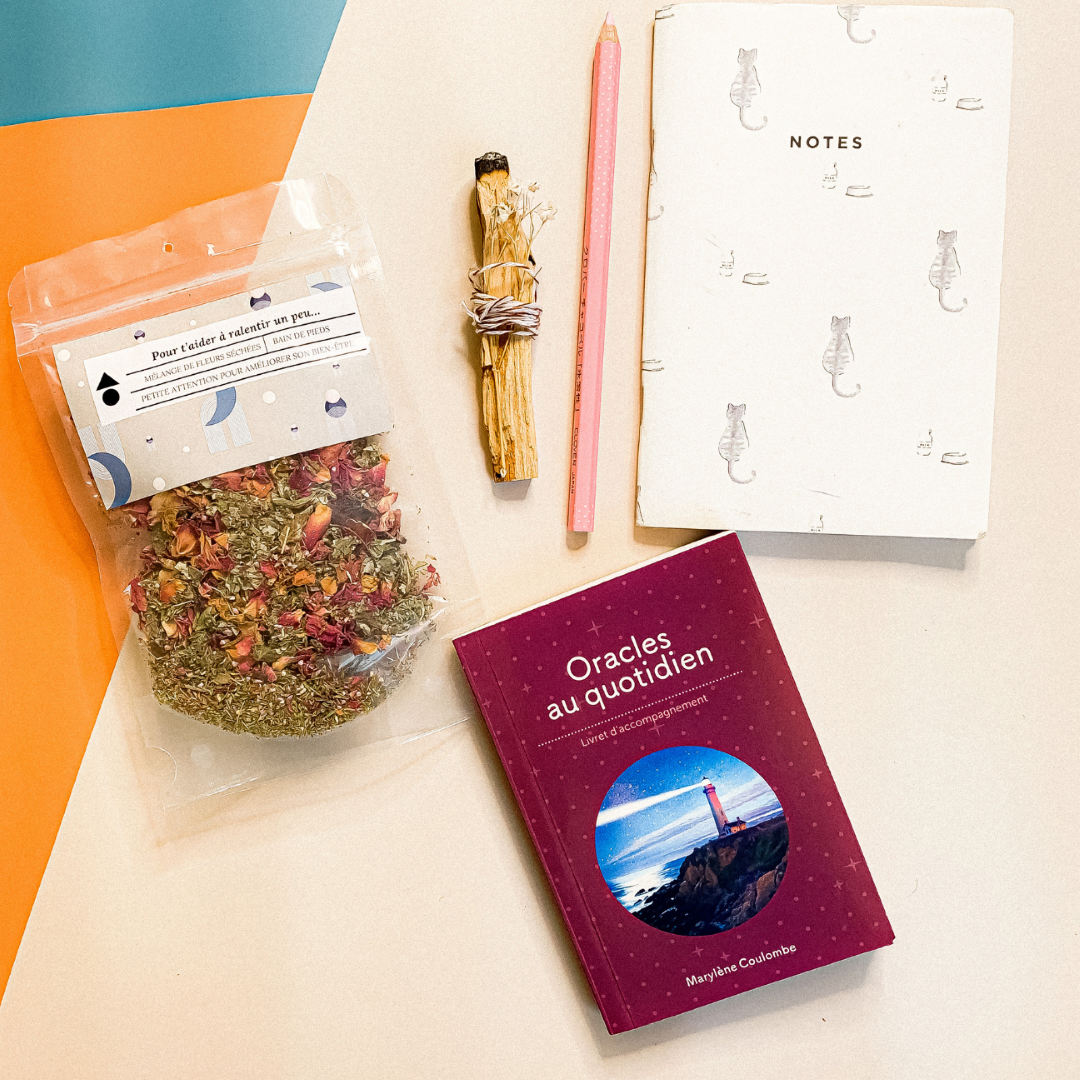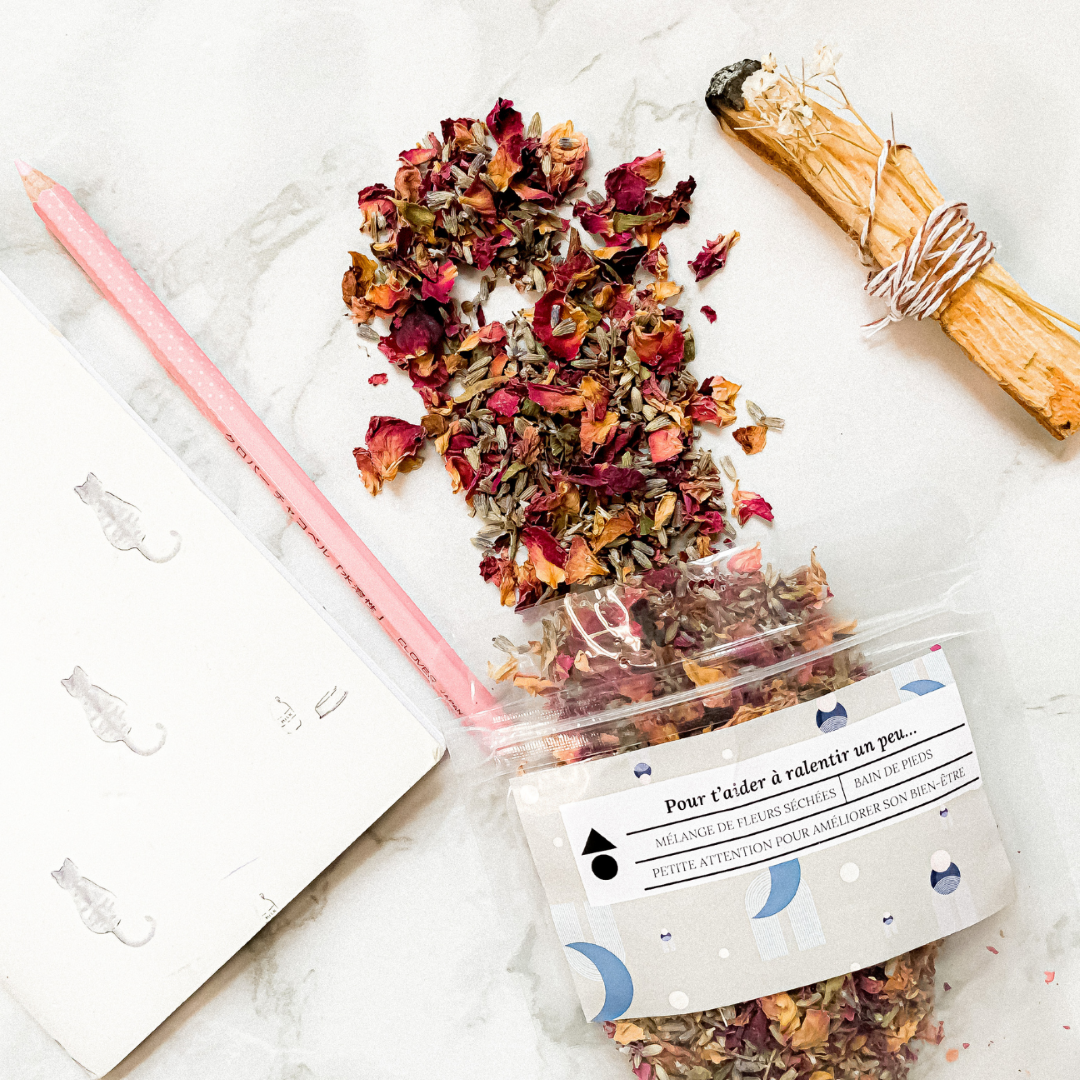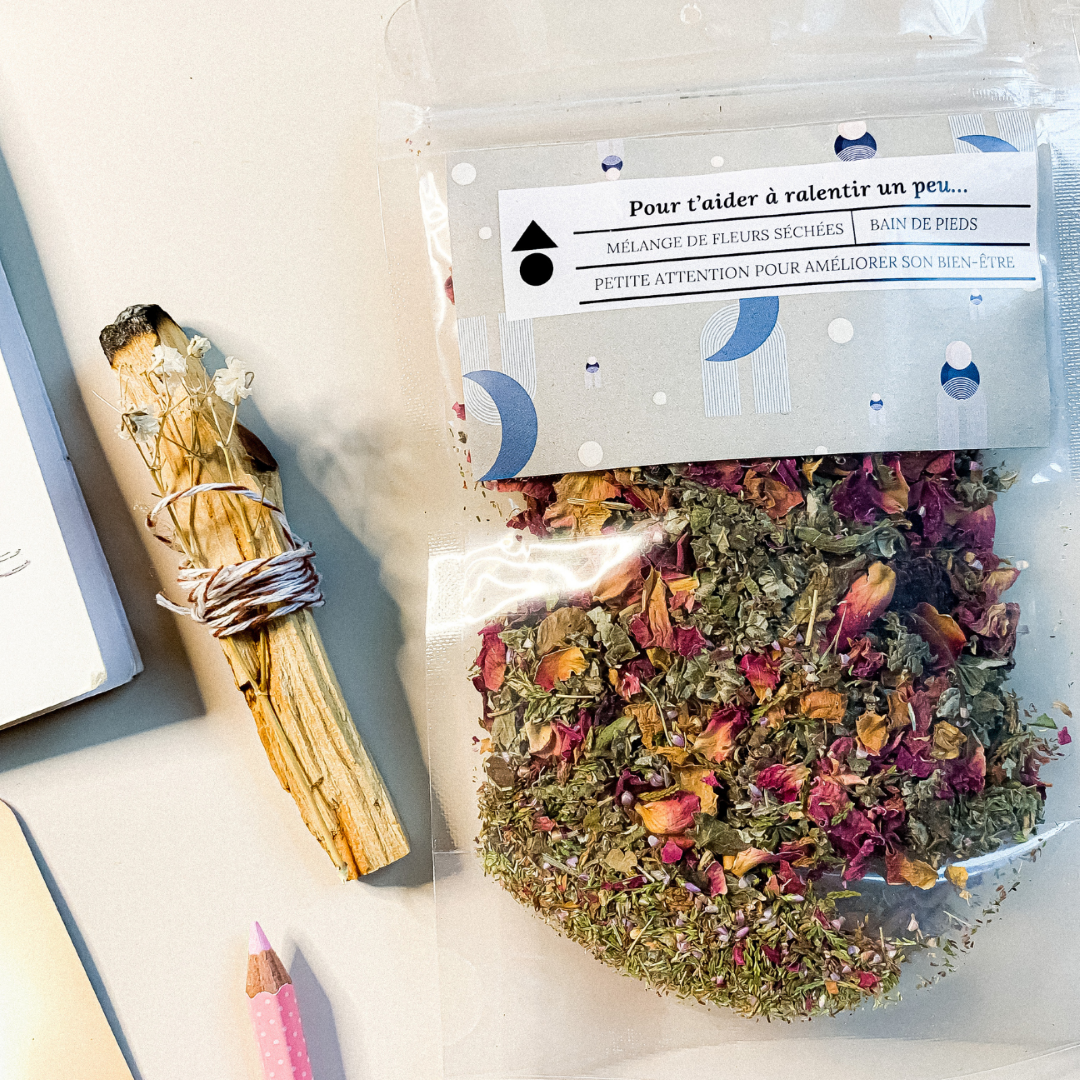 "Sometimes we are faced with the delicate decision of what to say or do when a loved one is going through a difficult time. We look to offer something that is useful and benevolent. The idea of little details accompanied by a sweet message is the perfect gift to give to comfort, love, encourage and support."
Saulice is a Montreal-based business that offers "petites attentions," including cards, seed kits to grow at home, and dried flower mixes for foot baths. Saulice hopes to provide wellness, tranquility, and comfort through their products, which make perfect gifts.
Saulice is sure to incorporate sustainability into their business practices and long-term goals. In the next year, the company aims to pursue a plan of saving dying flowers being thrown out by florists or events. Giving these flowers a second life by drying them and adding them to their bath mix will allow Saulice to reduce waste.
To learn more about Saulice, check out their social media pages below!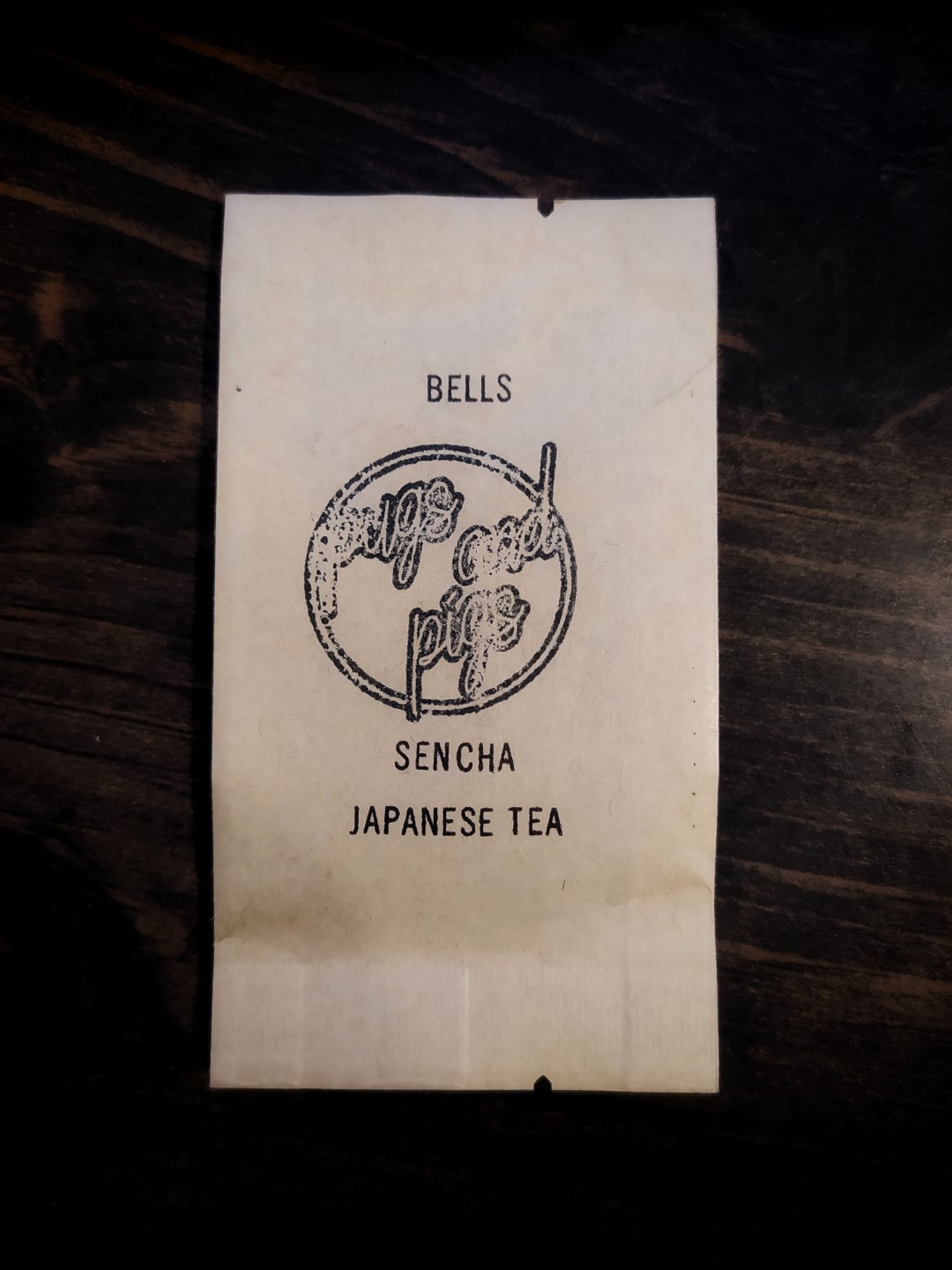 "I've worked in the tea industry for almost ten years now. It's a real obsession. The desire to travel to source, offer high-quality teas and ceramics to consumers directly from their countries of origin and spread the passion for the leaf has pushed me to start my own business."
Pugs and Pigs is a tea company based out of Sainte-Anne-de-la-Pérade, Quebec. The business offers ceramics created by talented tea ceramicists, as well as a curated selection of high-quality teas. The founder established Pugs and Pigs with a love for travel and a passion for tea and ceramics around the globe. Today, the business showcases a worldly selection of products thanks to dedicated farmers and teaware artists.
Pugs and Pigs limits intermediaries in the supply chain; the founder purchases products directly from producers around the world and sells them in Quebec. Operations also reduce waste with compostable, recyclable, and reused packaging, and limited amounts of materials like ink. The business and products also promote a sustainable lifestyle through reusability and durability.
To learn more about Pugs and Pigs, check out their social media pages below!
About the RT | Foundation 

Customized packaging can be a game-changer for new and developed companies alike, which is why we created this Award! Not only does customized packaging help brands stand out on the shelves, but it helps them develop trust and credibility with potential customers. We know that, as a small business, you likely have about 1,000 things on your to-do list, and customized packaging might not be one of your top 10 tasks. That's why we take the stress and cost away from designing a package, and create something beautiful for our recipient, free of charge. No stress, no worry: just beautiful packaging. 
We want businesses in our community to thrive, because your success is our success. 
Entreprises gagnantes du Prix de la Fondation | RT 2021
C'est officiel! Notre deuxième concours annuel pour remporter le Prix de la Fondation | RT est terminé, et deux entreprises gagnantes ont été sélectionnées.
Comme toujours, nous tenons à remercier notre merveilleuse communauté de petites entreprises d'avoir pris le temps de partager le concours et de raconter leur histoire. Chaque année, nous nous réjouissons de lire chacune de vos candidatures et de découvrir de nouvelles entreprises uniques. C'est grâce à vous que ce concours peut avoir lieu!
Sans plus tarder, nous vous présentons les deux entreprises gagnantes du prix de la Fondation | RT 2021.
Félicitations à Northern Wildflowers Inc. et à KALŪ! Nous avons hâte de collaborer avec vous sur vos projets. Nous souhaitons également féliciter les entreprises Stormy's, Teas for Good, Saulice et Pugs and Pigs, qui ont toute reçu une mention honorable. Lisez la suite pour en savoir plus!
Northern Wildflowers Inc.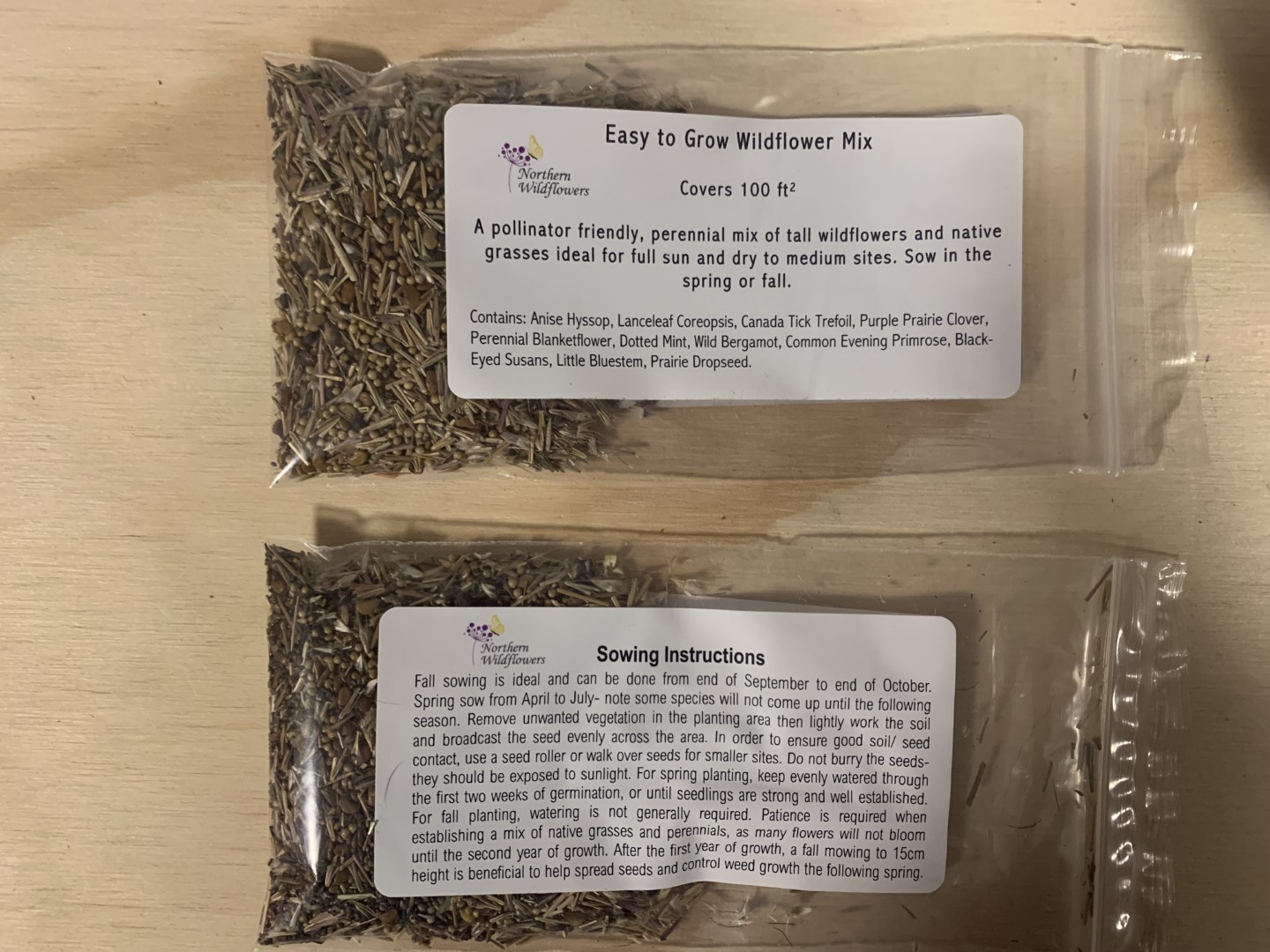 « Une refonte de nos emballages pourrait changer la donne concernant la croissance de nos activités et nous aider à concrétiser notre vision, qui consiste à aider davantage d'amateurs et d'amatrices de jardinage à fournir un habitat aux pollinisateurs. Le développement de notre entreprise nous permettra de soutenir davantage d'agriculteurs et d'agricultrices, car nous travaillons avec plus d'une douzaine de petites entreprises agricoles et de récolte de semences sauvages canadiennes ».
Northern Wildflowers Inc. est une entreprise familiale basée dans la région de Sudbury, en Ontario, qui fournit des semences non traitées de plantes indigènes adaptées aux climats nordiques. Une partie des semences est récoltée dans une ferme de fleurs sauvages à Whitefish en Ontario, tandis que le reste est récolté durablement dans la nature. Northern Wildflowers Inc. vise à accroître l'habitat des pollinisateurs et à soutenir les entreprises agricoles et de récolte de semences sauvages canadiennes.
Northern Wildflowers Inc. œuvre actuellement à éliminer le plastique de ses activités commerciales et de ses emballages. L'entreprise fait don d'au moins 1 % de ses ventes annuelles à des causes qui favorisent la sécurité alimentaire en zone urbaine, les salles de classe en plein air et l'écologisation. En 2022, Northern Wildflowers Inc. continuera d'œuvrer à atteindre son objectif de bilan carbone négatif. L'entreprise prévoit d'acheter des crédits carbone pour compenser les émissions liées aux déplacements et à l'expédition de ses produits. Elle souhaite aussi mettre en œuvre un plan quinquennal de plantation d'arbres sur son exploitation.
Pour en savoir plus sur Northern Wildflowers Inc., consultez ses médias sociaux ci-dessous!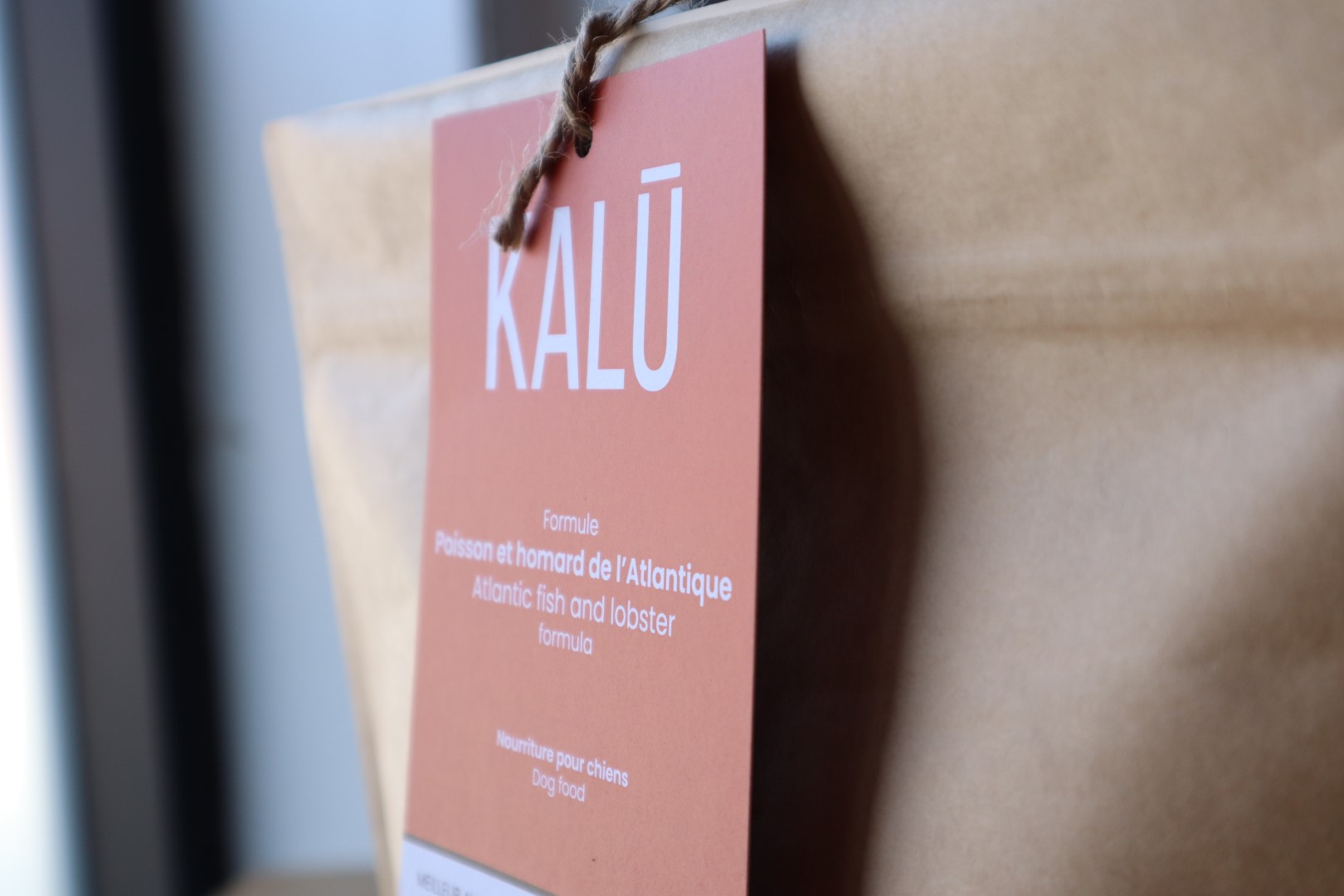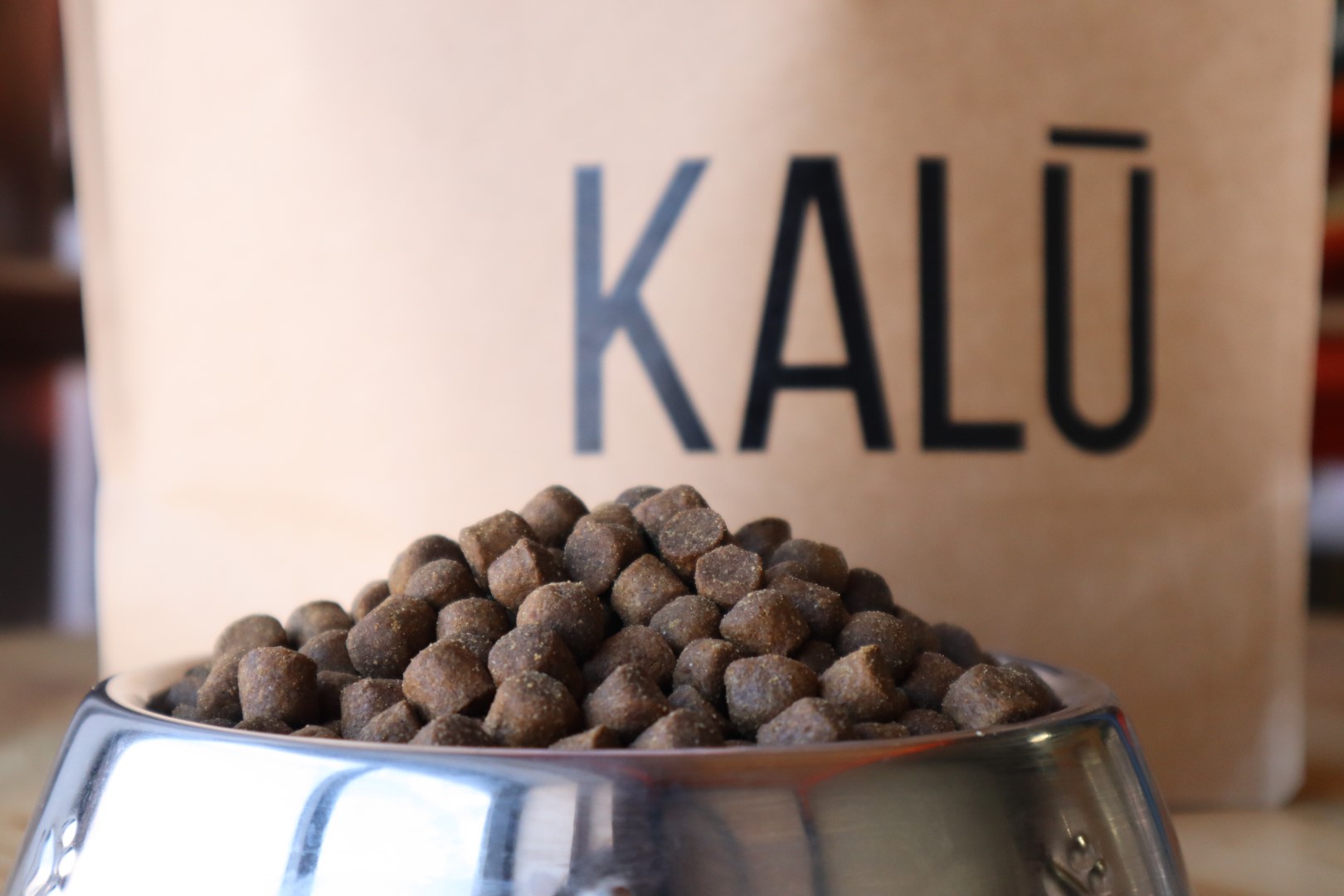 « L'emballage est actuellement notre plus grand obstacle dans notre quête visant à fournir des options durables à toutes et tous. En proposant un sac durable sur mesure résistant à l'expédition, nous pourrions rapidement atteindre de nouveaux sommets. »
KALŪ est une entreprise d'alimentation pour chiens basée à Montréal qui propose des produits sains, de haute qualité, sans céréales et sans OGM pour nos amis à fourrure. L'entreprise a été fondée en hommage à Calou, le chien adoré des fondateurs, qui est malheureusement décédé du cancer. Calou a inspiré les fondateurs de l'entreprise à se renseigner davantage sur les aliments pour animaux de compagnie et à créer des produits visant à favoriser la santé des nos compagnons.
Les aliments pour animaux de compagnie KALŪ sont à base d'ingrédients durables et locaux afin de réduire le transport de marchandises. L'entreprise achète des crédits carbone pour compenser les émissions provenant du transport des stocks vers son entrepôt et livre avec des véhicules à zéro émission. KALŪ est également la première entreprise d'aliments pour animaux au Québec à proposer des options zéro déchet en utilisant des contenants réutilisables.
Pour en savoir plus sur KALŪ Inc., consultez ses médias sociaux ci-dessous!
Sans oublier nos mentions honorables…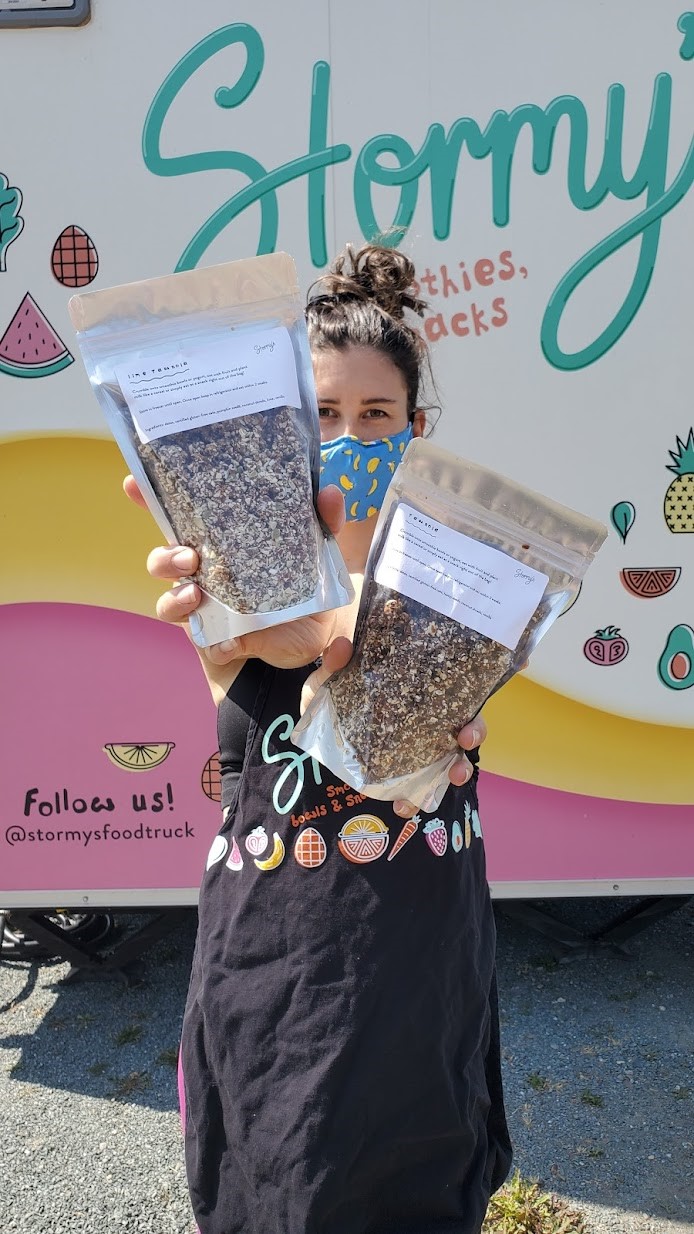 « Plus tôt cette année, j'ai ouvert un camion-restaurant pour vendre des bols de smoothie. Je voulais faire découvrir d'une manière amusante et saine la nourriture à base de plantes à notre communauté, qui est très axée sur l'élevage. Je souhaitais inciter les gens à manger plus de repas à base de plantes, parce que plus nous mangerons de plantes, mieux la planète se portera. »
Stormy's est un camion-restaurant situé à Chilliwack, en Colombie-Britannique. L'entreprise offre des smoothies à boire, des bols de smoothie et des collations à base de plantes. Stormy a ouvert plus tôt cette année afin d'inciter les membres de sa communauté à manger plus d'aliments à base de plantes. Avec des smoothies aussi délicieux, il n'est pas surprenant que le camion ait été un grand succès. Stormy's a même commencé à vendre son « rawnola », du granola à utiliser comme garniture, pour que sa clientèle puisse le déguster à la maison.
Stormy's œuvre pour la promotion d'un mode de vie basé sur le végétal, pour notre santé, mais aussi pour la protection des animaux et de la planète. Avec son camion-restaurant, Stormy's souhaite non seulement promouvoir la consommation d'aliments à base de plantes, mais aussi mettre en avant le mode de vie végétal en informant sa clientèle sur le sujet en ligne. Stormy's réduit également son impact environnemental en recyclant, en compostant ses déchets alimentaires et en servant ses mets dans des contenants compostables.
Pour en savoir plus sur Stormy's, consultez ses médias sociaux ci-dessous!
« J'ai décidé de créer une gamme de produits durables qui contribuerait à initier un changement social en soutenant de bonnes causes. J'ai choisi le thé parce qu'après l'eau, le thé est la boisson la plus répandue au monde. En effet, 80 % des Nord-Américains en boivent. »
Teas for Good est une compagnie de thé basée à Kelowna, en Colombie-Britannique, qui propose une vaste gamme de mélanges de thé. Mieux encore, pour chaque sac vendu, 5 $ sont reversés à une bonne cause. La marque Teas for Good a été créée afin d'essayer de contrer la perte d'intérêt pour les collectes de fonds due aux innombrables événements organisés au fil des ans par les équipes sportives, les écoles, les organismes à but non lucratif, et bien d'autres. Selon le fondateur de la marque, une collecte de fonds peut être plus attrayante et cohérente lorsqu'elle est accompagnée d'un élément tangible. Or, quoi de mieux que de recueillir des dons avec du thé, une boisson consommée religieusement dans le monde entier? Désormais, en achetant un sachet de Teas for Good, toutes les personnes qui consomment du thé peuvent contribuer à initier un changement social.
Le fondateur de Teas for Good est passionné de durabilité et très informé sur le sujet. Son modèle d'entreprise reflète ces valeurs et vise à atteindre la neutralité carbone sur l'ensemble de sa chaîne d'approvisionnement d'ici 2023.
Pour en savoir plus sur Teas for Good Inc., consultez ses médias sociaux ci-dessous!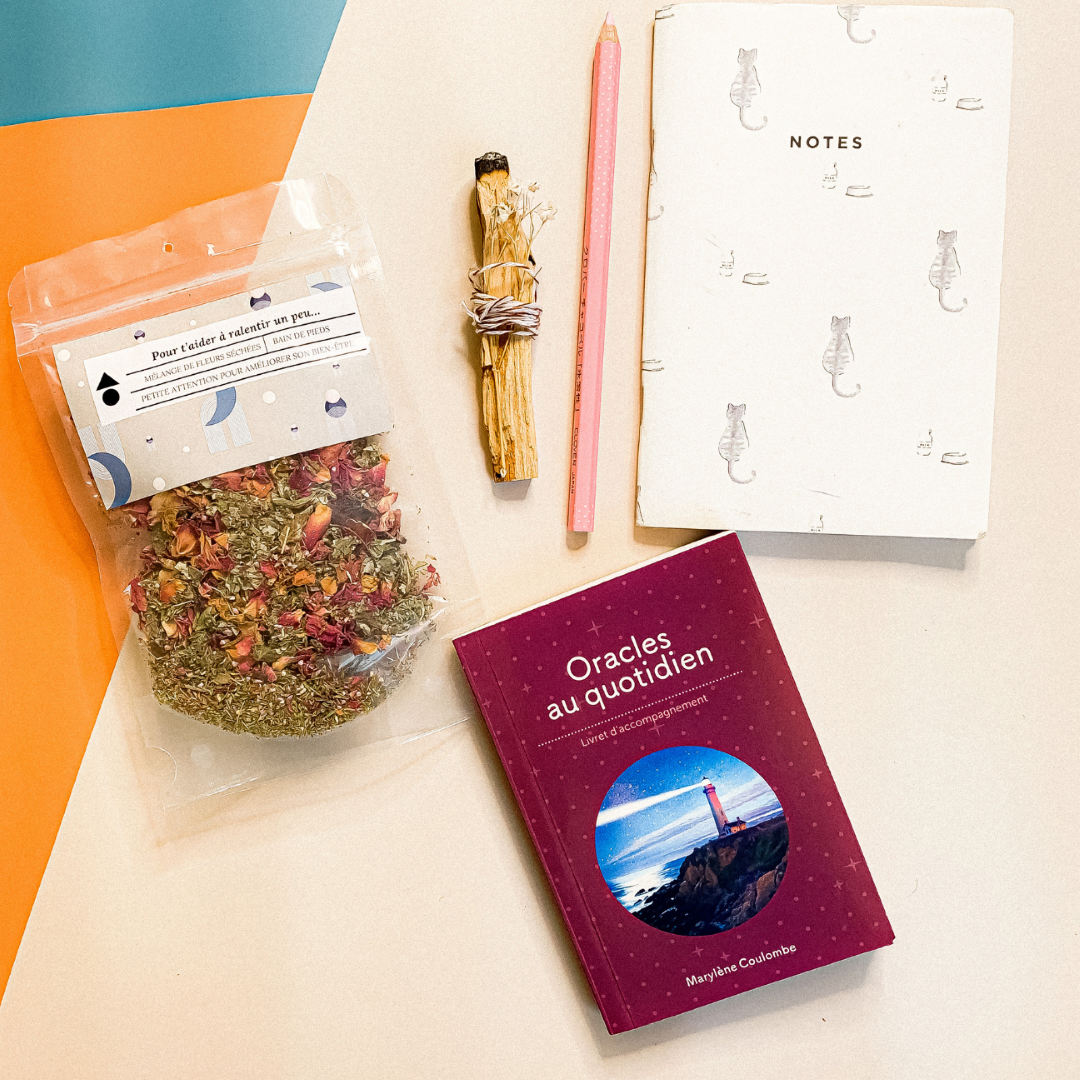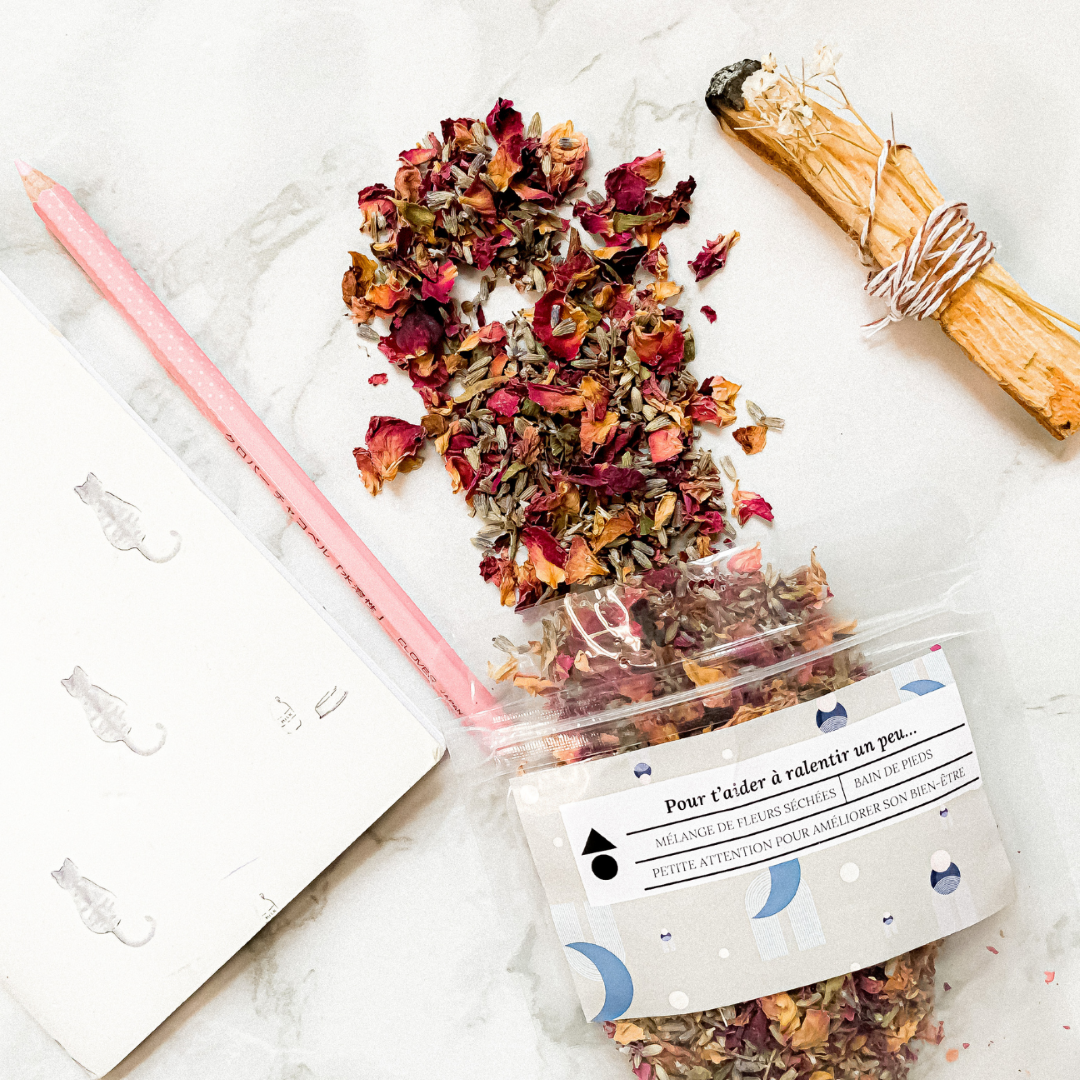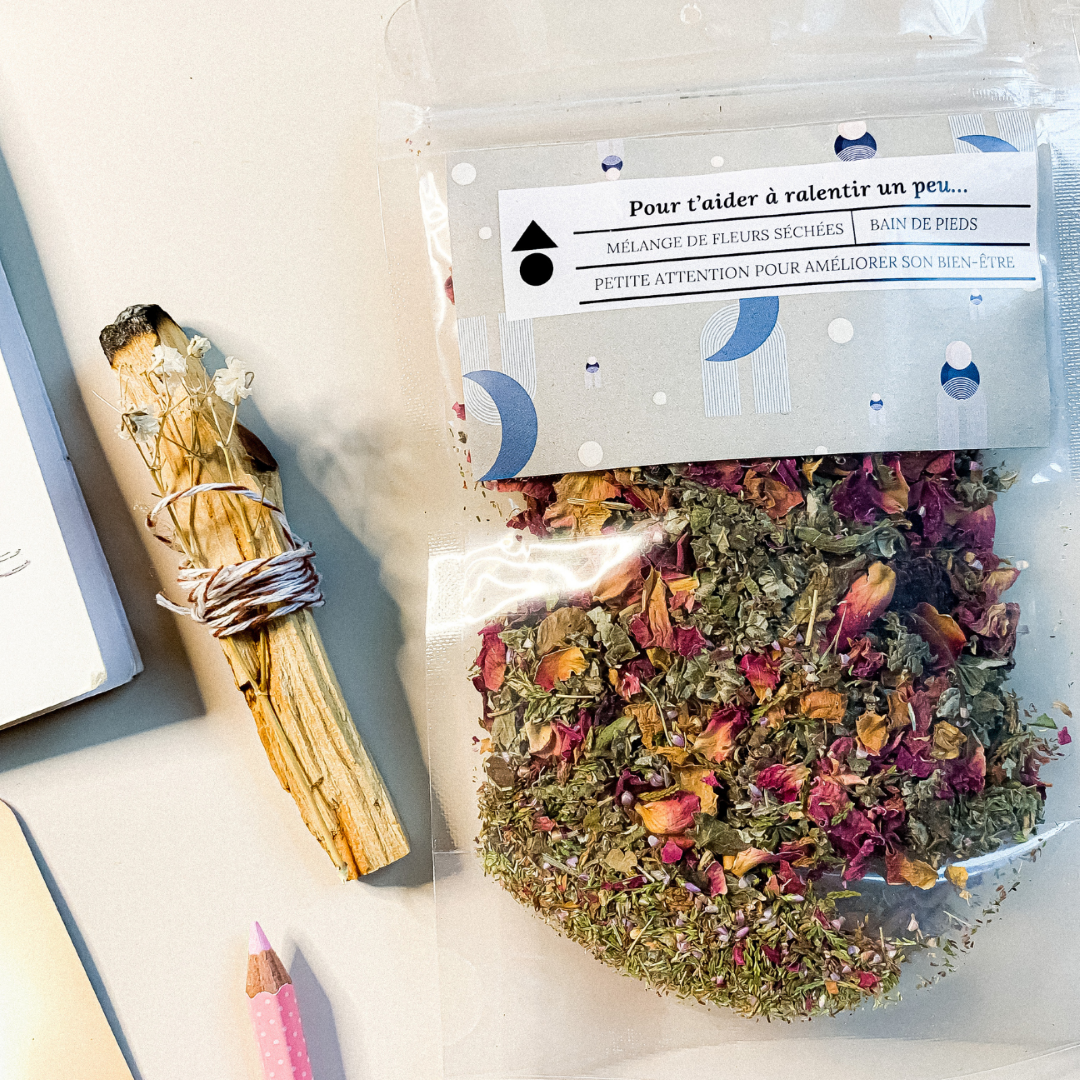 « Lorsqu'un être cher traverse une période difficile, il se peut que l'on ne sache ni quoi dire ni quoi faire pour le réconforter. Nous souhaitons proposer une solution à la fois utile et bienveillante. Des petites attentions accompagnées d'un doux message, c'est le cadeau parfait à offrir pour apporter du confort, de l'amour, de l'encouragement et du soutien à un proche. »
Saulice est une entreprise montréalaise qui propose des « petites attentions », comme des cartes, des trousses de graines à faire pousser à la maison et des mélanges de fleurs séchées pour faire des bains de pieds. Saulice vous permet d'offrir des produits favorisant le bien-être, la tranquillité et le confort. C'est le cadeau idéal.
Saulice s'assure d'intégrer les valeurs de la durabilité à ses pratiques commerciales et à ses objectifs à long terme. Au cours de l'année prochaine, l'entreprise a pour projet de sauver les fleurs mourantes jetées par des fleuristes ou utilisées pour des événements. Donner à ces fleurs une seconde vie en les faisant sécher et en les ajoutant à son mélange pour le bain permettra à Saulice de favoriser la réduction des déchets.
Pour en savoir plus sur Saulice Inc., consultez ses médias sociaux ci-dessous!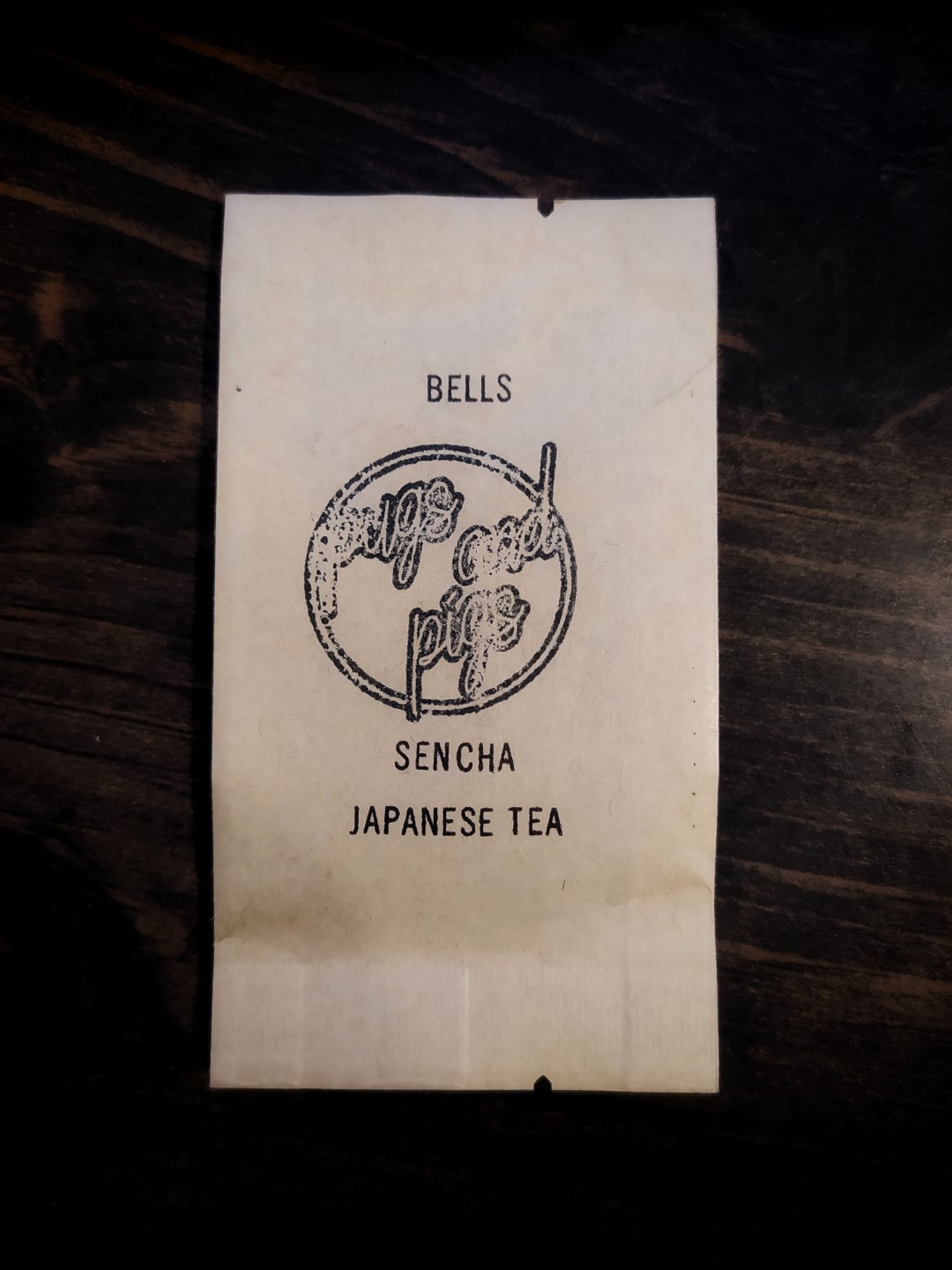 « Je travaille dans l'industrie du thé depuis près de dix ans maintenant. C'est une véritable obsession. Mon désir de voyager pour dénicher des ingrédients à la source et offrir des thés et des céramiques de haute qualité aux consommateurs et consommatrices tout en partageant ma passion pour ces plantes m'a poussé à monter ma propre entreprise. »
Pugs and Pigs est une société produisant du thé basée à Sainte-Anne-de-la-Pérade, au Québec. L'entreprise propose des céramiques créées par de talentueux céramistes, ainsi qu'une sélection de thés de haute qualité. Pugs and Pigs est née d'un amour pour le voyage et d'une passion pour le thé et la céramique du monde entier. Aujourd'hui, l'entreprise présente une sélection mondiale de produits grâce à sa collaboration avec des agriculteurs et agricultrices dévoué(e)s et des créateurs et créatrices d'accessoires pour le thé.
Pugs and Pigs œuvre pour réduire les intermédiaires dans sa chaîne d'approvisionnement en achetant ses produits directement aux producteurs et productrices du monde entier, pour les vendre au Québec. L'entreprise réduit également ses déchets en utilisant des emballages en matériaux compostables, recyclables et réutilisés, ainsi que des quantités limitées de certains matériaux, comme l'encre. Les valeurs de l'entreprise se reflètent ainsi dans les produits réutilisables et durables qu'elle propose.
Pour en savoir plus sur Pugs and Pigs Inc., consultez ses médias sociaux ci-dessous!
À propos de la Fondation | RT 

Un emballage personnalisé peut changer la donne pour les jeunes entreprises comme pour les entreprises bien établies, c'est pourquoi nous avons créé ce prix! Non seulement un emballage personnalisé peut aider une marque à se démarquer sur un étal, mais il permet aussi de développer la confiance et la crédibilité d'une entreprise avec des clients potentiels. Nous savons qu'en tant que petite entreprise, vous avez probablement des milliers de choses sur votre liste de choses à faire, et que l'emballage de vos produits n'est peut-être pas une priorité. C'est pour cela que nous vous épargnons le stress et les coûts liés à la conception de votre emballage et créons pour vous quelque chose de magnifique, et ce gratuitement. Pas de stress, pas de soucis, juste un bel emballage.
Nous voulons que les entreprises de notre communauté florissent, car leur réussite est notre réussite.