Bullfrog Power on-product mark
Supporting green energy is a great thing – why not highlight it on your packaging?
The Bullfrog Power on-product mark is a mark you can add to your packaging design to share with the world that your packages are made by Rootree in a facility bullfrogpowered with 100% renewable electricity.

The benefits of using the mark on your packaging
✓ Highlight your brand's commitment to environmental stewardship.
✓ Help customers recognize your brand as a sustainable business that's committed to using renewable energy in its supply chain.
The Bullfrog Power mark is an exclusive offering for our clients, as we are the only flexible packaging manufacturing facility that's partnered with Bullfrog Power!
Looking to download Bullfrog Power on-product mark for your flexible packaging design? You're in the right place!
If you are providing your own artwork (following our artwork guidelines), you can add the Bullfrog Power mark to your files while you are creating them. Here are some tips!
In Illustrator, use File – Place to add the mark to your artwork (on the Art Layer).
Do not embed, flatten or live trace the image.

Be sure to refer to the brand guide to learn about placement and size requirements.

Our team will replace the "For Placement Only (FPO)" version with the final live version in the production phase.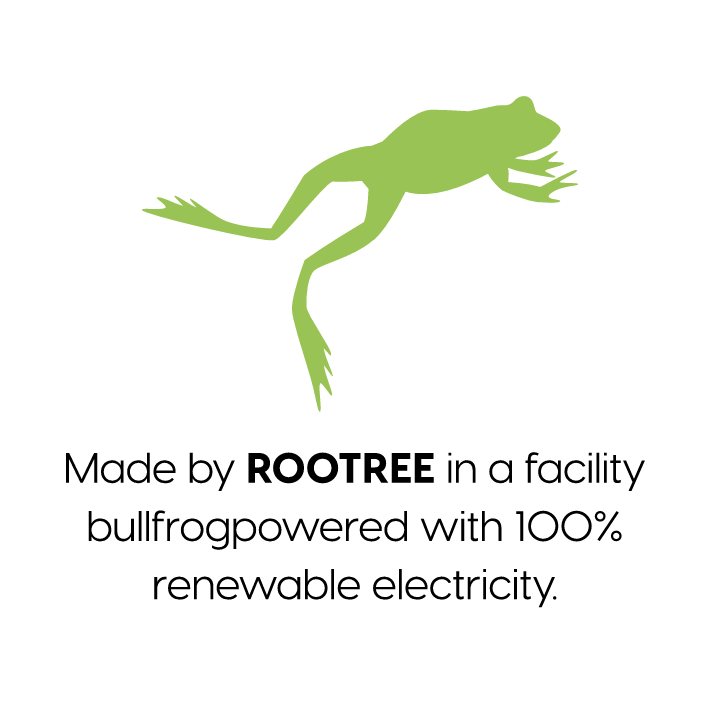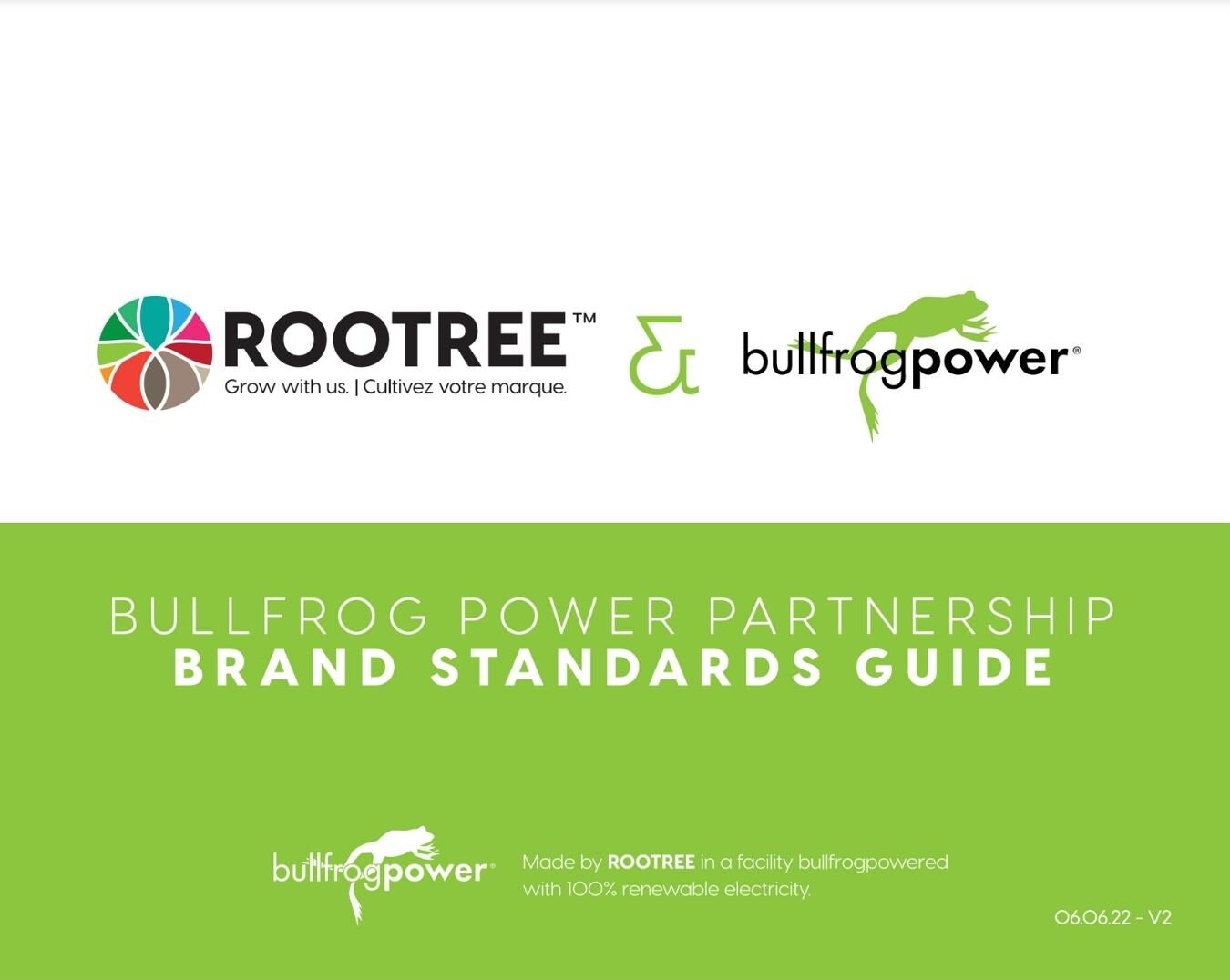 Refer to Rootree's Bullfrog Power Partnership Brand Guide for guidance about placement and size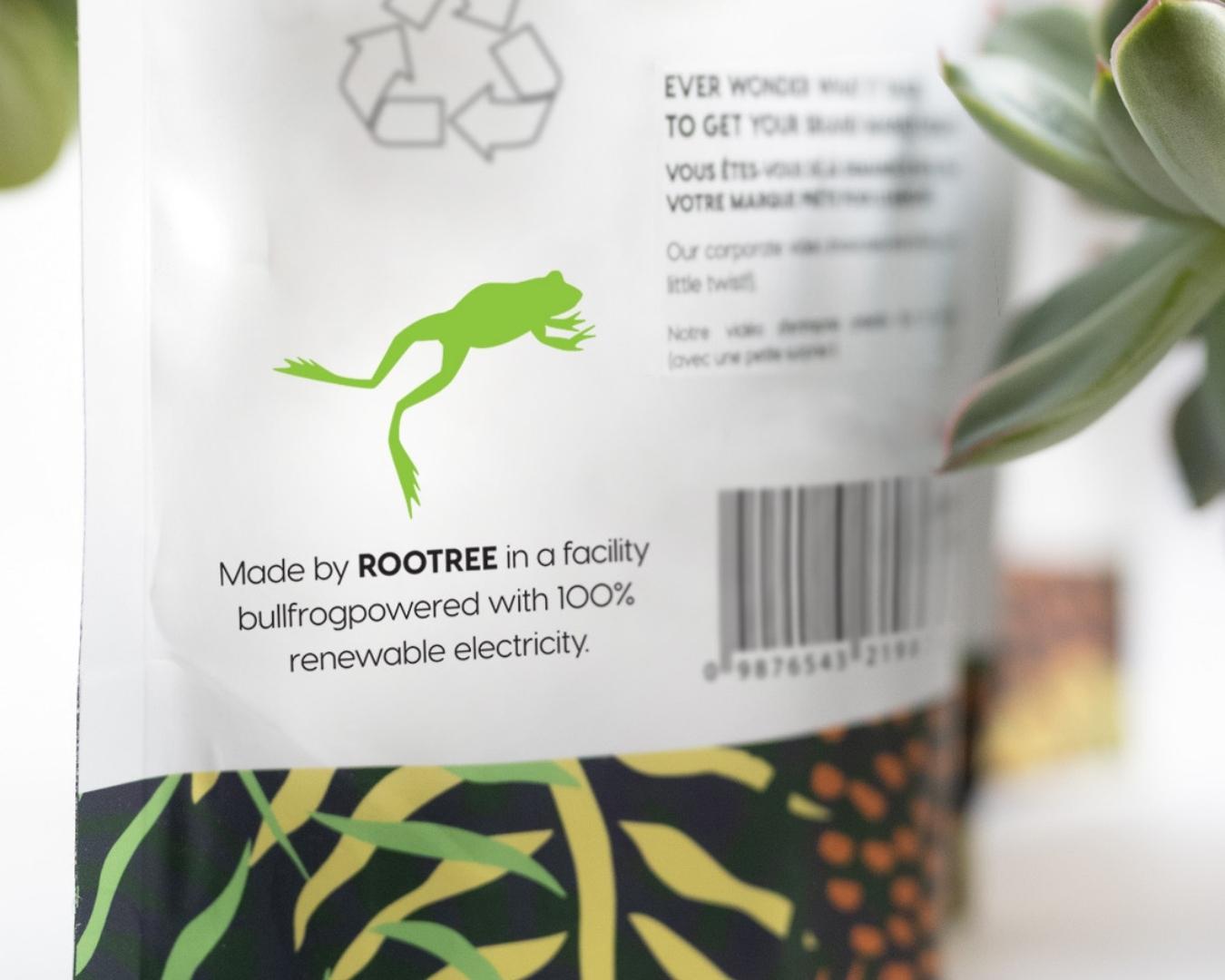 Download the "For Placement Only (FPO)" version of the mark that works best in your design
Still have questions about using the mark?
Contact our knowledgeable prepress team for assistance.