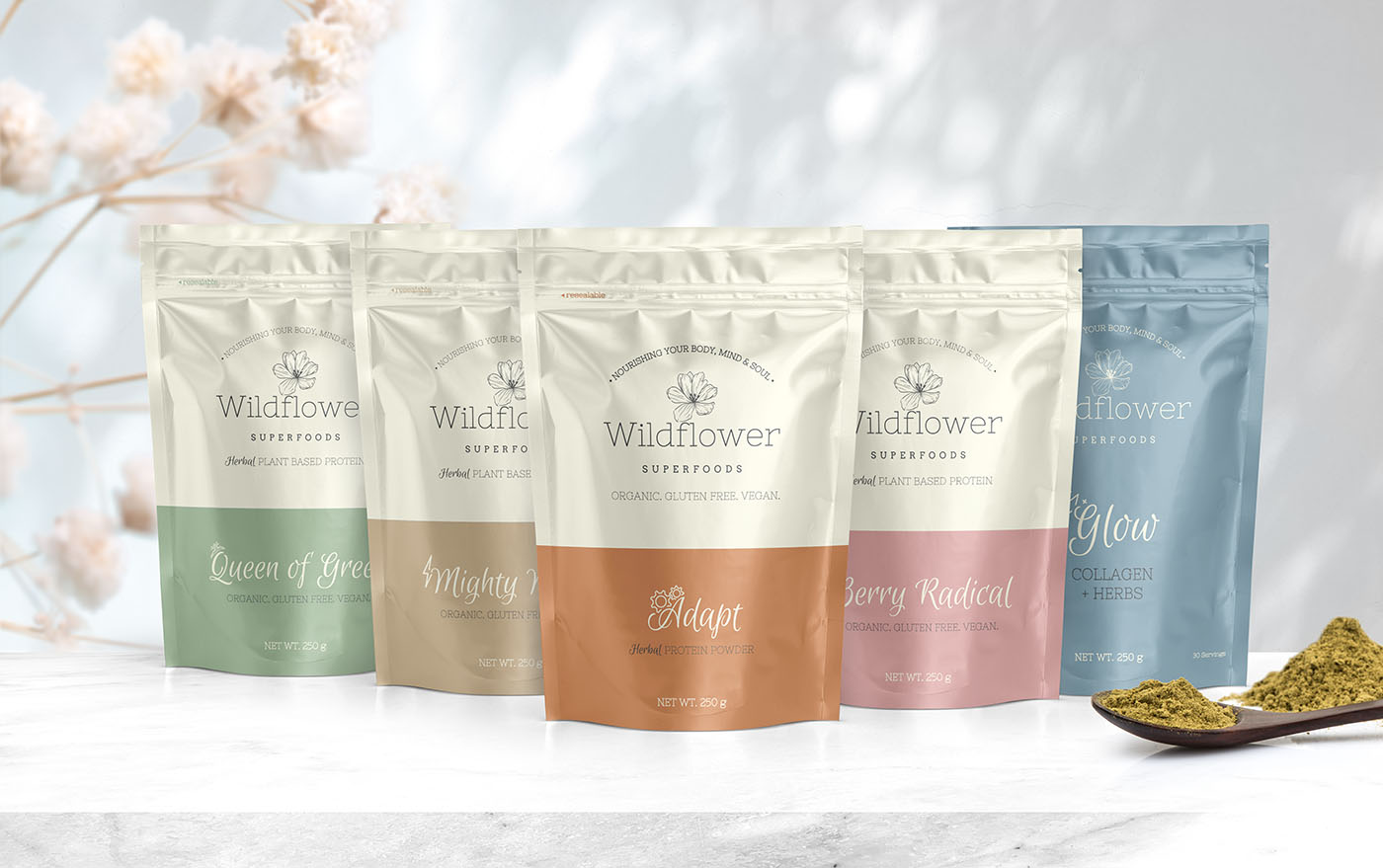 Let's take a trip out to Calgary, Alberta to meet Katherine, the founder of
Wildflower Superfoods
. Kathrein wears many hats as an herbalist, a certified nutrition consultant, a mom of two, and an entrepreneur. After becoming certified as a holistic nutritionist, she began experimenting with herbal blends, and VOILA, Wildflower Superfoods was created. Katherine was on a mission to share her creations with the world, to encourage others to incorporate nutritious foods into their body – there was just one thing left… The packaging.
Katherine created four nutrient-fueled blends: Queen of Green, Berry Radical, Adapt, and Mighty Maca. Wanting to elevate their look, Wildflower Superfoods turned to Rootree to make their packaging shine. Katherine provided a few rough ideas and sketches to Rootree's Creative Services team, displaying how she wanted her packages to look. She wanted the design to be light, airy, and minimal, to appeal to women, and reflect the purity and simplicity of the ingredients in her protein blends.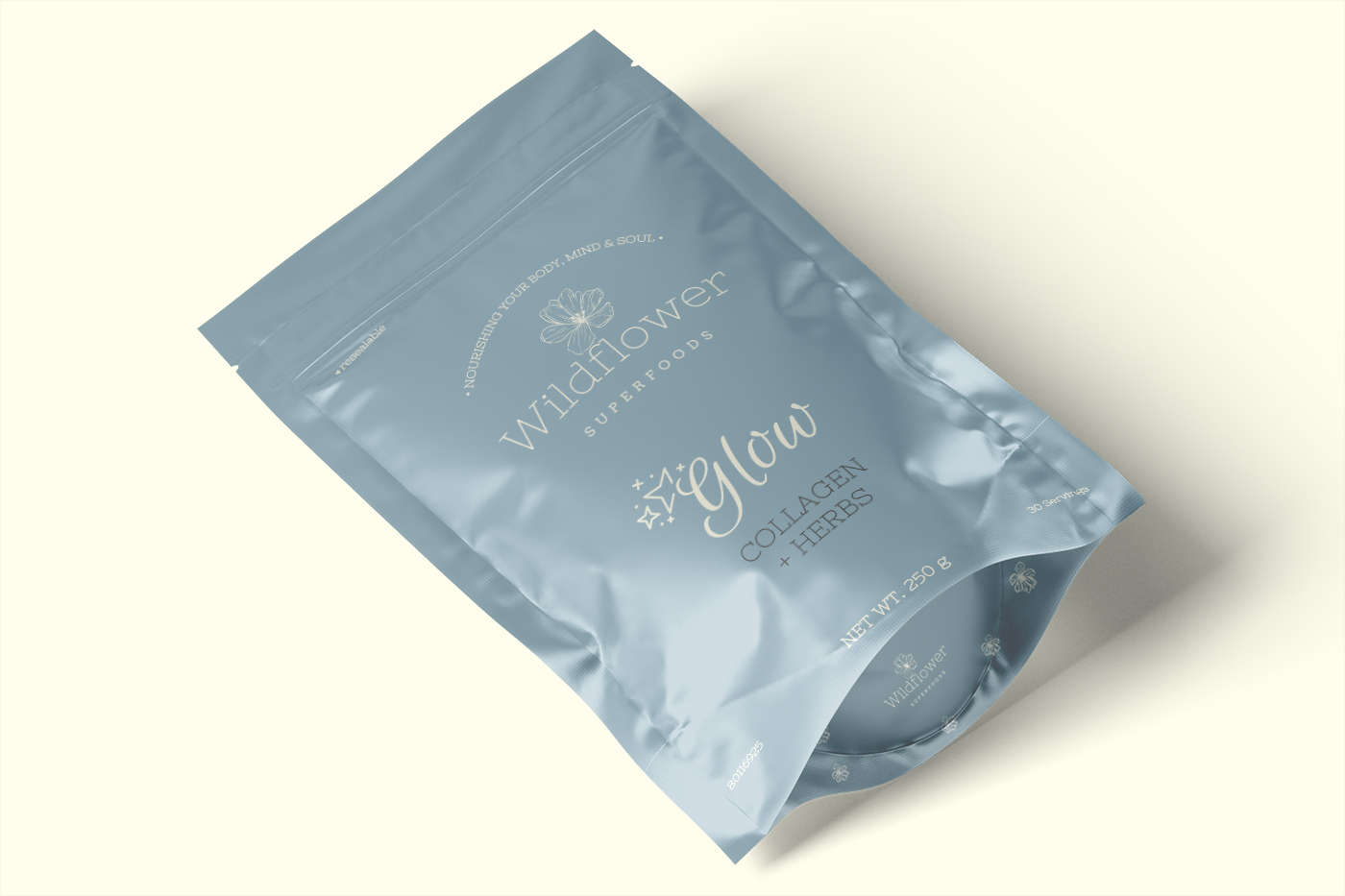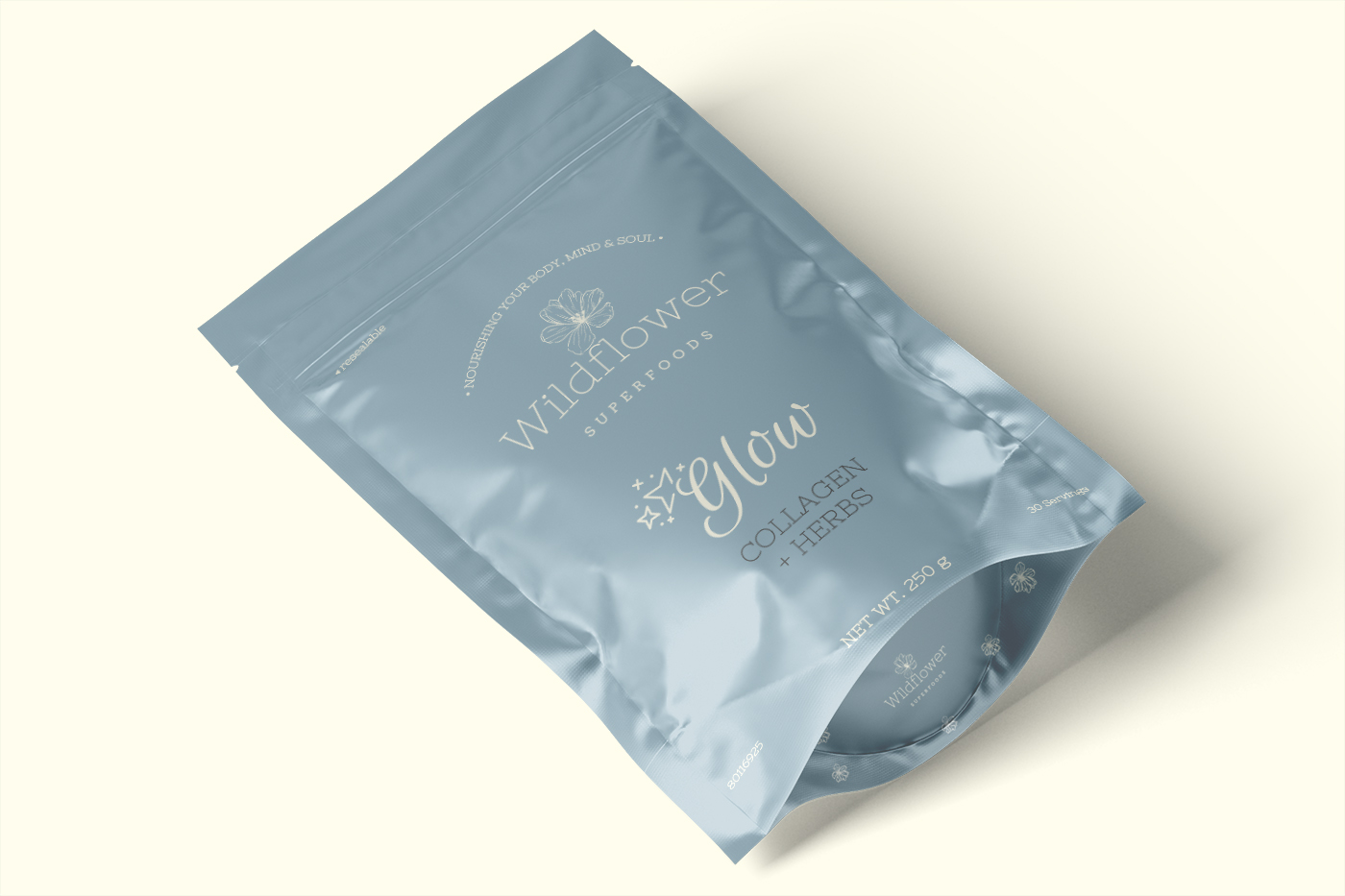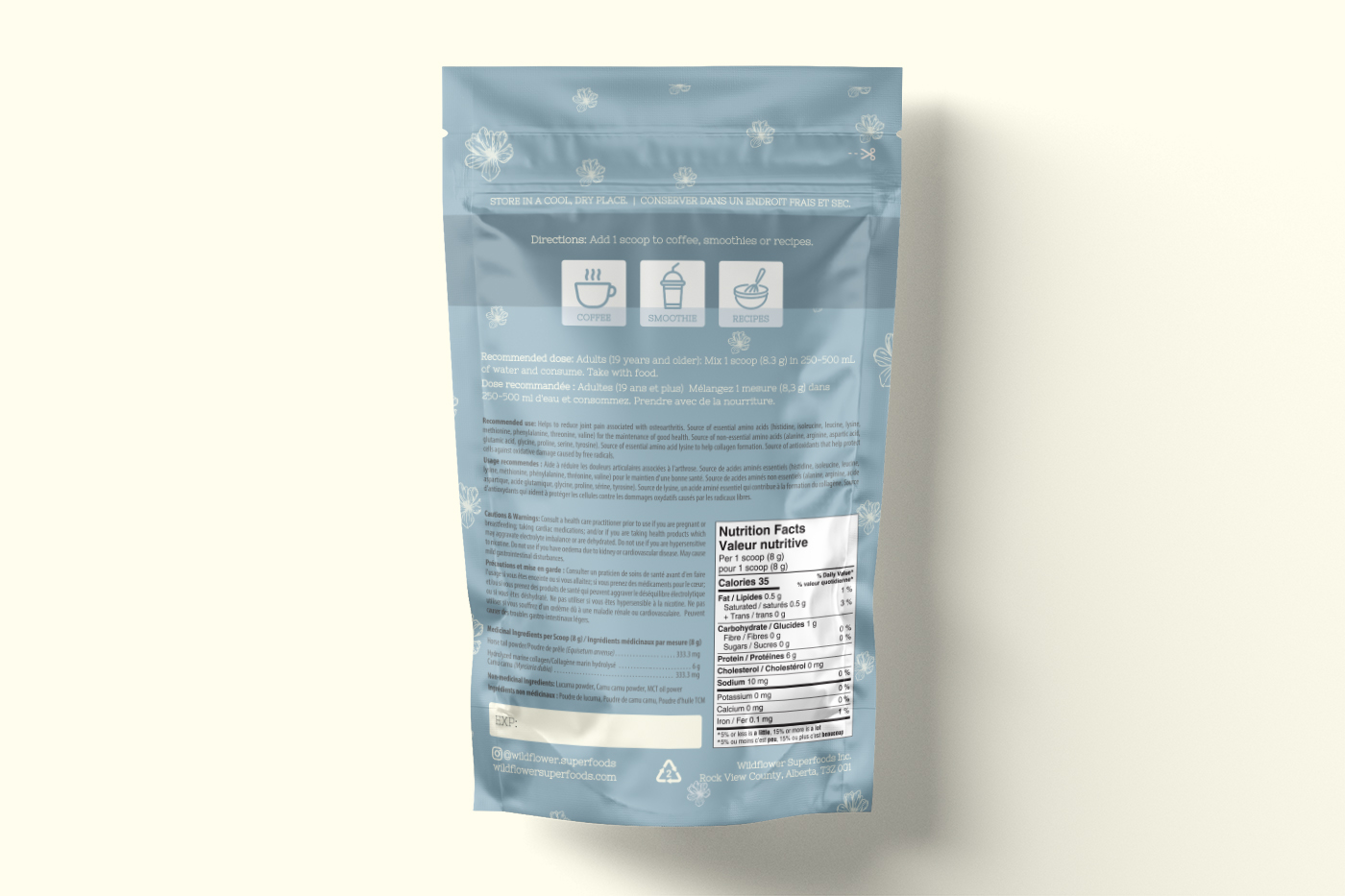 The Creative Services team brought her vision to life with a soft, light, and feminine design that looks unique but consistently rolled out across all the products. Later, Wildflower Superfoods added a new collagen blend. This SKU's design needed to stand out, to feel separate from the protein blends. To achieve this, the design team created a pouch that was solid coloured with the logo in cream. With a growing business, Wildflower Superfoods also took this opportunity to add required information like nutrition fact tables and dose information in both French and English.
Now, Wildflower Superfoods has packaging that not only reflects its products but can continue to grow.