Child-Resistant Stand-Up Pouch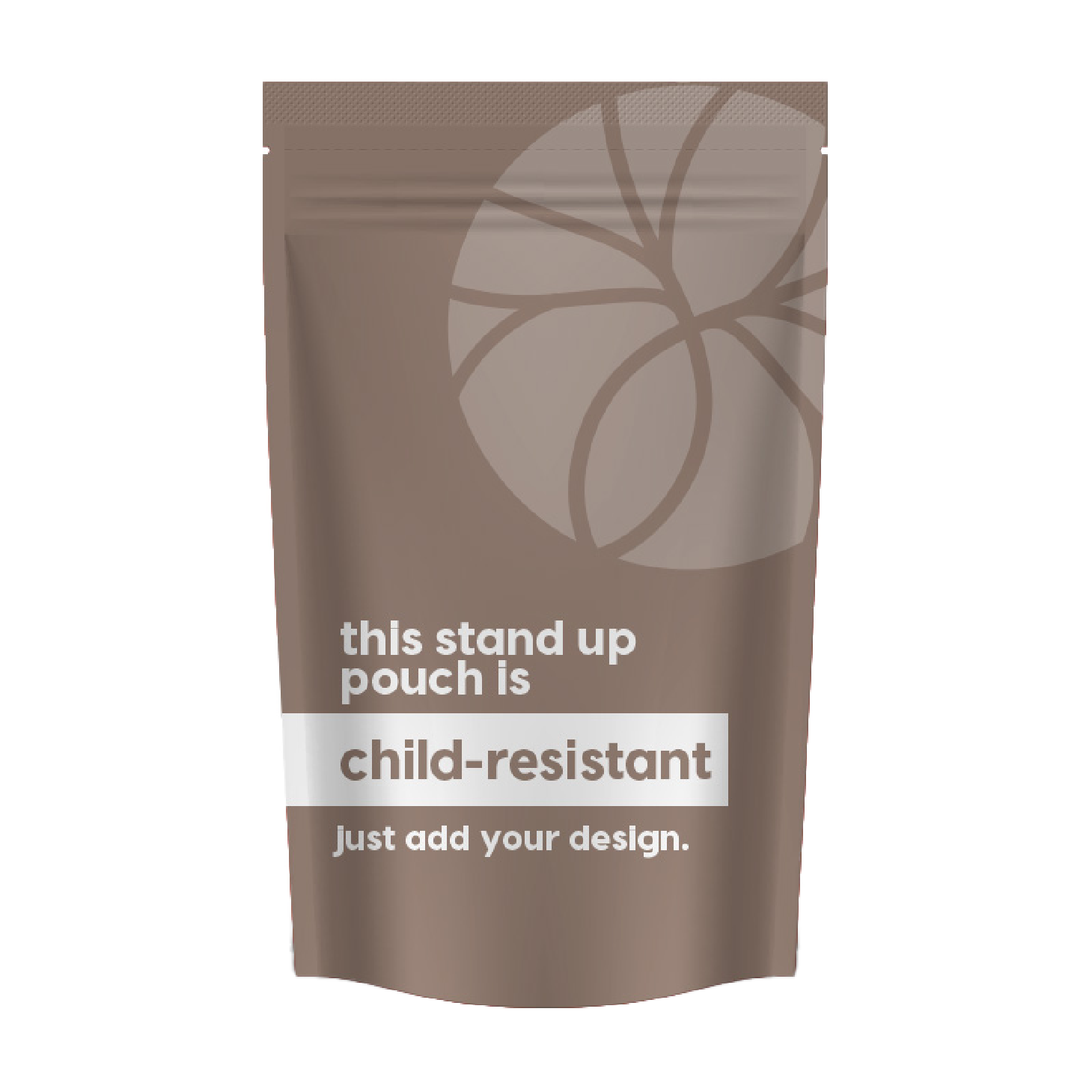 Product Specifications
Overview
Usage
Child-resistant zippers are more difficult to open, providing peace of mind that little fingers will stay out. Contact our Sales team to discuss your specific product.
Child-resistant zippers are available on other styles and materials of Rootree's packaging, but do not carry this third-party material structure certification.
Our liquid pouch material is suitable for liquid products as well as a variety of other applications - due to its strength and puncture resistance, it is great for larger format pouches.
Sustainability
When our sustainable options just aren't quite the right fit, rest assured that you're still making a difference simply by choosing Rootree™ Flexible Packaging.
These pre-determined sizes allow us to reduce manufacturing waste by up to 75%
Design
Materials
This metalized material allows for metallic design effects and spot embellishments
This nylon material also allows for vacuum sealing
Capacity