Custom Coffee Bags & Coffee Packa­ging
Mmmm… the smell of coffee in the air!
We bet your coffee tastes great – let's get that fresh cup of joe to your customers.
We know the passion that you've poured into creating the perfect blend.
That's why our custom coffee packaging checks all the boxes!
✓ Digital and sustainable
✓ Metalized barrier to keep fresh
✓ Degassing valves (conventional or compostable)
✓ Tin-ties and zippers (conventional or compostable)
What's the right bag style for your coffee?
It can be hard to find the perfect packaging for your coffee, but we're here to help!
Here are the styles we recommend for packaging your beans:
Just starting out or you're in a pinch! Minimum order of 1 case. Ships next business day – just add a label! (Psst – we make those too!)
Start-ups to large businesses. No minimums, short turnaround, multiple SKUs, variable data, compostable and recyclable options.
Extra large runs with minimal SKUs. Additional plate and colour costs for additional SKUs. 12-14 week turnaround. Conventional materials.
Settled on the style but unsure of the size to order?
How to Order Custom Packaging in 3 Easy Steps:
1. Order your pouch in any style with any add-on you want
2. Submit and approve your artwork
Already have a designer?
Nice!
Download your dieline
so you can just pop your artwork on it and send it back.
Starting from scratch?
We have a full in-house design team to get your product market-ready.
Contact our creative services team
, and you'll be working with our design team in no time!
3. We manufacture and ship them, and you enjoy your new bags!
We offer a super-fast turnaround! Sometimes you can even get your shipment within a few weeks of artwork approval.
The ROOTREE™ Flexible Packaging Advantage
Sustainability
We developed compostable and recyclable options, and have worked to reduce our waste by 75% (and counting!).
Quick Turnarounds
Speedy? Yes! Sloppy? Never! We are meticulous about every order from design to delivery.
No Minimums
Our digital processes allow us to produce short-runs and prototypes with no minimum quantity required.
Made in Canada
Continuously upgrading and improving our equipment, we're on the cutting edge from right here in Burlington, Ontario.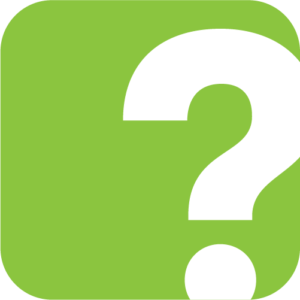 What makes the perfect coffee package?
Digital & Sustainable
Our state-of-the-art digital printing presses produce high-quality coffee packaging that you can be proud of. After 10 years of research and development, Rootree is proud to offer recyclable and compostable packaging options.
Metalized Barriers
Whether it's ground coffee or whole beans, our pouches keep your coffee fresh and flavourful while making your product look great.
Degassing Valves
These one-way valves let carbon dioxide escape without allowing oxygen to enter, letting you immediately pack your freshly-roasted coffee without any worries. P.S. We have finally perfected our compostable de-gassing valves!
Tin-ties & Zippers
Tin-ties and zippers keep your coffee as fresh as the day you roasted it. Did you know that we offer compostable zippers for compostable packaging? Sure to impress even the greenest coffee drinkers.
Your one stop shop for all your business needs.
Rootree™ has a full, in-house design team and co-packing and fulfillment services. All you need for your business, in one place.
Creative Services
Whether it's a package design update or the full branding experience, our creative team has you covered.
Co-Packing
From scalability to cost reduction, our contract packing services can save you time and money!