Spout Pouch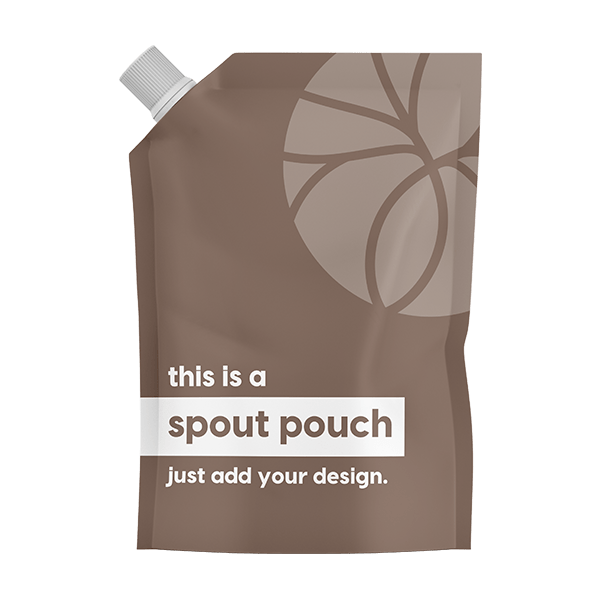 Product Specifications
Overview
Imagine a typical plastic bottle of salad dressing next to a spouted pouch - here are a few reasons why spout pouches are the latest and greatest in liquid packaging:
Efficiency in packaging and transportation: Spout pouches take up less space than rigid containers and are lightweight, making them easier to package and transport. This translates to lower shipping costs and a lower environmental impact.
Reduced material usage: Spout pouches use 80% less material than rigid containers, resulting in lower manufacturing costs and less waste.
Convenient dispensing: Spout pouches are equipped with a top or corner spout that allows easy dispensing and reduces the risk of spills or leaks. This is especially important for liquids that need to be dispensed in small quantities, such as sauces, condiments, or personal care products.
Extended shelf-life: Our spout pouches can be made with barrier films that provide protection against moisture, light, and oxygen, which helps to extend the shelf-life of the contents.
Safety: They are equipped with tamper-evident screw caps.
Usage
Spout pouches are a great choice for your liquid products. They're convenient, eco-friendly, and offer excellent product protection.
Spout pouches are perfect for:
Beverages
Syrups
Sauces
Soups
Energy drinks and concentrates
Cleaning solutions
Oils
Honey
Yogurt and other dairy products
Hand sanitizers
Household cleaners
Liquid soaps
Cosmetic liquids
Shampoo, conditioner, body wash
Baby food
Refill solutions
Dry products like sugar and salt
Sustainability
These pre-determined sizes allow us to reduce manufacturing waste by up to 75%
Enjoy the versatile benefits of flexible packaging and do your part for the environment.
Design
Materials
Basic white and high barrier white provide a clean canvas for your design
Metalized material allows for metallic design effects and spot embellishments
Clear materials allow for product viewing windows
Some materials allow for vacuum sealing
Not sure which material to proceed with for your product? Ask us for a spec sheet to which films are compatible with your product!
Capacity
Get a personalized quote!
We don't want to waste your time; Packaging can be complicated and we want to get the right answer for your business.

Complete this form and we will contact you ASAP.
Choose Your Options