Child-Guard Stand-Up Pouch (Certified)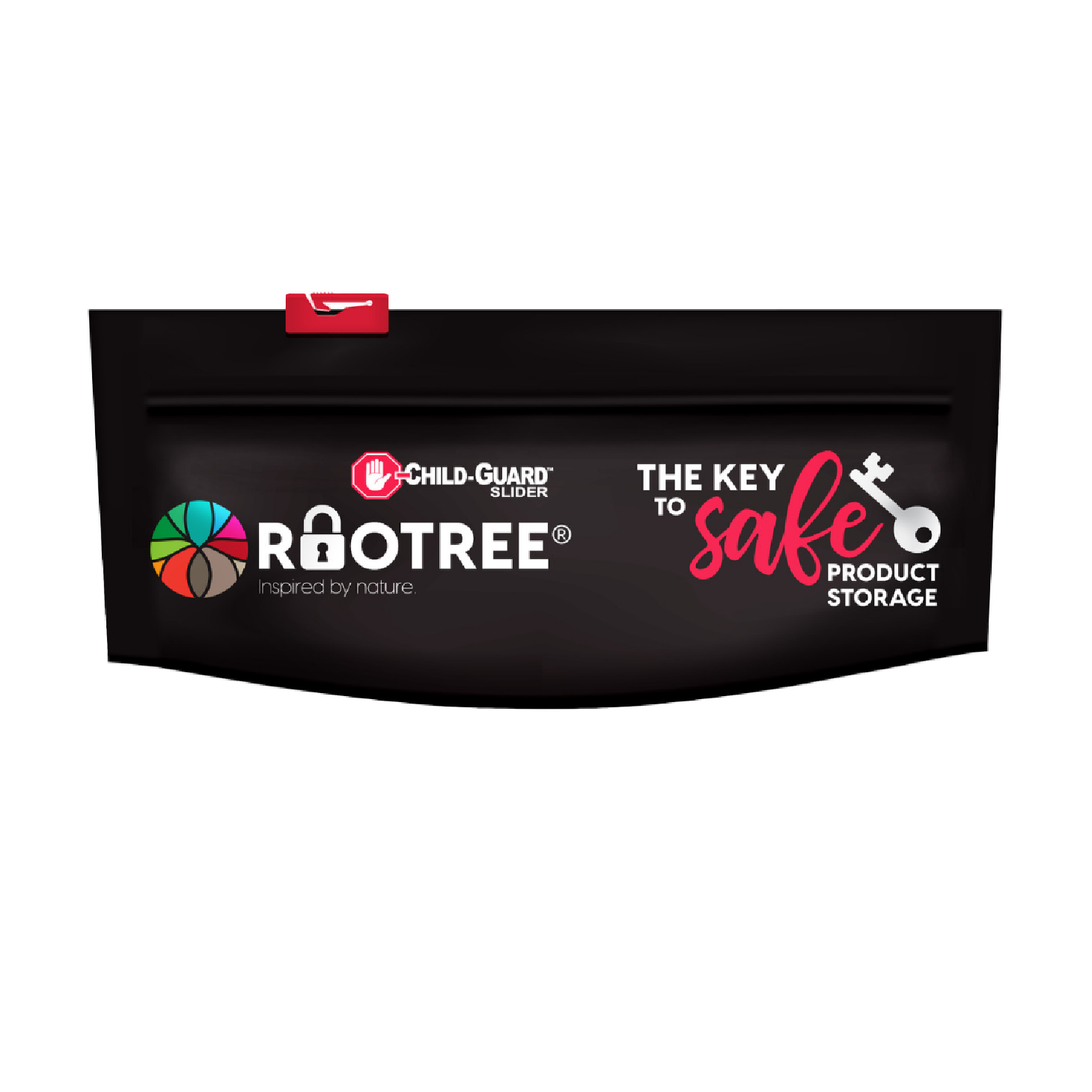 Product Specifications
Overview
Usage
These pouches are made from a puncture-resistant material structure combined with a Child Guard™ zipper, which is third-party tested and certified as child-proof.
Child Guard™ zippers are available on other styles and materials of Rootree's packaging, but do not carry this third-party material structure certification.
Sustainability
When our sustainable options just aren't quite the right fit, rest assured that you're still making a difference simply by choosing Rootree™ Flexible Packaging.
These pre-determined sizes allow us to reduce manufacturing waste by up to 75%
Design
Materials
This metalized material allows for metallic design effects and spot embellishments
This nylon material also allows for vacuum sealing
Capacity
Get a personalized quote!
We don't want to waste your time; Packaging can be complicated and we want to get the right answer for your business.

Complete this form and we will contact you ASAP.
Choose Your Options