Recyclable Pillow Pouch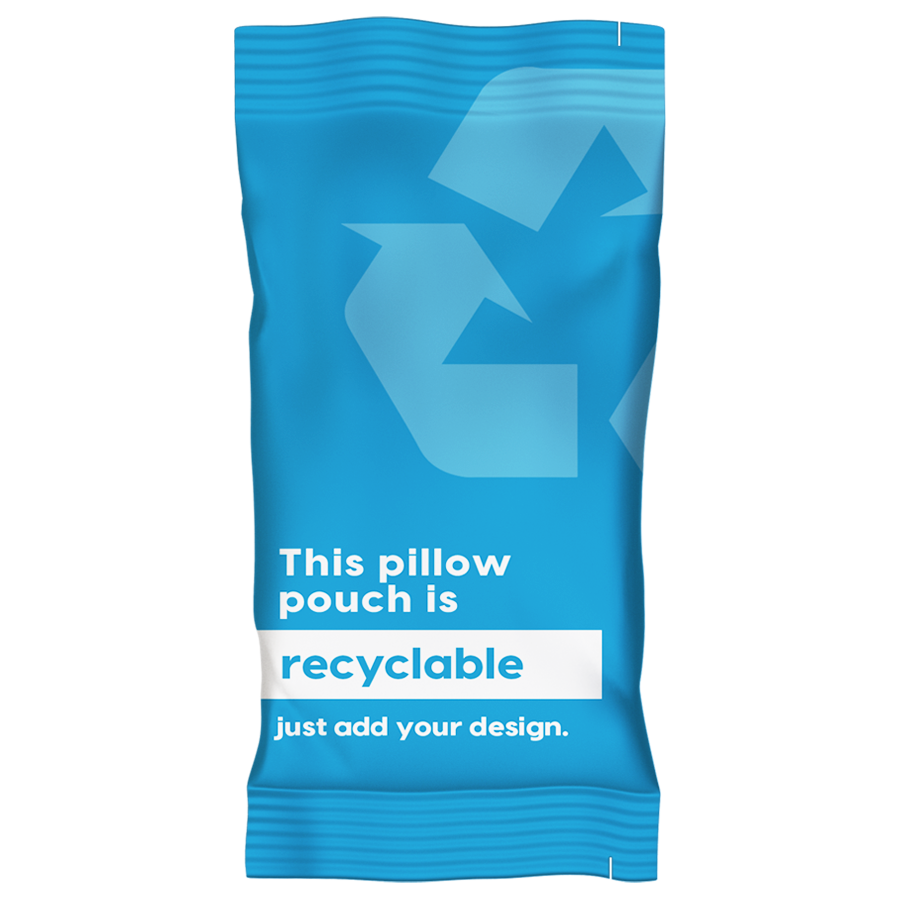 Product Specifications
Overview
The tear slits will be on both top and bottom of the pouch. Depending on the width you choose, the tear slit placement may change, please request a dieline from your sales rep or refer to our dieline page.
Usage
All industries may have an application for this format! Contact our Sales team to discuss your product.
Compatible products: snacks, nuts, chips, powders, drink mixes, protein/granola bars, and more!
Sustainability
Enjoy the versatile benefits of flexible packaging and do your part for the environment. Rootree™ Recyclable packaging is a great option for our eco-conscious clients.
Pre-determined sizes allow us to reduce manufacturing waste by up to 75%.
We also offer our products in Rootree™ Compostable options.
Design
Download your dieline
Materials
White materials provide a clean white canvas for your design
Clear materials allow for product viewing windows
Not sure which material to proceed with for your product? Ask us for a spec sheet to which films are compatible with your product!
Capacity
Get a personalized quote!
We don't want to waste your time; Packaging can be complicated and we want to get the right answer for your business.

Complete this form and we will contact you ASAP.
Choose Your Options