Co-packing (contract packing) covers all services involved in taking bulk products and packing them into consumer ready packaging that is ready to be fulfilled.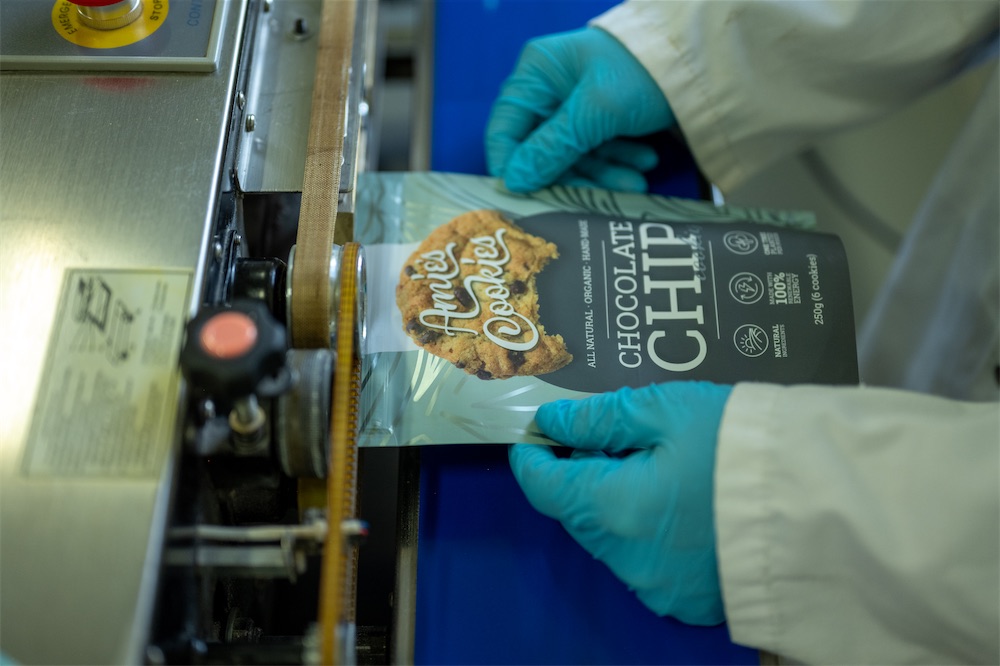 We can handle a wide variety of products and package types. Our dexterous and adaptable equipment allows us to customize the production line to include the services required for your product's needs. We can pack most shelf-stable food products, including powders, granular products, liquids – we can even pack kits. In addition to food products, we also pack some non-food products like cosmetics and cleaners.
Below are some examples of what we love to pack:
Bakery ingredients or mixes

Tea (loose leaf, powder)

Coffee

Health products

Protein powder

Snacks

Nuts and Seeds

Grains

Candies

Cleaning products
For a new or small business with limited resources or even larger companies looking to simplify operations and keep costs down, co-packing is the way to go. Rootree has the experience, equipment, and professional tools needed to get your product to the shelf in an efficient, cost-saving, and stress-free manner.

Our production facilities are outfitted with a range of specialized equipment that can serve a variety of products and package types. We use a flexible plug-and-play style model to combine machine capabilities and create an efficient process that best suits your product. We will pack your product in our Rootree-produced flexible packaging, or externally sourced flexible or rigid packaging.

From pouches to bottles, and tins to glass, our co-packing services offer quick turnarounds and a job well done.