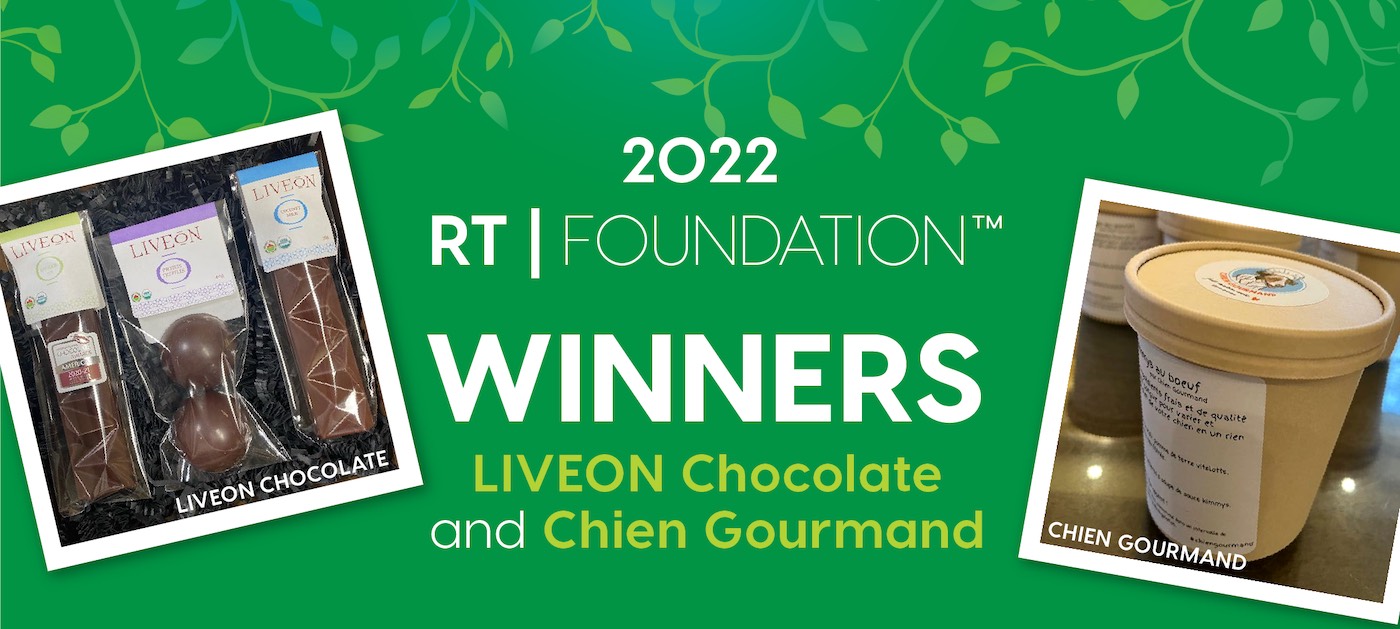 "And the winners of the RT | Foundation Award are… 📣"
The time has come to announce the winners of the 2022 RT | Foundation Award and the RT | mini-FOUNDATION award. We've been bursting with excitement since we decided on the winners.
As we read through each application, we were inspired by our applicants and their businesses, and it reminded us why this award exists. We are honoured to present two awards and want to express our gratitude to the amazing small business community. Thank you for taking the time to tell your inspirational stories of community, innovation, and sustainability.
This award is truly the highlight of the year and allows us to support entrepreneurs like you.
Without further ado, we're excited to introduce you to the two recipients of our 2022 RT | Foundation Award.
A huge congratulations to Live On Chocolate. and Chien Gourmand!
We cannot wait to help you achieve your packaging dreams.
Stacey Burgess, the Toronto-based chocolatier is dedicated to sourcing the finest quality cacao beans from sustainable farmers and set out to create the best-tasting, yet healthiest chocolate in the world. Treats made with organic ingredients can be enjoyed without guilt; treats that we can 'LIVEON'.
"There is a need in the market for high quality vegan chocolate that actually tastes really, really good and is good for you. A lot of what was available when I started 13yrs ago was either too gritty, or chalky – the mouthfeel of the chocolate wasn't like what I remember from childhood.

I set out to create the best tasting, yet healthiest chocolate in the world that we can 'LIVEON' – it can be enjoyed every single day without guilt. I do not compromise on ingredients and hold an organic certification from Ecocert."
Stacey currently uses cellophane packaging that does not allow her to convey a sustainable message and the hard work that it takes to make her product.
"The hard work of the cacao farmers who grow, pick and dry the beans – the hard work that I put into turning those beans in magic for dietary restricted consumers – I really cannot wait until the day that I have proper packaging, with more real estate for marketing (not just a tiny sticker) where I can share the brand story and more product details."
With Stacey being a graphic designer herself, we cannot wait to work with her on this project that will elevate her brand and positioning in the marketplace. Congratulations, Stacey!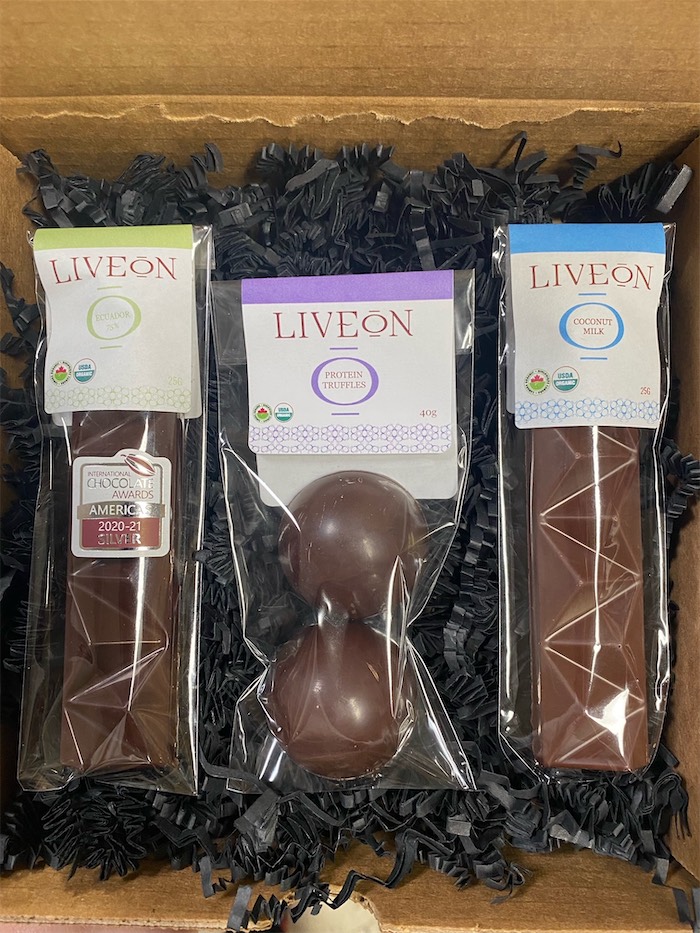 Brianna Vu is full time student and dedicated entrepreneur based in Montreal, QC. Her business, Chien Gourmand started as an inspiration from her pup, Sidor.
Chien Gourmand is a sustainable company that produces healthy, delicious food toppings for dogs.
"Our products are designed for dog owners who want to improve and vary their dog's daily diet at a reasonable price. It is a luxury product and participating in [Rootree's] contest allows us to benefit from expertise in packaging, in marketing our products, which allows us to have a strong branding: the key to sales."
The startup Quebecois company has big aspirations to becoming the Ricardo of dog food in Quebec; a pursuit that we are so excited to help her with. Congratulations, Chien Gourmand!
THE WINNER OF THE 2022 RT | mini-FOUNDATION AWARD IS:
Storm Organic Plant Nutrition
Storm Plant Food is a small, family-run business in Tignish, PEI, focused on harnessing the nutrient power of foraged Atlantic seaweed to help indoor and outdoor gardeners get the most out of their gardens.
They participated in our RT | mini-FOUNDATION and created a reel that perfectly showed their day-to-day operations.
We are so honoured to be able to award Storm Plant Food with a lifestyle photography shoot of their beautiful pouches.