According to a study done by McGill University;
Sustainability means meeting our own needs without compromising the ability of future generations to meet their own needs. In addition to natural resources, we also need social and economic resources. Sustainability is not just environmentalism. Embedded in most definitions of sustainability we also find concerns for social equity and economic development.
Simply put, sustainability is a way of life; it's not just a business practice nor is it just a label on a product.
We strive for a tomorrow where sustainability isn't a fancy buzzword or part of a program; it's just the way everyone lives - let's get down to what makes Rootree who we say we are.
Digital printing
is the cornerstone of our operations.
All HP Indigo presses are manufactured carbon neutral
HP has mapped, calculated and executed the necessary steps to offset the greenhouse gas emissions associated with the manufacturing of their presses from raw materials mining to factory gate.
Where printing plates end up
the
landfill
what we want to avoid
No plates or cylinders
In traditional rotogravure and offset printing, plates and cylinders are essential to the process. Our HP digital presses are plate-less and offer endless customizable and versatile design opportunities.
Optimization
Picture a frame on your wall with one photo in it. Just like that, we always try to squeeze as many pouches as possible into a frame, and sometimes a small tweak in proportions allows us to get another pouch or two out of each frame. By doing this, we can effectively eliminate waste and turn it into pouches.
Low minimums
Our ability to produce shorter runs eliminates the waste typically generated when clients cannot consume an entire run of packaging purchased only to meet certain traditional MOQ (sometimes more than 50,000 units).
That said, our low minimum practice allows for flexibility during the manufacturing process to produce less waste during printing and converting setups.
Rootree manufactures pouches very differently than traditional pouch converters. These innovative methods are proprietary but revolve heavily around reducing and repurposing waste.


Ink usage is reduced by 25% - 50% compared to traditional printing methods.
HP Indigo presses are designed to reduce energy use and promote energy efficiency among users, as compared to traditional printing methods. HP Indigo technology has high drying efficiency by its design, significantly reducing energy consumption for high ink coverage jobs.
Our Sustainable Packaging Options
Smaller Environmental Footprint
Lightweight = Lower Transportation Costs
Inks Certified For Use in Compostable Packaging
Optimized Formats For Waste Reduction
Rootree's Flexible Advantage
Produced with Green Energy
Our manufacturing facility and offices are powered by Bullfrog which comes from renewable power sources. Bullfrog Power's producers put renewable electricity onto the grid to match the amount of conventional electricity used by Rootree's offices and facilities. Across Canada, Bullfrog's green electricity comes from a blend of wind and low-impact hydro power sourced from new Canadian renewable energy facilities.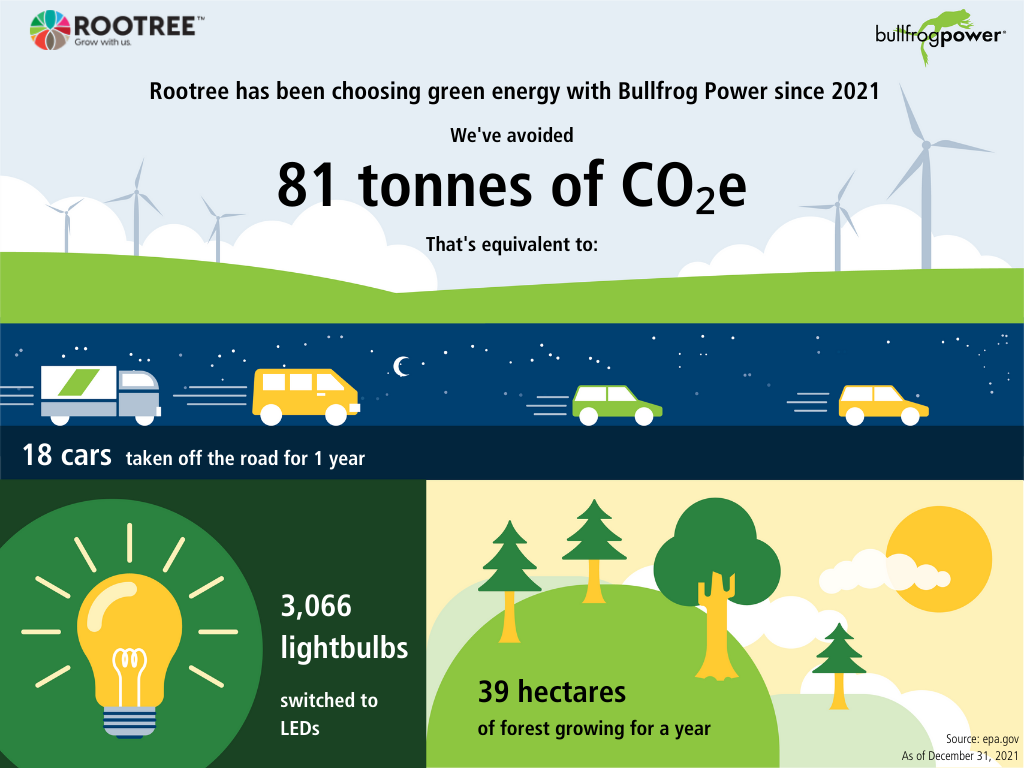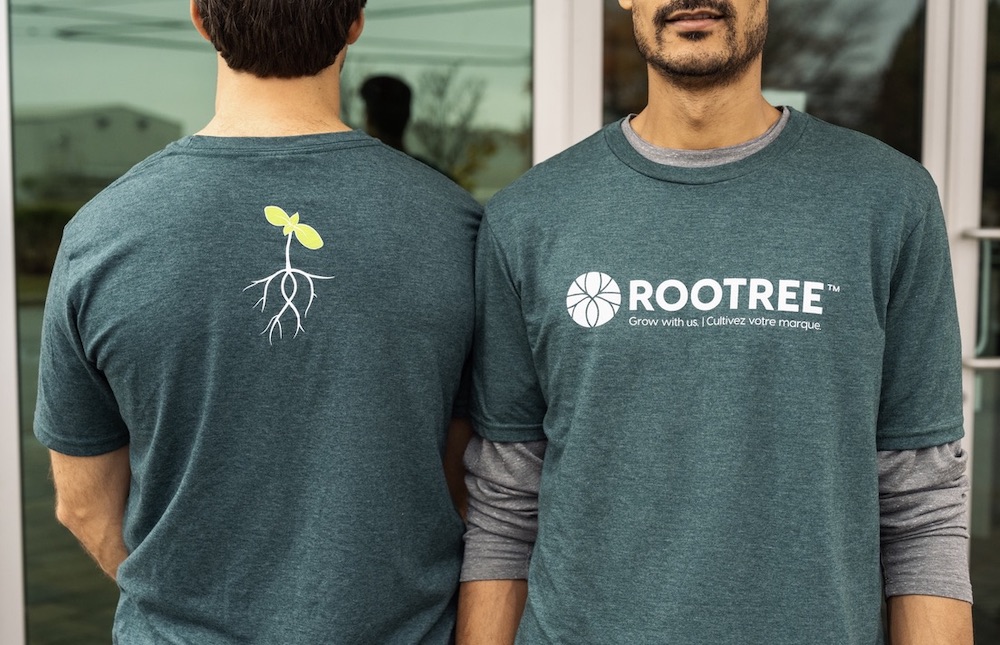 Thanks to our partnership with Ungalli, in 2022 we were able to make the following environmental impact :
89.9kg CO2e of emissions avoided
138.0 kWh of energy conserved
31.1kg of waste diverted
123,469.7L of water saved
345.7km of driving emissions avoided
95.9 days of bulb energy saved
3273.5 PET bottles recycled
64, 984.1 days of drinking water saved
In 2022, we partnered with Ungalli Clothing, a Canadian company based in Thunder Bay and co-founded by two sisters, to create Rootree t-shirts that are sustainably made using recycled PET bottles.
Compared to typical t-shirts, each Ungalli shirt saves:
10 PET bottles from going to the landfill
191 days of drinking water
7 hours of lightbulb energy
260gm of CO2 - the equivalent of 1km of driving emissions
We have partnered with TerraCycle to provide an alternative option for handling used PPE (hairnets, beard nets, masks, and gloves) and used office supplies. TerraCycle's Zero Waste Box program recycles all of these products, so they never see the landfill.
For several years, our entire Rootree team has gotten together and partnered with Conservation Halton to plant trees. To date, we have planted over 3000 trees.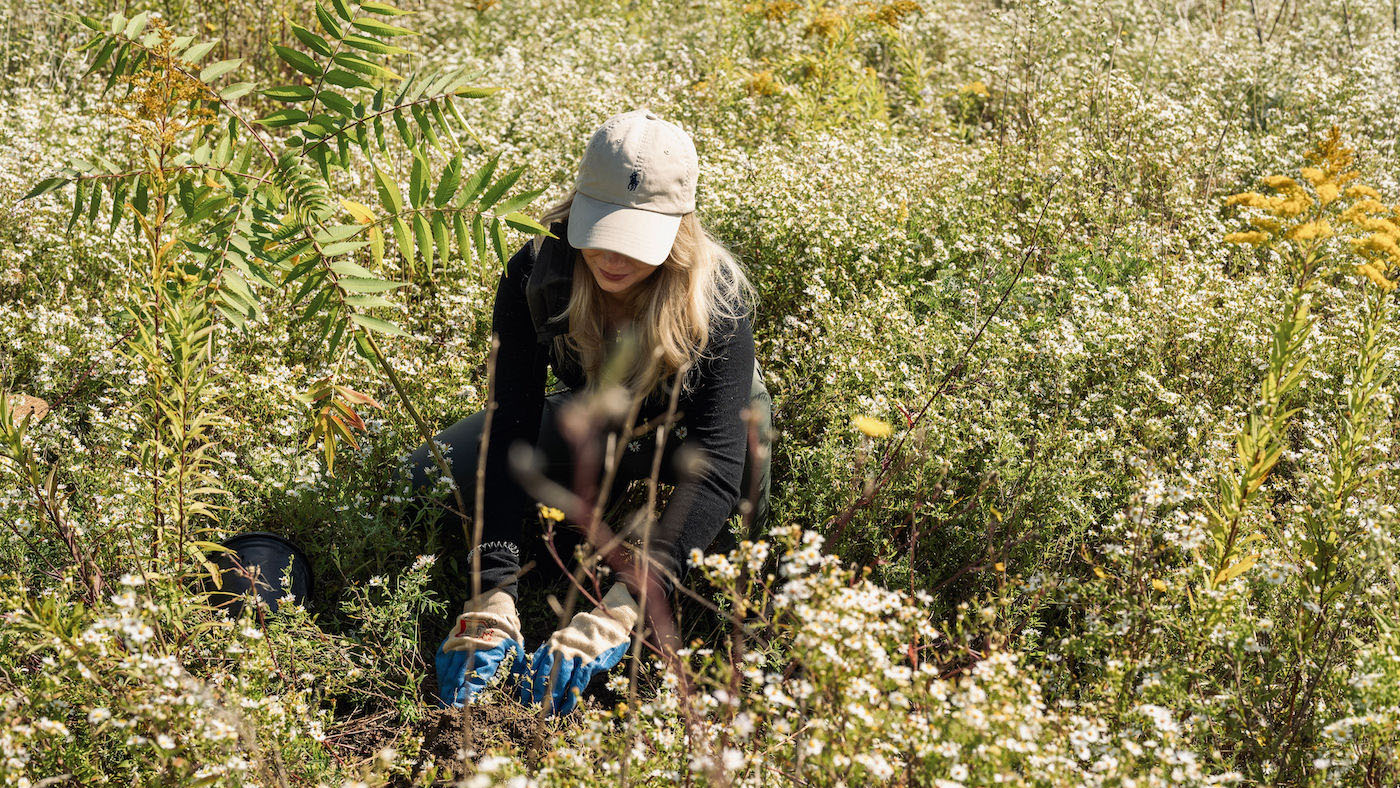 Without the right staff, it is nearly impossible to run a company. We are very fortunate to have such a kind, compassionate, and dedicated group of individuals in our Rootree offices.

Whether our staff are supporting the business community in finding just the right packaging fit, on the production line assuring the top quality of our products and services, or working on a brand-new design, they all have one thing in common: every day they put their best foot forward to personify Rootree's vision, mission, and values.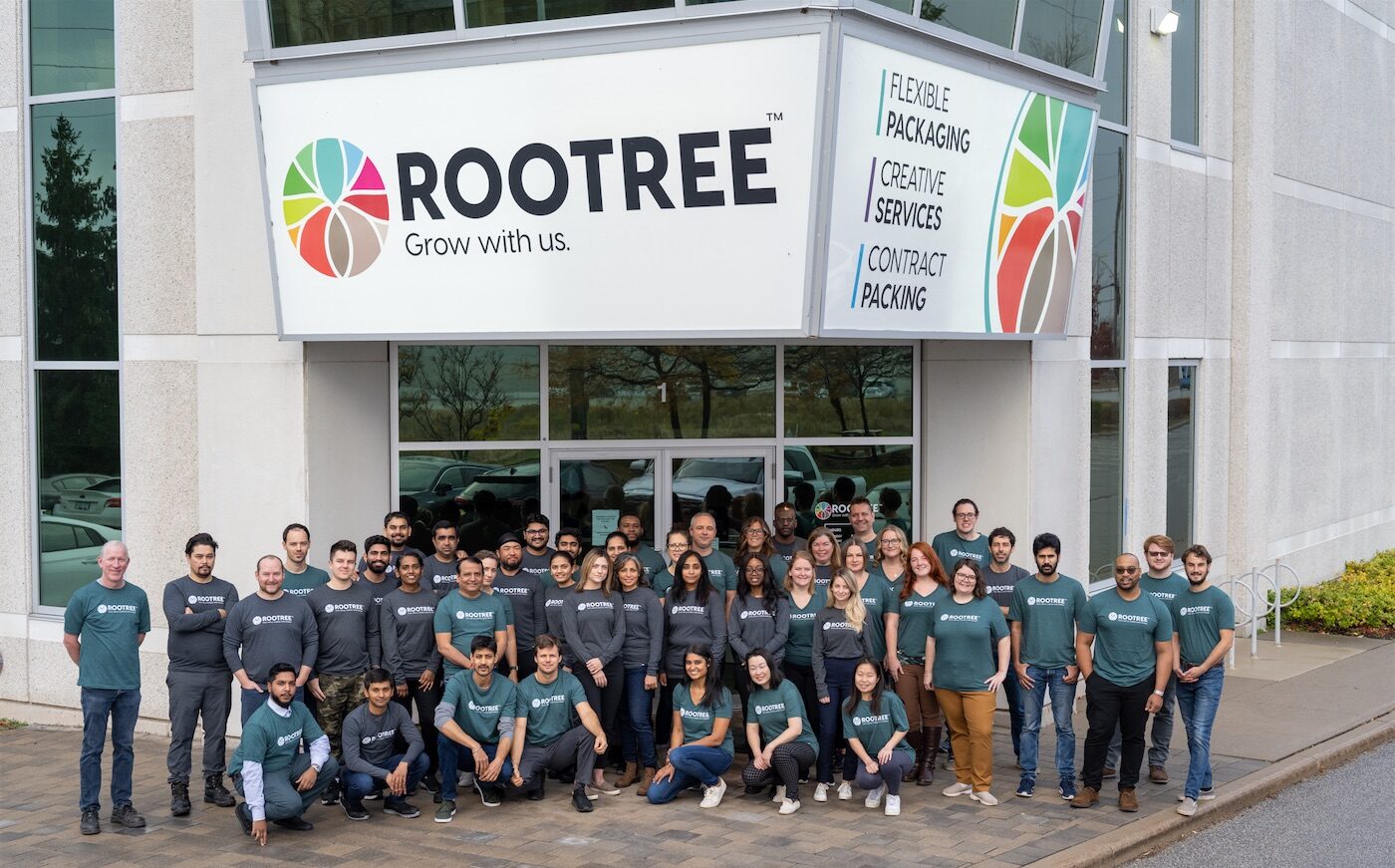 A company's success is based on the wellbeing and contentment of its employees and collaborators. Fostering great relationships, positivity, and fun in the workplace is not only important for morale, but vital to productivity and employee retention.

Our RESIN program – the Rootree Employee Self-Improvement Network – encourages our staff to dedicate time in their workday to their physical and mental wellness and personal development through a variety of initiatives.

Encouraging great relationships, wellbeing, and collaboration is the foundation of our company culture.

We love what we do here at Rootree, and we want to be able to do it for a long time to come.
It's thanks to like-minded people such as yourselves, that we can continue to thrive and make this packaging industry a better place to be.