Grow your business with Rootree, your one-stop shop for eco-friendly packaging solutions.
What are you packaging?
No matter what you're packaging, we're here to help.
Our Service Offerings
Your Canadian leader for custom sustainable flexible packaging and product co-packing, with an in-house creative agency.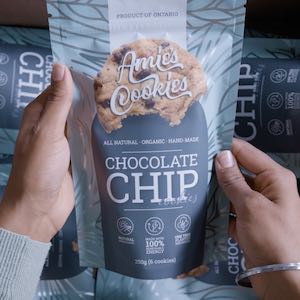 Custom-Printed Packaging
With Rootree, customizable packaging has never been easier. Thanks to our digital printing technology, not only can you customize the size and materials of your packaging, but you also have unlimited colour options and design features - what more could you ask for?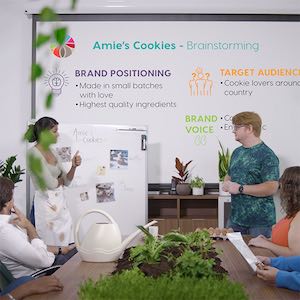 Creative Services
Whether you are looking for a new package design, rebranding, an e-commerce website, or digital marketing services, Rootree's creative services team has you covered!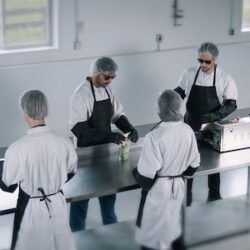 Co-Packing
Our co-packing operations are always held to the highest degree of excellence – quality and safety are assured through compliance with industry standards and regulations.
The ROOTREE™ Advantage
…And it doesn't stop there; we're in the business of helping businesses like yours. Learn more about how Rootree can give you the advantage you deserve.
We found Rootree to help us transition to a fully recyclable packaging option for our coffee while at the same time completing a full redesign across 40 sku's. And we're glad we did! Eva and the whole team have been amazing in every aspect. From professionalism to creativity to timeliness and quality. Reasonable lead times and great order flexibility. I would recommend Rootree to anyone!
Cuppers Coffee

"Dan, who I worked with, was extremely knowledgeable, responsive and accommodating every step of the way. The design team was quick to lend their expertise as well. Turnaround was perfect. A great attention to detail from start to finish. Overall, a fantastic end product that pops and truly helps convey the function and vibrance of what's inside! A super pouch for some super foods."
Lee W. Yu, Smoov Blends

We worked with Rootree to produce rebranded pouch packaging for our premium gourmet snacks. Our sales rep Eva Brophy was a pleasure to deal with, and very thorough and responsive to all of our questions throughout the ordering process. We did experience a minor quality issue with our first order, but Eva was able to quickly and professionally resolve. We appreciate the company's great customer service and will definitely be working with them on future projects!
Charlene Li

We had the pleasure of working with Rootree Packaging this spring on a redesign of our snack pouches. As a young business, we were very appreciative of the patience of and communication with our project manager, Eva Brophy. She was quick to respond when we had any questions and had excellent knowledge of her products. She referred us directly to Kyle McGuire, Manager of Pre-Press Services, when we had to make a last minute change to one of our pouch colours, and he too was outstanding in his attention to detail and timely responses. We chose Rootree initially because they produce in Canada and we value their initiative towards developing sustainable packaging, but we will continue to work with them because of their exemplary customer service. What a team!
Sasha Seymour

We have dealt with Rootree on 3 separate orders within the last few months. Specifically our account manager Kelly Bernier has been nothing short of awesome always quick to reply to questions or concerns and always precise with meeting our deadlines (even those that seemed unreasonable). We also used their design department who were very professional and efficient. I would highly recommend their services to anyone requiring packaging.
Cory Smith

Rootree did an AMAZING printing job for our company pouches! Laura is a real pleasure to work with. Thank you Laura for being patient with us and so quick to answer all our questions. We are so excited to work with Rootree. Thank you Team Rootree!
Naturally Powerful

"Our pouches have been well received and I appreciate your push into compostable materials."
Kyle Wilson, Soul Chocolate

"We searched high and low to find a material we were happy with; one that would satisfy consumer expectations without ending up in the environment for thousands of years. That is how we ended up with Rootree, our supplier of compostable packaging!"
Ben Cullen, Cullen's Food

"Thank you for the bags. The feedback has been excellent from customers."
Andrew de Jong, TSG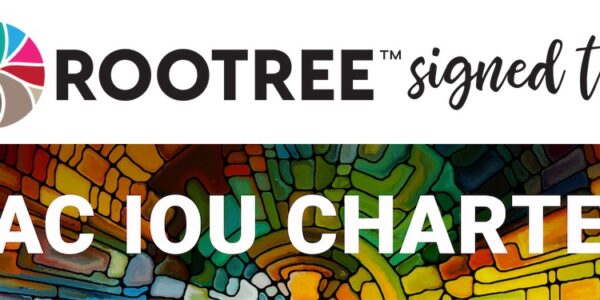 We Signed the PAC IOU Charter
Mar. 13, 2023 | News
We are honoured to have signed the PAC IOU Charter, to unite, galvanize, and champion packaging design by everyone for everyone.
Rootree Presents: Formula Raw
Mar. 10, 2023 | Client Features
"When you're selling something you truly believe in, it makes it so much easier," says Dimitri Manousos, Founder of Formula Raw.
Pillow Pouches
Feb. 10, 2023 | News
Presenting… convenient packaging that is versatile, lightweight, and as cool as the other side of the pillow.