It's official—our 2nd annual RT | Foundation Award contest has come to a close, and we've chosen two special winners.
As always, a huge thank-you goes out to our amazing small business community; you took the time to spread the word and tell your stories. Each year, we adore reading each and every application to discover so many one-of-a-kind businesses. This award exists because of all of you!
Without further ado, we're so excited to introduce you to the two recipients of our 2021 RT | Foundation Award.
A huge congratulations to Northern Wildflowers Inc. and KALŪ! We can't wait to work with you on these projects. We'd also like to recognize our amazing honourable mentions, Stormy's, Teas for Good, Saulice, and Pugs and Pigs. You can also learn more about them below!
Northern Wildflowers Inc.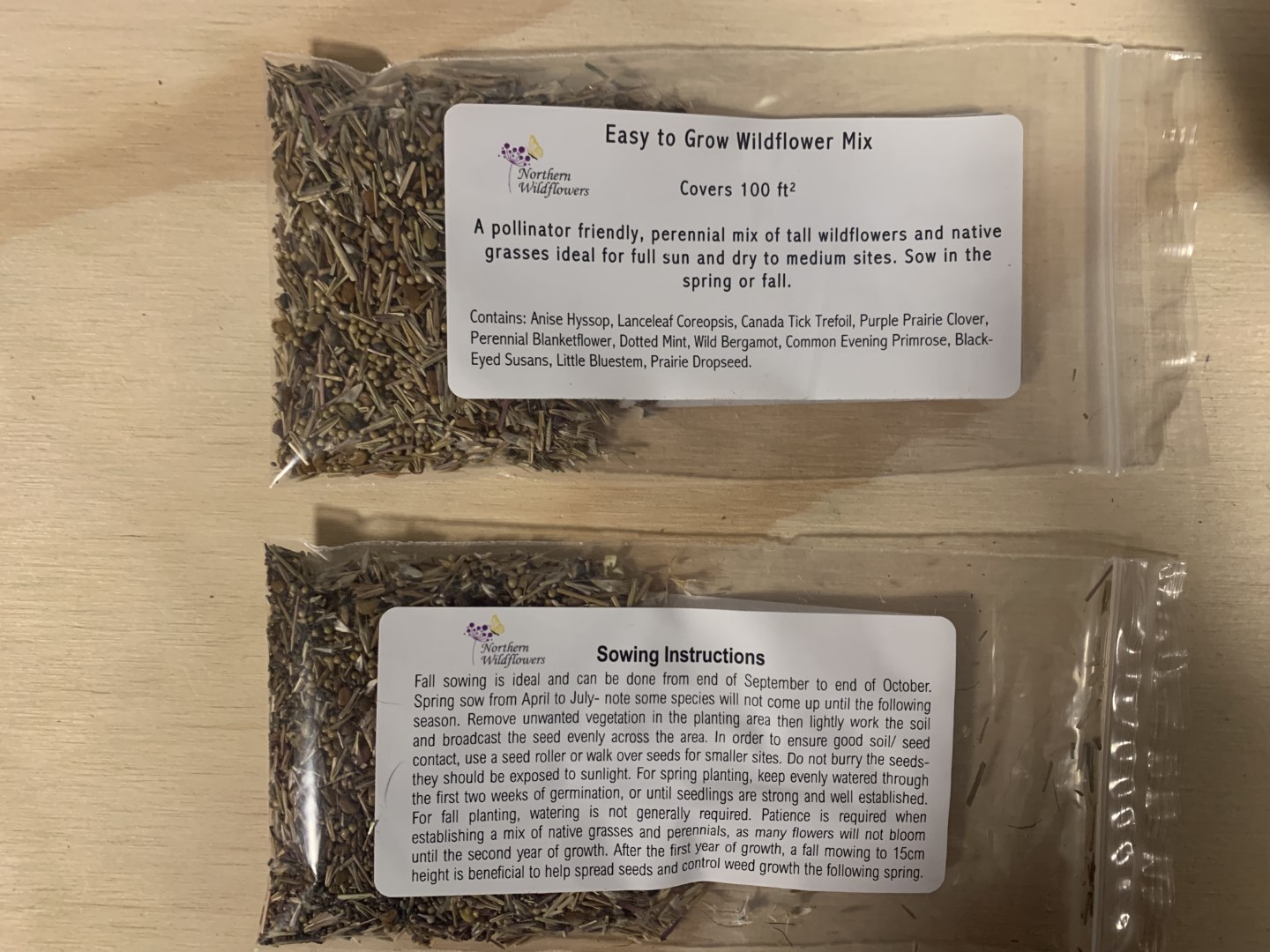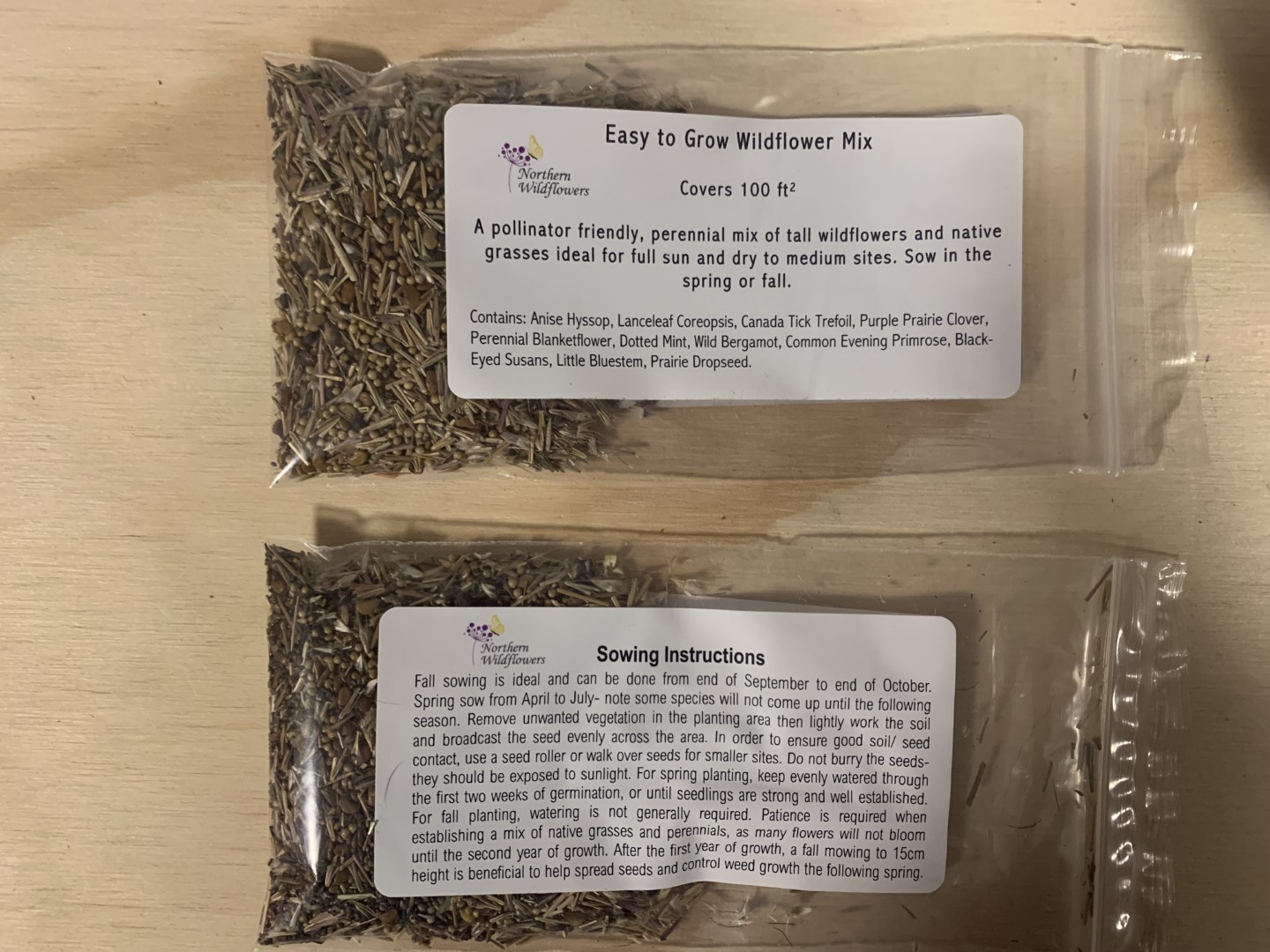 "A facelift to our packaging would be a game changer for us in terms of growing our business and helping us to pursue our vision of helping more gardeners provide habitat for pollinators. As our business grows, we will also support more farmers as we have over a dozen small Canadian farmers and wild seed collectors that also grow for us."
Northern Wildflowers Inc. is a family-owned business based out of the Sudbury, Ontario area that provides pollinator-friendly, untreated seeds which grow native plants in Northern climates. Their seeds are harvested at their wildflower farm in Whitefish, ON or sustainably-sourced from the wild. Northern Wildflowers Inc. aims to increase habitat for our pollinators and to support Canadian farmers and wild seed collectors.
Northern Wildflowers Inc. is in the process of eliminating plastic from their business operations and their packaging. The company donates a minimum of 1% of their annual sales to causes supporting urban food security, outdoor classrooms, and re-greening. In 2022, Northern Wildflowers Inc. will continue to work toward achieving their goal of becoming carbon negative. The business plans to buy carbon credits for travel and shipping, and to implement a five-year tree planting plan on their farm.
To learn more about Northern Wildflowers Inc., take a look at their social media pages below!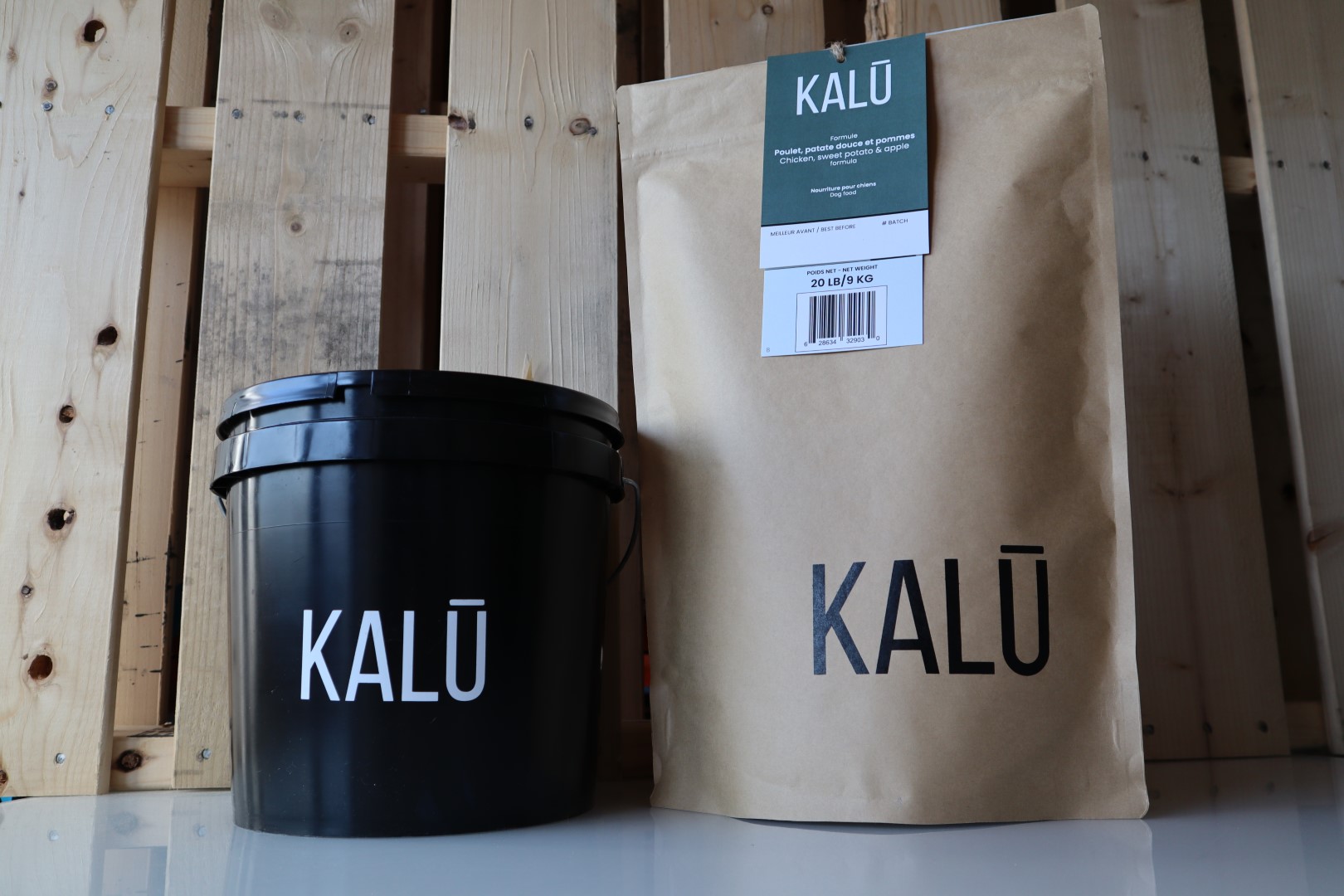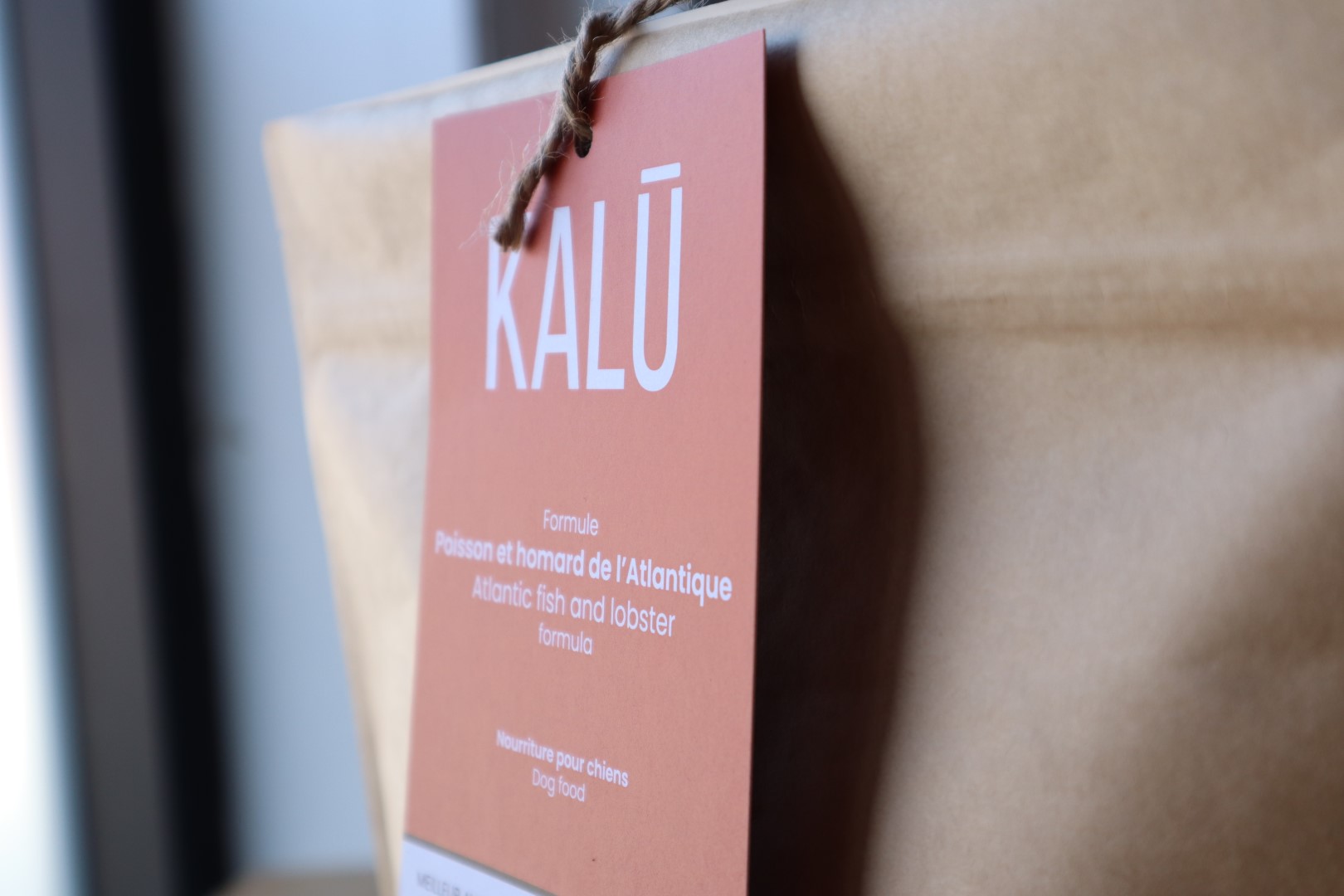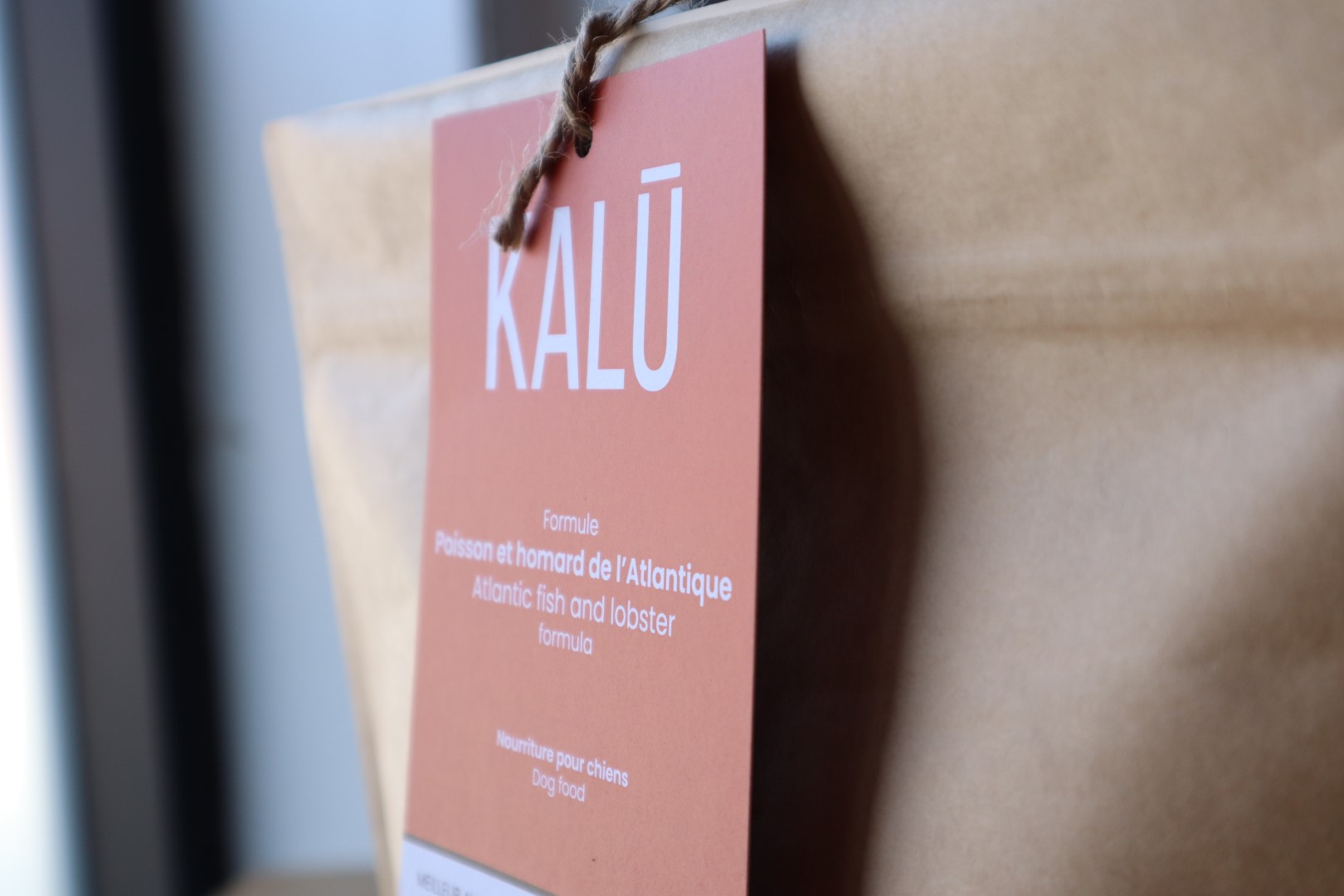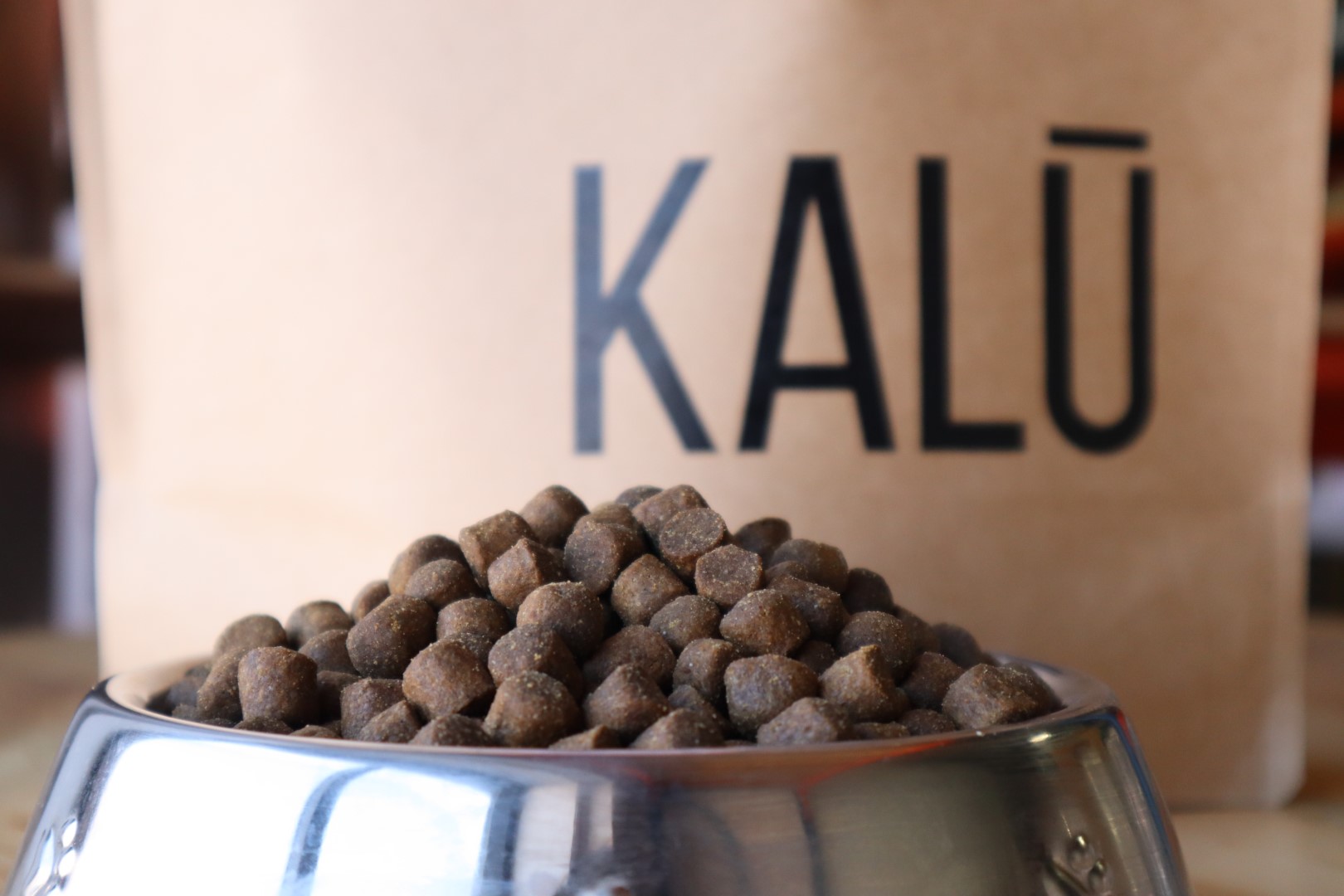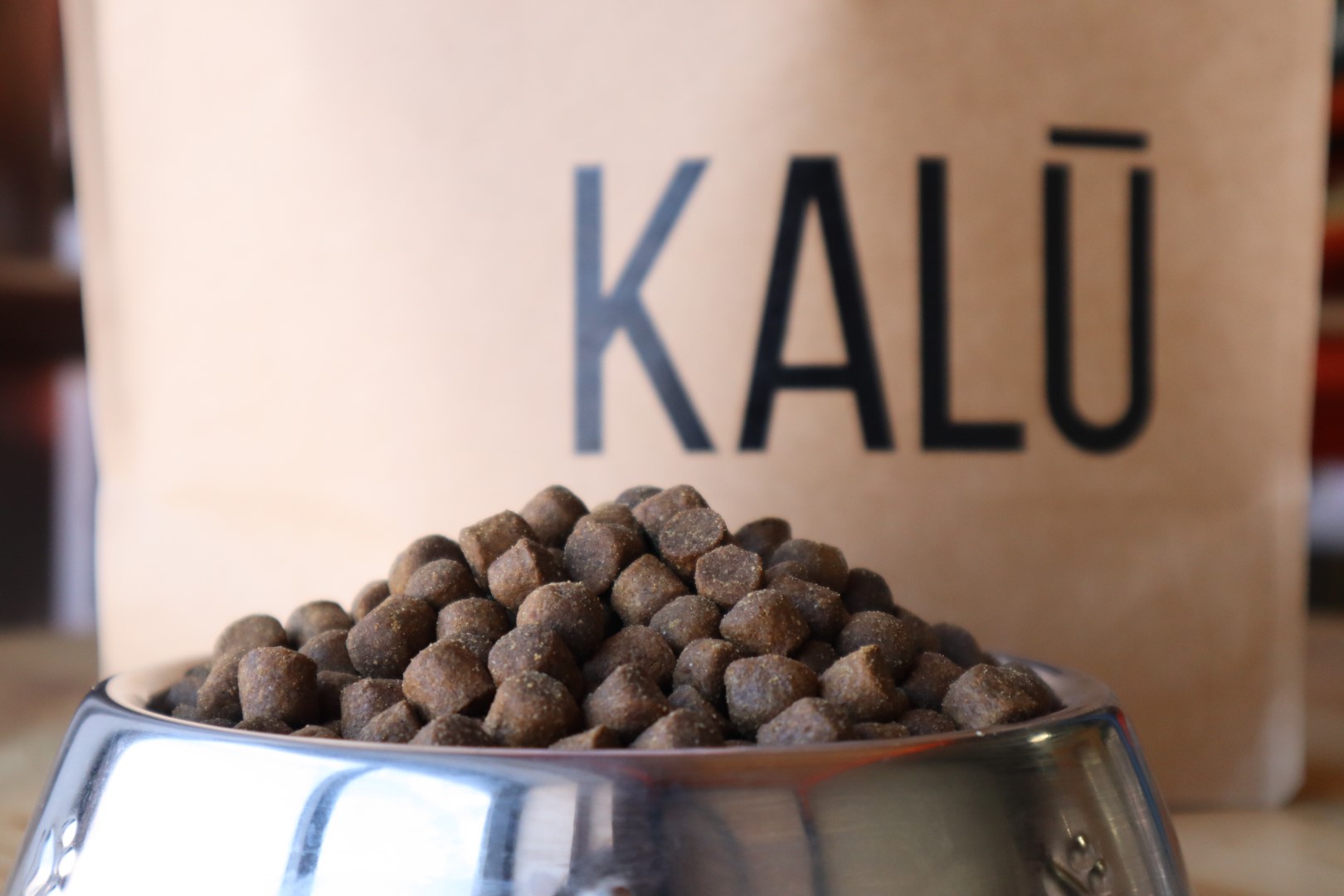 "Packaging is currently our biggest hurdle in our quest to deliver sustainable options to the masses. By introducing a bespoke sustainable bag that is strong enough to survive the shipping process, we could quickly reach new heights."
KALŪ is a Montreal-based dog food company that provides premium, grain- and GMO-free, healthy products for our furry friends. The business's name and purpose come from the founders' beloved family dog, Calou, who passed away from cancer. Calou inspired the founders to learn more about pet food and create products with animal health top-of-mind.
KALŪ's pet food is made with ingredients that are sustainably and locally sourced to reduce the amount of goods movement required. The business purchases carbon credits to offset emissions from the transport of inventory to its warehouse, and delivers with zero-emission vehicles. KALŪ is also the first pet food company in Quebec to offer zero-waste options using reusable containers.
To learn more about KALŪ, take a look at their social media pages below!
And our honourable mentions…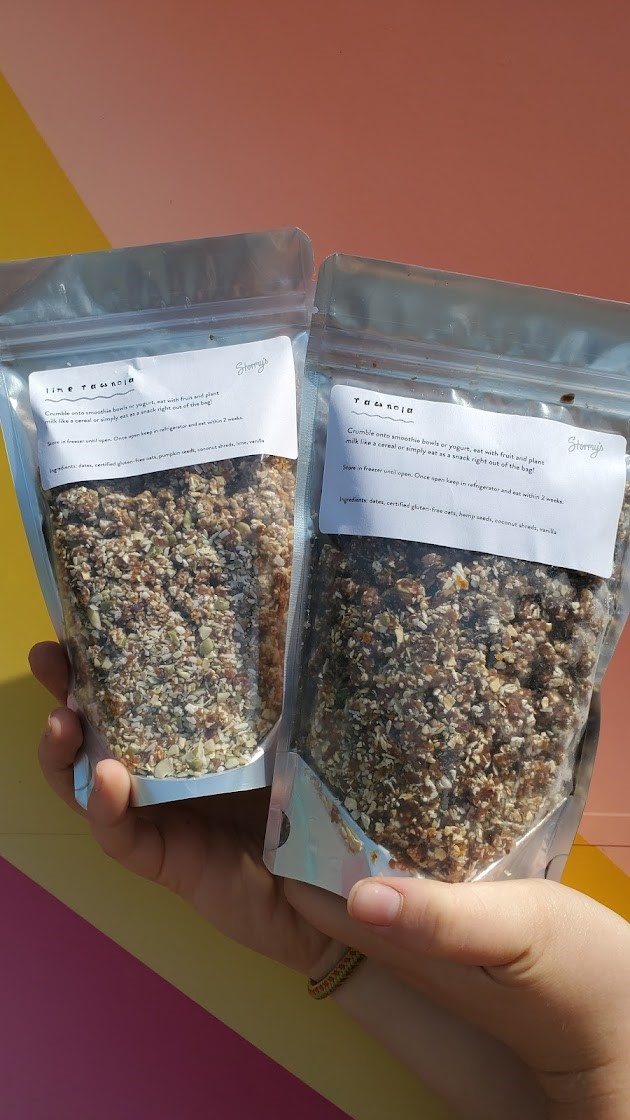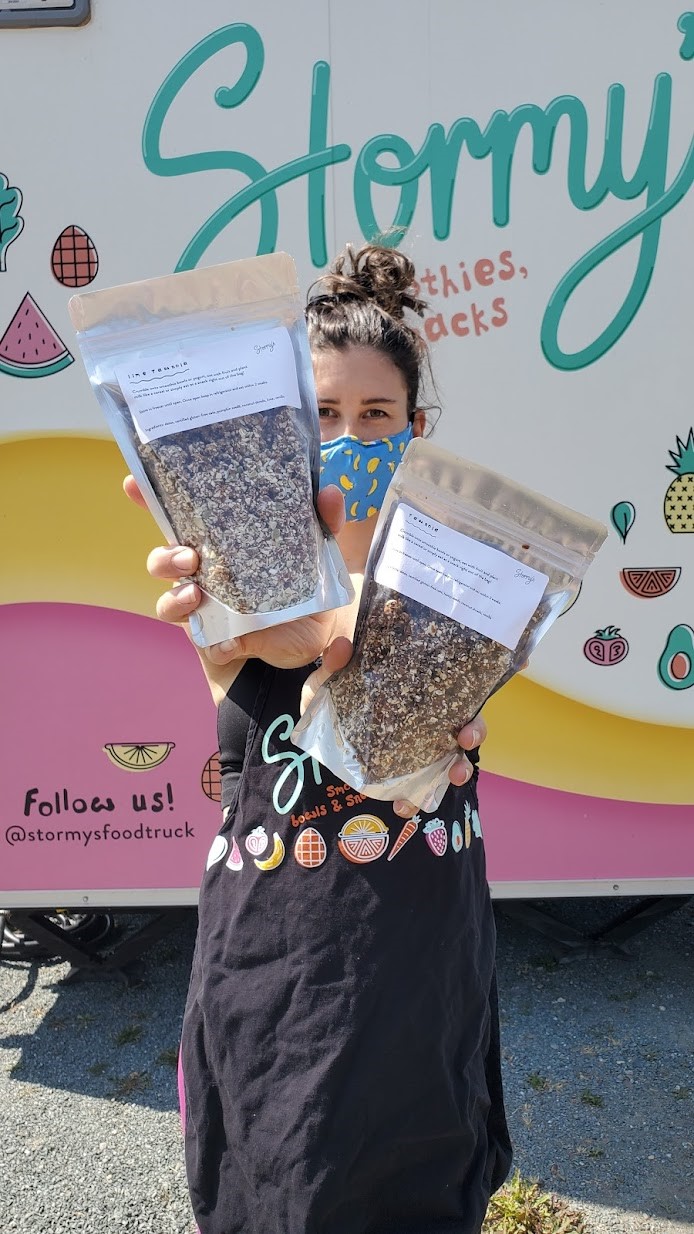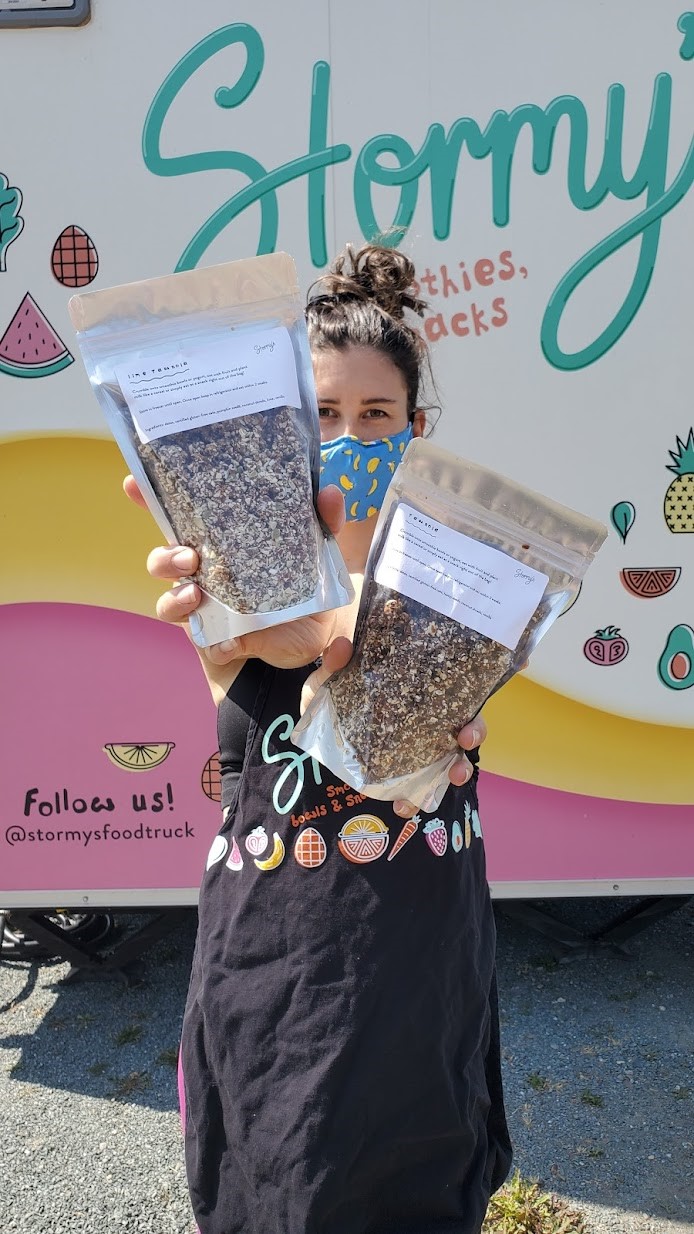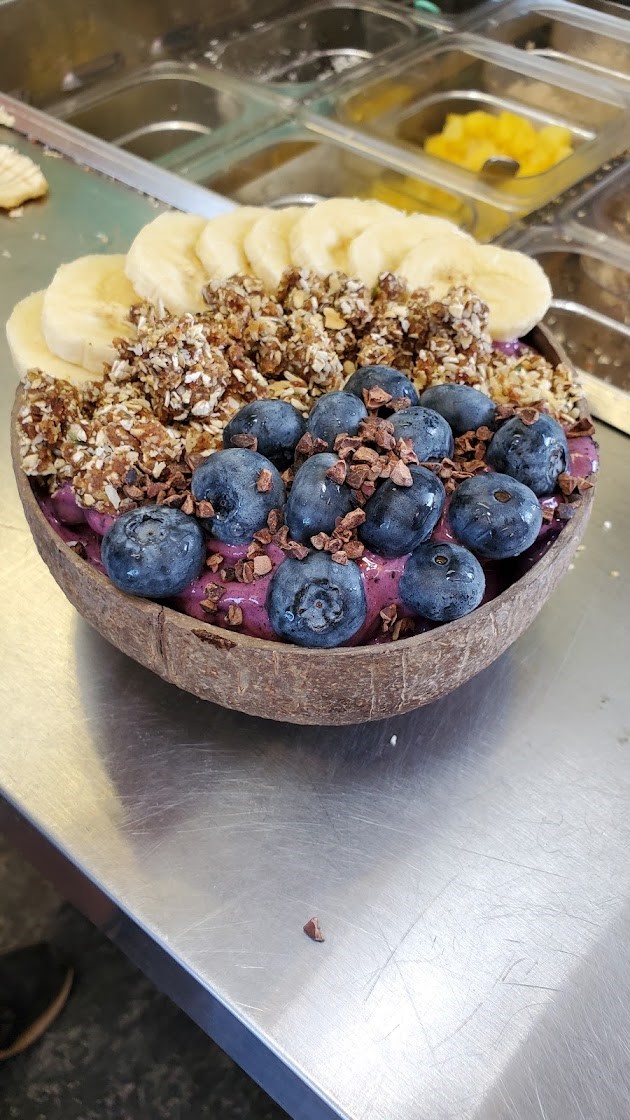 "Earlier this year I launched a smoothie bowl food truck. I wanted to bring plant-based food to our very animal agriculture-based community, in a fun and healthy way. My hope was to inspire others to eat more plant-based meals, because the more plants we eat the better the planet."
Stormy's is a Chilliwack, BC-based food truck that offers plant-based smoothies, smoothie bowls, and snacks. Stormy's was launched earlier this year to inspire those in the founder's community to eat more plant-based foods. With such delicious smoothies and bowls, it's no surprise that the food truck has been a huge hit. Stormy's has even begun selling its 'rawnola' granola topping for customers to enjoy at home.
Stormy's is a huge advocate for a plant-based lifestyle to benefit individuals' health, protect animals, and preserve the planet. The food truck not only offers plant-based food but aims to promote this lifestyle through digital education on the subject. The Stormy's food truck also reduces environmental impact by recycling, composting food waste, and serving in compostable containers.
To learn more about Stormy's, take a look at their social media pages below!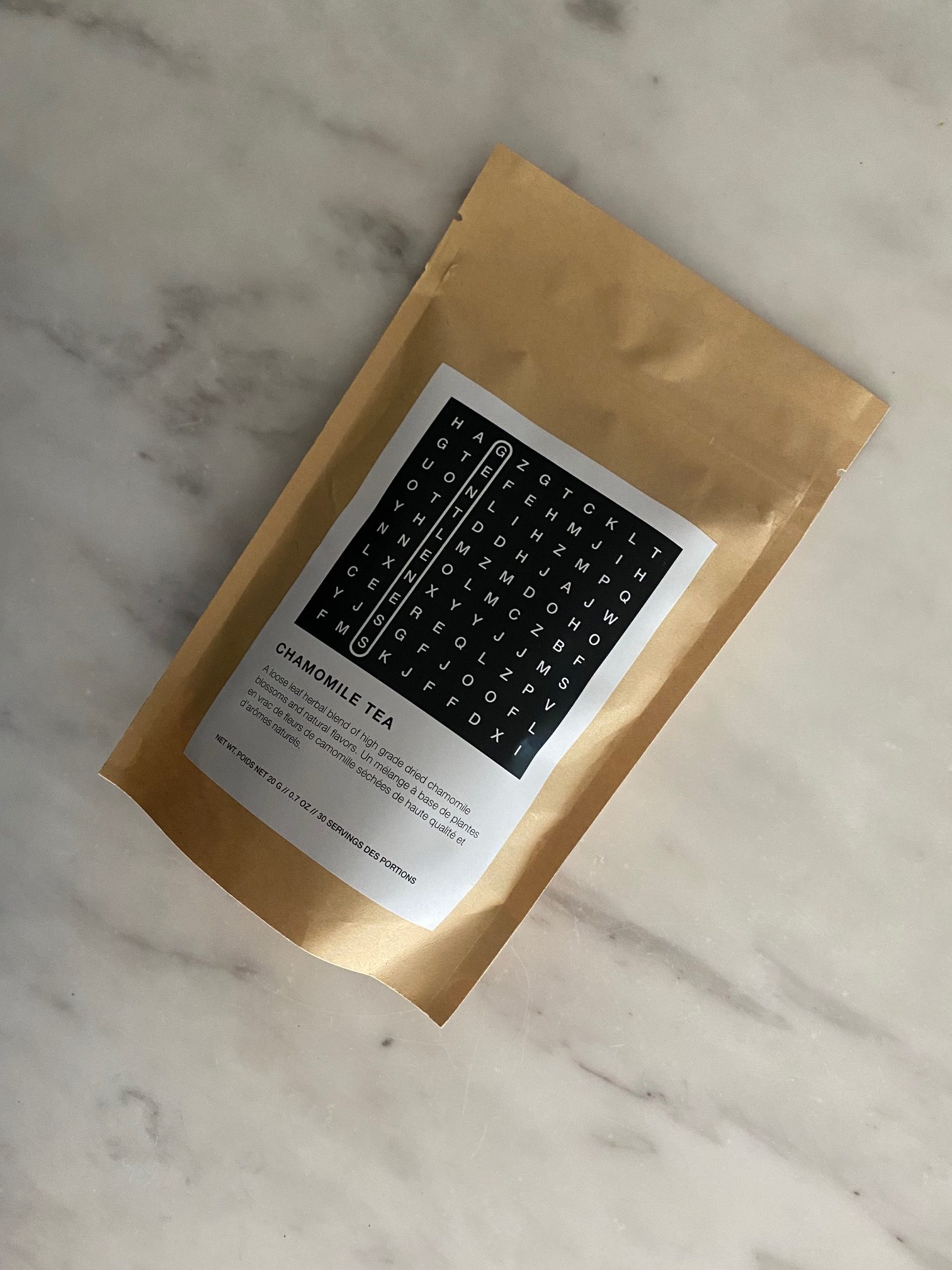 "I decided to create a sustainable product line that would lead to social change by donating to good causes. I chose tea because next to water, tea is the globally most inclusive beverage offering; 80% of North Americans drink tea."
Teas for Good is a tea company based out of Kelowna, BC that offers an extensive range of tea blends—better yet, for each bag sold, $5 is donated to a good cause. The founder was inspired to create Teas for Good as a potential solution to volunteer burnout that comes from countless fundraisers over the years for sports teams, schools, non-profits, and more. As the founder describes, fundraising can be more engaging and consistent when tangible value is provided. And, what better to raise donations with than tea, an inclusive beverage that is sipped faithfully around the world. Now, with a pouch of Teas for Good, tea-lovers can create social change.
Teas for Good's founder is passionate about and highly educated in sustainability. The company's business model supports these values and aims to achieve a carbon-neutral supply chain by 2023.
To learn more about Teas for Good, check out their social media pages below!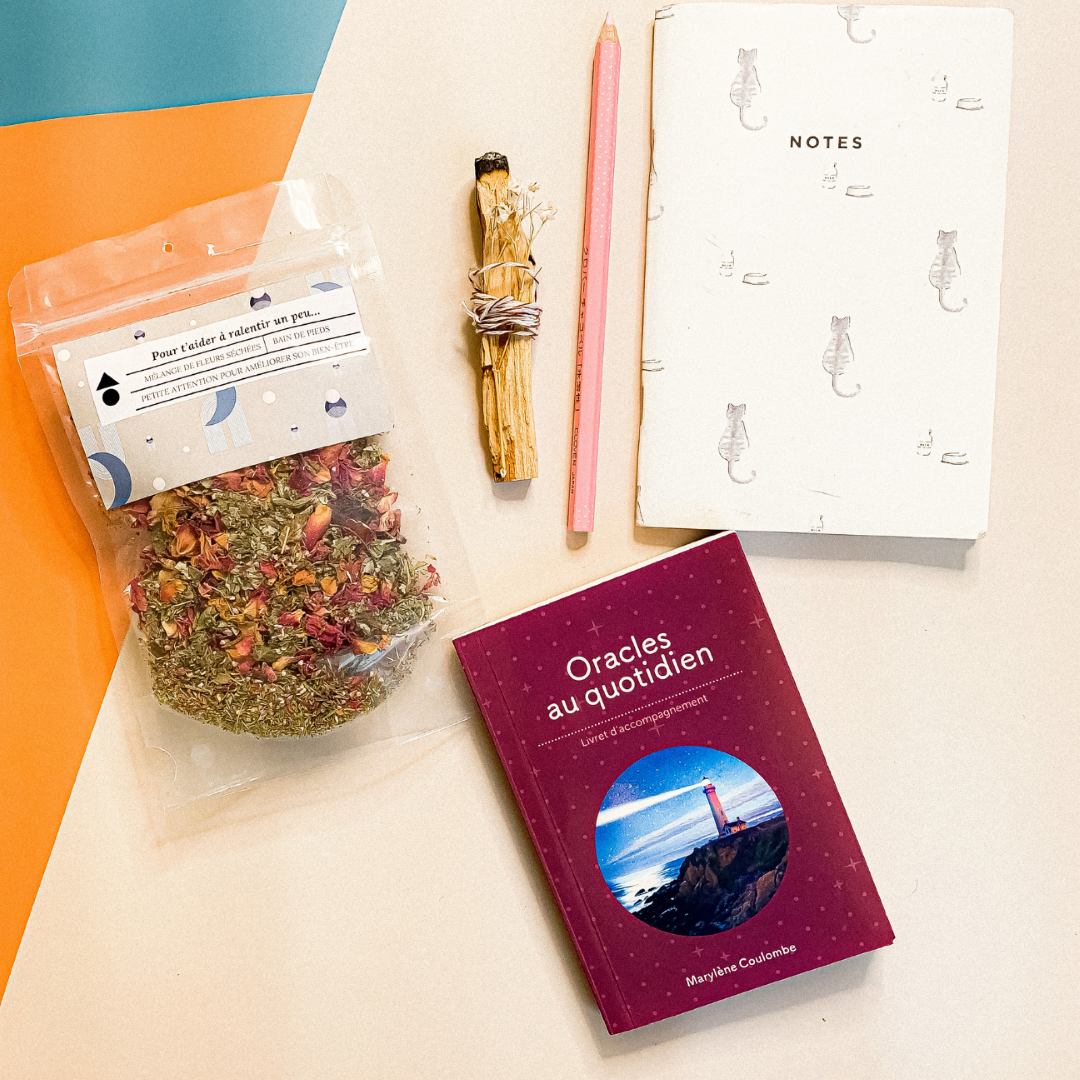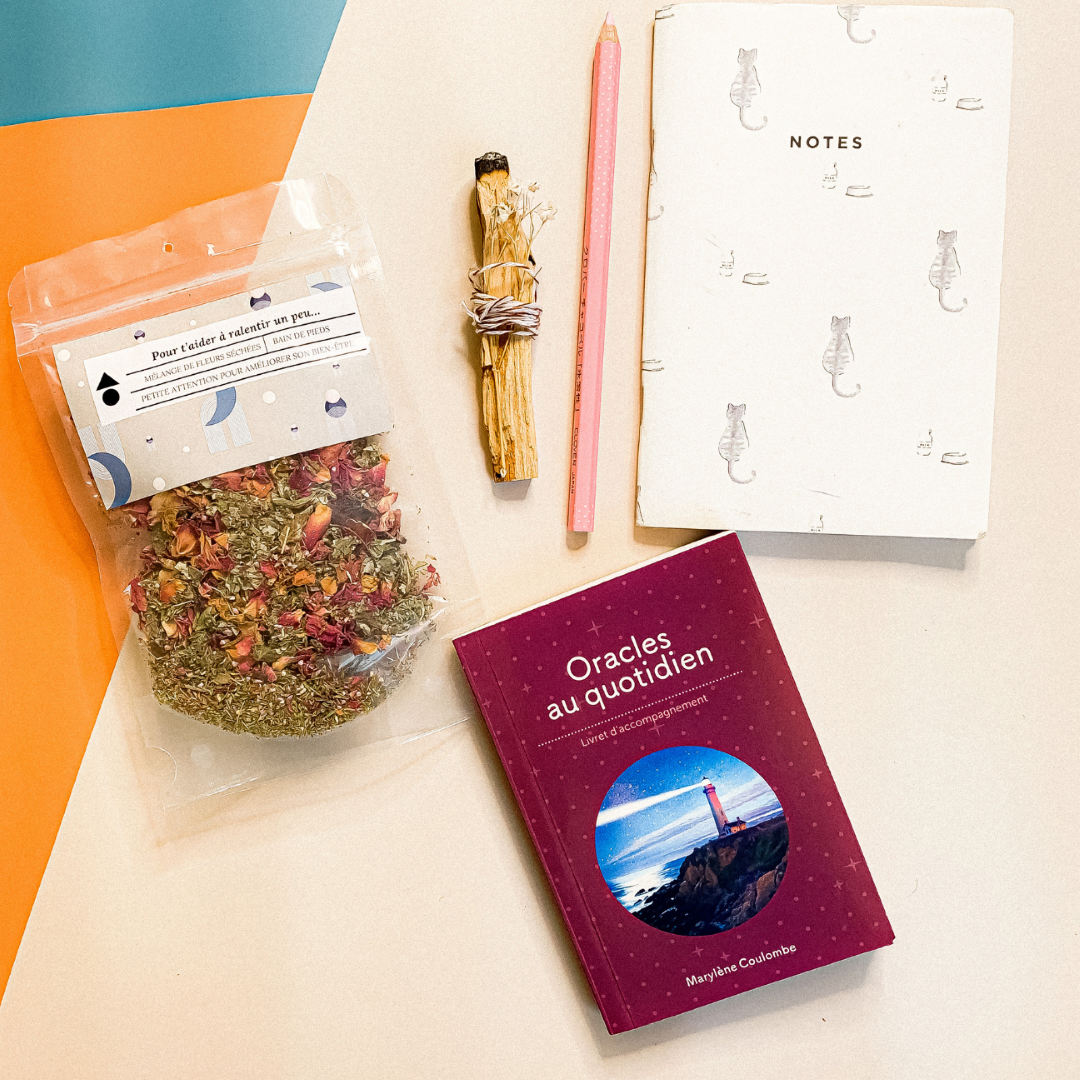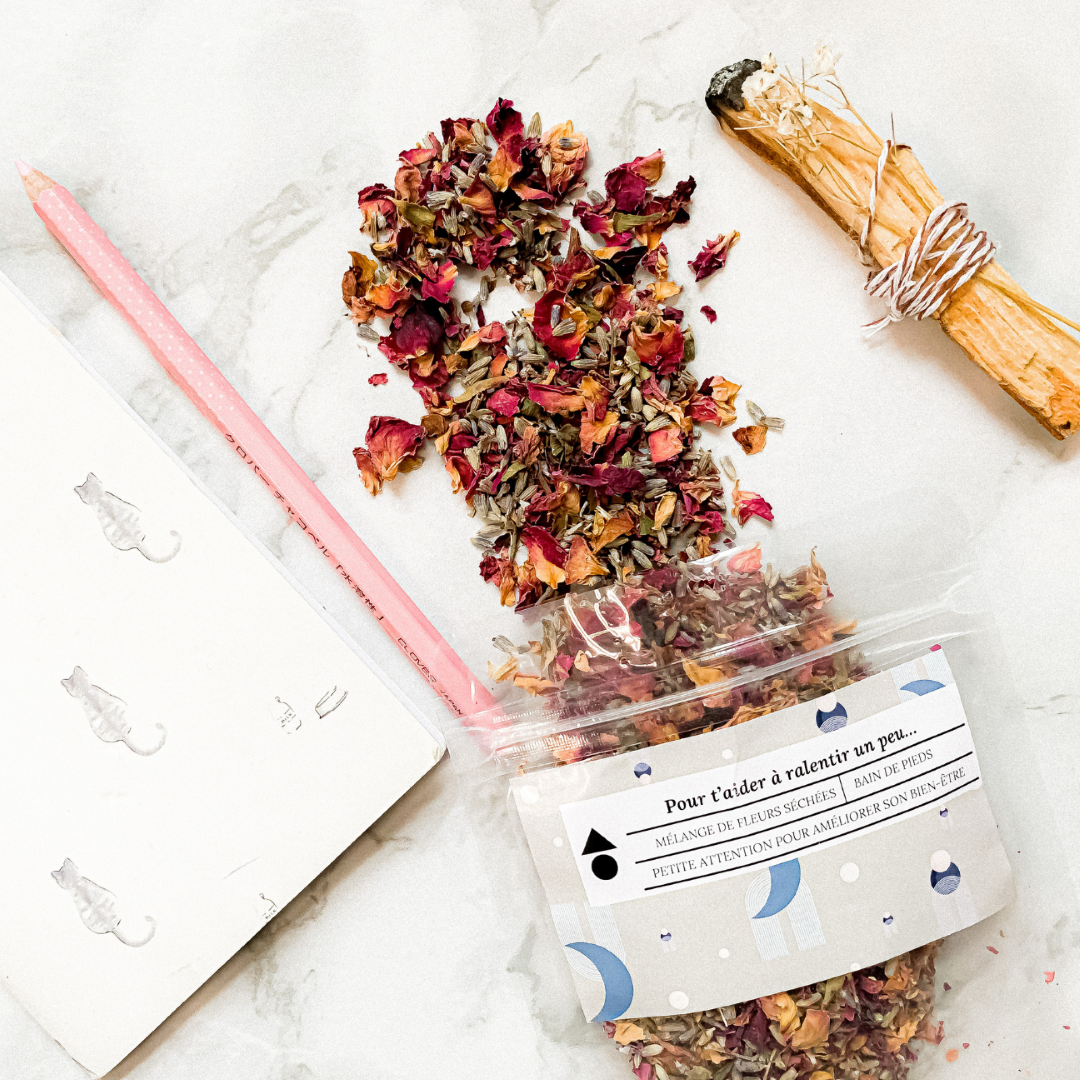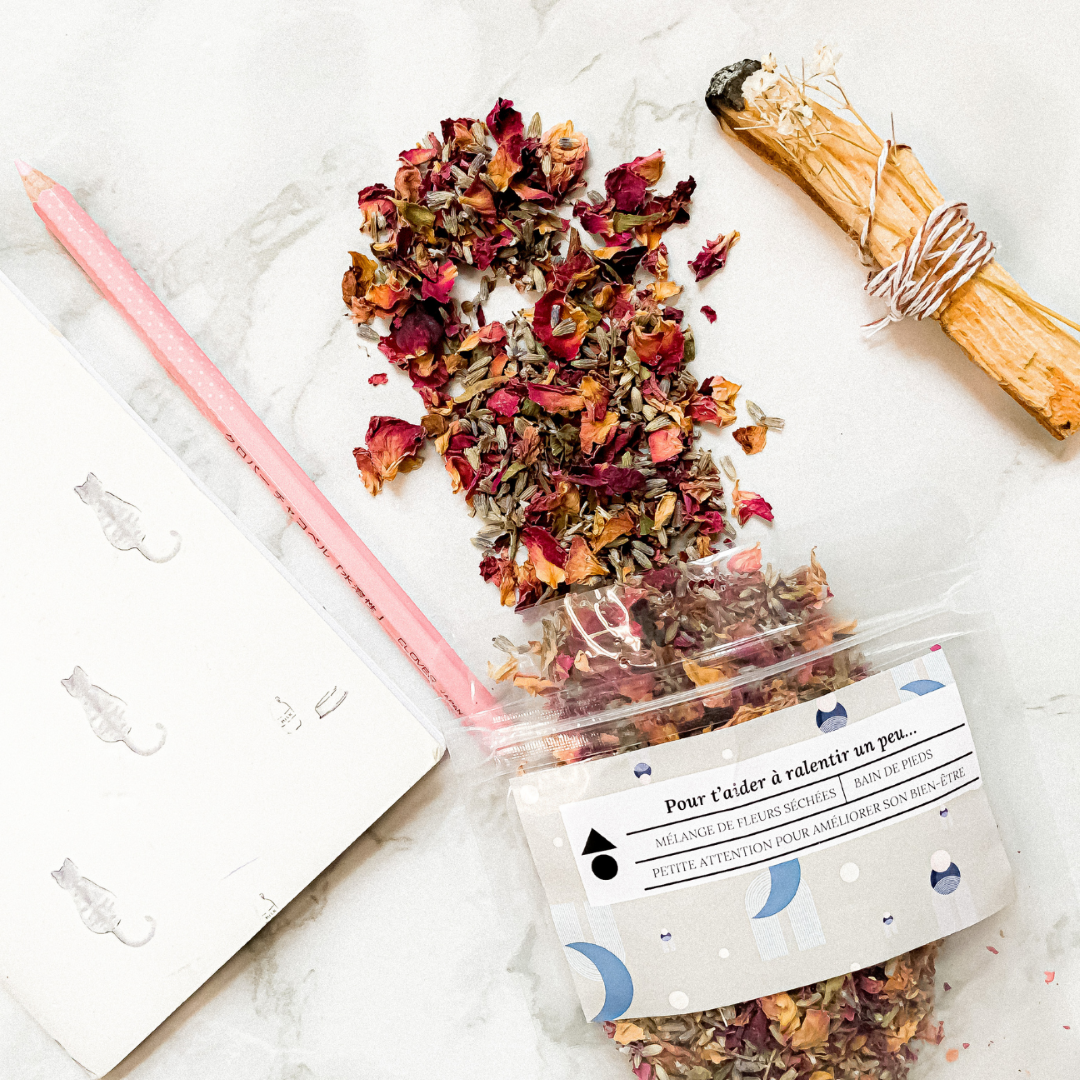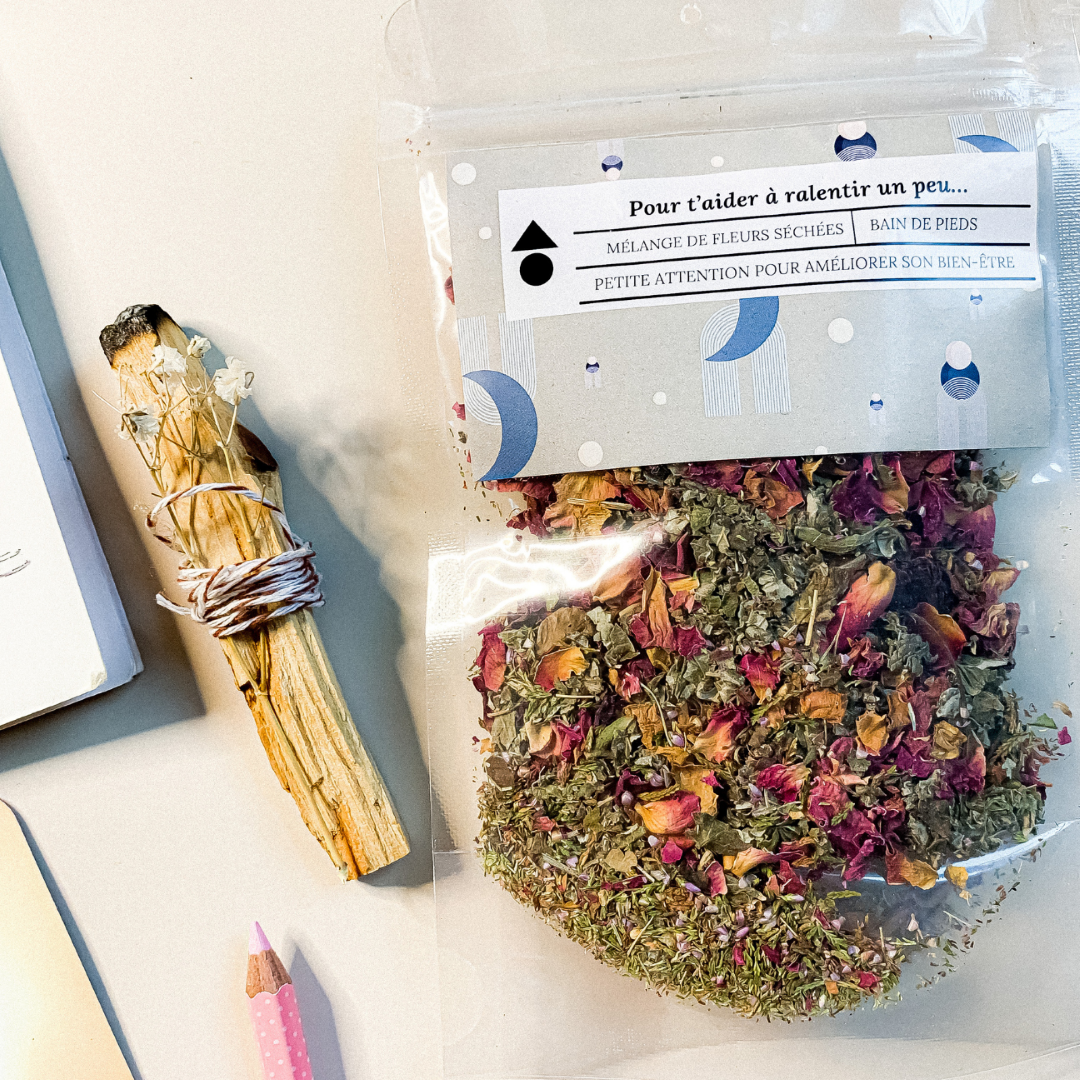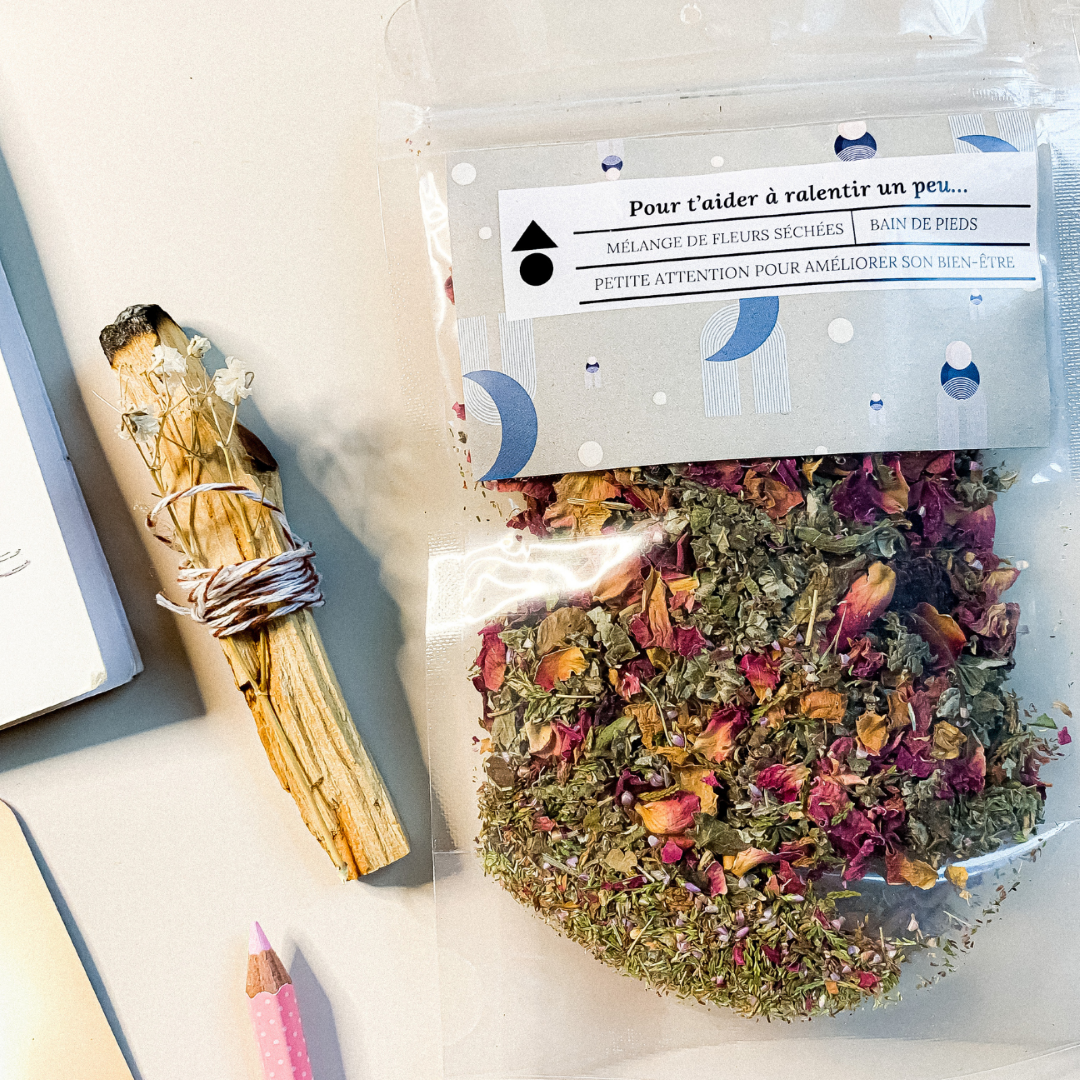 "Sometimes we are faced with the delicate decision of what to say or do when a loved one is going through a difficult time. We look to offer something that is useful and benevolent. The idea of little details accompanied by a sweet message is the perfect gift to give to comfort, love, encourage and support."
Saulice is a Montreal-based business that offers "petites attentions," including cards, seed kits to grow at home, and dried flower mixes for foot baths. Saulice hopes to provide wellness, tranquility, and comfort through their products, which make perfect gifts.
Saulice is sure to incorporate sustainability into their business practices and long-term goals. In the next year, the company aims to pursue a plan of saving dying flowers being thrown out by florists or events. Giving these flowers a second life by drying them and adding them to their bath mix will allow Saulice to reduce waste.
To learn more about Saulice, check out their social media pages below!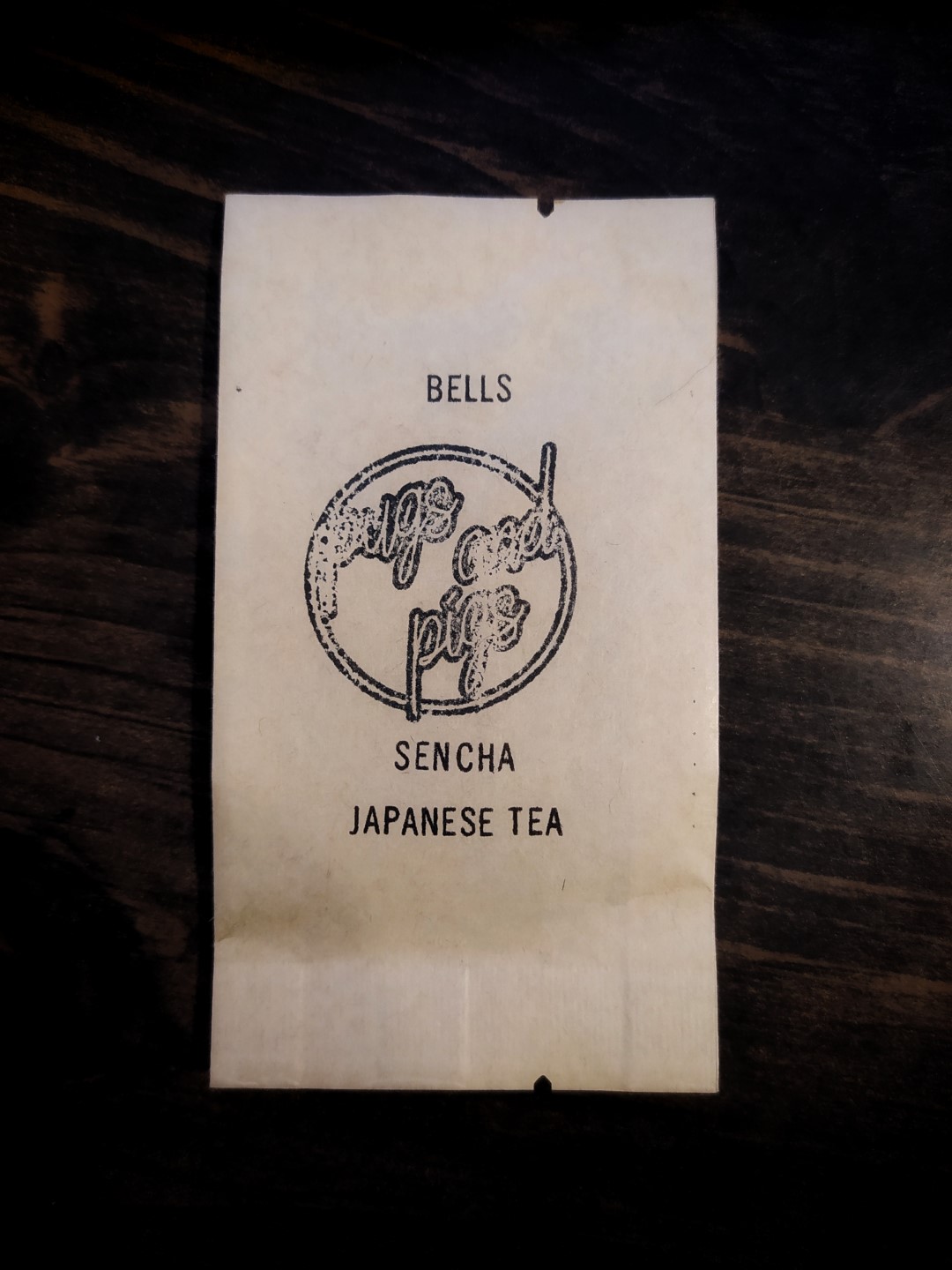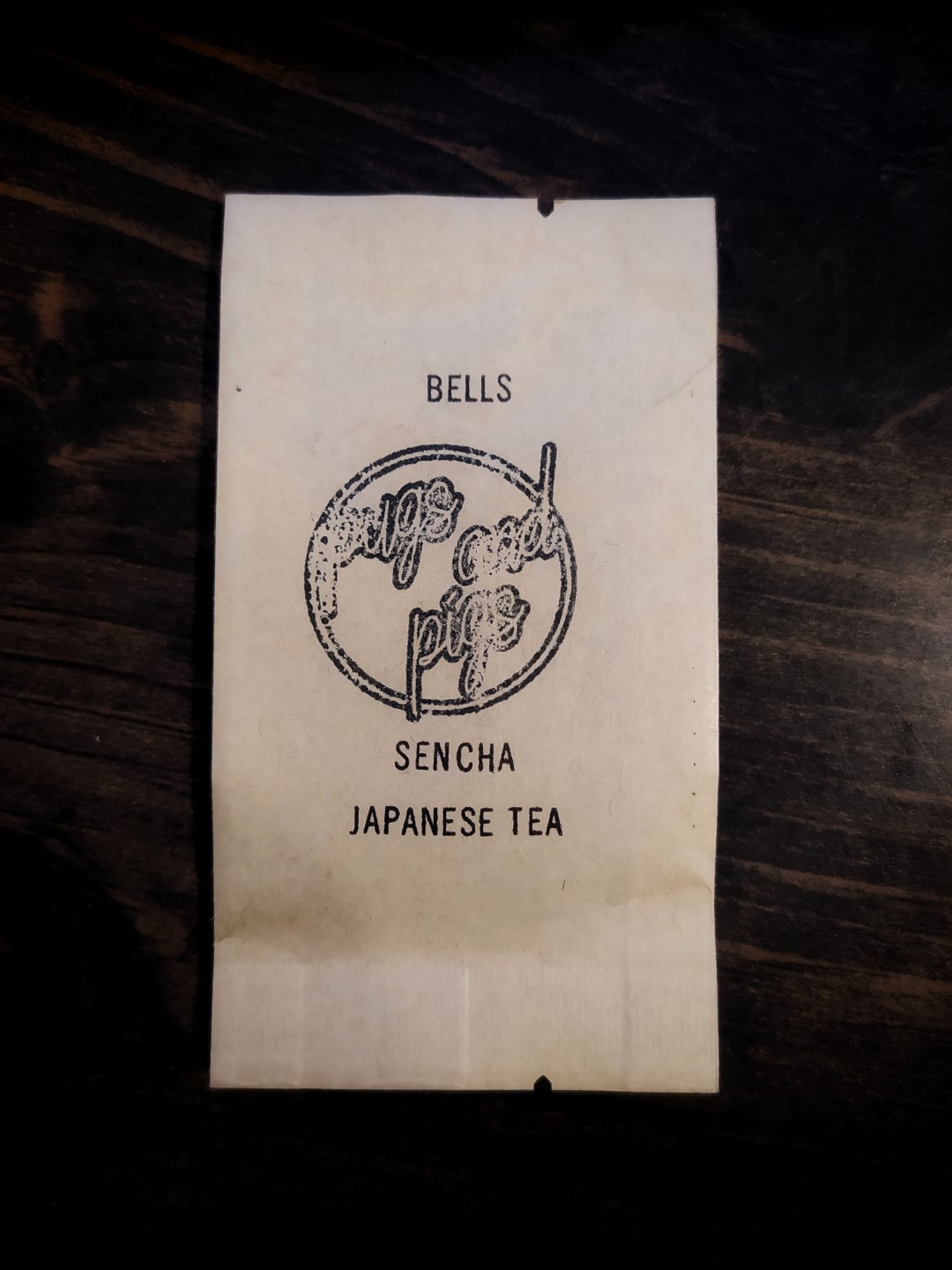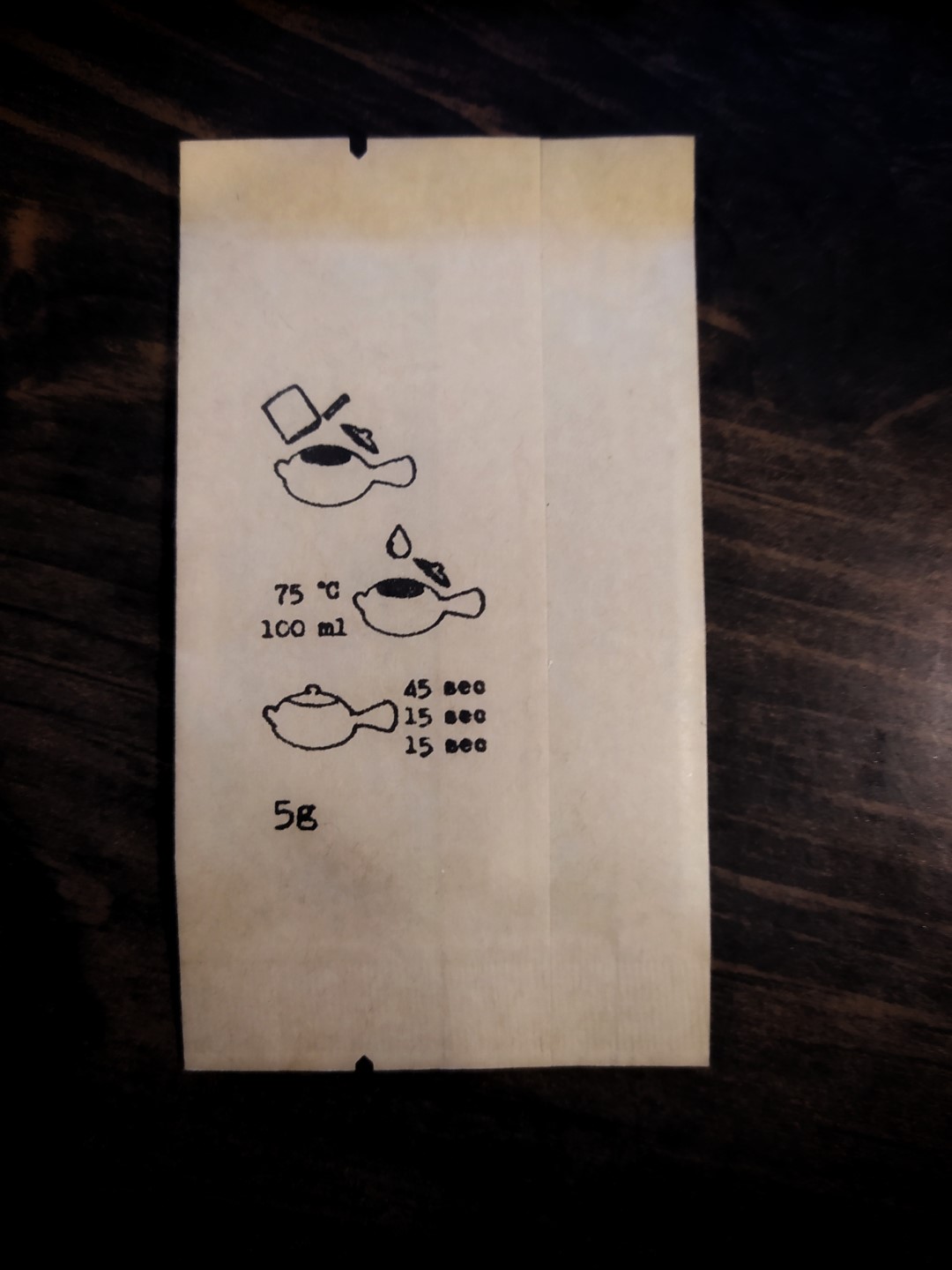 "I've worked in the tea industry for almost ten years now. It's a real obsession. The desire to travel to source, offer high-quality teas and ceramics to consumers directly from their countries of origin and spread the passion for the leaf has pushed me to start my own business."
Pugs and Pigs is a tea company based out of Sainte-Anne-de-la-Pérade, Quebec. The business offers ceramics created by talented tea ceramicists, as well as a curated selection of high-quality teas. The founder established Pugs and Pigs with a love for travel and a passion for tea and ceramics around the globe. Today, the business showcases a worldly selection of products thanks to dedicated farmers and teaware artists.
Pugs and Pigs limits intermediaries in the supply chain; the founder purchases products directly from producers around the world and sells them in Quebec. Operations also reduce waste with compostable, recyclable, and reused packaging, and limited amounts of materials like ink. The business and products also promote a sustainable lifestyle through reusability and durability.
To learn more about Pugs and Pigs, check out their social media pages below!
About the RT | Foundation 

Customized packaging can be a game-changer for new and developed companies alike, which is why we created this Award! Not only does customized packaging help brands stand out on the shelves, but it helps them develop trust and credibility with potential customers. We know that, as a small business, you likely have about 1,000 things on your to-do list, and customized packaging might not be one of your top 10 tasks. That's why we take the stress and cost away from designing a package, and create something beautiful for our recipient, free of charge. No stress, no worry: just beautiful packaging. 
We want businesses in our community to thrive, because your success is our success.