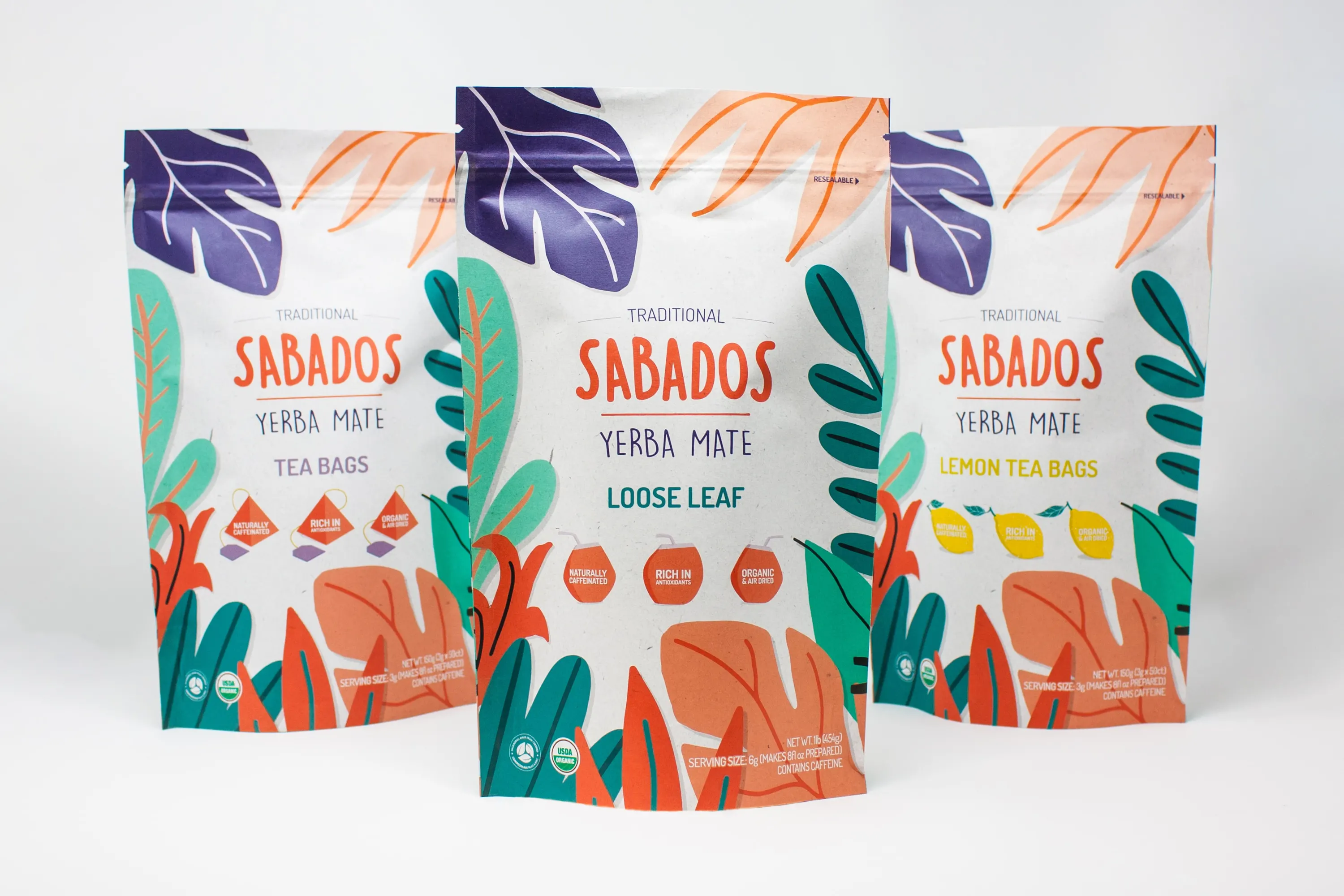 Package design, brand and web development, social media strategy, and, of course, pouch printing and manufacturing – it took a Rootree village to successfully help launch SABADOS, a new brand of organic, fair-trade yerba mate.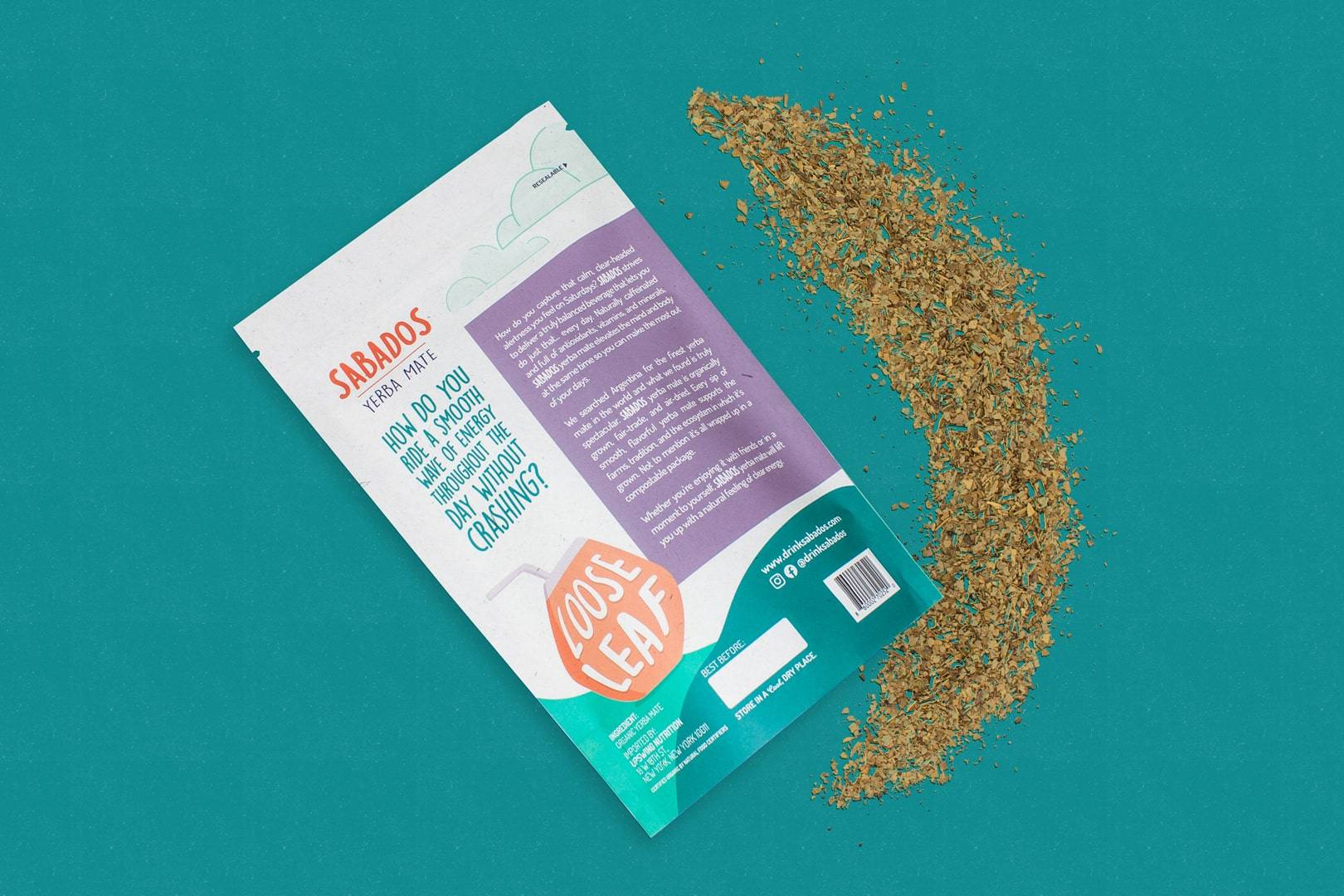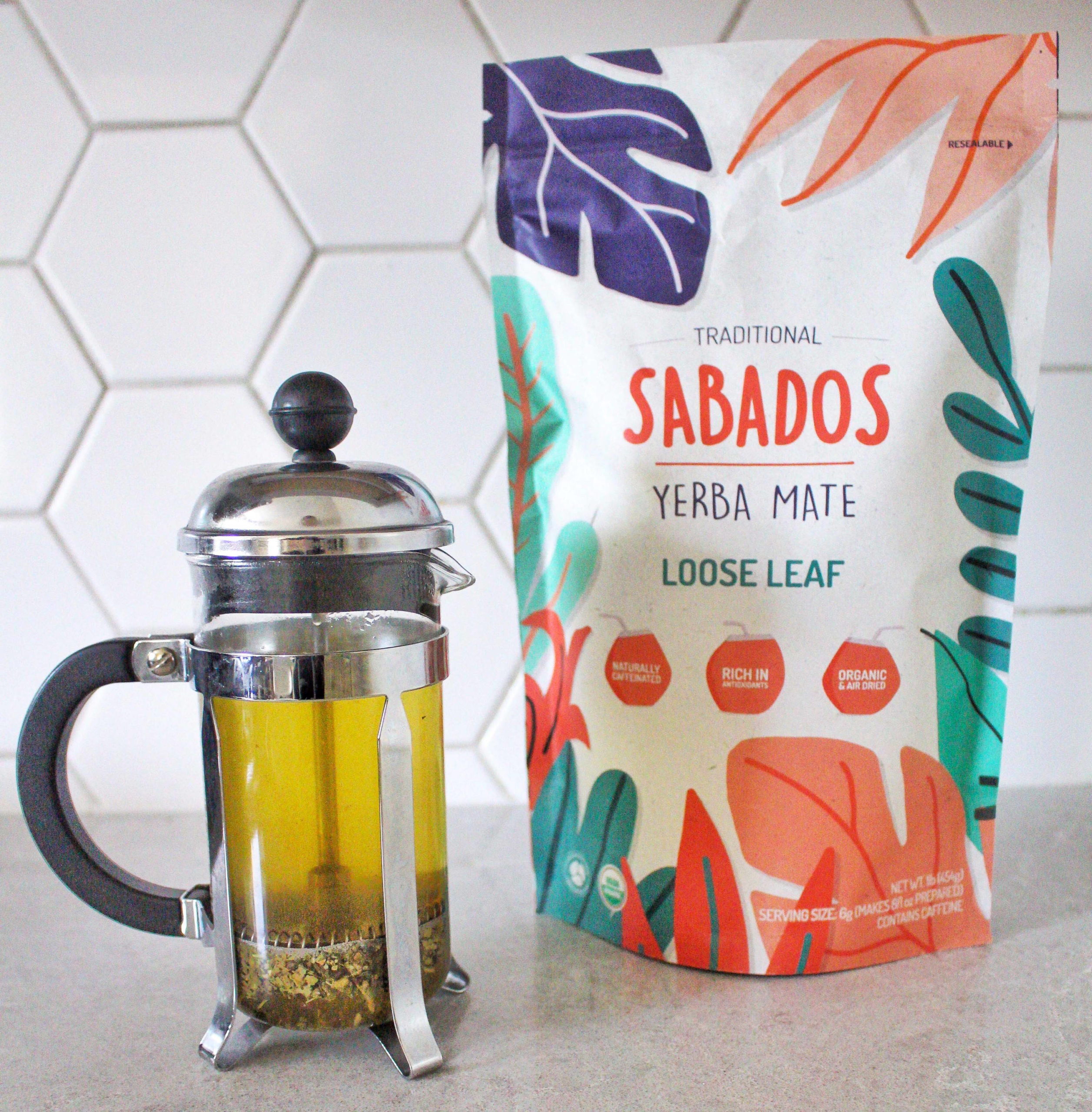 "Rootree's ability to offer creative services and packaging is rare, and it was difficult for us to find the compostable packaging that we needed. The fact that we had an end-to-end service, from package design and production all the way to creating our website and managing our social platforms, really stood out to us. Having all of the services we needed to launch our brand done through one partner was really important to us, because it simplified and sped up the process. It made it a lot easier for us to be working with just one company."
In the beginning, there was just yerba mate and Saturdays. Put them together and you get: SABADOS.
It all started on a return flight from Argentina. The founders of SABADOS, Ray Brown and John Jurbala, had both individually fallen in love with yerba mate and all its benefits. Meeting on that plane felt like fate; the creation of SABADOS brought them together to import a fair-trade, ethically sourced, and family-farmed yerba mate to the USA. They had the product, they had the vision, the only thing left was to find the perfect packaging and develop a marketing and launch plan.
During their search for the perfect packaging, Ray and John had one specific feature in mind: they wanted sustainable packaging. As SABADOS yerba mate is organic and fair trade, it only made sense for the packaging to reflect the product. Another box they needed to check was finding an agency to help create their online presence – everything from a website to their branding needed to be determined. Insert: Rootree.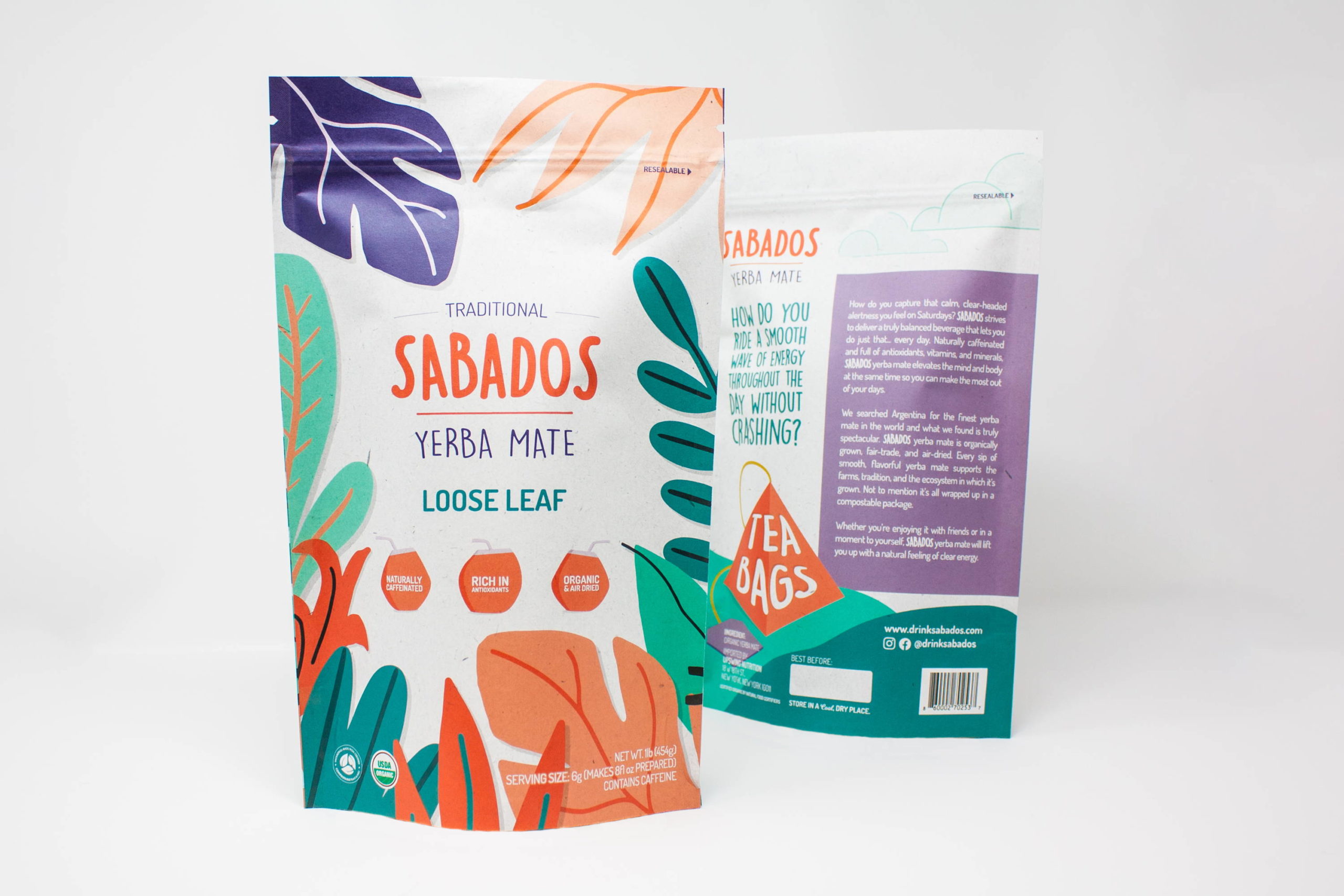 "For one, the food was really good! It was great to meet the team and have a face-to-face meeting with people experienced in their fields. A lot of amazing ideas came out of that session that we didn't have going in, and it was awesome to tour the facility. The team asked great questions and helped us uncover things that we hadn't communicated yet but were still important to our brand – we just didn't know it yet. We went in with a number of ideas and came out with a more defined vision of what we wanted. It was in our brains somewhere, but only after that session were we able to articulate it properly."
Please note: the brainstorm session took place before COVID-19.
In the end, sustainable packaging and an in-house creative and marketing team were what led Ray and John to choosing Rootree. Following Rootree's Superior Package tradition, the partnership started over a brainstorming lunch. Ray and John flew in from NYC for the session, where ideas, concepts, and a clearer vision for the brand were shared over lunch and a traditional drink of yerba mate (where all participants drink from one cup), followed by a full tour of the manufacturing facility. From the lunch, a mood board, buyer persona, brand name, and brand voice were developed.
With a head full of ideas flowing quicker than the waterfalls in the world of SABADOS, the next step was to put pen to paper.
Leaving the brainstorming session with a sense of energy and excitement, our Creative team set out to develop different logos that encapsulated the SABADOS brand; down-to-earth and playful, funky and free. Soon after, their ideas were translated into a few first drafts of the SABADOS logo.
The logo concepts were sent to the Ray and John, and from there, they picked their favourite. The Rootree designers took their feedback and ran with it, quickly landing on the final product.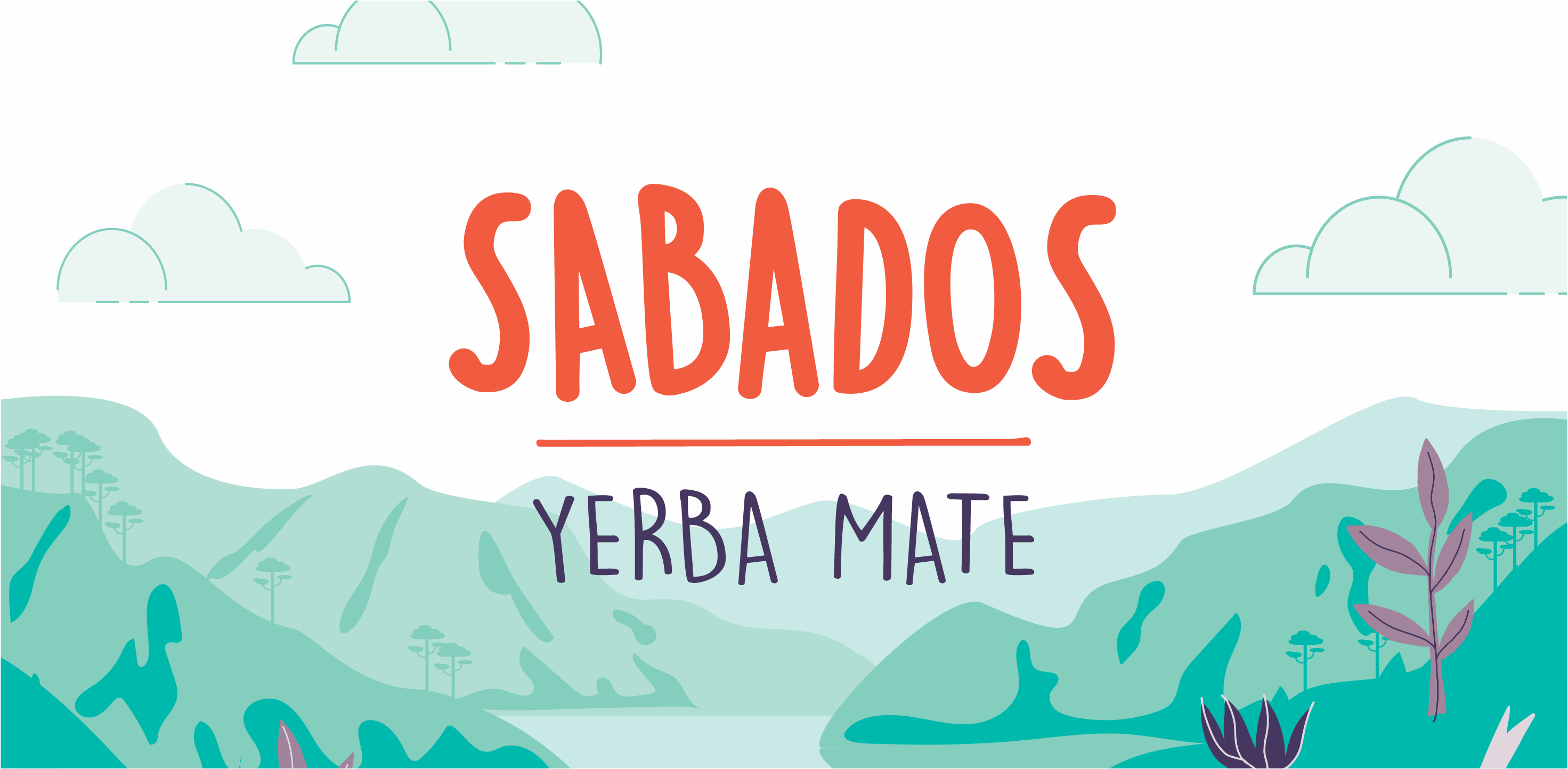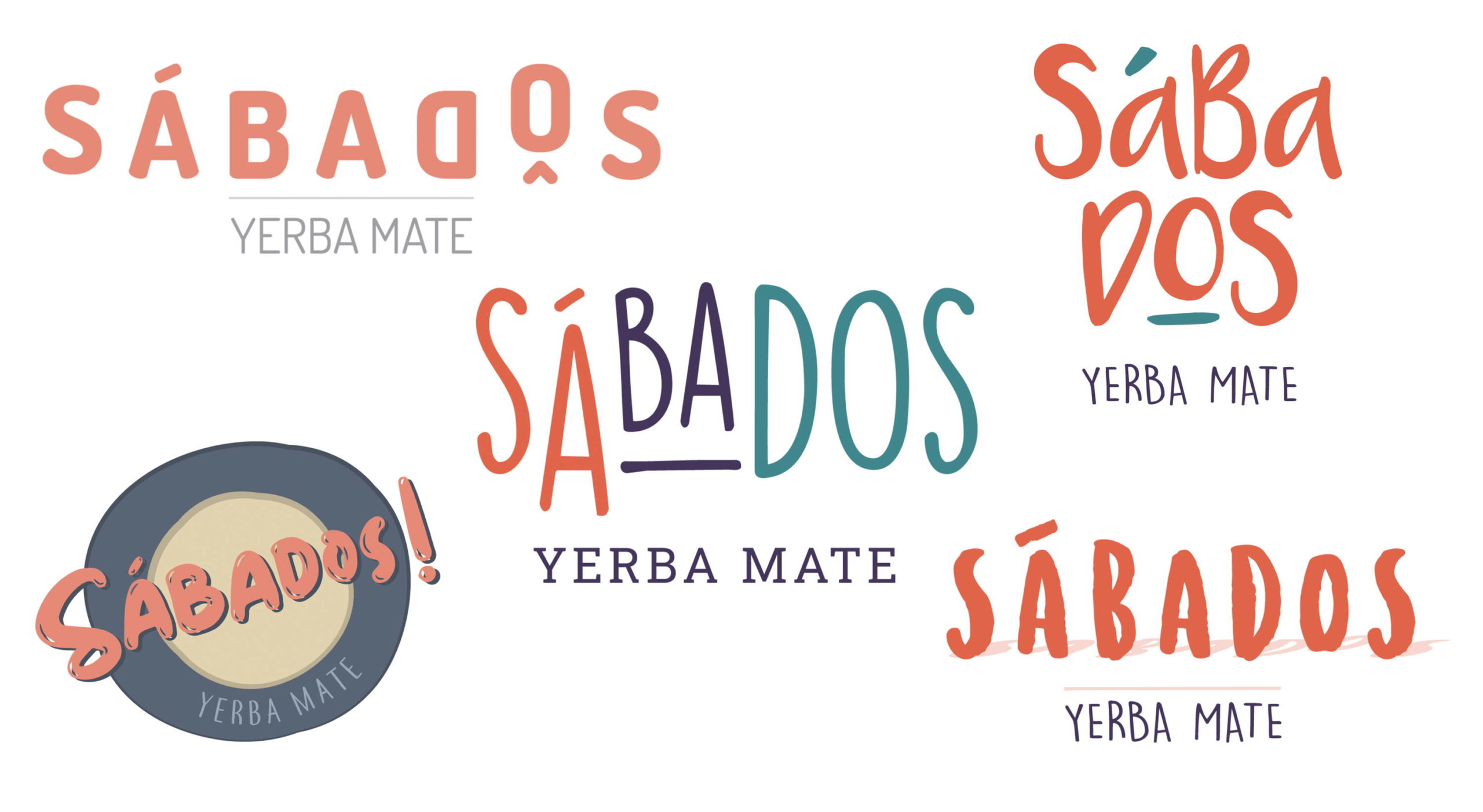 "We hadn't launched a consumer brand before, so to be working with a team who had a depth of experience with consumer brands was essential, and a team with multiple people with different expertise was really important to us. Having those options at different stages was fundamental for us to get where we needed to be. We can't draw, we can't take our imagination into the real world, and [Rootree was] able to take what was in our head and put it onto paper with great intuition but also by providing us with multiple options at every step of the process."
It's easy to see how the brand continued to take shape from there. From a good-vibes-only mood to laidback and chill, the logo created a solid foundation on which the SABADOS brand continued to progress.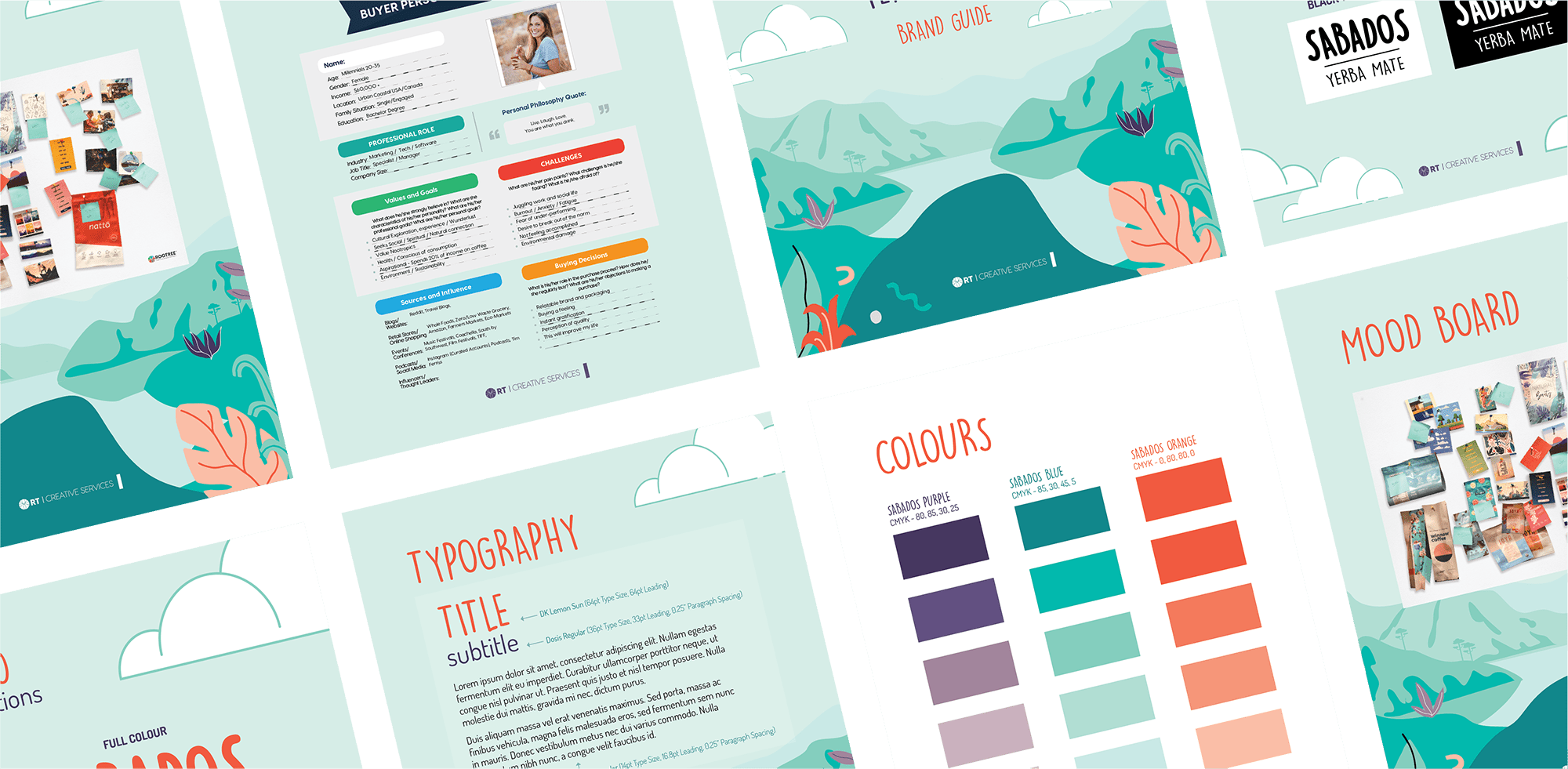 Now that the logo had been settled on and the brand had an image to establish its identity, the Creative Services team set forward to further develop SABADOS by assembling all the assets into a 5-page document, known as a Brand Guide, that defined SABADOS' brand; from their logo, typography, and colours to their mood board, buyer persona, and brand voice. These elements formed the base on which the SABADOS brand identity was built upon, and set out exactly how all materials, whether physical or online, should look, feel, and sound!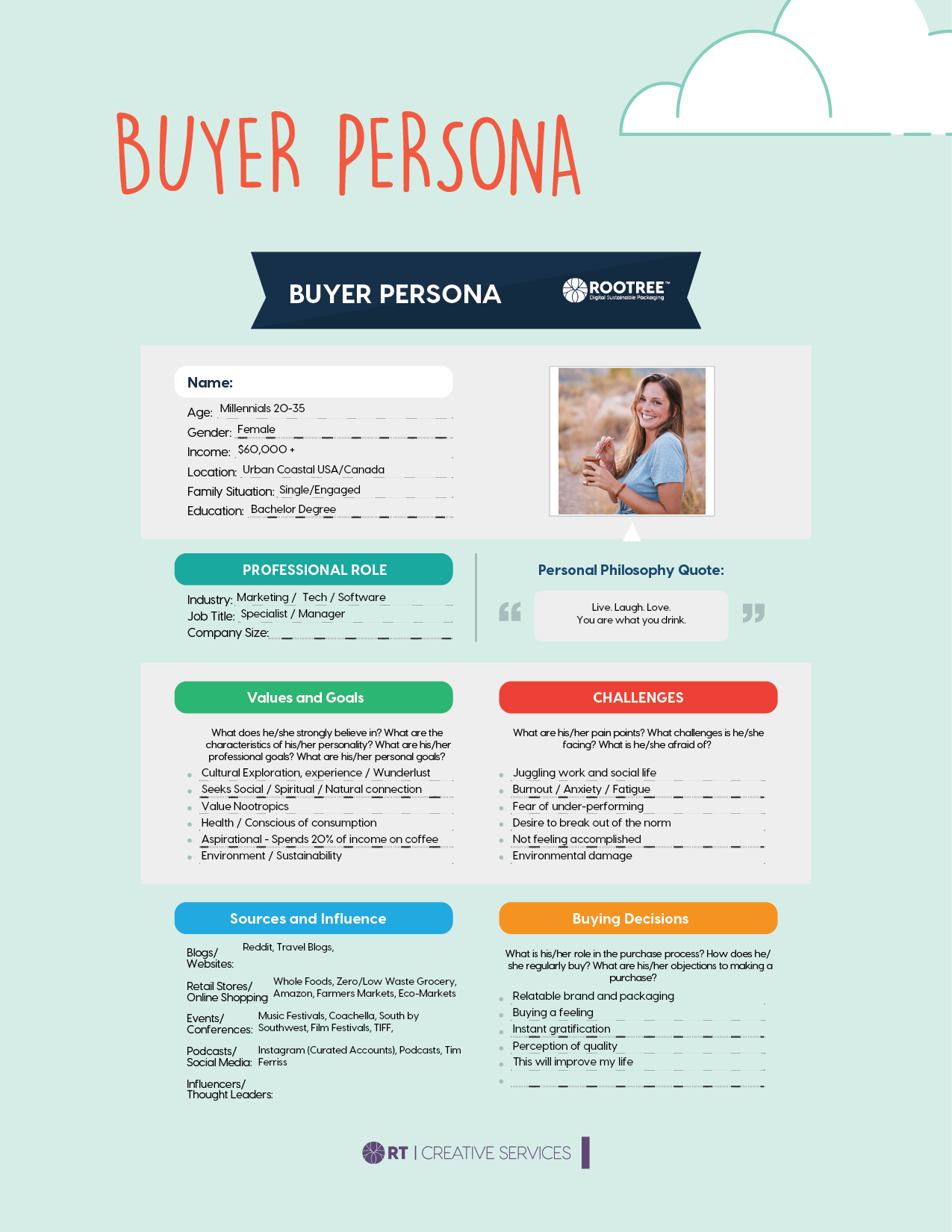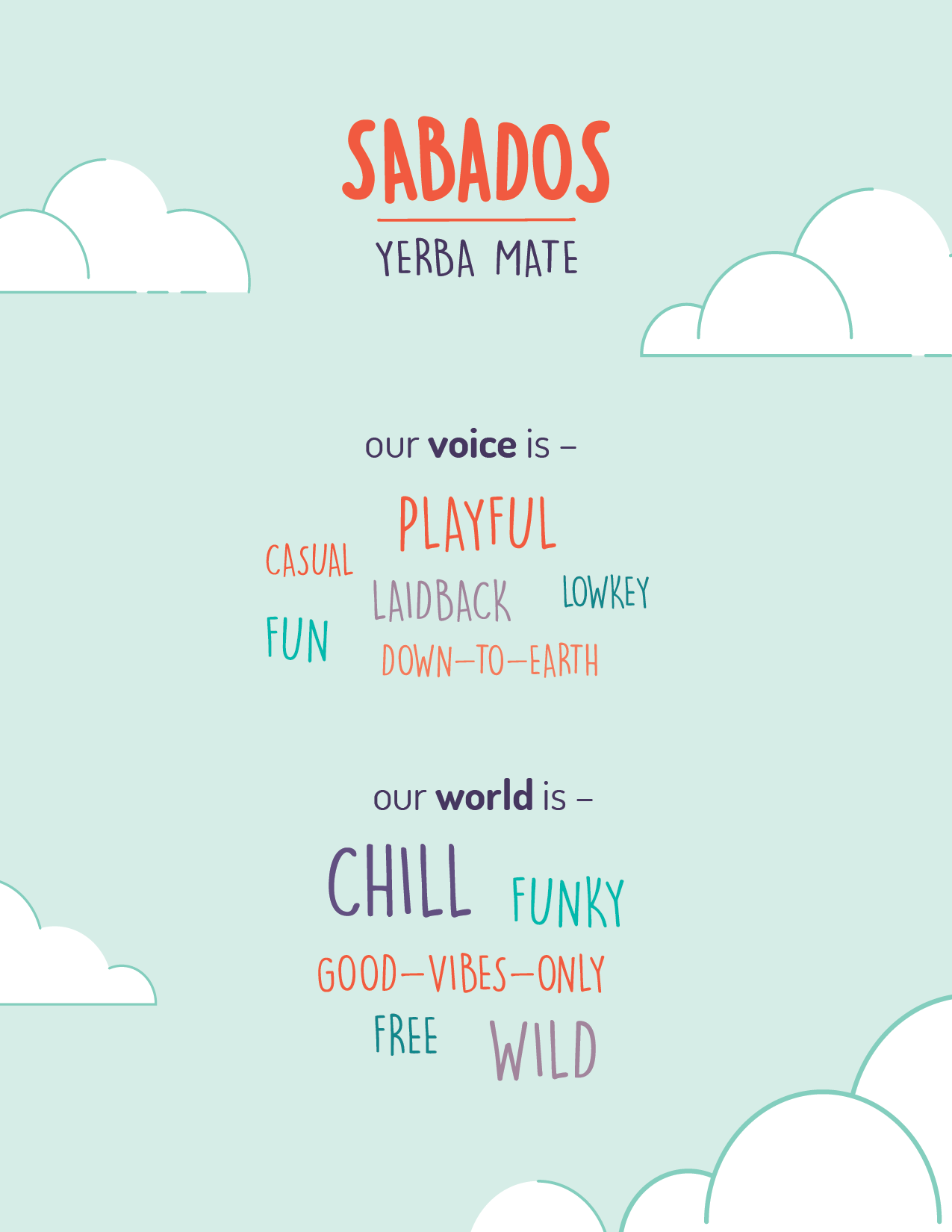 "The team was really responsive, and it was clear that they were very experienced. The combination of those two factors made me feel as though our business was in great hands. The team executed to deadlines and delivered early, and the work always exceeded our expectations. We were able to be exactly where we needed to be because we were given options at every step of the process. That was helpful because without that, we wouldn't have ended up with a product that we were extremely proud of."
They had the product, they had a launch plan, the next step was to create a package that stands out on the shelf.
Confident in the progress they were making in their steps to launch SABADOS, the Rootree Creative team was ready for their next challenge: creating the perfect packaging that would effortlessly distinguish the brand and what they stand for. As the design updates continued, Rootree's Creative team settled on 3 different concepts to share (examples below).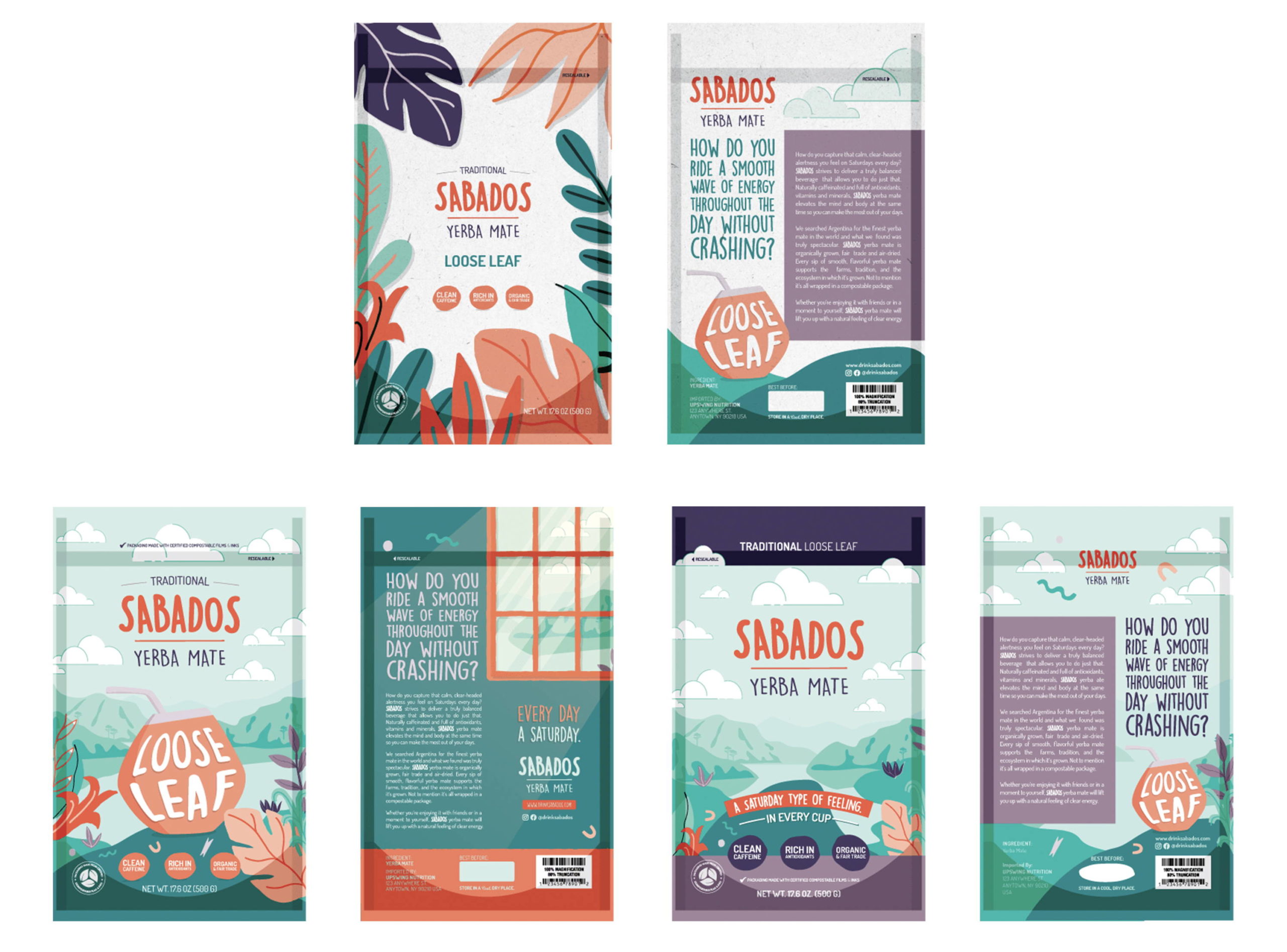 They set out to create a whole new world which embodied the feeling you get when you drink yerba mate – the World of SABADOS. In this world, every day is Saturday and good vibes are abundant. This was done by developing a paradise full of lush waterfalls, colourful foliage, and gentle rolling mountains. This world would be carried through on all SABADOS-branded material, from their packaging to their website to their social media.
The brand? Established. The package? Completed. The next step? Bringing SABADOS to life online.
The next challenge for the Rootree team was introducing the world of SABADOS by creating a virtual atmosphere. The first task: creating a captivating website that would immerse visitors into the magical land of SABADOS. Wire frames were created, and a Shopify web store was structured. Animated videos were designed, and a social media strategy was developed. The virtual world of SABADOS was quickly coming together in a big way!The first priority was to create a fun, interactive, and overall informative website – the 'hub' of the brand. Right from the homepage, you could see what SABADOS is about, and more importantly, you could visualize the feeling you'd get when drinking yerba mate. Like the packaging, the web design was funky and cool, and reiterated their laidback and chill vibe. From the gentle moving sun in the top right corner to the puffy marshmallow clouds that move along the screen with you, immersing yourself in a place that gives you a cool, clear head had never been so easy!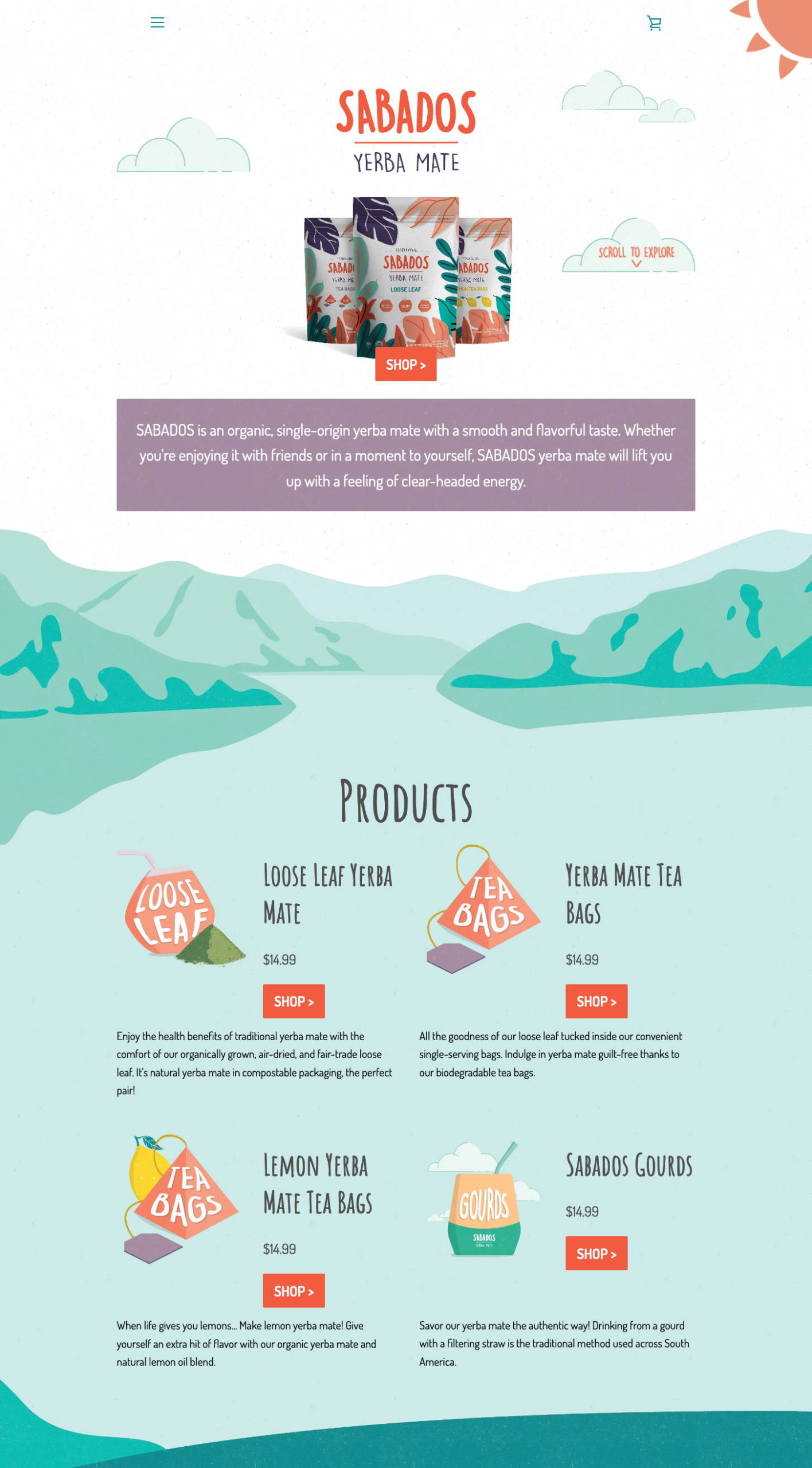 Experience the world of SABADOS online.
"It was really great jumping on weekly calls with [Rootree]. It made us feel as if we were a priority, and it helped us understand the different aspects of the process. Everyone was on the call every week, so every part of the process was always addressed. It was a great learning opportunity for me, but it was also great for knowing the project was on-track."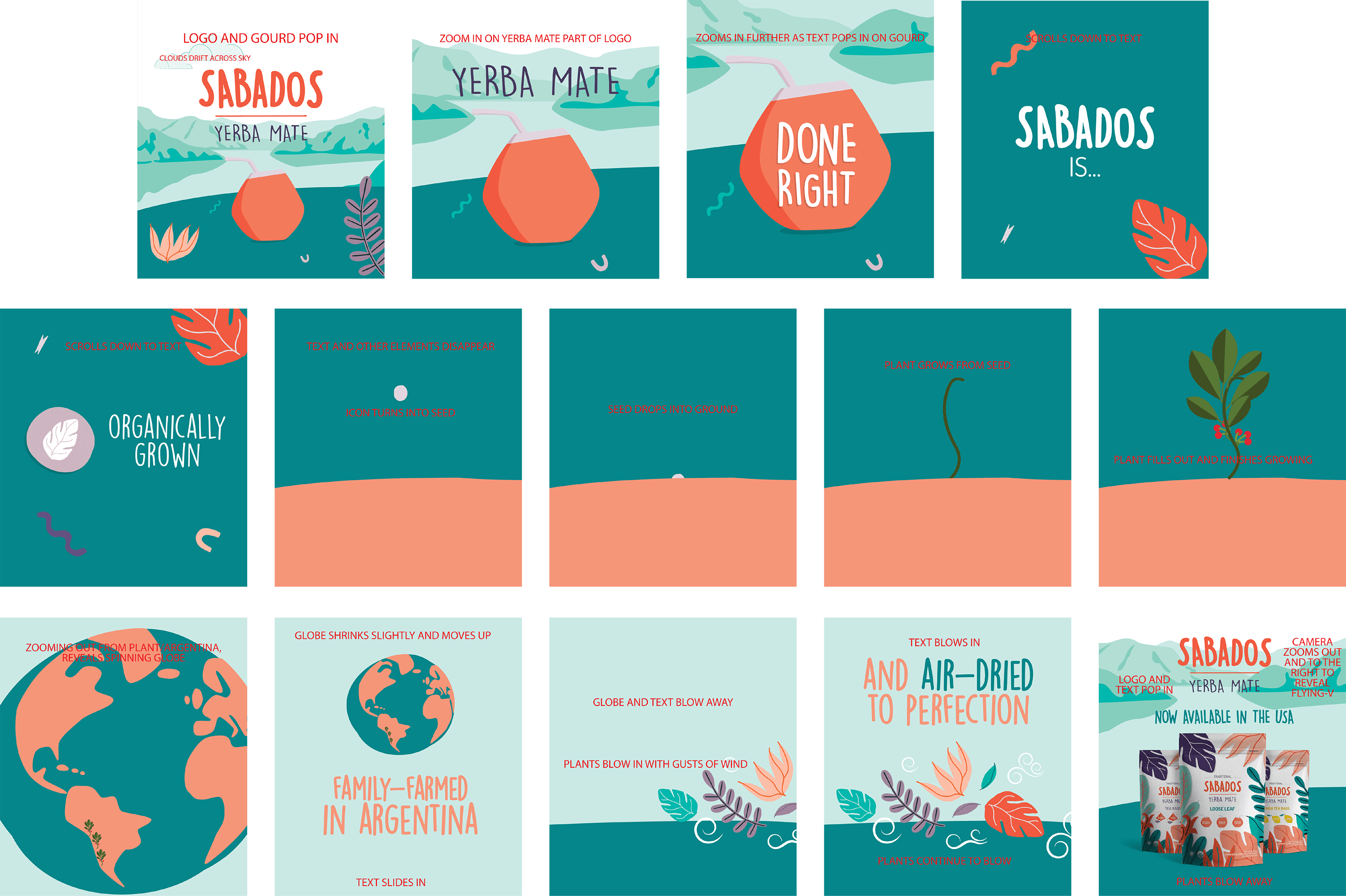 Simultaneously, our graphic designers set forward to create short, informative, and fun animations used for 30-second advertising promos, along with additional animations, still images, and product photography for ongoing social media curation. Animations featured lemons rolling down hills, trips around the world, colourful foliage, and of course, yerba mate. Still images ranged anywhere from funky quotes to chill 🕶 sunglasses. No matter what the content featured, it always immersed you into the world of SABADOS.Before the team set out to create any animations, they put storyboards together for each video so Ray and John could easily visualize what each individual video would look like, and to minimize any revision time in the future!
"Having [Rootree] handle our online presence was amazing. For one, we're setting up our business to create a portfolio of brands and we want to lean on amazing partners as much as we can, so that's part of why we were drawn to Rootree. The team has great experience in that space, so our minds were at ease knowing our online presence was in good hands, because that can be stressful."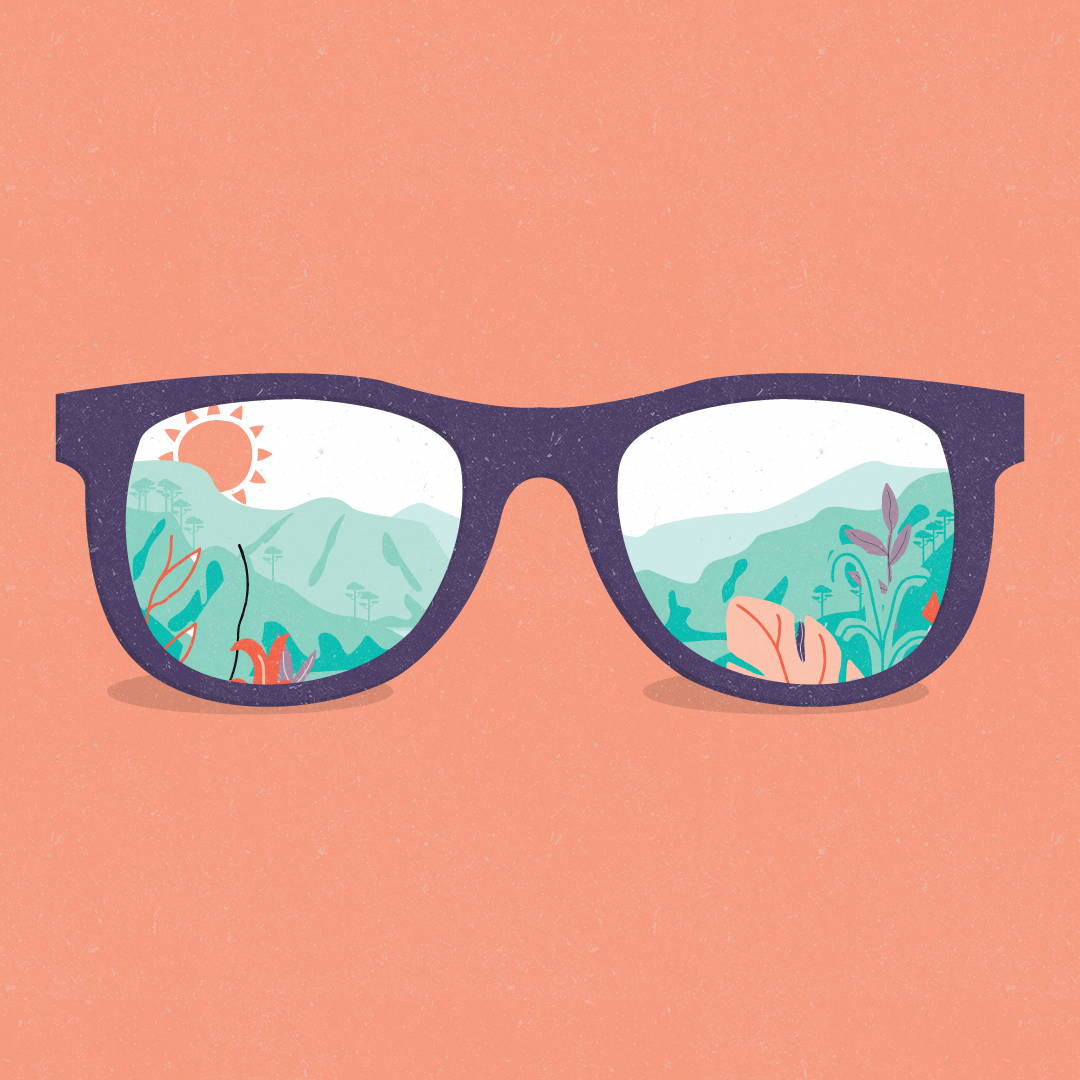 The next step taken was to create a social media strategy that implemented the graphic content and promoted both the SABADOS products and benefits of yerba mate collectively. A consistent schedule was developed, and a regular flow of posts was put in place. The copy, taking initiative from the brand voice that was previously established, was spunky and chill, laidback and lowkey, and always had a playful flair. Like the rest of the branding materials, the SABADOS social media platform always engaged followers in the good-vibes-only atmosphere that welcomed you to a place where you have no worries, other than when your next yerba mate is going to be enjoyed.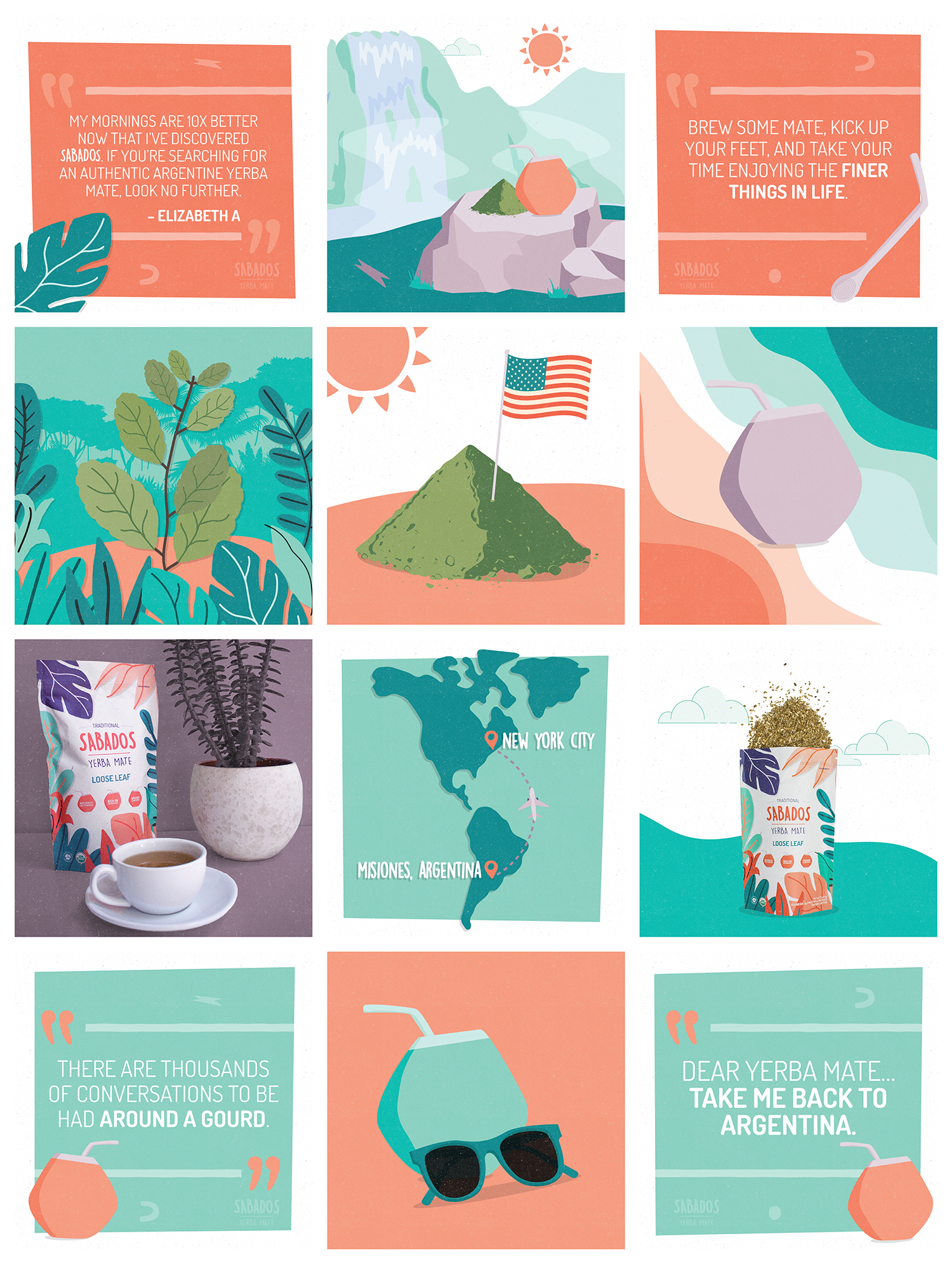 "We know that a lot of thought went into the social posts because we could see that all of the posts were planned essentially a month in advance. It was clear we weren't flying by the seat of our pants, and nothing was just thrown together last minute. Every post was intentional. Using your online scheduling programs for social media was an effective process for us to be able to distribute creative content that we're confident in. Even though we didn't personally create the content, we're still standing behind it. We could see the calendar, we could see exactly what the posts looked like, exactly what they said, and the exact time that they were scheduled to go out, so we felt like we still had control."
From a reliable website to captivating package design, SABADOS was given the tools to confidently launch their yerba mate product without needlessly worrying that they were forgetting something, and with the confidence that their brand identity was built on a solid foundation designed to grab consumers' attention.