It all starts with a storm.
Marie-Eve Blanchet, CEO of Storm Plant Food, wasn't always a gardener.
In fact, it wasn't until she moved into her own place with her very own garden to tend to that she discovered her green thumb. But once she got started, there was no turning back.
Marie-Eve is a curious soul; born in the USA, and raised in Canada and France. Now, she calls the Eastern Coast of Canada her home and runs Storm Plant Food with her father, Jeannot. Together, they've created something truly special: Seafeed.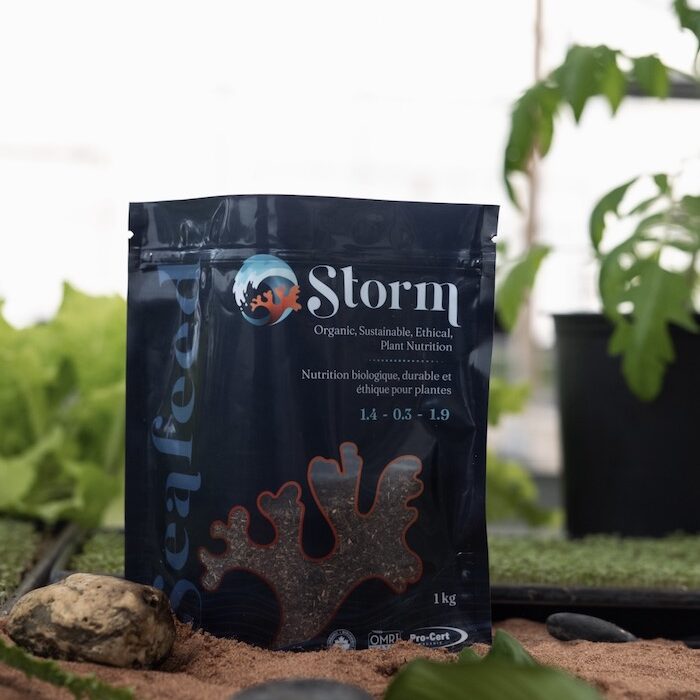 It's a 100% organic biostimulant made from seaweed that's been foraged from the beaches of PEI. It's a game changer for anyone looking to boost the growth and resilience of their plants. Whether you're an indoor or outdoor gardener, Seafeed works with the natural fertilizers you already use to help you grow brighter, healthier flowers and improve the yield and taste of your veggies.
Seafeed isn't just good for your garden – it's good for the planet too. By using a sustainable source like seaweed, Marie-Eve and Jeannot promote an eco-friendlier way of gardening.
How they started Storm Plant Food is a story that Marie-Eve tells best:
"In PEI, everyone knows you can change the world on a front porch. Late summer evenings are made for conversation, gazing at the sunset and watching the kids soak up the last moments of the day. And that's how Storm was born. The end.
Well, that's the short version anyway. The long version isn't quite that simple but has just as many porch talks. It was a bit more like a perfect storm, combining all the right conditions at the right time.
In 2021, my husband medically retired from the military giving me more free time, we moved to PEI right next to my father-in-law's seaweed business of transforming wet and slimy seaweed into a livestock feed supplement. Witnessing the process first-hand tickled my biologist brain and I incessantly peppered him with questions during our porch conversations until one evening, he leaned over and said 'You know what you should do, you should put it in little packages and sell it on the internet.' And that's how Storm began, one evening on the front porch; and after I managed to convince my father to take on yet another side project after his retirement from international investment banking."
Marie-Eve's vision is to share the garden secret that coastal farmers have been keeping for centuries! She's on a mission to bring the power of seaweed's minerals, micronutrients, and biostimulants to home gardeners everywhere.
The best part about their process is that they're not taking from nature, they're using what nature brings to their doorstep. The Storm team harvests whatever shows up on the shore to create Storm's Seafeed.
Unlike most seaweed products on the market, Storm's Seafeed is a unique combination of red and brown seaweed. That means no two batches will be exactly the same.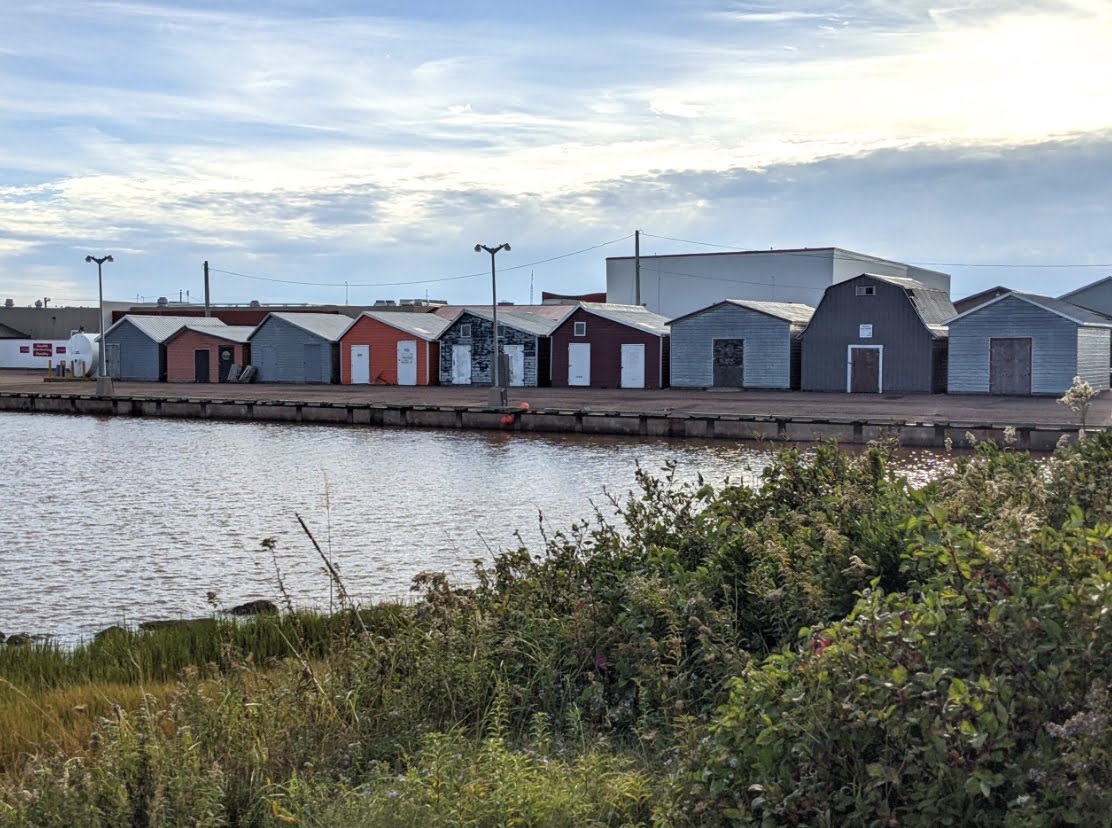 All of their seafeed is sundried, which means it requires minimal energy to produce.
Their product can replace chemical fertilizers that are on the market and promotes plant life.
… and their packaging was made in a plant powered by green energy.
As a mom of two, Marie-Eve loves to bring her kids along to the garden to teach them about nature. She knows that having your own space to work is key to success, but she also believes in passing down knowledge and passion for the environment to the next generation.
Picture this: the sun is shining, the waves are crashing, and a group of young people are harvesting seaweed from the shore with big smiles on their faces. This isn't just a dream – it's a vision that Marie-Eve is working hard to make a reality.
Traditionally, seaweed harvesting has been a task passed down from older generations. But Marie-Eve knows that the future of our oceans and our planet relies on young people getting involved in sustainable practices like seaweed harvesting.
From educational programs in schools to fun community events, Marie-Eve is dedicated to making seaweed harvesting a fun and accessible activity for everyone.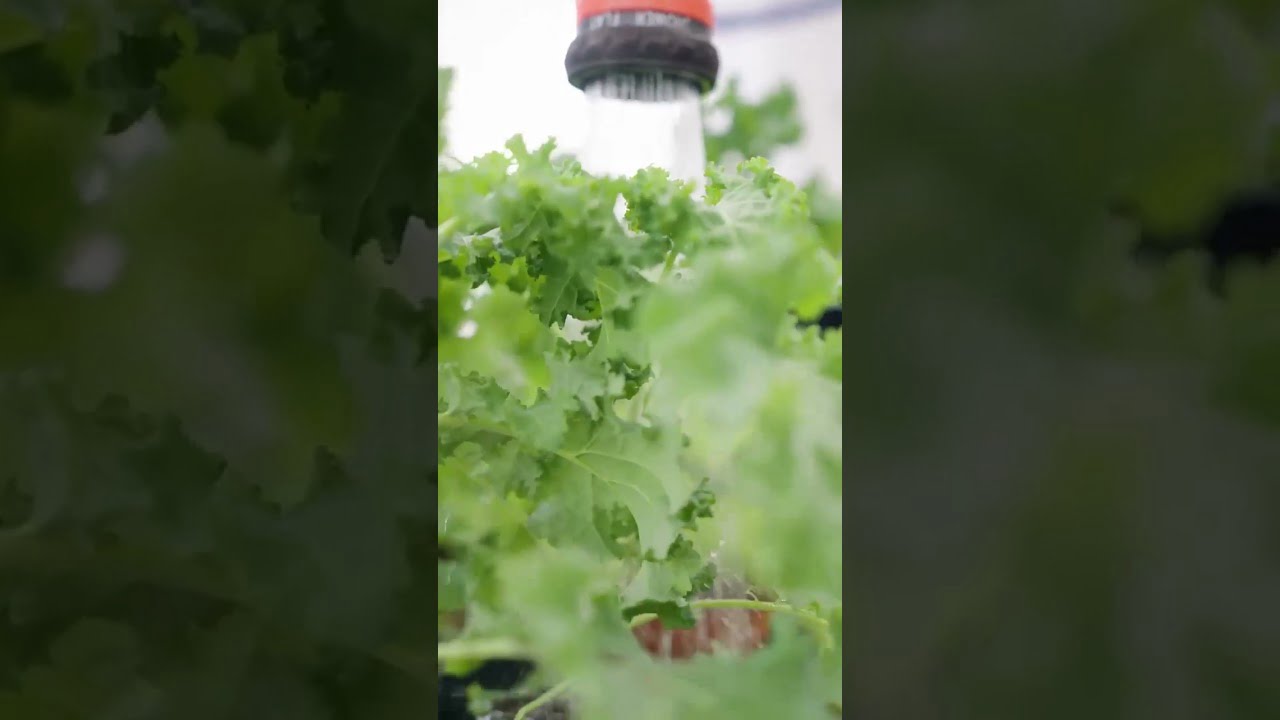 Marie-Eve described working with Rootree as a person-to-person experience.
"When we were designing the logo and packaging, that was a very personal thing for me, it had to reflect the brand. It's a family endeavour."
Our Creative Services agency was able to bring Storm's brand to life while designing her logo, her packaging, and her website.
In November 2022, Marie-Eve applied for our RT | mini-FOUNDATION Award and won a complete product photo and video shoot.
Storm Plant Food is revolutionizing gardening with their 100% organic biostimulant, Seafeed, made from sustainably foraged seaweed. Their commitment to eco-friendly practices and dedication to sharing the coastal farmers' garden secret, Storm is a true inspiration to the small business community and a driving force behind the future of sustainable gardening.
With their partnership with Rootree and their inspiring vision, Storm is poised to make a positive impact on both gardens and the planet.