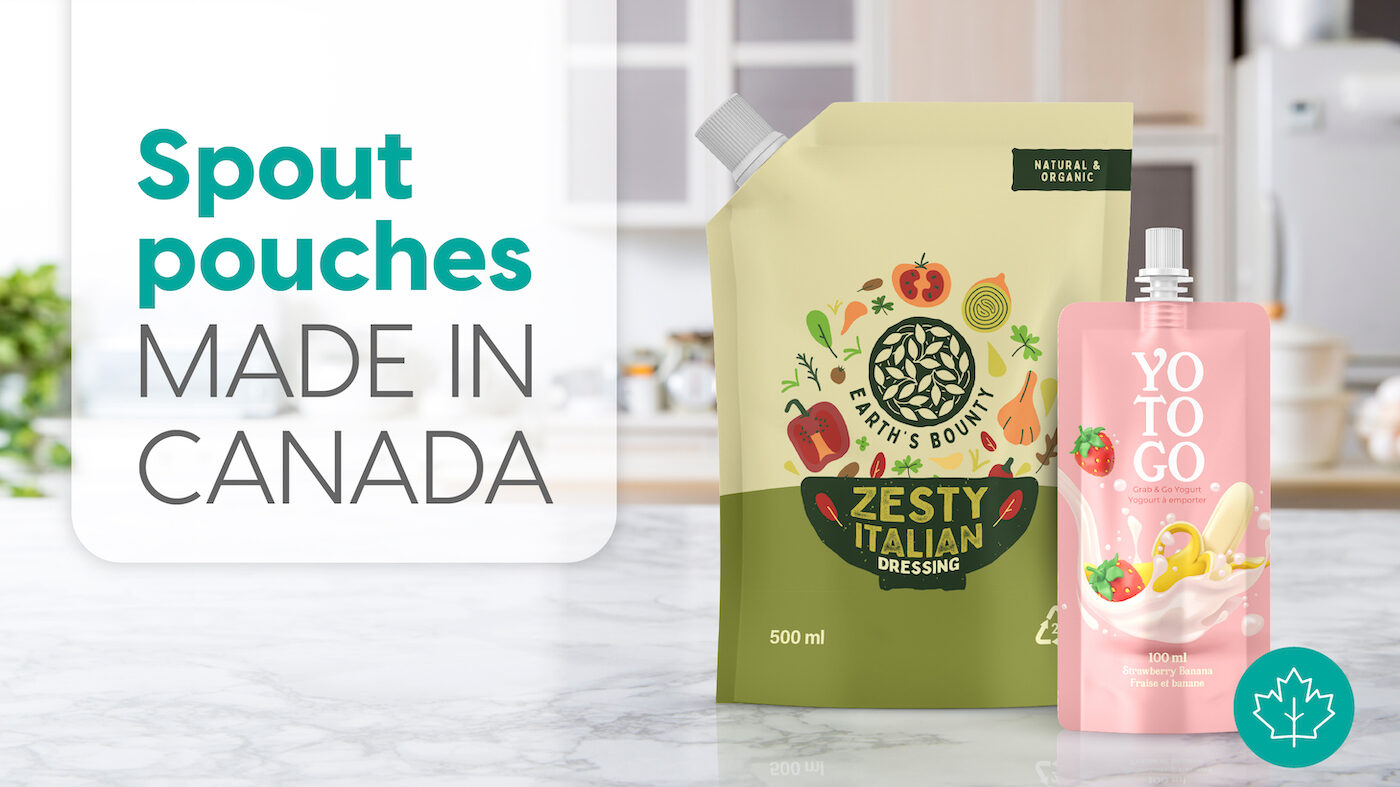 Introducing the latest revolution in liquid packaging – spout pouches! We're happy to announce that we now offer pouches with spouts as a custom option for liquid packaging. These pouches are the perfect solution for a wide variety of liquids, from condiments to baby food to cleaning supplies, and more.
No more struggling to pour ketchup out of a glass bottle or squeeze the last bit of shampoo out of a rigid plastic container; it's all easy squeezy from here.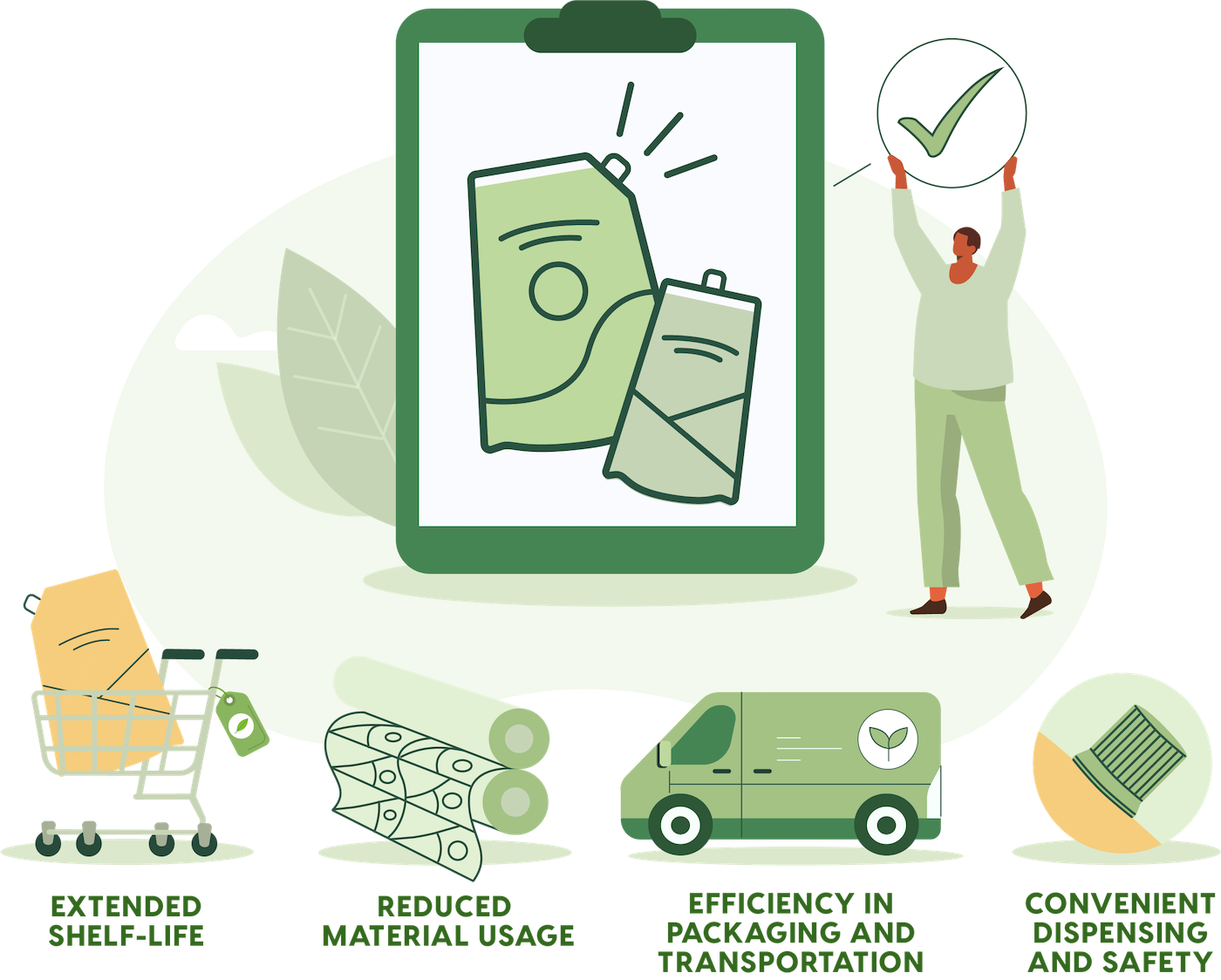 Imagine a typical plastic bottle of salad dressing next to a spouted pouch – here are a few reasons why spout pouches are the latest and greatest in liquid packaging:
Efficiency in packaging and transportation: Spout pouches take up less space than rigid containers and are lightweight, making them easier to package and transport. This translates to lower shipping costs and a lower environmental impact.
Reduced material usage: Spout pouches use 80% less material than rigid containers, resulting in lower manufacturing costs and less waste.
Convenient dispensing: Spout pouches are equipped with a top or corner spout that allows easy dispensing and reduces the risk of spills or leaks. This is especially important for liquids that need to be dispensed in small quantities, such as sauces, condiments, or personal care products.
Extended shelf-life: Our spout pouches can be made with barrier films that provide protection against moisture, light, and oxygen, which helps to extend the shelf-life of the contents.
Safety: They are equipped with tamper-evident screw caps.
Spout pouches are a great choice for your liquid products. They're convenient, eco-friendly, and offer excellent product protection. Spout pouches are perfect for:




Energy drinks and concentrates




Yogurt and other dairy products



Shampoo, conditioner, body wash



Dry products like sugar and salt
Pour smarter, not harder.