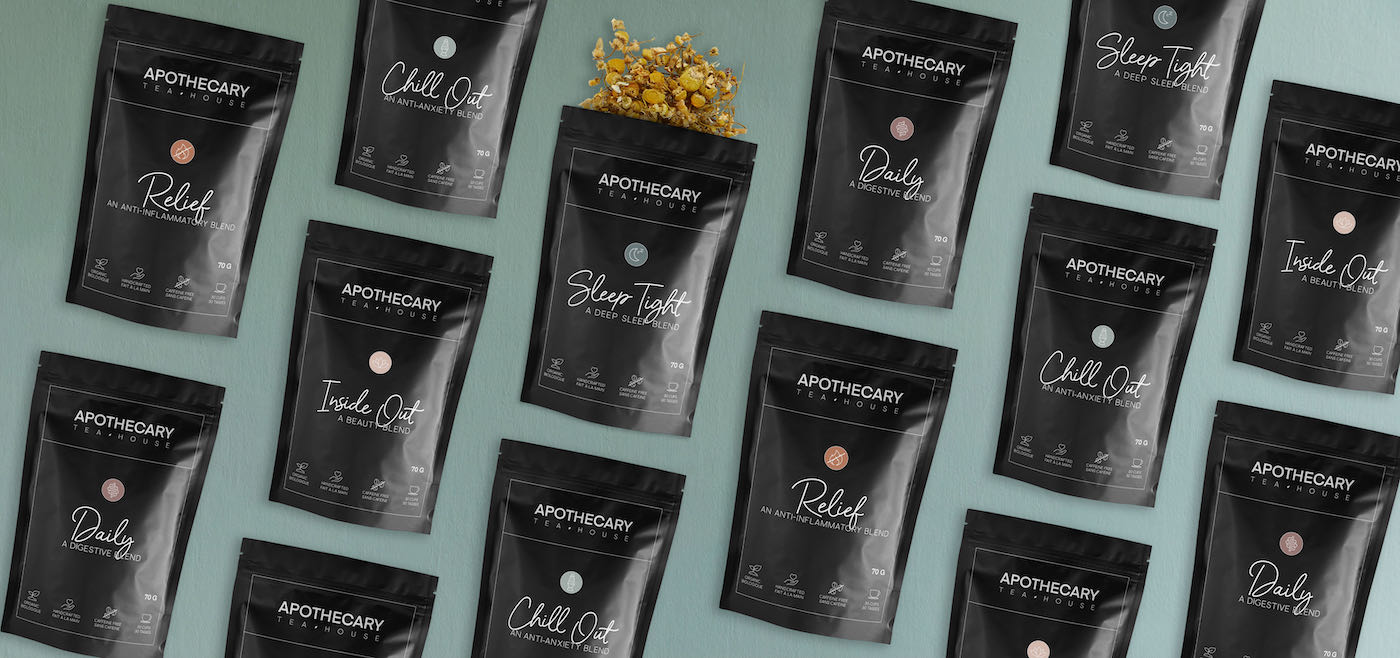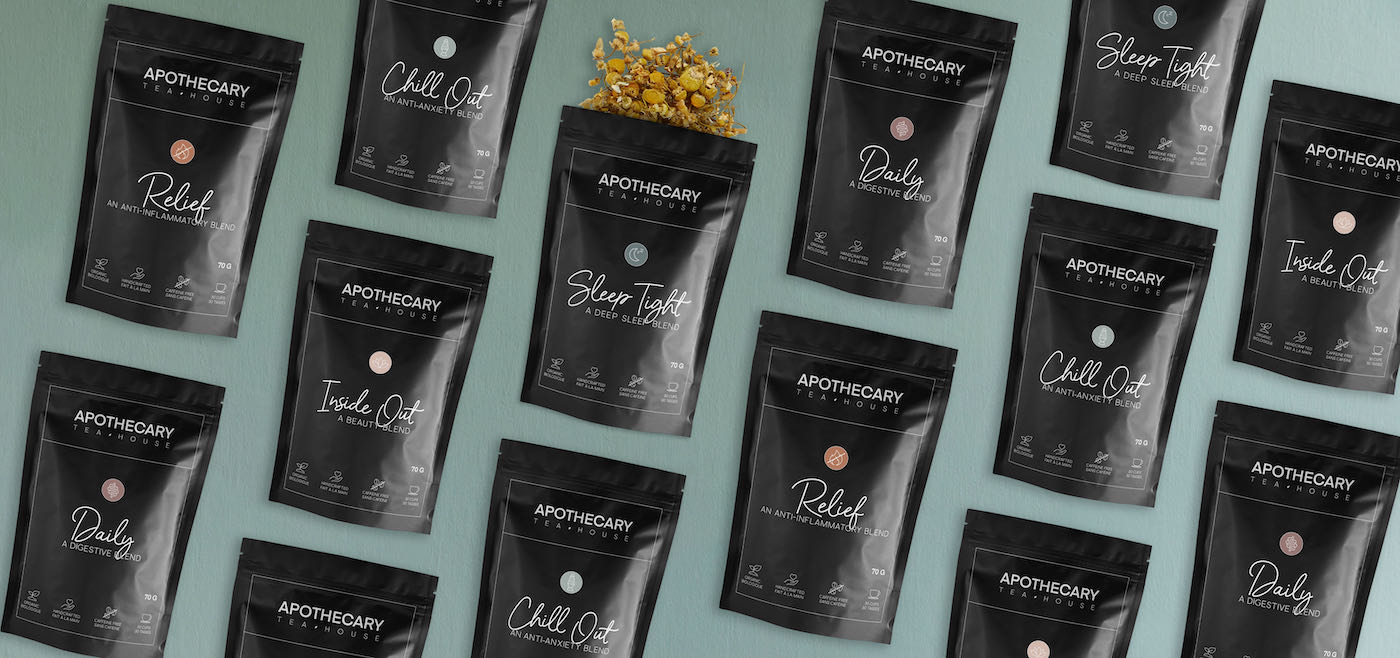 Apothecary Tea House
is a tea maker based in Alberta specializing in organic herbal tea blends. The business aims to promote health and wellness in its customers' daily lives. Apothecary Tea House came to Rootree for packaging design. The tea company's founder had ideas for what she wanted her packaging to look like — she just needed to make it a reali-tea. A Beauty Treatment package was the perfect fit. Let's take a sip of this elegant creative project.
Using the client's ideas and desired colour palette, Rootree's Creative Services team created icons to convey all the important information, while minimizing the text. Each blend's pouch also received its own icon with a pop of colour, to illustrate the purpose of each tea. The blend name is a focal point on the pouches, with a large script font. The finished product is an elegant charcoal pouch with pops of clean white text. Each highlights key information, and differentiates between SKUs with unique colours and main icons.