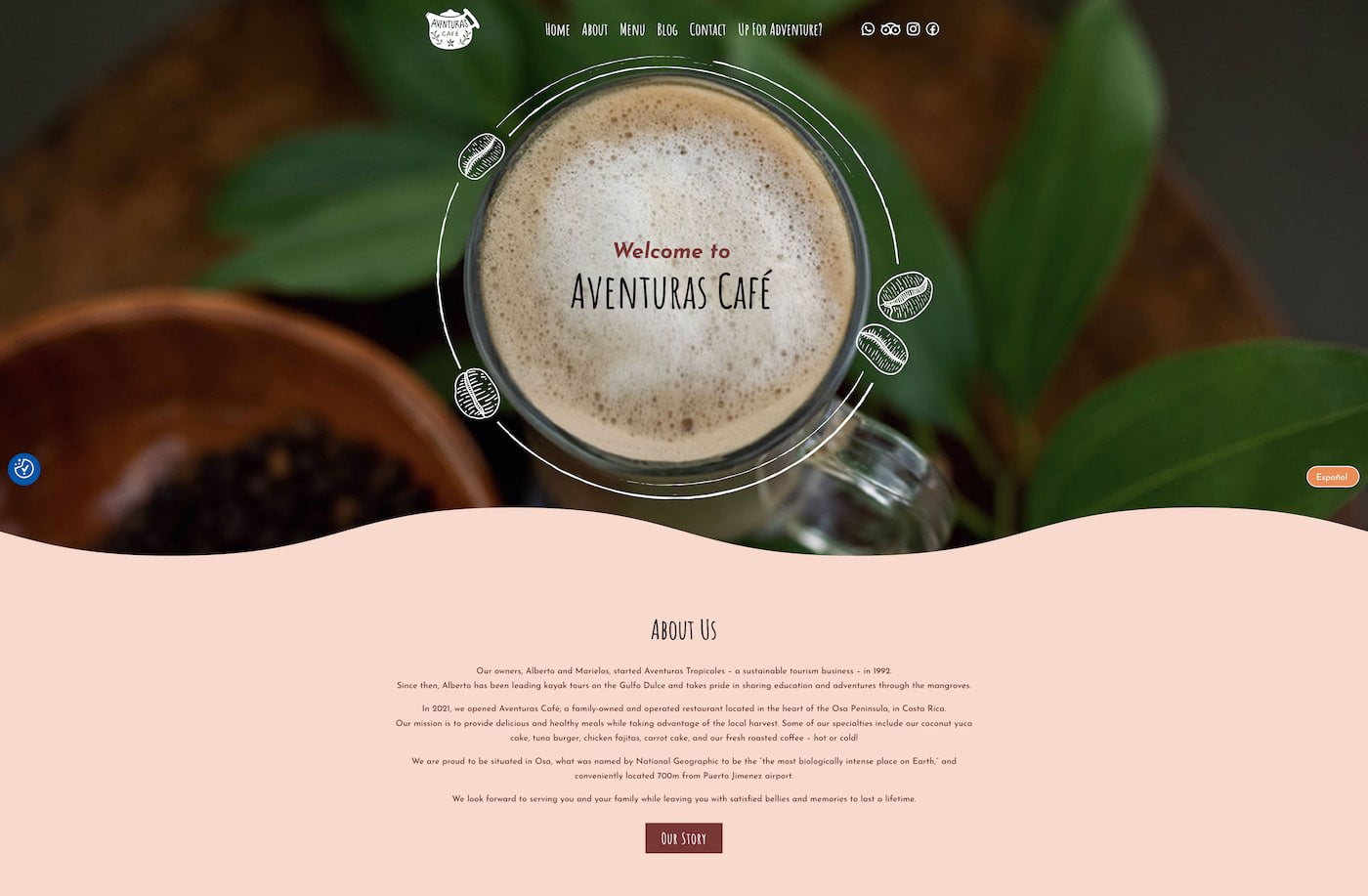 Aventuras Café
, a family-owned and operated restaurant, was founded in 2021 when Aventuras wanted to expand their sustainable tourism business. They had started Aventuras Tropicales in 1992, leading kayak tours on the Gulfo Dulce in Costa Rica where they are based, but also wanted to also provide delicious and healthy meals to tourists, travelers, and locals alike. With such a lush landscape surrounding them, they took advantage of the local harvest and came up with a variety of delectable specialties including coconut yuca cake, tuna burgers, and specialty coffee.
They love where they live and love sharing their passion for Osa with others even more. The region was called "the most biologically intense place on earth" by National Geographic and their beachy café is located only 700 meters from the Puerto Jimenez airport.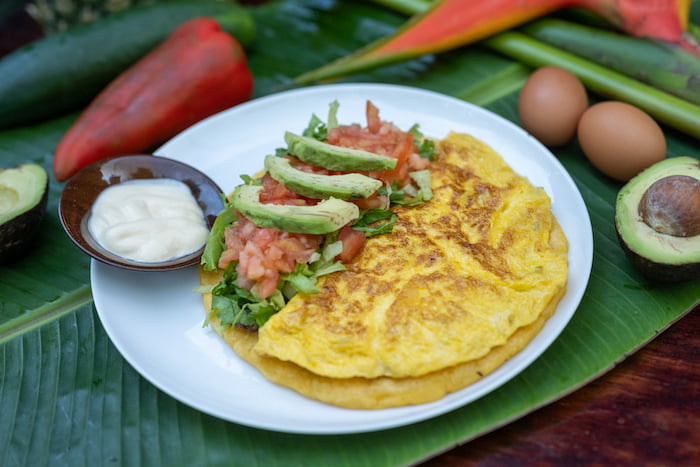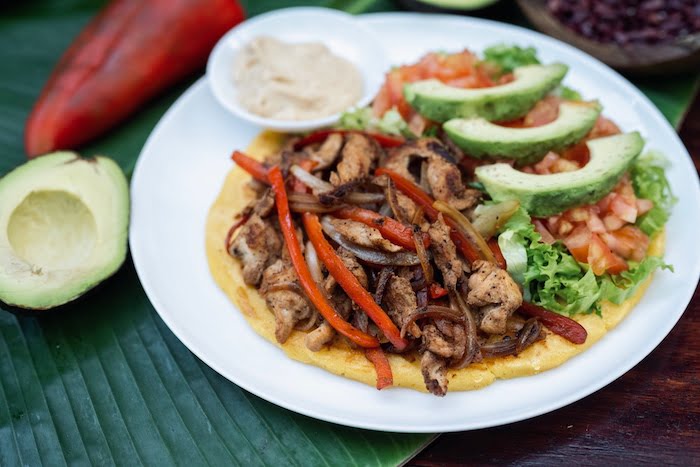 We had the opportunity to design a bilingual website for Aventuras to bring their business to life in a digital format. We were able to play with their earthy tones, their eclectic logo, and their menu content to create a strong site.
We prioritized making the website's menu both easy to navigate and update, and the overall visual appearance is as refreshing as the drinks they serve to give users a taste of Costa Rica. With usability and performance in mind, we paid significant attention to making sure the website functioned on mobile as well as desktop computers. If you're travelling without your laptop, you need an easy mobile site to help you find what you need. We loved working with Laura from Aventuras on this project. Pura Vida!