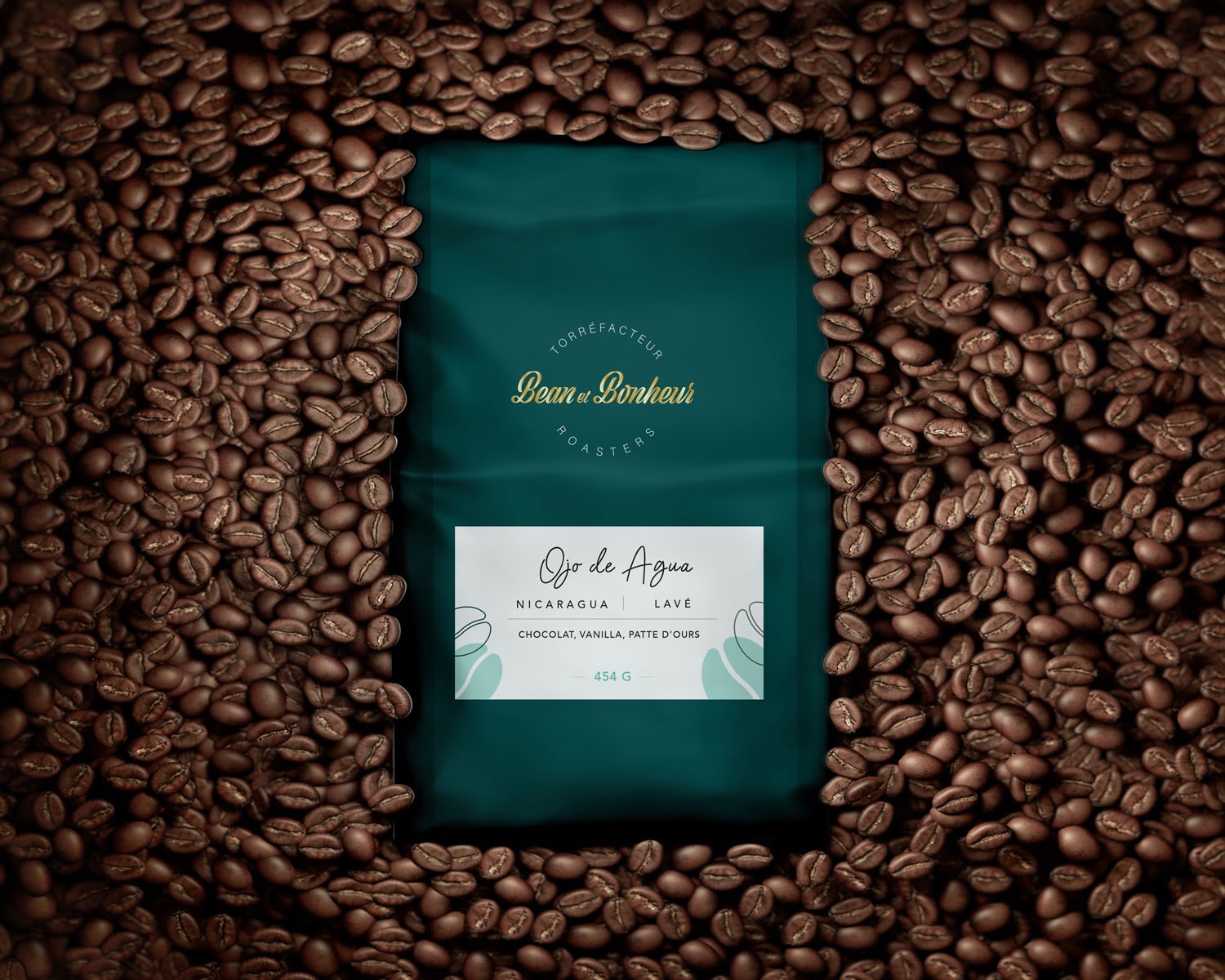 Located in Quebec,
Bean et Bonheur Artisan Roaster
is a family-owned coffee company focused on supplying beans to consumers, independent coffee shops, restaurants, and retailers. Bean et Bonheur was born from the founder's life experiences. They found themselves brainstorming various projects, particularly surrounding the creation of a cup of coffee and how it finds its way from tree to cup. As a business, their core values are traceability, integrity, and respect for the environment. They see their coffee as a way to share their story and put emphasis on all the hard work that their suppliers put into growing coffee beans.
Bean et Bonheur has a very artisanal feel but they wanted to go in a different direction with their packaging. They came to us for a Best of Both Worlds package and asked for a more energetic, high-end feeling to be associated with these coffee bags. Johannie & Steve requested that the undertones of the coffee be conveyed in a colourful way. As a result, the Rootree creative team worked to use the surface area of the pouch and the side gussets as a creative solution to showcase this range of undertones with colourful steam coming out of the cup.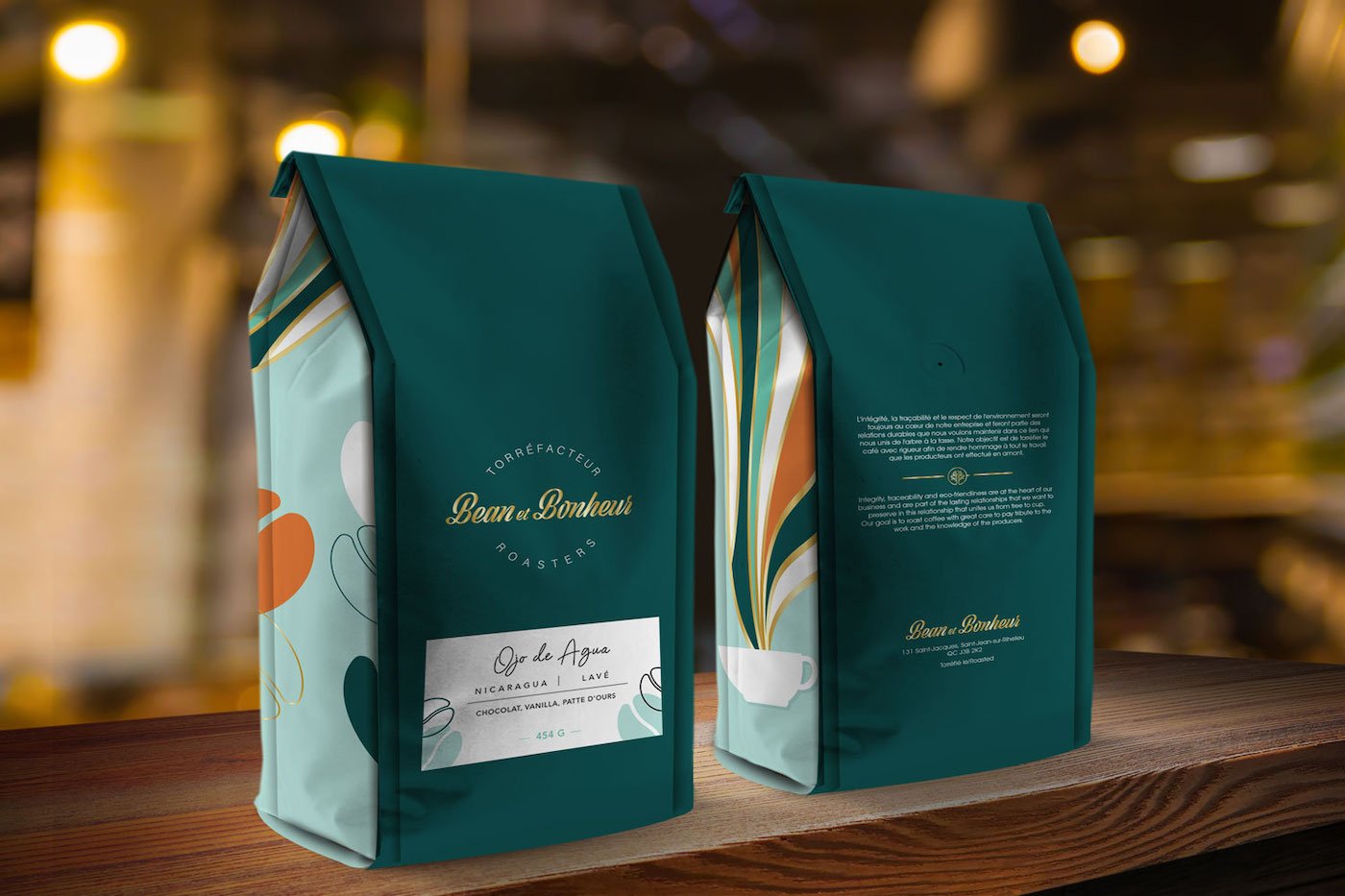 The designed pouch has an empty space for the roaster to apply different labels to describe each coffee. Bean et Bonheur (which means happiness in French), was a real pleasure to work with. We cannot wait to work with them again in the future.