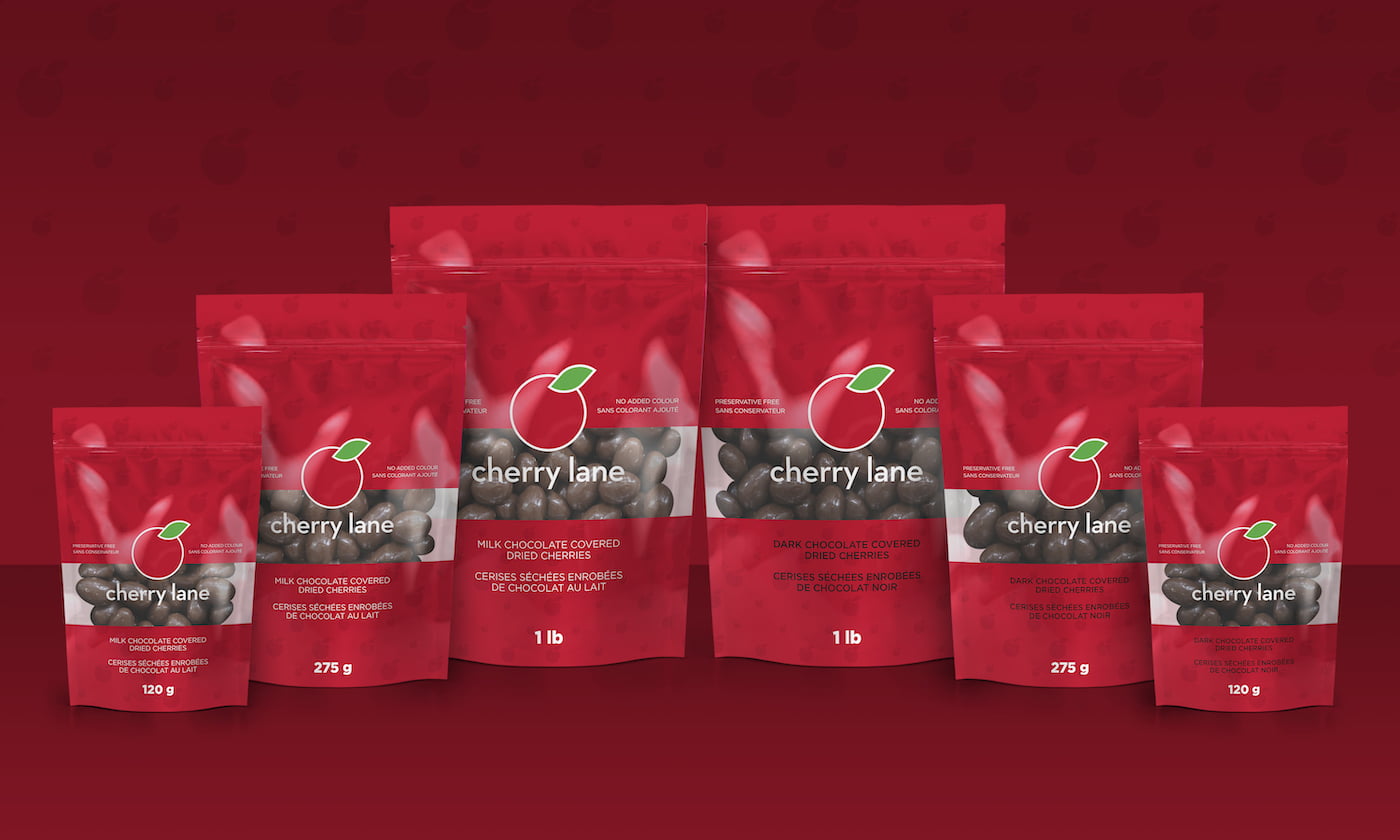 Cherry Lane
is a family owned and operated farm run by a mother-daughter duo. Jen and Michelle grow various fruit trees on their 400-acre farm that's been in operation since 1907. The farm grows a specific variety of tart cherries, known as the Montmorency, which is known for its high antioxidants and other health benefits.
With their super-powered cherries, they wanted to launch their flagship Concentrated Tart Cherry Juice which is marketed towards athletes recovering from sports injuries, and those dealing with other health issues such as arthritis or gout. They came out their Sweetened Dried Tart Cherries and their Chocolate Covered Dried Cherries (in both Milk and Dark Chocolate) to satisfy their customers with more of a sweet tooth. At present, you can find their products on their website, at Sobey's and Foodland, local Niagara grocers, and their retail shop on their farm in Niagara.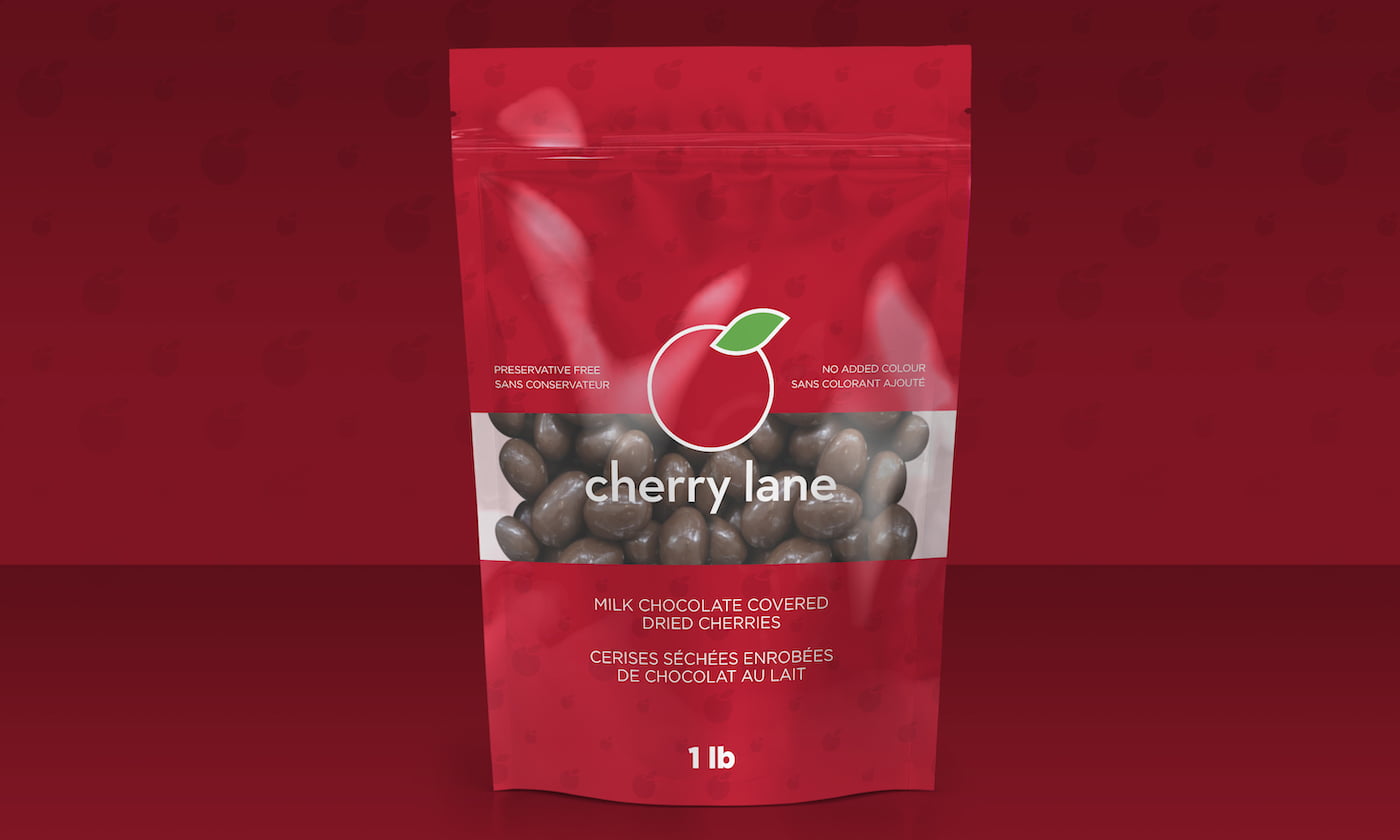 We worked with Cherry Lane on our Best of Both Worlds package when they came to us wanting a more premium-looking pouch to match the high quality of their Chocolate Covered Dried Cherries. Their branding consisted of their logo and two brand colours; they wanted this logo to be featured prominently on their pouch to maintain strong brand consistency with their other marketing materials and products.
After we came up with a few options, the Cherry Lane team chose a design that would feature their logo, front and center, with an overlapping clear window so that customers could view the product. The cherry icon from the logo was used to create a subtle background pattern. The final product is an eye-catching, bold and elevated pouch that is in alignment with their Concentrated Cherry Juice products. We should add that their cherries are a favored afternoon snack in our office!