It's time to add some spice to your life with Club Pantry. Taking it back a few years to 2020, Club Pantry was born. In its early days, Club Pantry sold quality salts, peppercorns, and Christmas spices. Two years later, Club Pantry has expanded to 11 retailers selling a wide variety of its products, targeting butchers and independent grocers.
As their product line began to expand rapidly, Club Pantry launched various products that needed to be kept fresh in resealable pouches, including dehydrated citrus wheels, cinnamon & nutmeg, and two drink kits, mulled and hot toddy.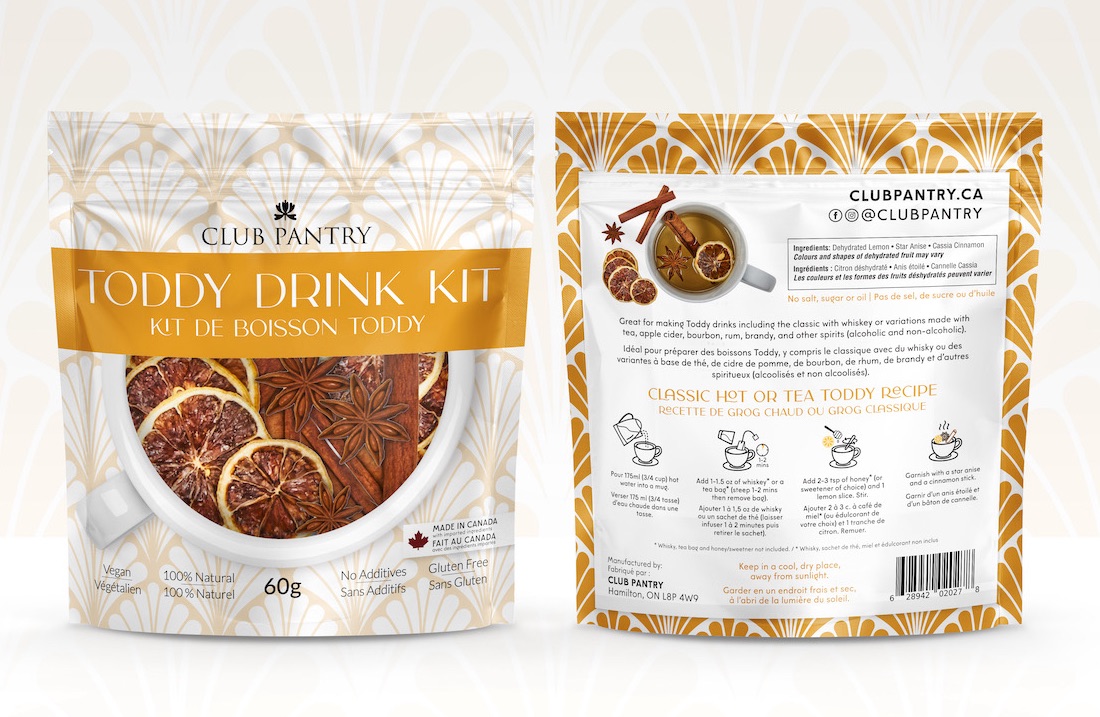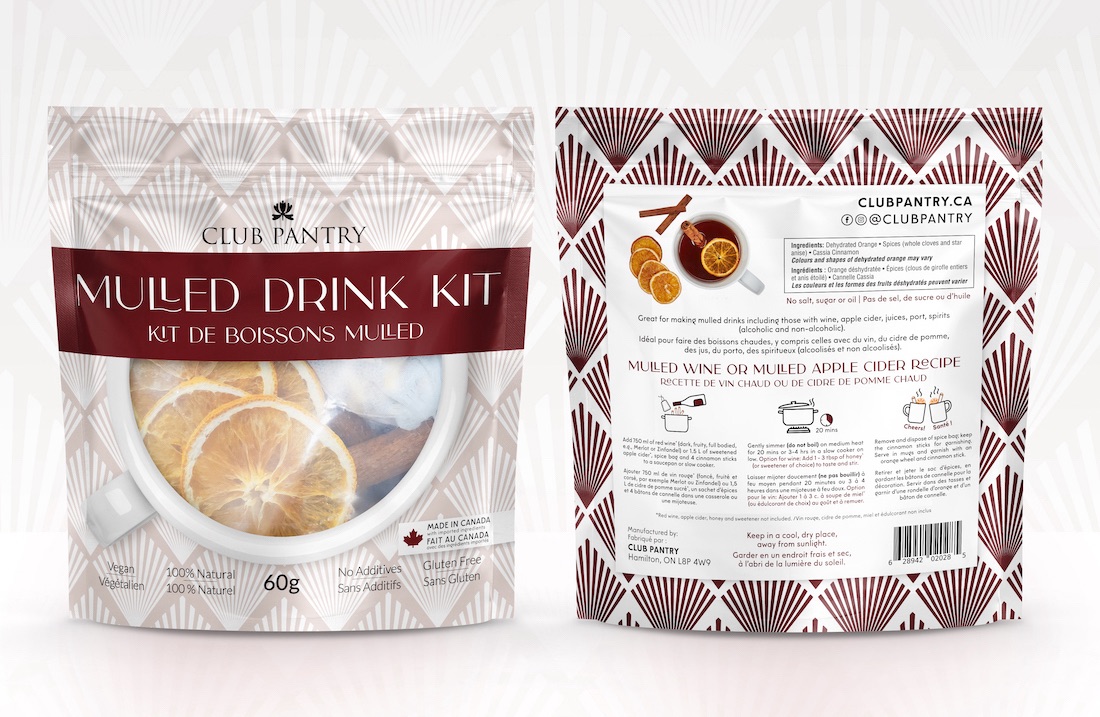 Jeff at Club Pantry had been packing his product in kraft pouches with clear fronts to showcase the carefully packed citrus wheels and whole spices. As the business grew, he knew it was time to upgrade. He wanted to keep a large window and was interested in something unique and wanted the packaging to look premium. With the Tailored to You package, our team got to work exploring different creative window options! At the time, Jeff was busy opening a store at the Hamilton Farmers Market; the design he chose was inspired by Downtown Hamilton's classic Art Deco architecture and the spirit of the product itself – cocktail garnishes. These classy pouches are sure to impress any cocktail aficionado (even the teetotalers).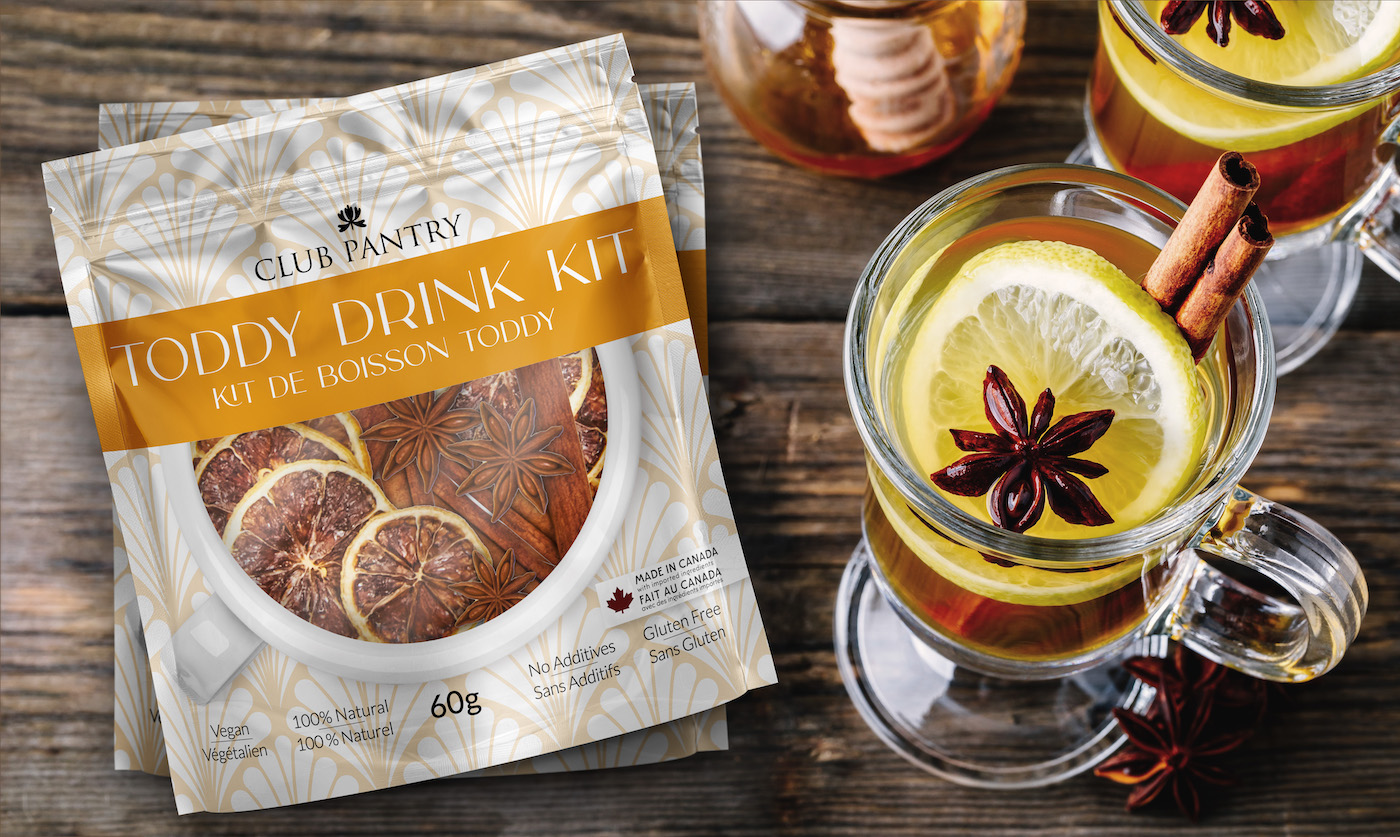 Jeff didn't stop there! In addition to pouch manufacturing and creative services, he used our co-packing services for his products. From start to finish we couldn't be happier to have been with Jeff every step of the way!