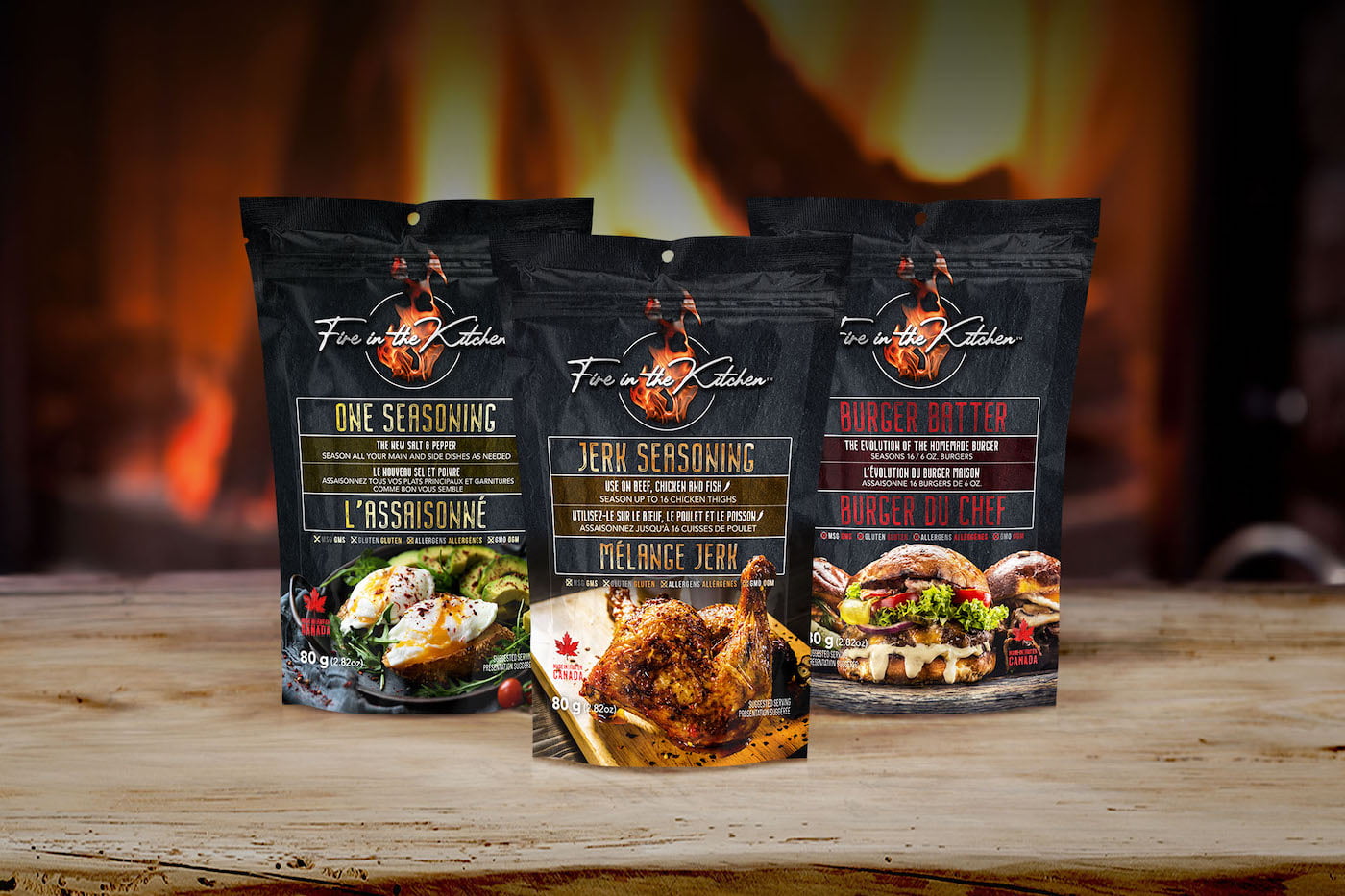 Fire in the Kitchen
was established in 2009 when founder, Christian Horner, decided to use his gourmet food catering background to create some of the most unique and versatile spice blends around. Found in retailers across Canada, each different spice blend is carefully crafted and tested using only the freshest of ingredients. These products are free of MSG and gluten with no fillers or preservatives. Ironically, with his background as a firefighter, Christian always says "You're not really cooking unless there's a Fire in the Kitchen".
The Rootree creative team worked with Fire in the Kitchen on a Superior Package to give Christian a full re-branding and packaging experience. We worked on defining their new branding, complete with a brand voice, fonts, and a branded colour palette. Since the business already had brand recognition in various superstores, markets, and butchers, we needed to make a new logo that was reminiscent of the original but with a more modern approach. The logo we moved forward with was a bold and unique option with flames around the text and a metallic appearance. It was exactly what they wanted to stand out on the shelf!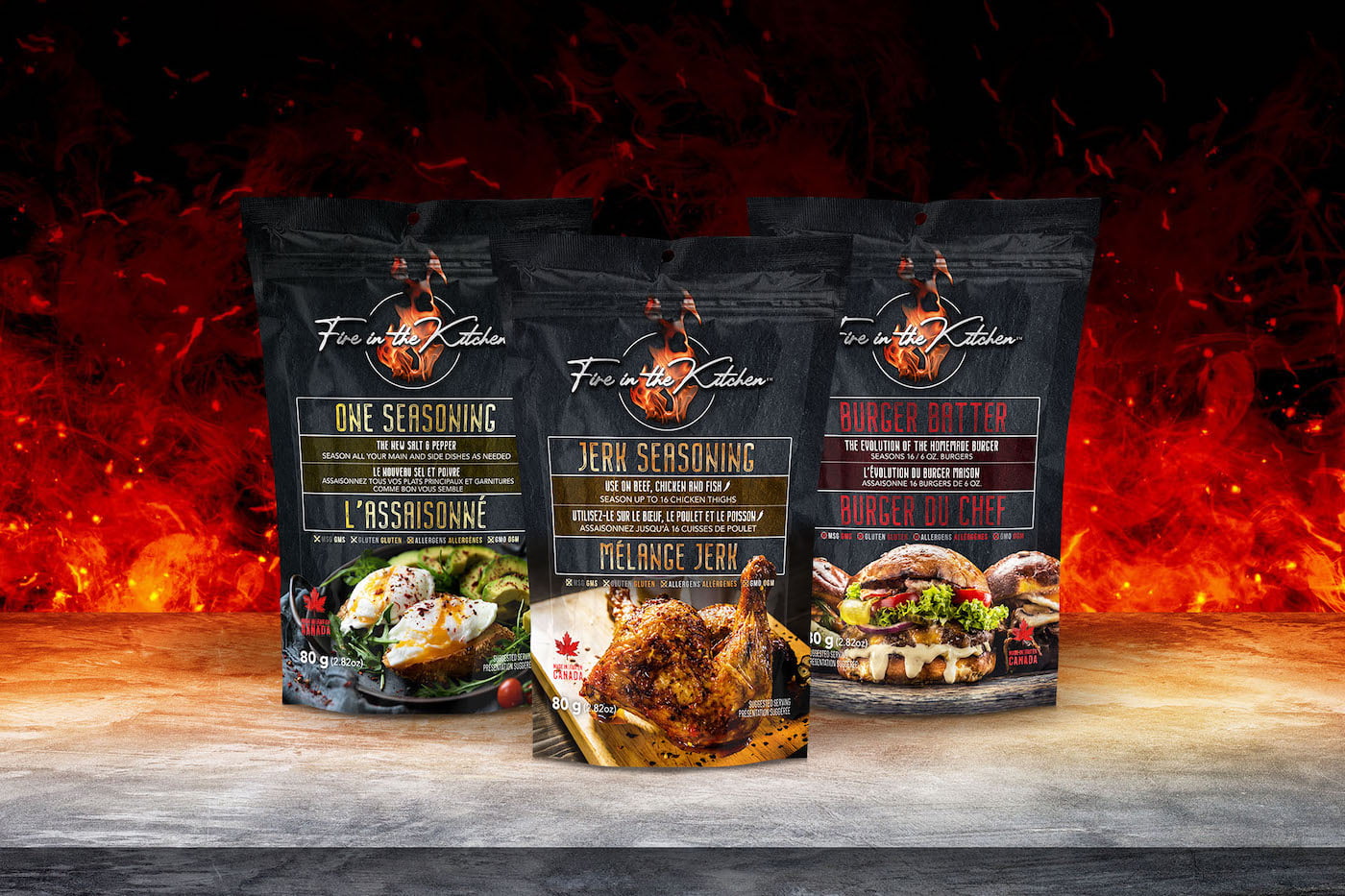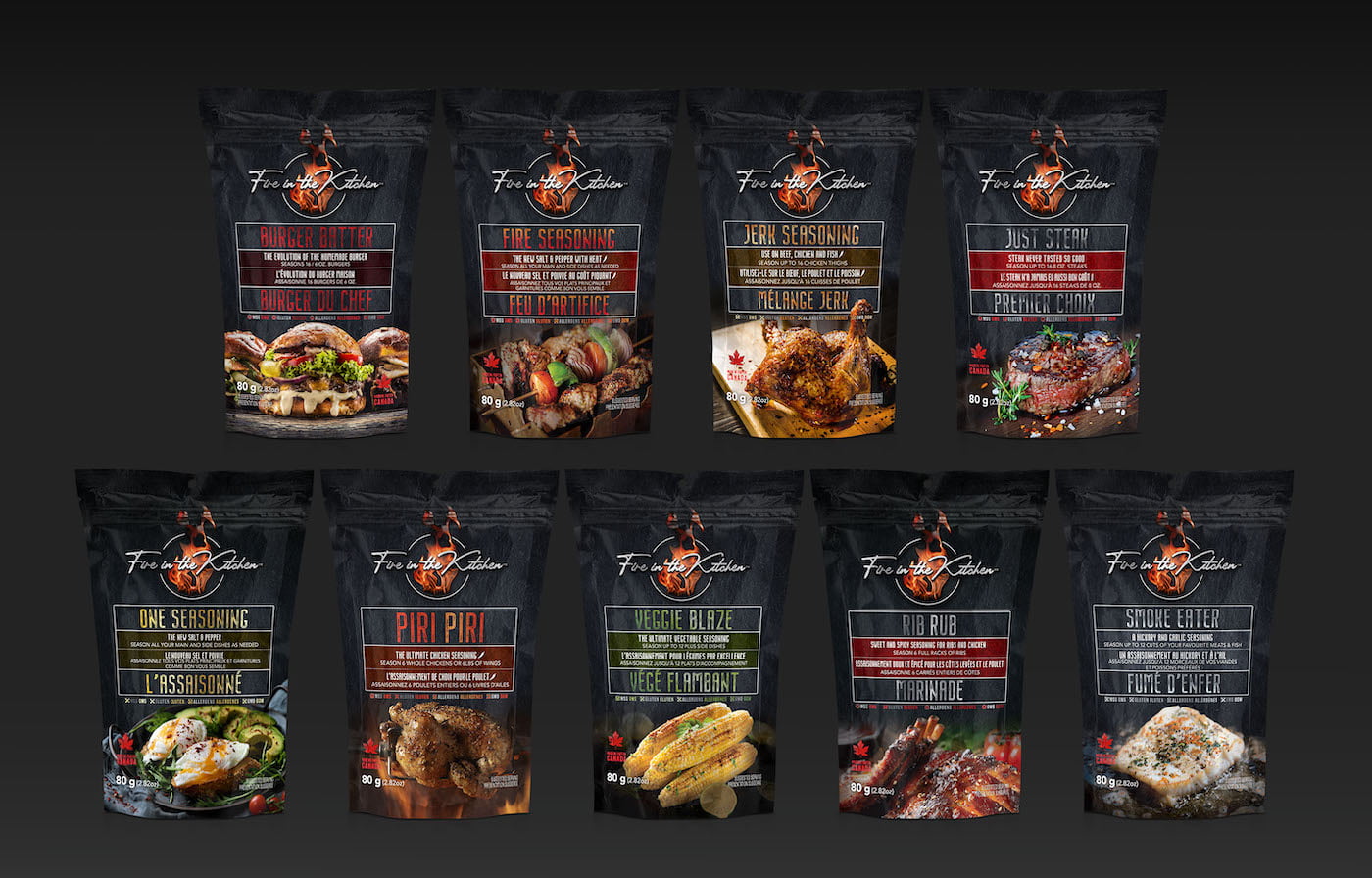 Once Fire in the Kitchen and the Rootree team were happy with the branding, we moved on to packaging. They came to us with an existing packaging design –but with all new branding, we needed the new packaging to match. Our designers went to work on several unique options and ended up combining an eye-catching front and back design to create the perfect package. The resulting pouch was a photography-based design with a bold, dark slate backdrop and metallic effects. With that main design as a template, we worked on 12 SKU's total of different spice flavours. Christian has been a long time partner, client, and friend of ours, we wish him huge success and are honoured to be part of his business journey.