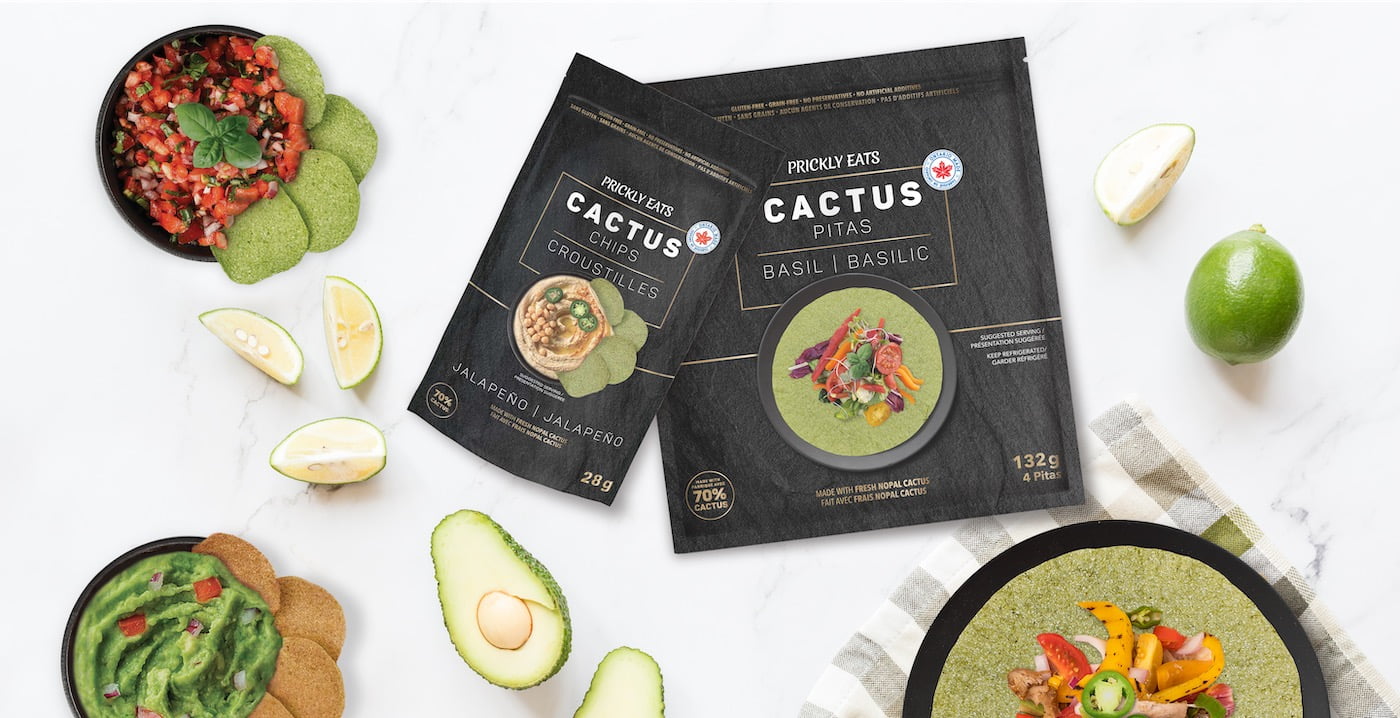 Healthy Prickly Concepts Inc.
was on a health-inspired mission when creating their brand. When noticing a rise in food intolerance and sensitivities amongst their friends and clients, they wanted to take action and create a food product that would cater to their needs.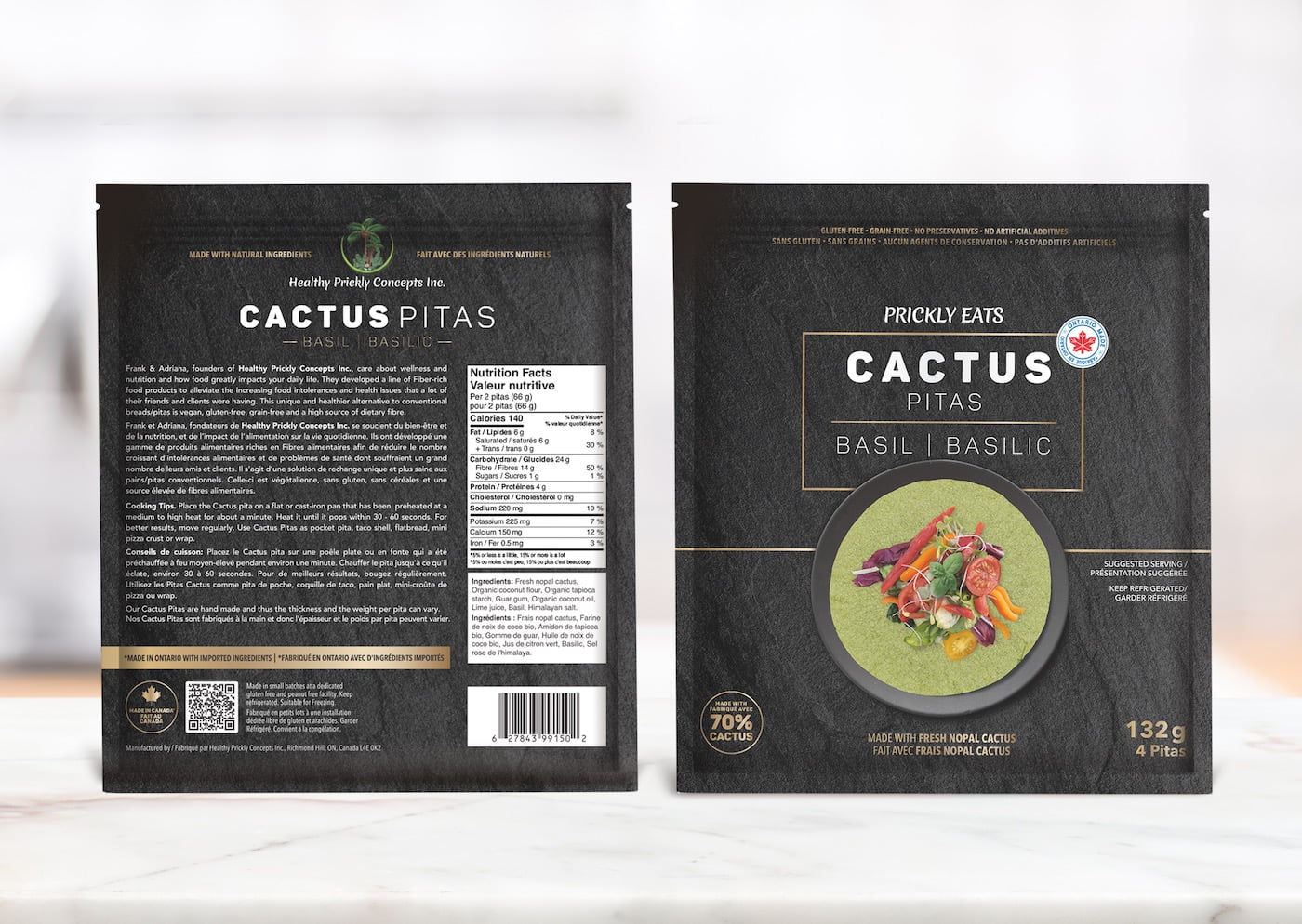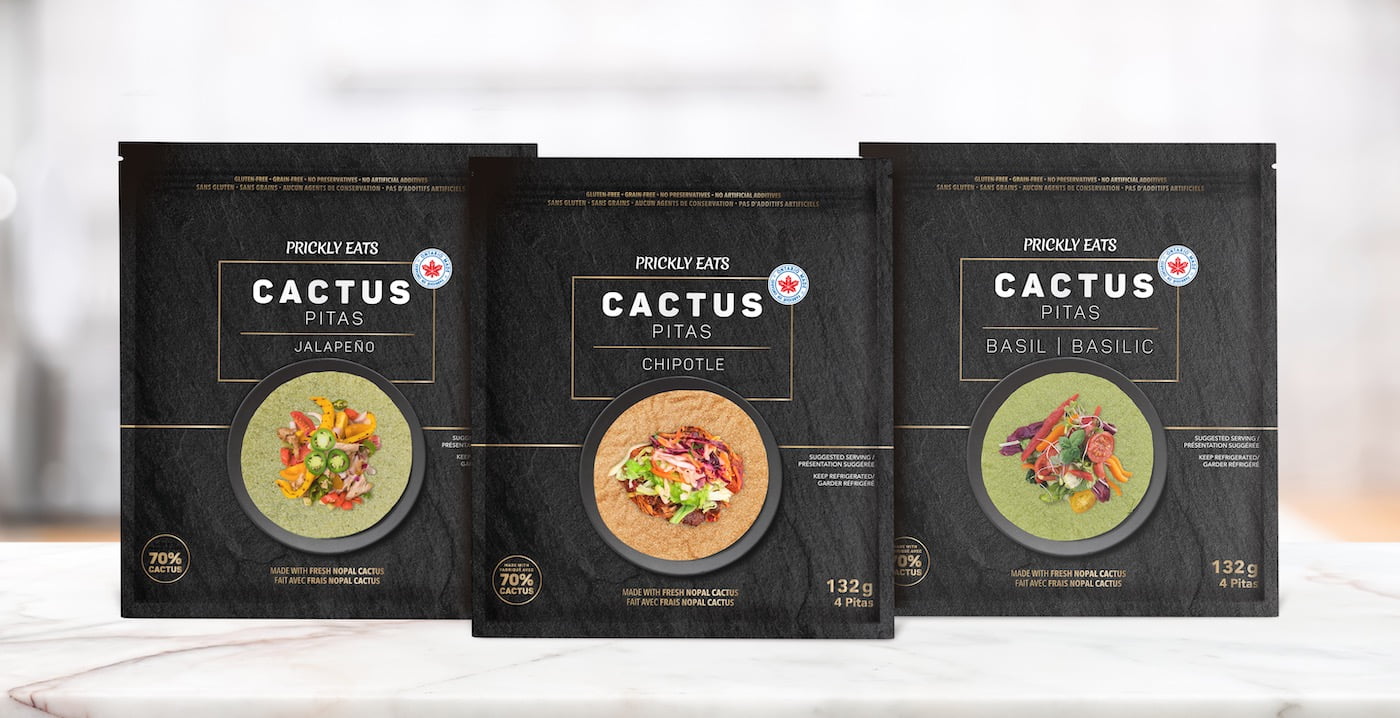 Frank and Adriana are passionate individuals who are mindful of how food impacts general wellness and nutrition. With this in mind, and their combined expertise, they created vegan, gluten-free, high fibre, low carbohydrate, and peanut-free products. Despite its reputation as a prickly desert plant, cactus – their main ingredient – is also known for its numerous health benefits.
We collaborated with them on a "Best of Both Worlds" package that would give them the packaging design they needed. They started out with clear packaging and a label and wanted us to help them make the jump to custom packaging. As is our goal with all our designs, we set our sights on making Cactus Chips and Pitas stand out on the shelf from alternatives. With a little design magic, these pouches were far from prickly.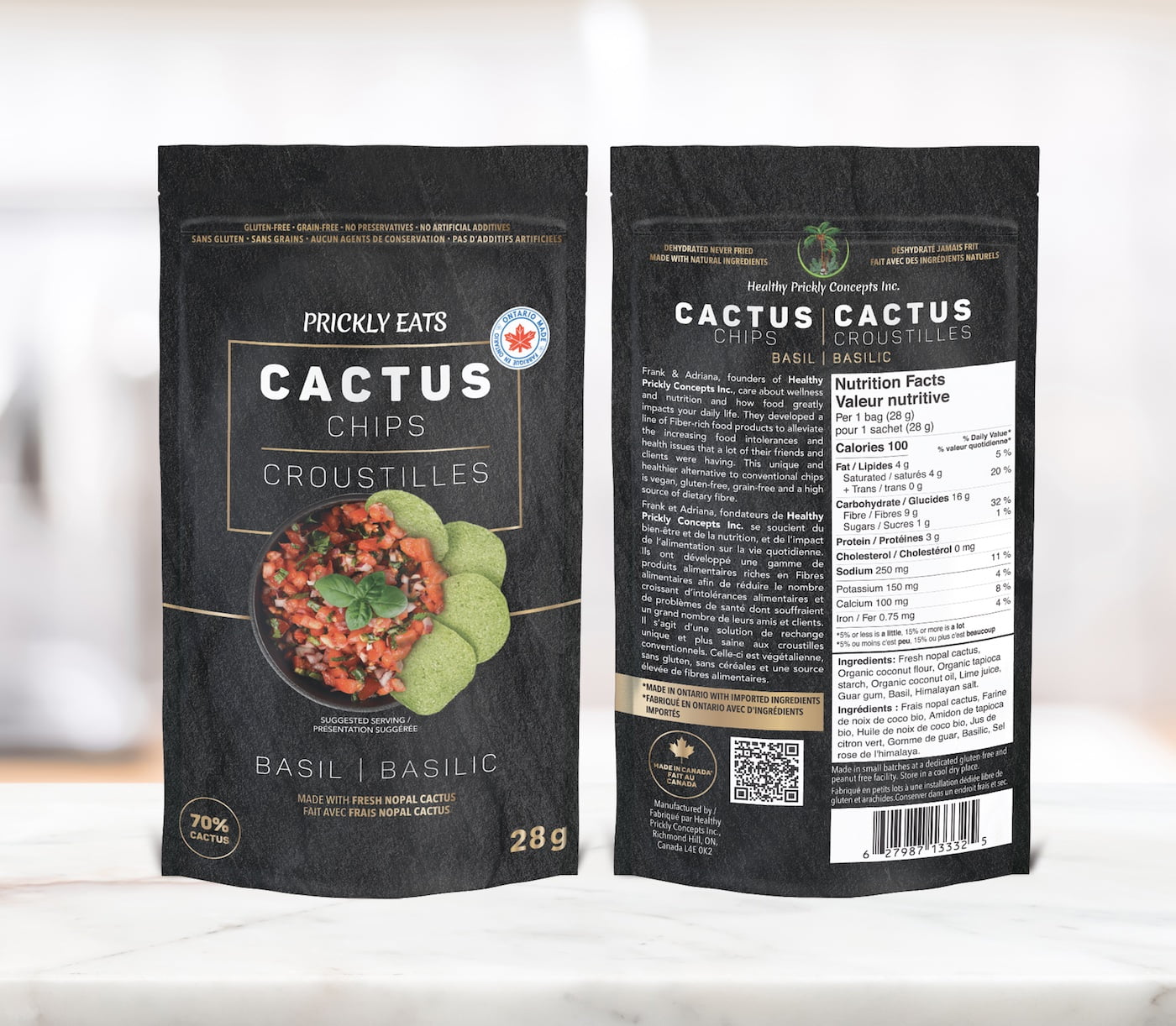 We designed a 6 SKU rollout for their Basil, Chipotle, and Jalapeño flavours. Of the concepts we presented them with, they selected a photography-based version that highlighted the versatility of the product. With a luxurious-feeling, slate grey background and metallic effects, this pouch is sure to impress. Our talented team also did some photoshop-magic to create the perfect image that would highlight the flavourful pitas and chips.
Overall, these pouches are stunning, the look is clean, high-end, and the white text pops off the packaging to highlight that these products are made with cactus. The perfect addition to any pantry!