Aelie, a chef for over 14 years, is the founder of
Hello Amino
. Upon getting into the fitness industry five years ago, she came across a struggle to eat the right amount of protein. Already living a gluten-free lifestyle, Aelie decided to shift away from savoury cooking to baking.
When she expanded her baking mixes to include pancakes and muffins, it was time to perfect the packaging. HelloAmino came to Rootree with a range of high-protein baking mixes looking for beautiful, sustainable packaging.
As part of its brand identity, HelloAmino needed packaging that displayed the product's premium quality. It was also important that the packaging spoke primarily to a female, fitness-focused audience, while still catering to men.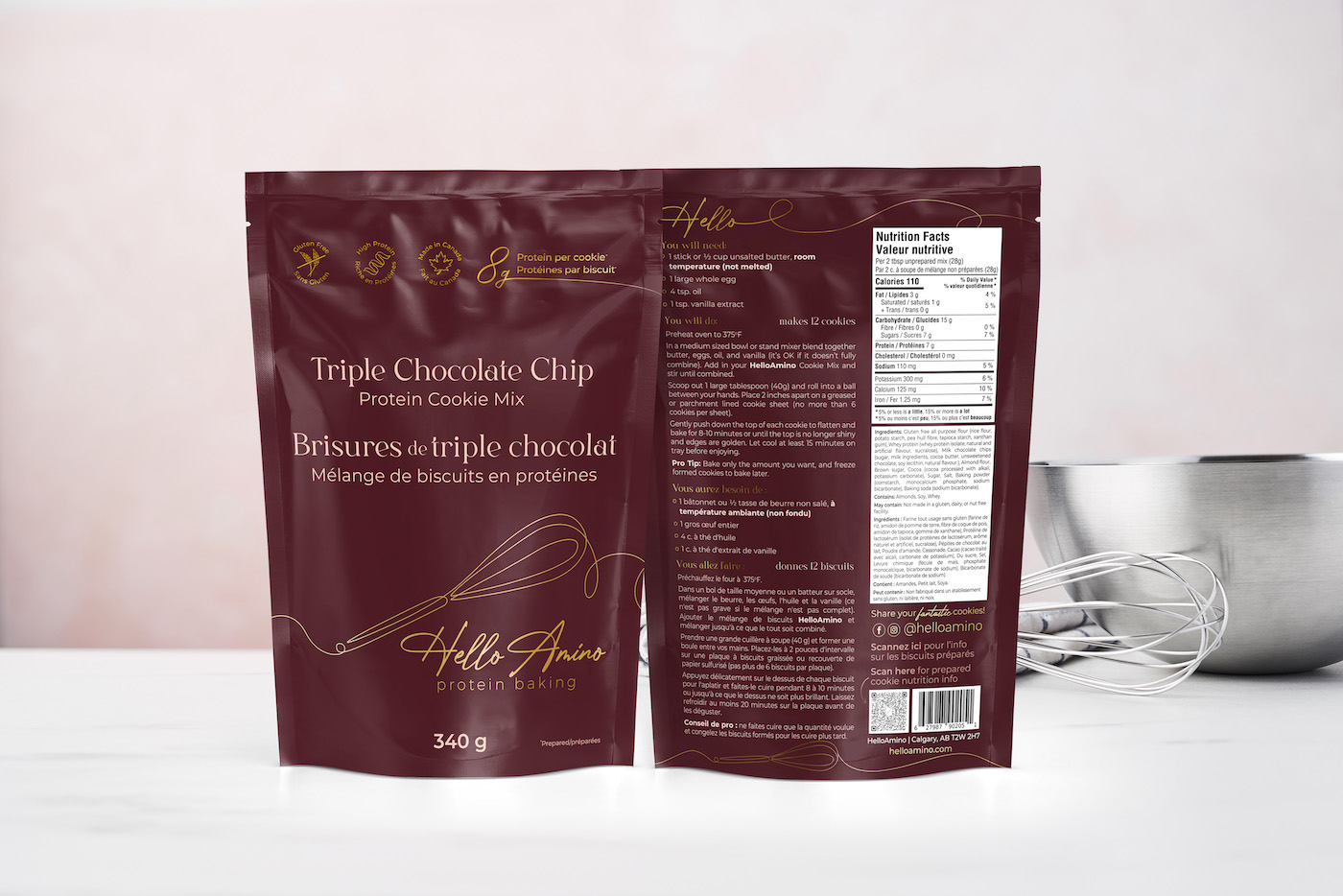 In order to create a more elegant look, our design team began simplifying the existing logo. To start, our designers removed the little whisks, replacing them with a continuous line drawing whisk flowing across the package to match the free flow of the "HelloAmino" script. The client loved this modification, and adopted it into a refined version of the logo.
After brainstorming various concepts, we found the perfect packaging design: a high-end and universally appealing, simple jewel-toned design and elegant gold accents. With a soft, matte finish that gives the pouch a premium feel while still letting the gold details on the logo shine.
It's all about the details! To make these pouches even more amazing than they already are, our graphic designers left a little message on the gusset of each bag. Who doesn't love a hidden message?!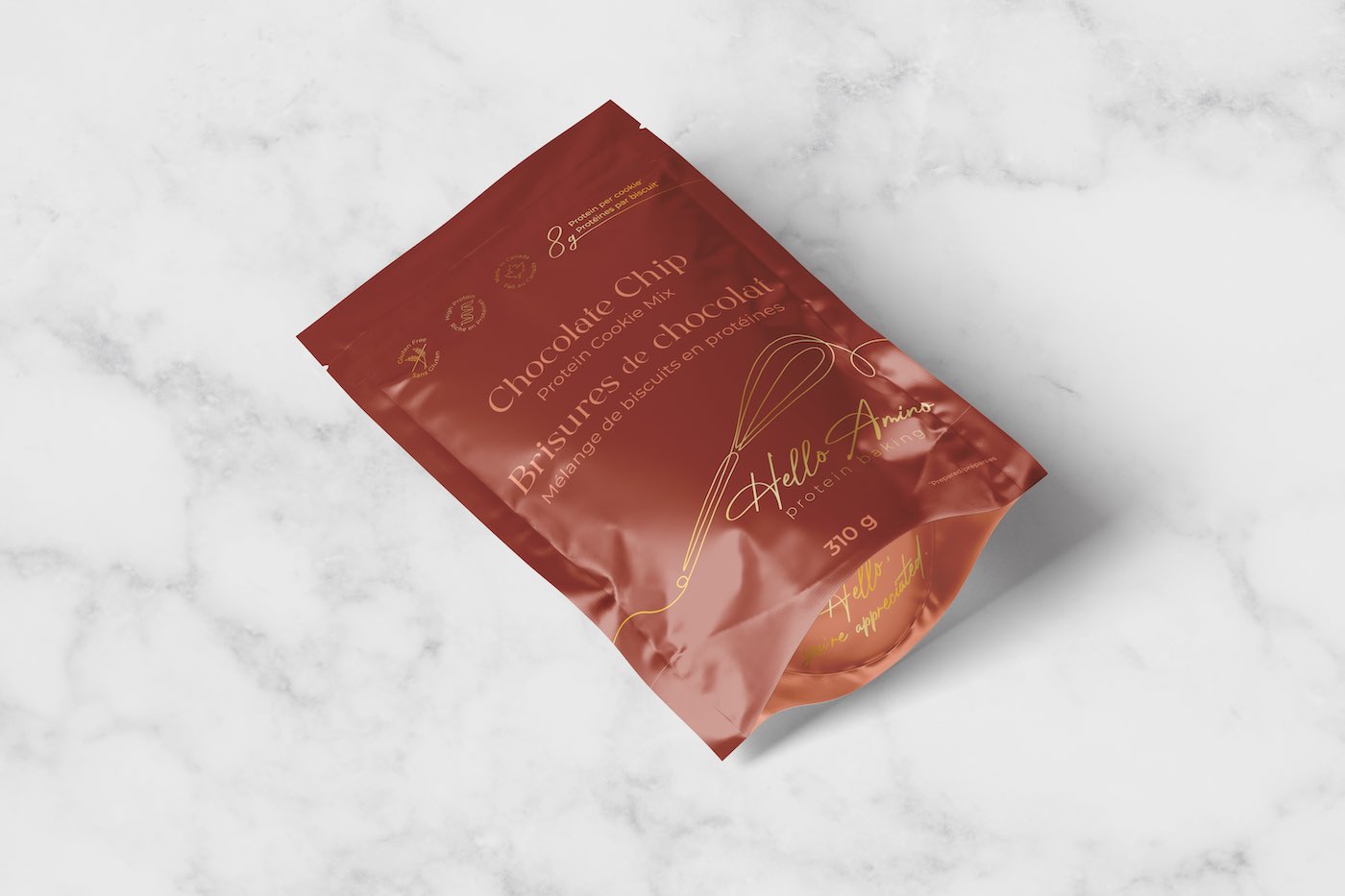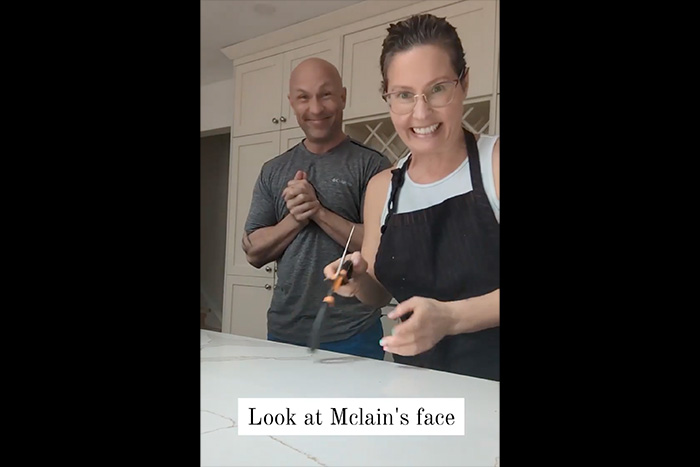 Now, HelloAmino customers can enjoy baked goods guilt-free in a simplistic, elegant, beautifully branded stand-up pouch.