Nature's Hug
is a natural, ethically and sustainably sourced food company that specializes in selling Canadian goods in overseas markets. Rootree was tasked with creating packaging design, photography, and website design to showcase the wide range of Nature's Hug products. Let's dive into this diverse creative project.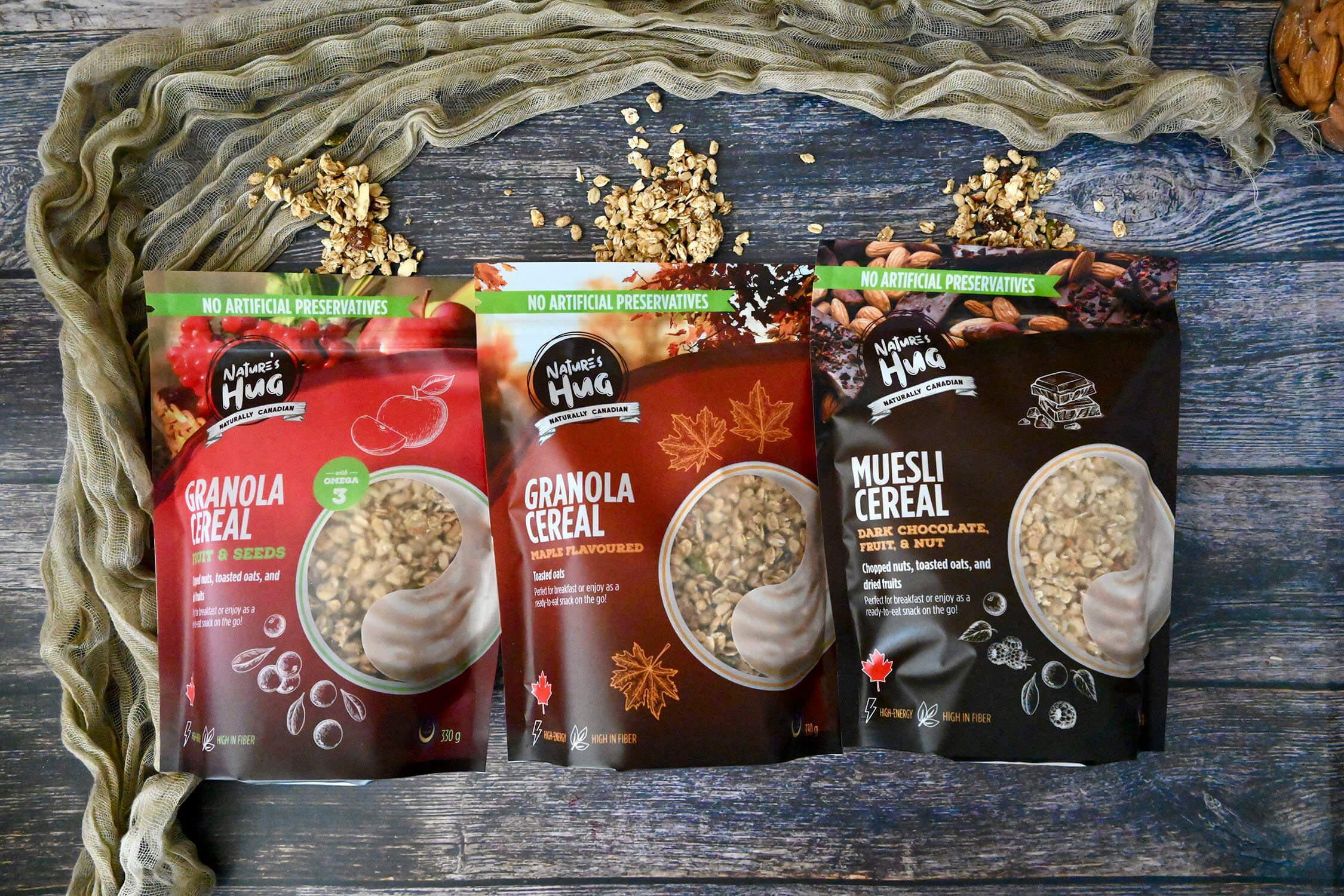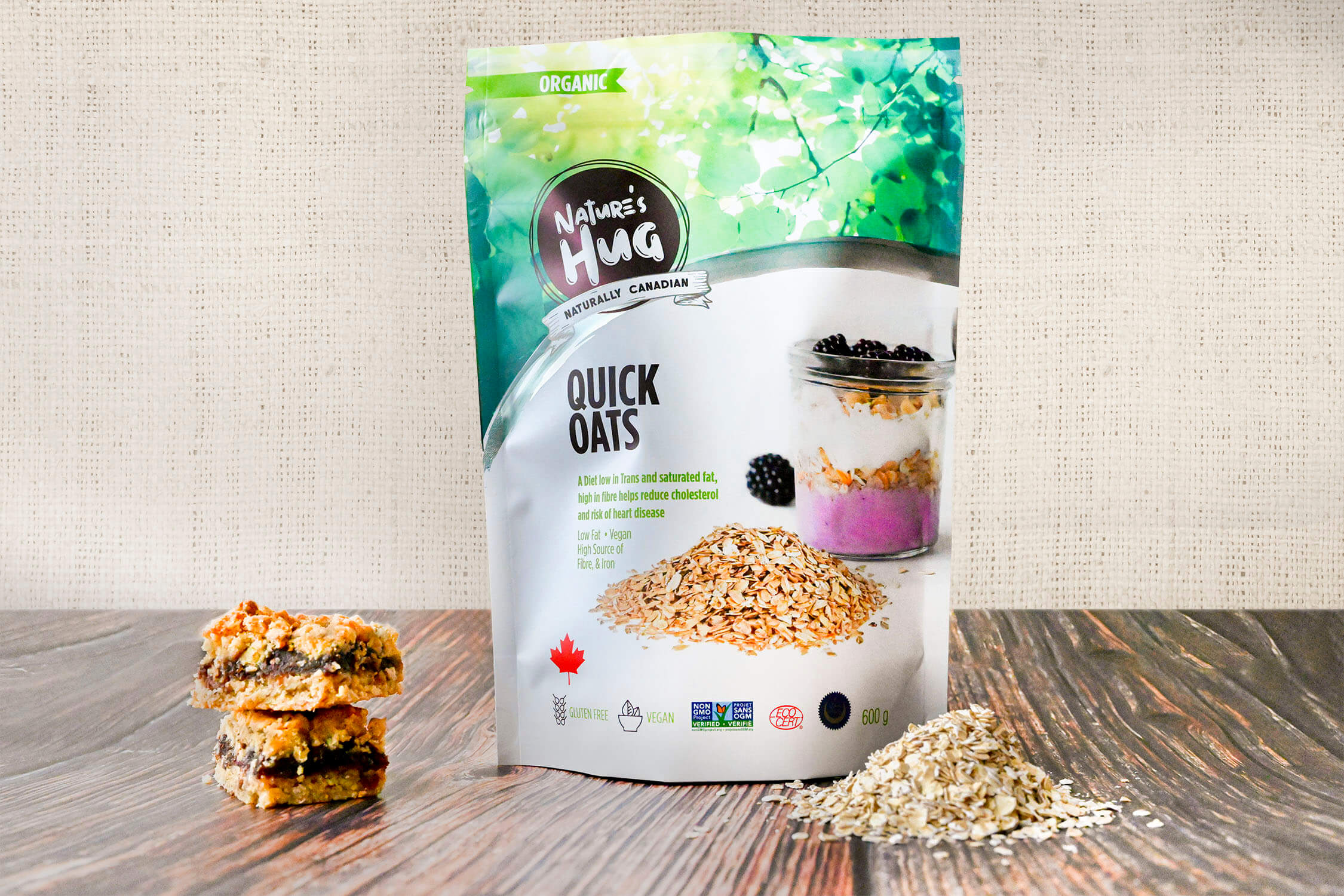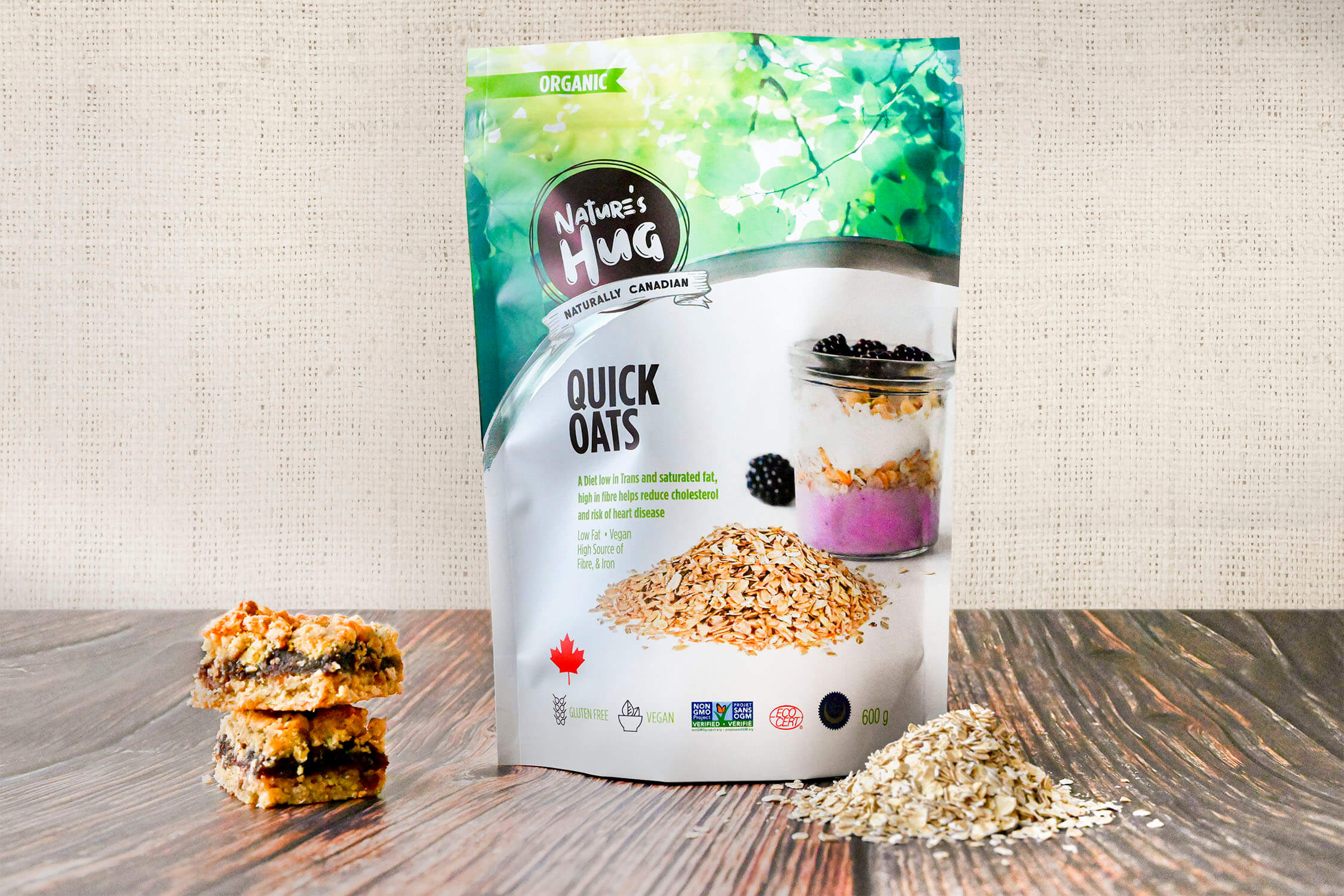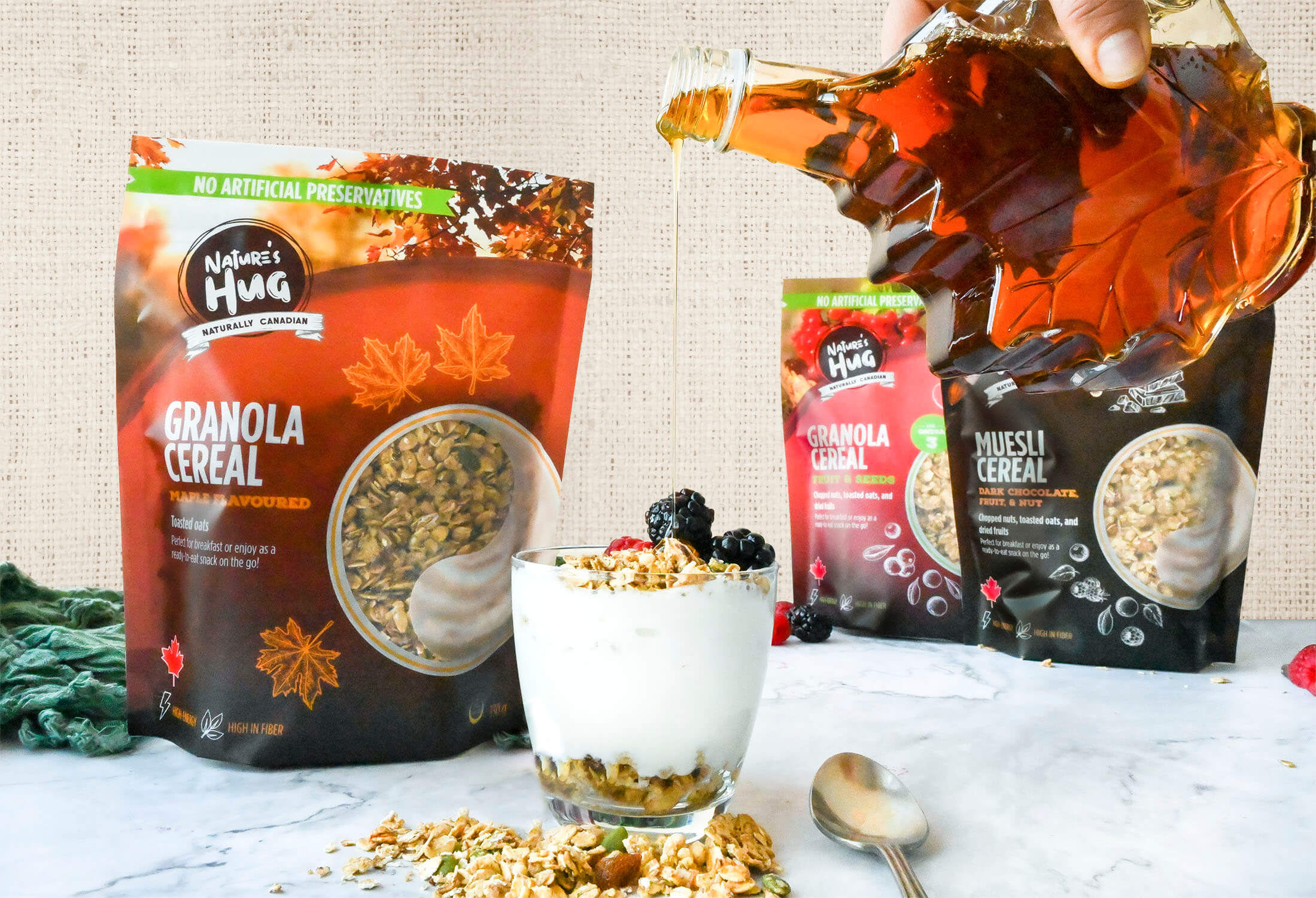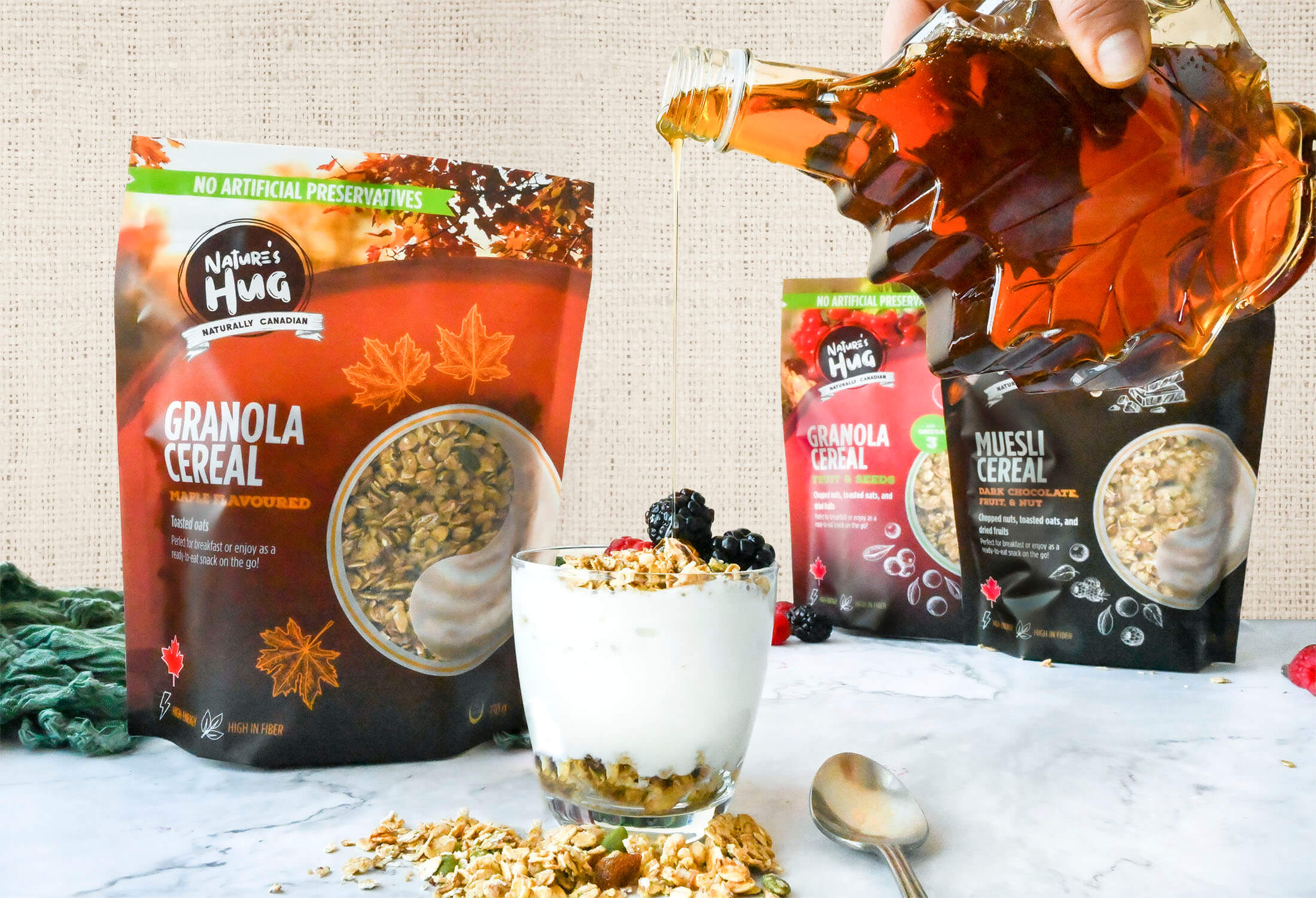 With such a large range of products, Rootree's Creative Services team needed to create consistent packaging design to match Nature's Hug's many product families. The designs are natural and informative, using beautiful photography and vibrant colour to differentiate products. Each individual SKU was provided either a metallic effect or a custom window to highlight key areas and beautifully display the product.
Nature's Hug's website was created to list and promote its products in a well-branded manner. The website can also be easily updated, which is key for the consistently growing product lines of Nature's Hug. To catch the eye, the Creative Services team took advantage of bold design and alluring photography that was captured in a comprehensive product lifestyle photo shoot. The result is a beautiful website design and marketing assets that complement Nature's Hug's unique custom packaging.