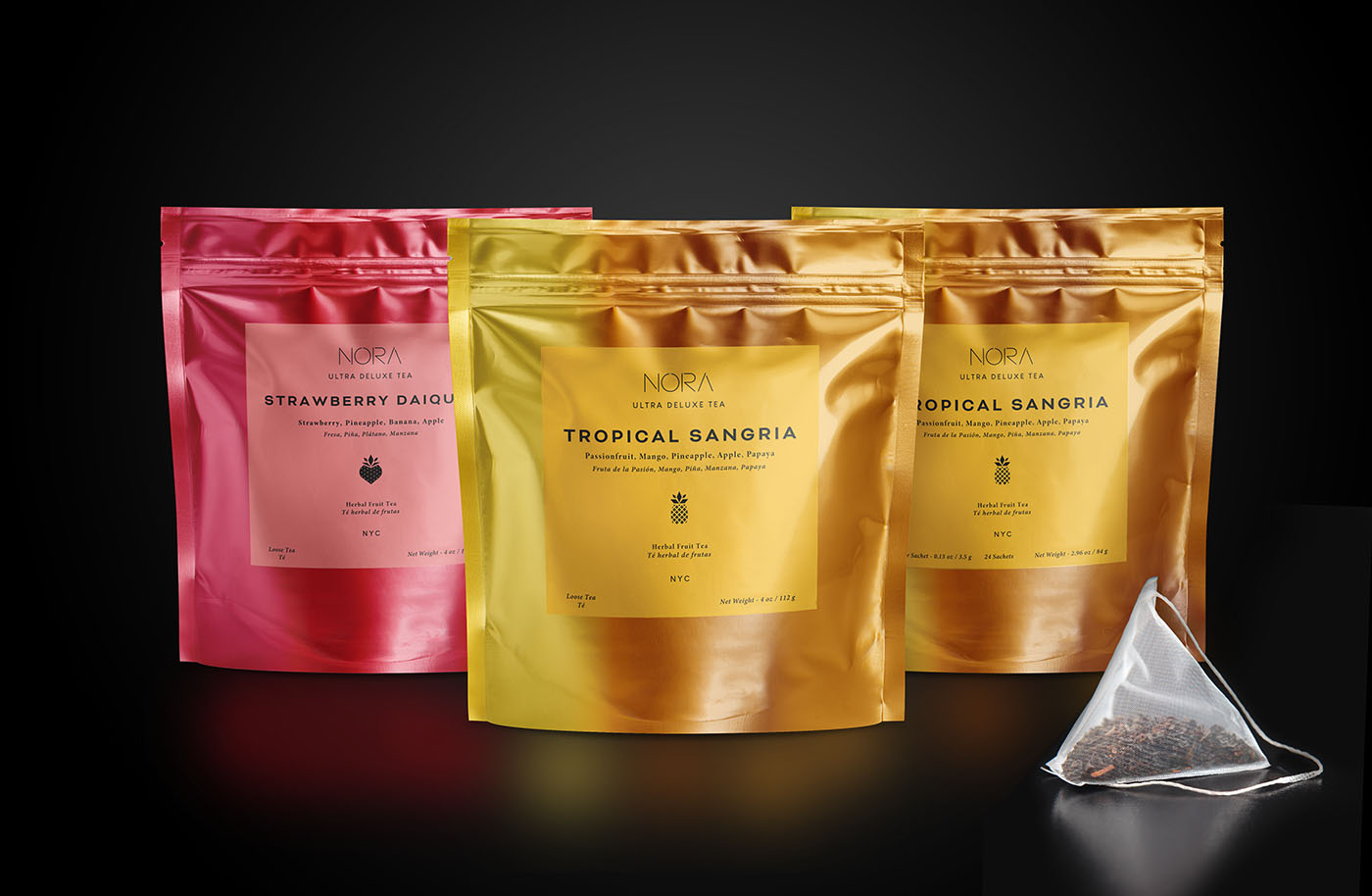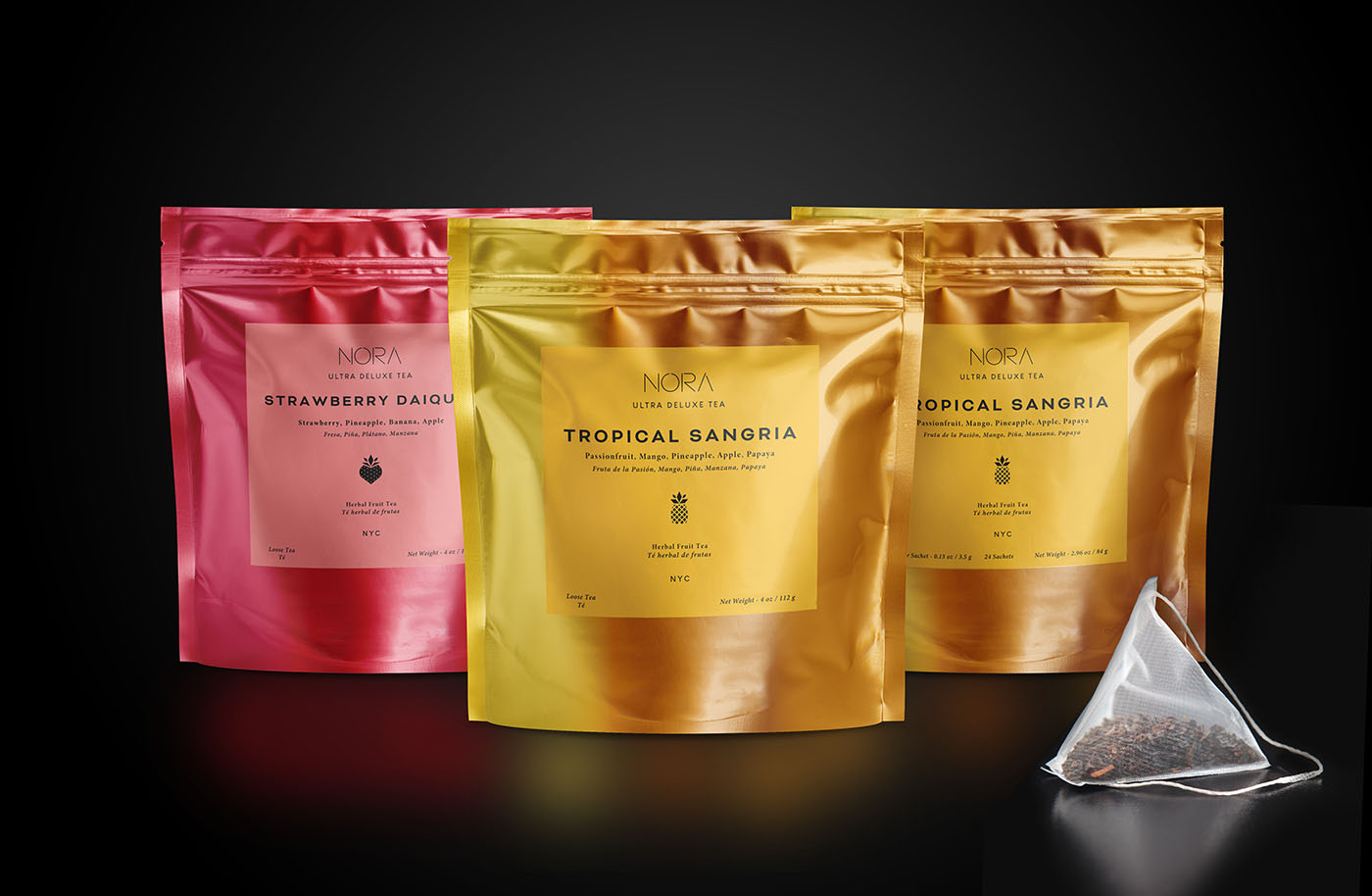 Calling all coffee and tea lovers,
Nora Deluxe Tea
is brewing up some delicious tasting blends. This NYC-based boujee coffee and tea company offers blends that provide both luxury and harmony during one of the most sacred rituals of the day – coffee.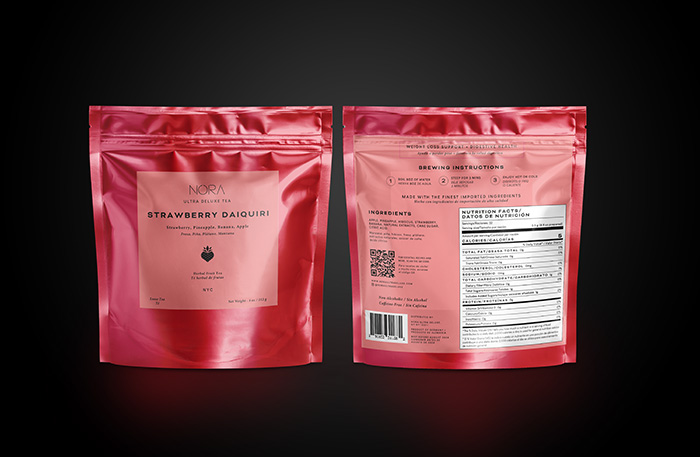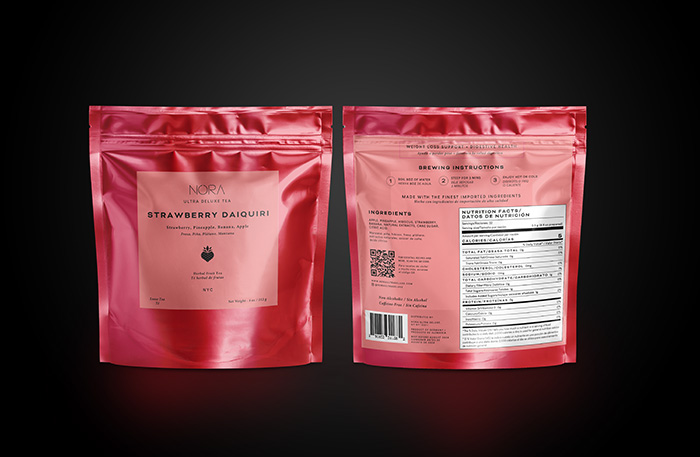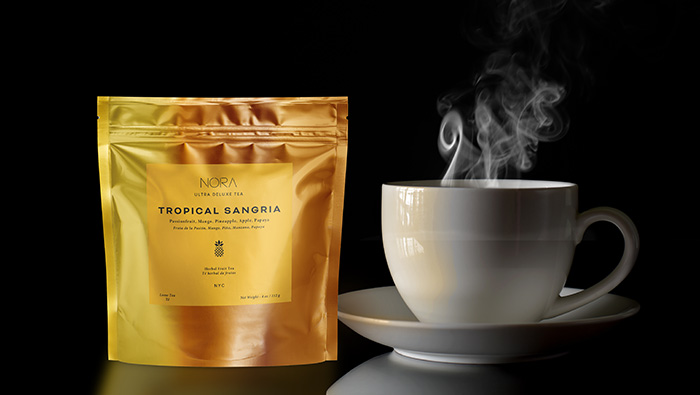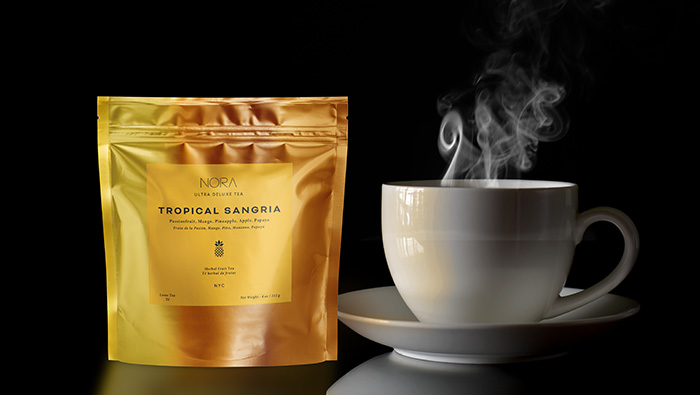 Starting with their tropical sangria mix, their desire was to utilize the metallic feature opportunities across all future SKUs. Instead of selecting only a few elements in the design to be metallic, the team at Nora wanted something more impactful. So, our team suggested the opposite of the norm, having the base of this package be full metallic and only the details within the square backed up with white ink. So you get that dramatic effect!
Our designers took their existing design and gave it a refresh…. similar to how you feel after having your morning coffee. The Beauty Treatment package was a great option for Nora Deluxe Tea, as our designers were able to take their design to the next level- It is truly BREW-tiful!