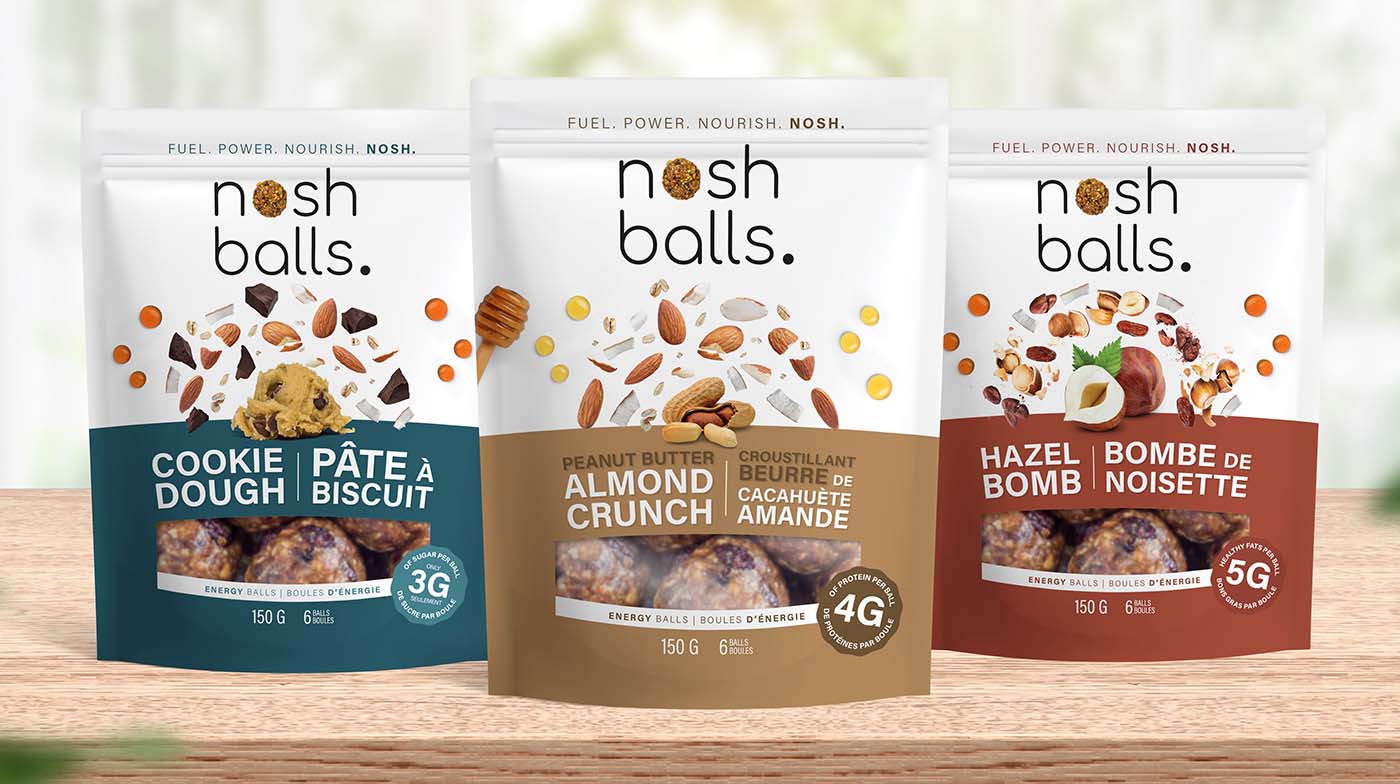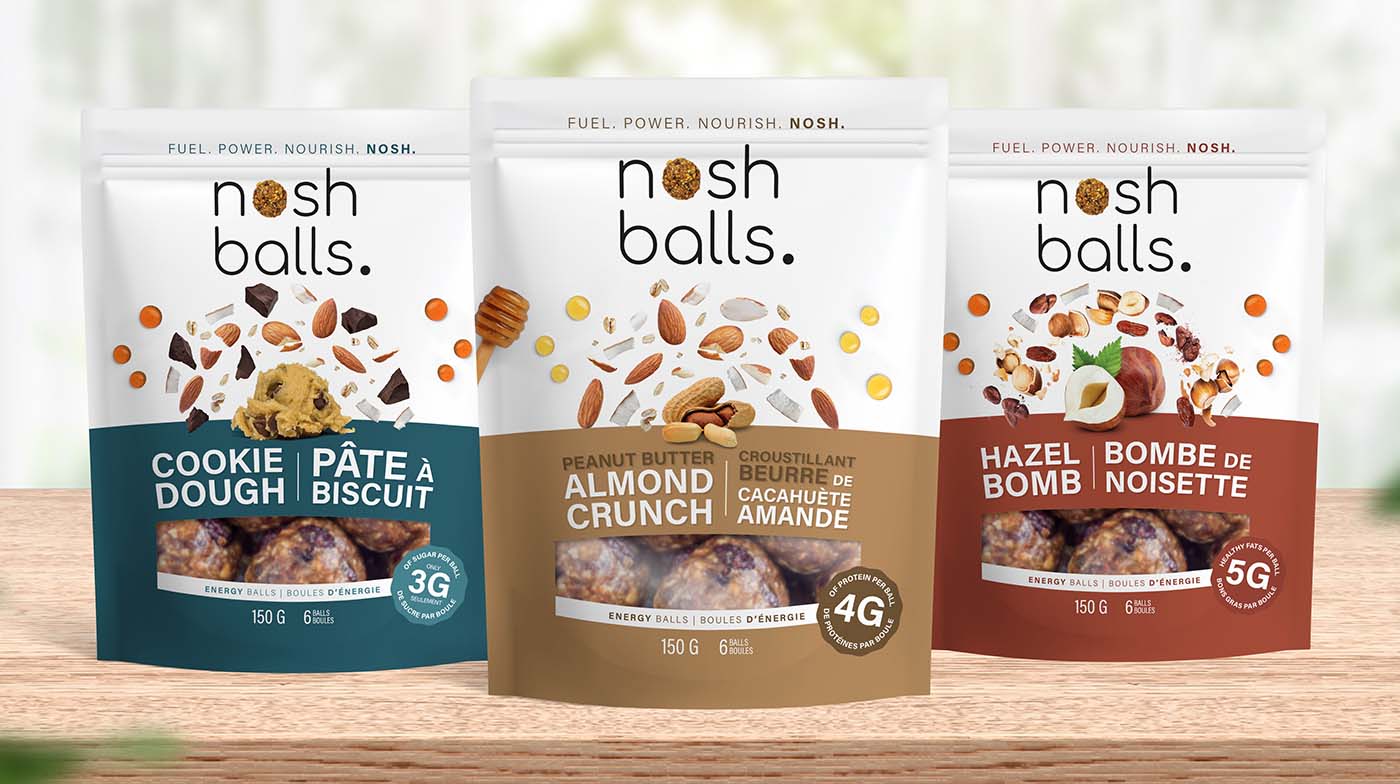 Jamie, a momma of two and an entrepreneur, started
Noshballs
to help other busy families have a quick, filling, and healthy snack to enjoy between swim practices, soccer games, and any activity a growing family runs around doing. Noshballs came to Rootree looking to get its healthy snack packaged in a stand-up pouch. Before beginning the design process, Jamie knew she wanted clear material to reflect her company's transparency, especially when it came to the ingredients. Upon meeting with Rootree's Creative Services team, Jamie decided that our Tailored to You package was perfect, to produce multiple designs for her different SKUs.
After collaborative brainstorming sessions, Rootree's designers were able to bring Jamie's vision to life. The focus of this packaging was to be able to display these incredible power balls through the window. The ingredients used in Noshballs are nourishing, all-natural, and non-GMO. Playing on that burst of natural energy that Noshballs gives, our designers created an explosion aesthetic of the delicious nuts, honey, and other ingredients that pack a punch in Jamies Products.
After the initial design was completed, it was all about extending the recent look across her other amazing flavours. Each SKU received its unique explosion to highlight its unique ingredients. Another important aspect of the packaging was to utilize bold, happy colours to highlight the different flavours Noshballs offers.
With clear messaging and bold colours, this eye-catching design is sure to explode off the shelves!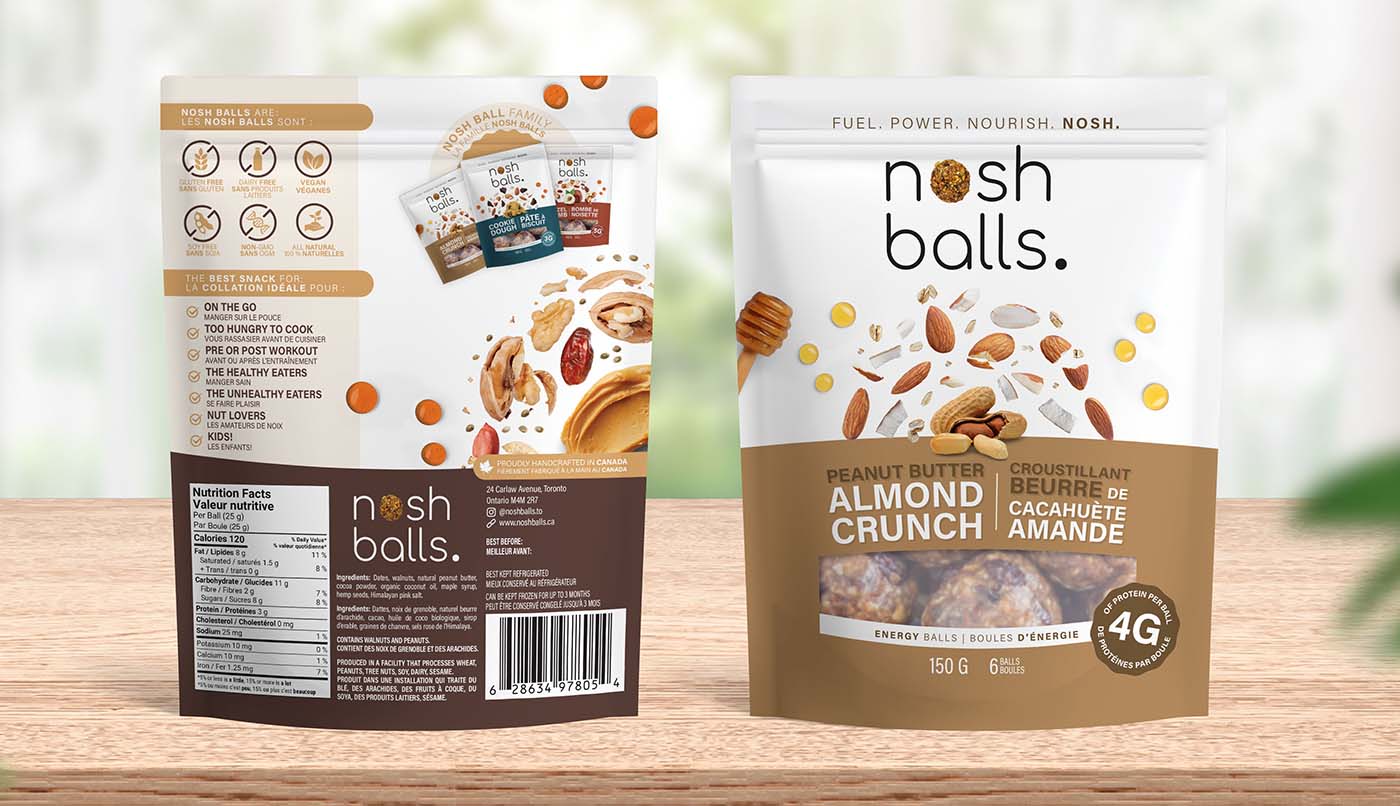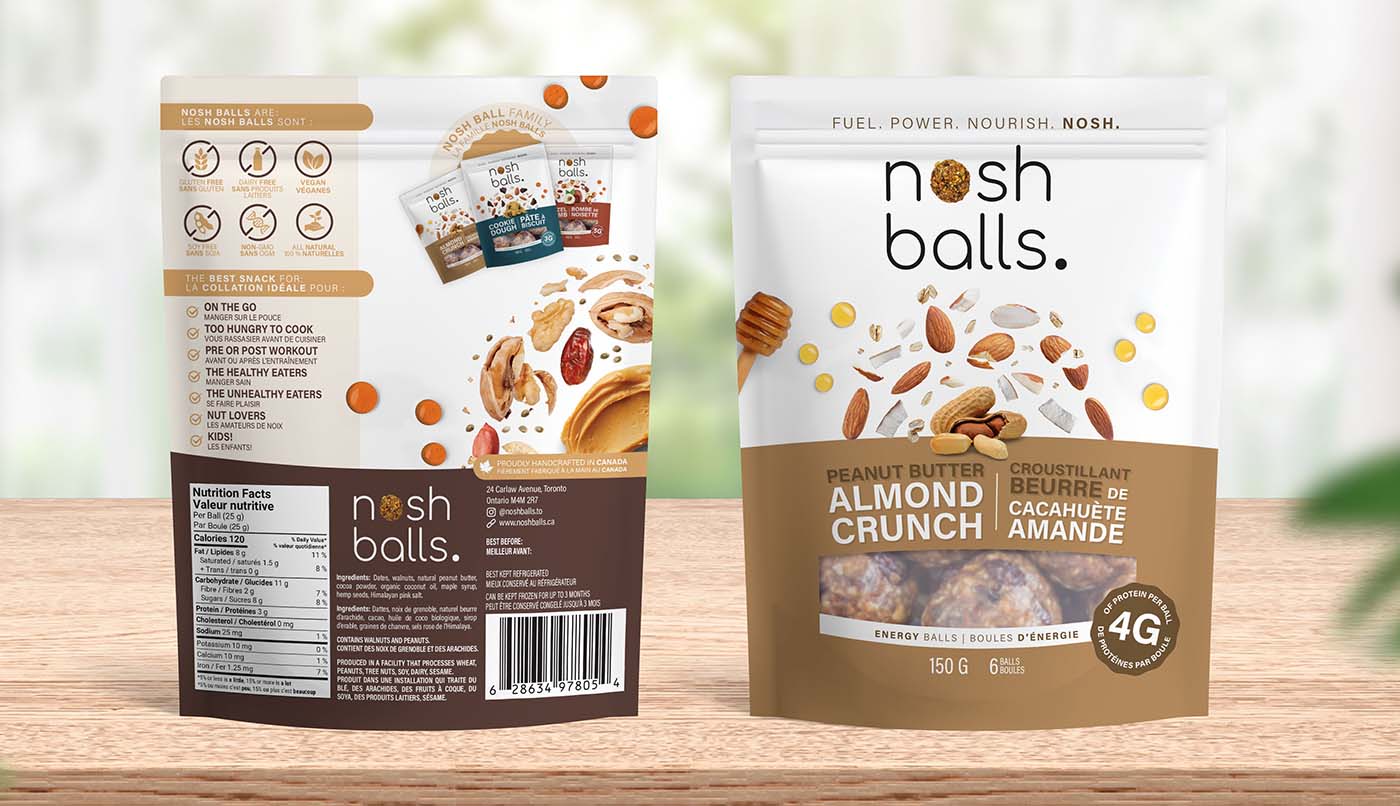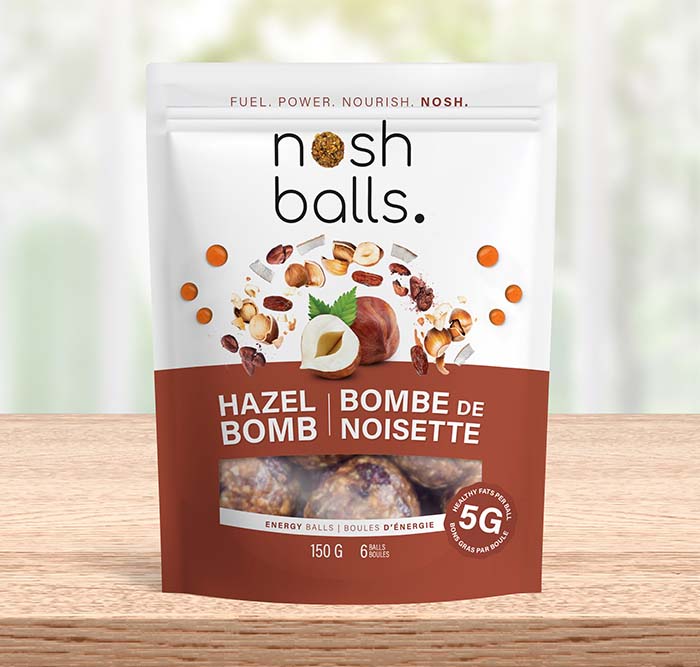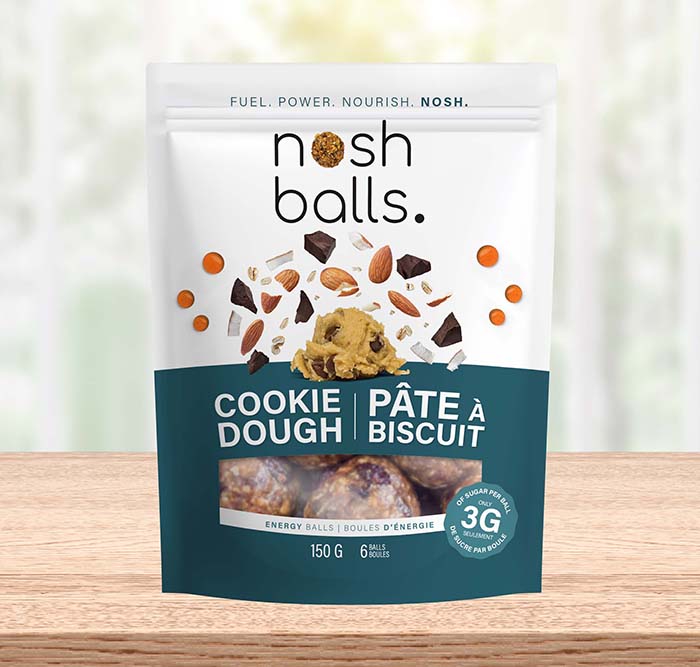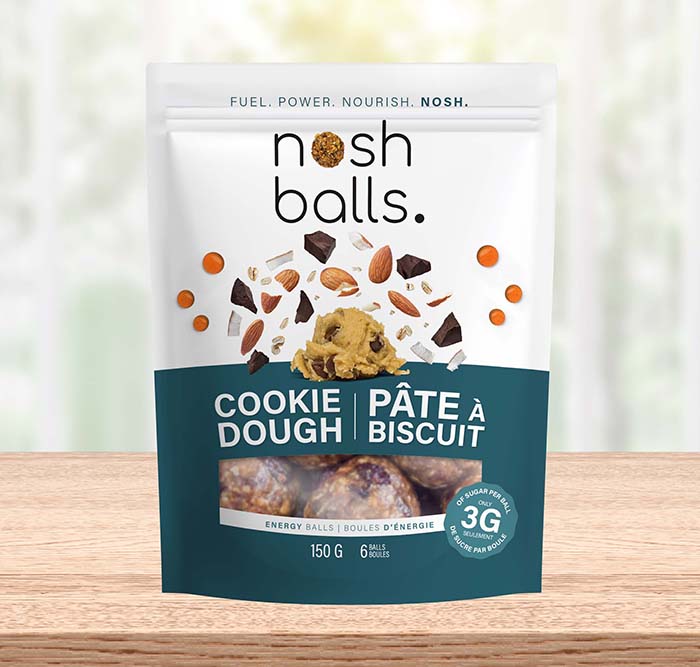 In addition to their standard pouch sizes, Noshballs was looking for a more portable option, so her customers could enjoy a healthy snack on-the-go. With this, Jamie wanted the new Grab'n'Go size pouches to maintain consistency and recognition with the full-size product.
Having created the initial design, our designers seamlessly transitioned to completing a design for this smaller pouch to fit two energy balls. Now Noshballs customers can be fueled on-the-go!