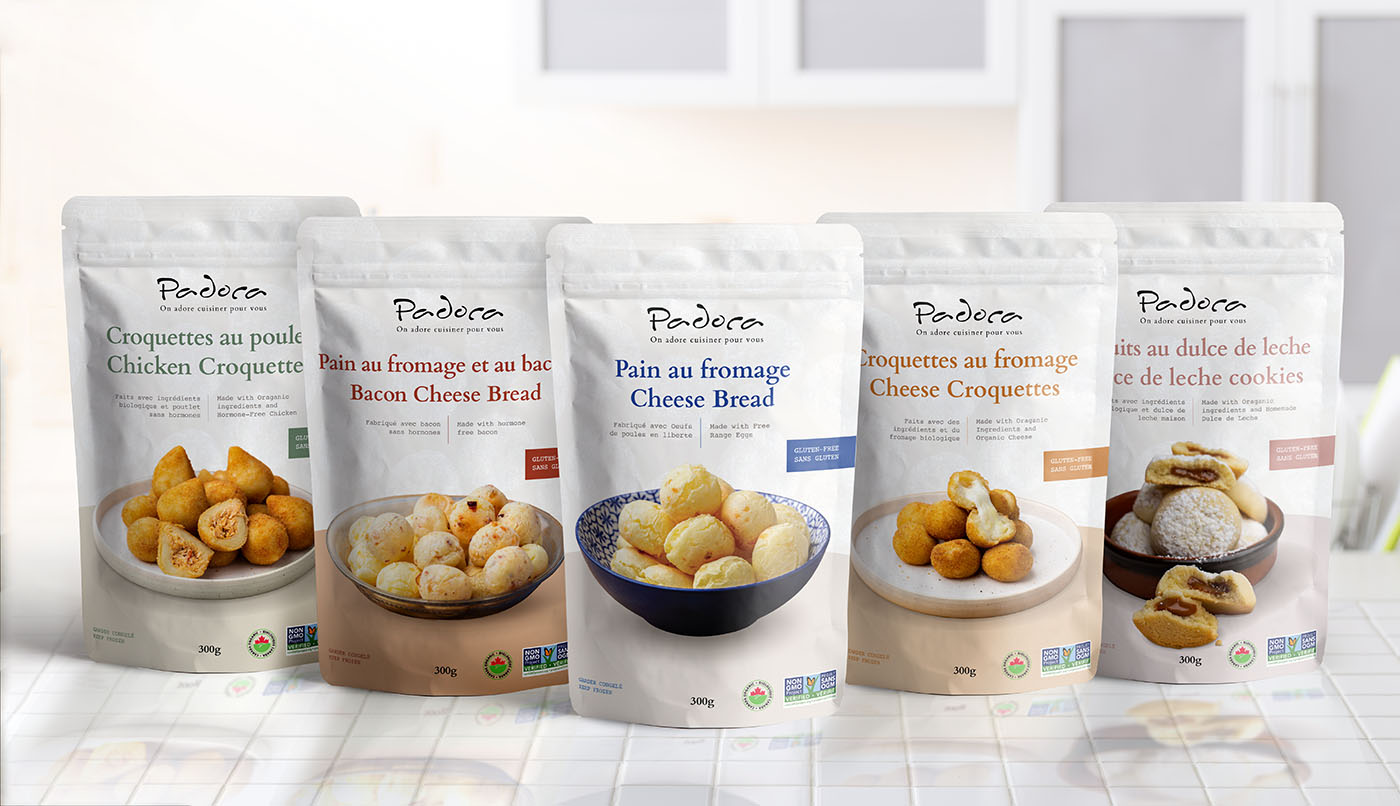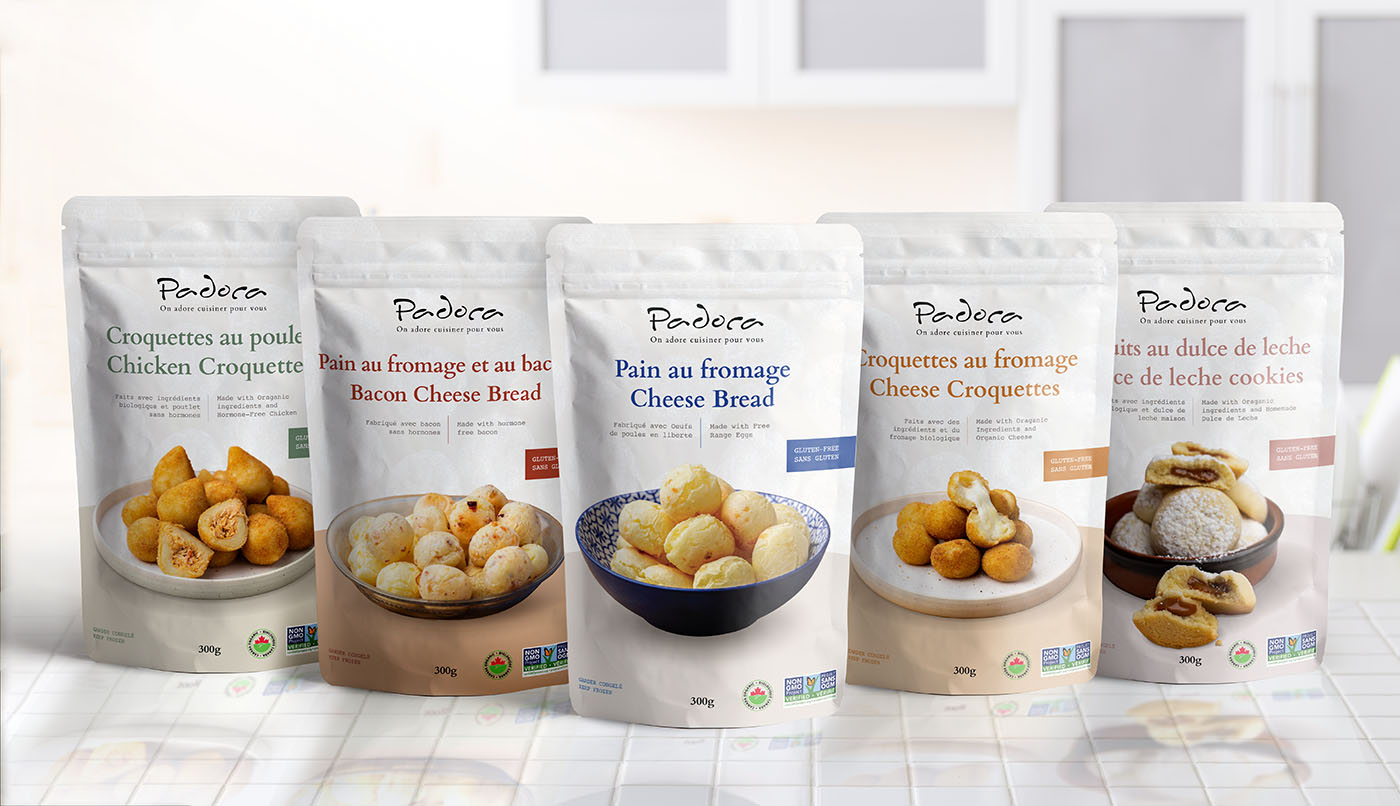 Let's take it back to where it all began. Back in 2013,
Padoca
started its journey by selling Brazilian goods to coffee shops. Fast-forward two years later, Padoca expanded, bringing Brazilian culture and flavour to the streets of downtown Montreal with its bakery/coffee shop. Padoca eventually decided to close its store and focused on their production of frozen Brazilian baked goods; producing and selling frozen meals.
With amazing recipes and demand for their frozen meals, Padoca was looking for beautiful pouches for its line of homemade frozen croquettes and bread, that would convey the simplicity of the ingredients and the delicious flavours of the products.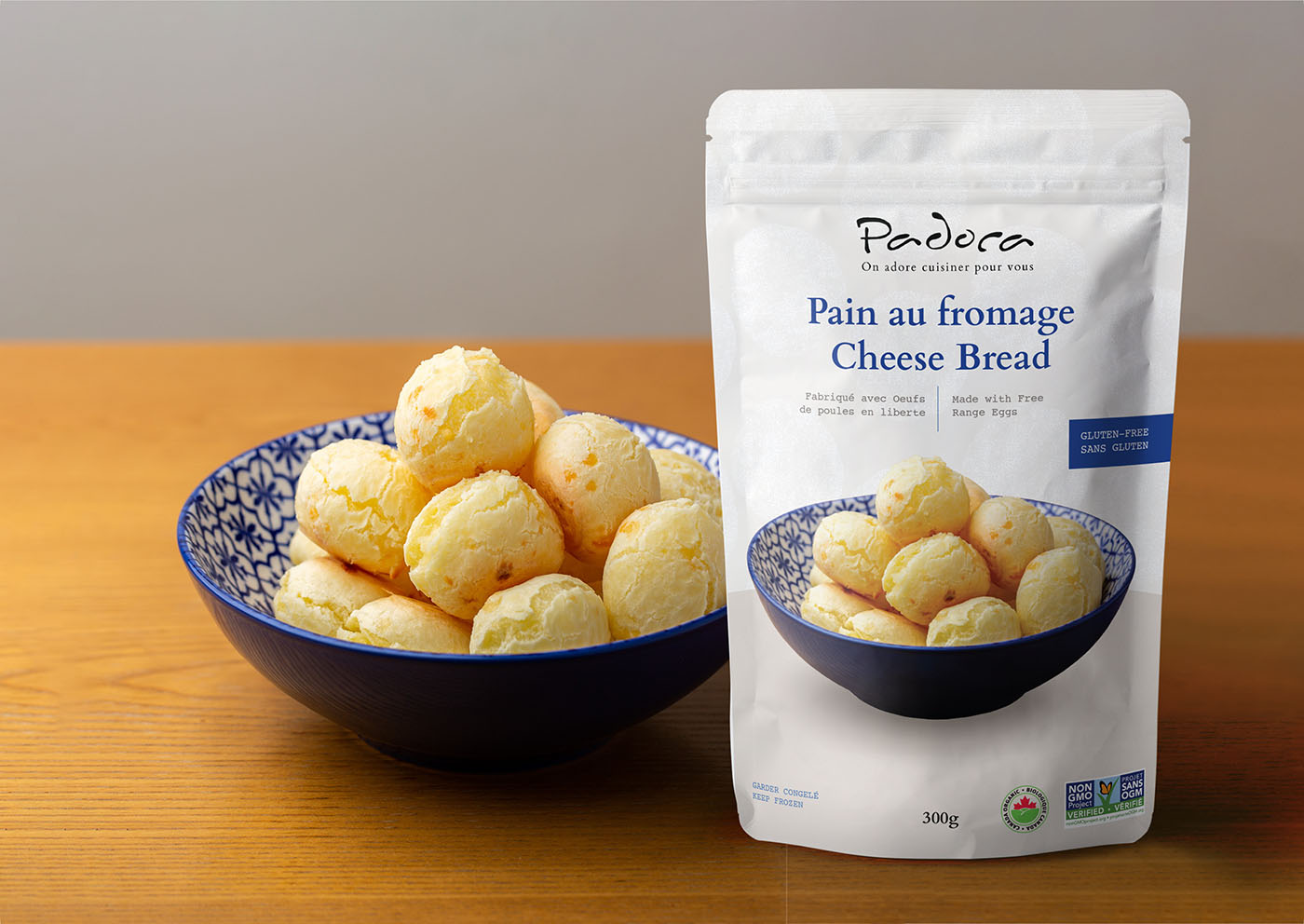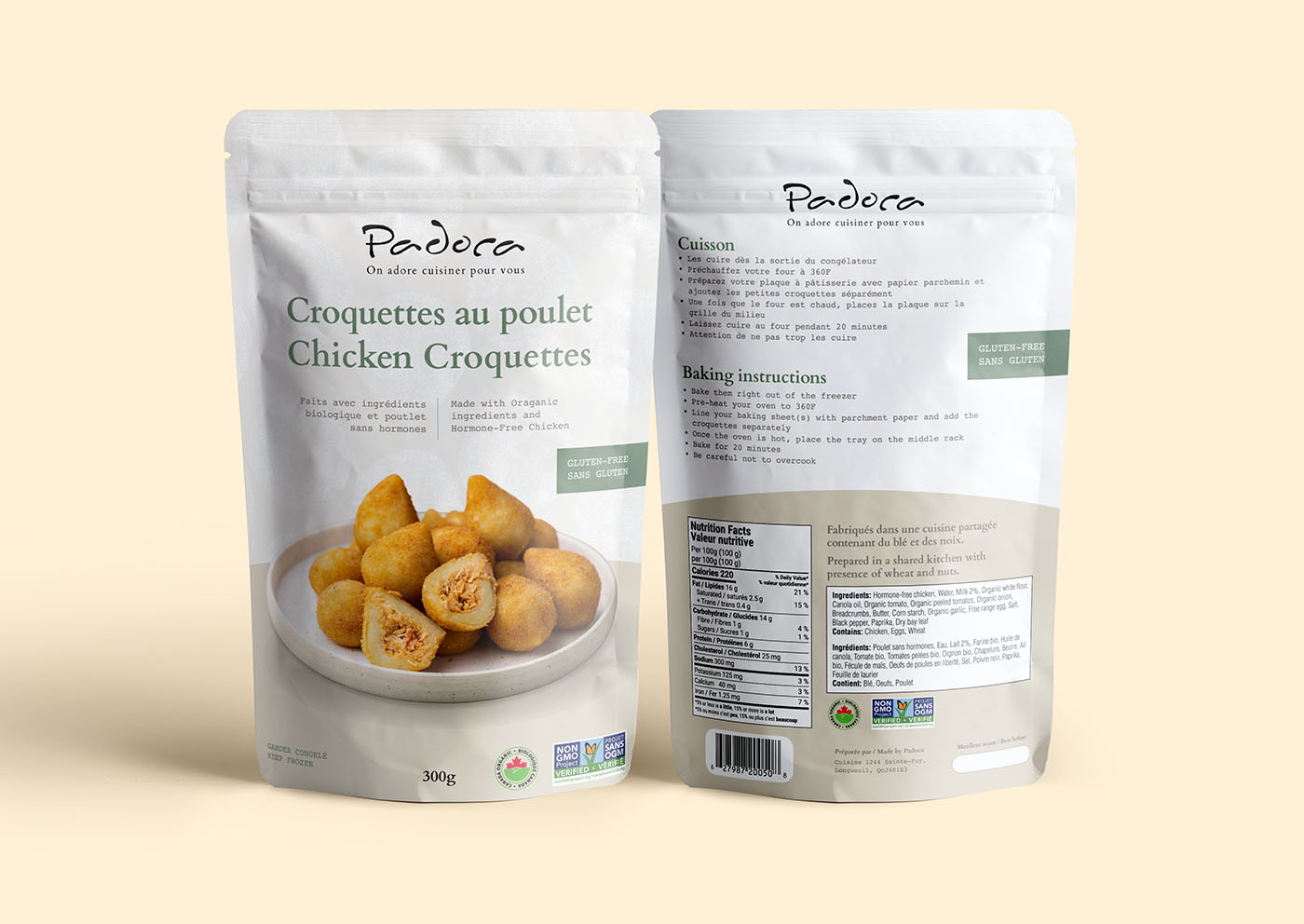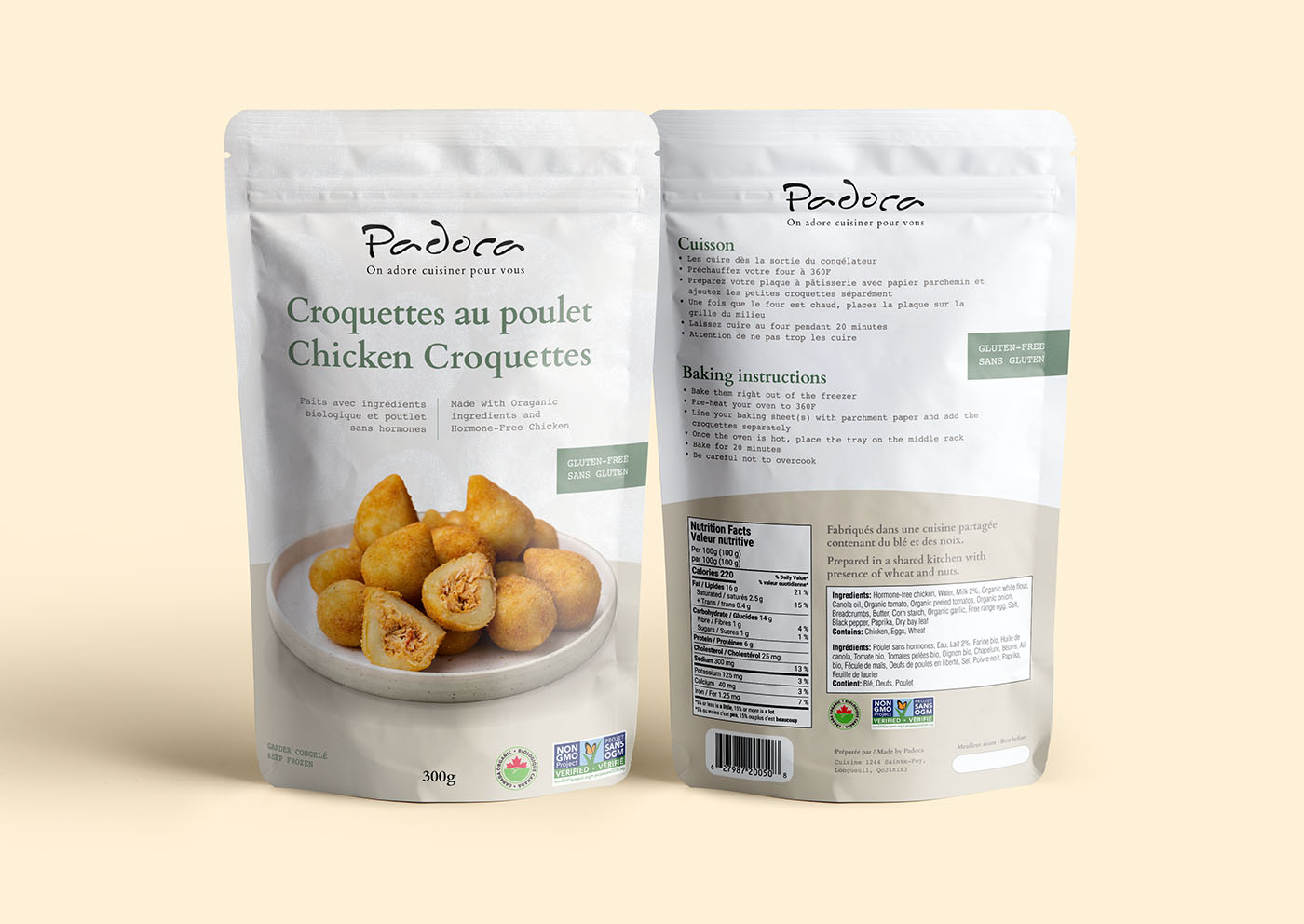 After completing collaborative brainstorming sessions with Rootree's Creative Team, Padoca decided on a clean, bright, and simple design that allows the customers to focus on the fresh-out-the-oven product photos that are sure to make mouths water.
Using post-production edits, our team enhanced and elevated client-supplied photos to make the product stand out. Rootree's designers then cut out the backgrounds so they could be placed on solid, muted colour grounds that make each SKU unique, while still giving the rollout a cohesive look.
Now, Padoca's customers can enjoy traditional Brazilian baked goods and beautiful packaging!