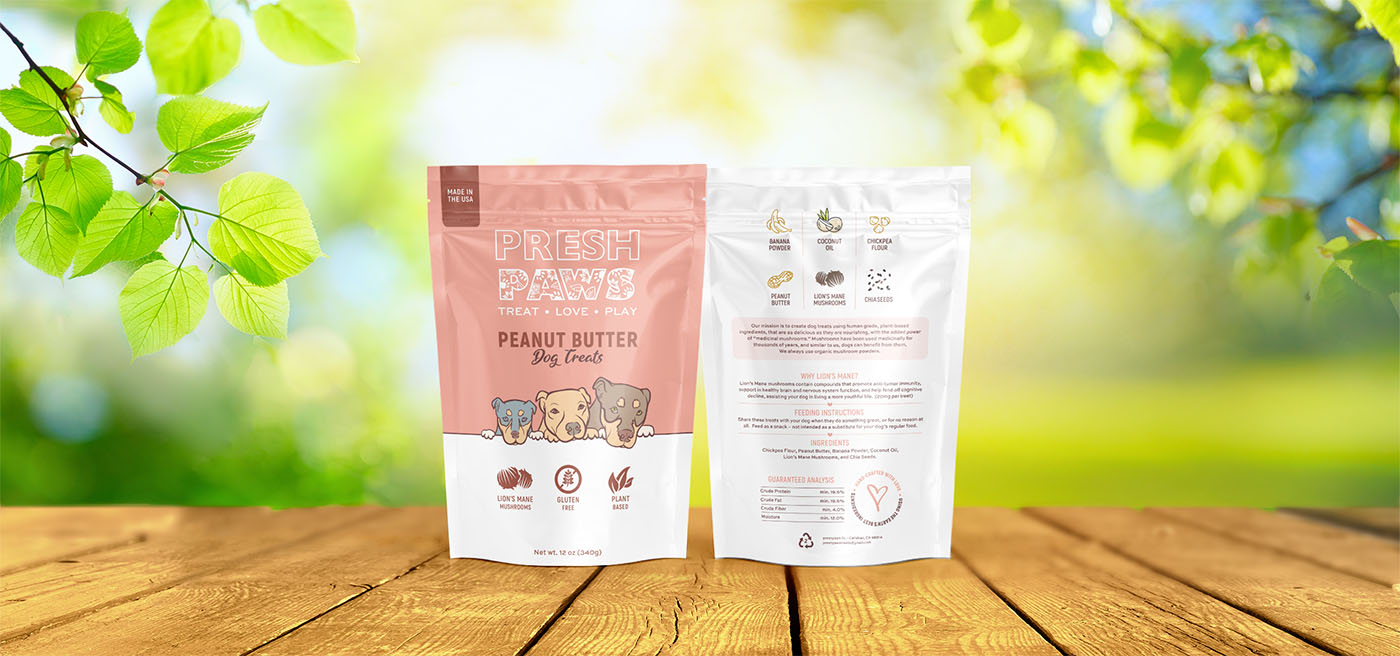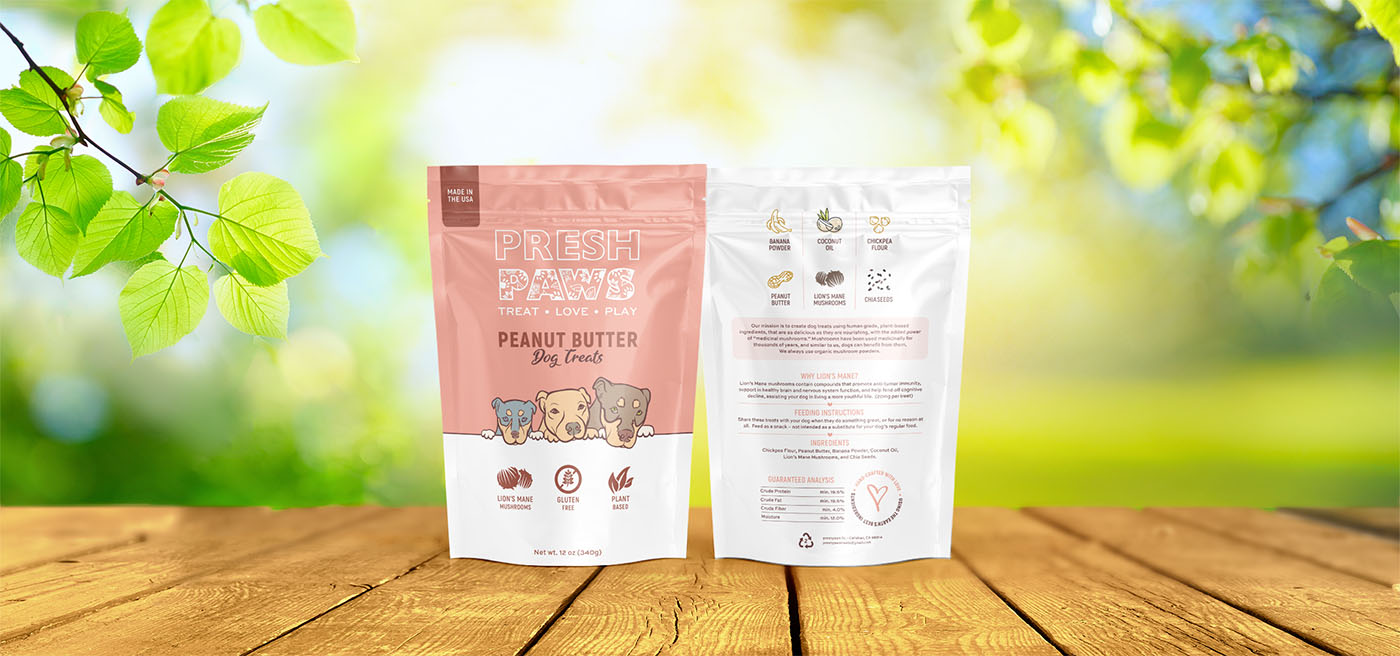 Preshpaws, the perfect healthy treat option for your pup! A small business operating out of the sunny state of California, selling dog treats to the local community. Chloe, the founder of Preshpaws, and her husband were motivated to feed their doggo healthy treats when they discovered that their dog was going to be on medication for the rest of his life, thus, Preshpaws was born. The use of mushrooms in their treats for their nutritious health attributes gives pups the nourishment they need, in a tasty treat! Crafting treats with pure ingredients is at the core of Preshpups and something that Chloe makes a top priority.
Chloe used to package her dog treats in beige pouches with sticker labels. After her business grew, Preshpaws was looking for a brand refresh. She wanted to create a modern, trendy packaging design and knew that Rootree's Creative Services Team was the right fit.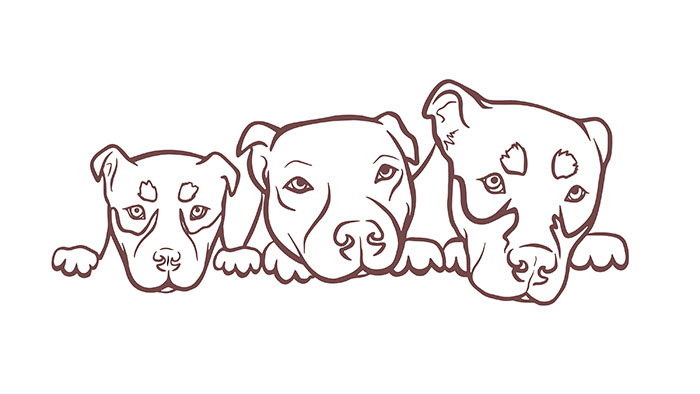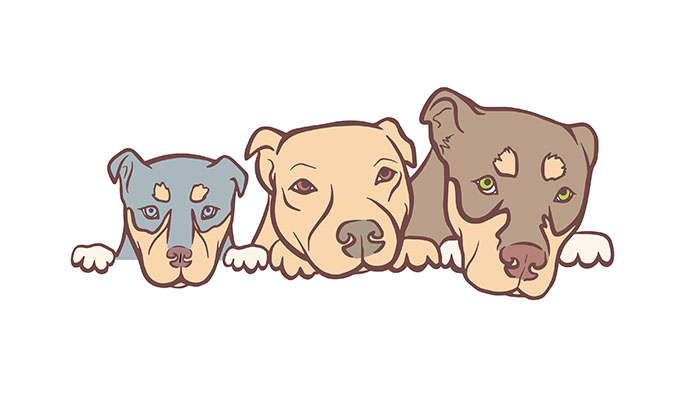 With an existing logo and icon assets, Chloe gave the design team freedom to freshen up her designs, while keeping one thing in mind, to highlight how Preshpaws pride itself on having vegan dog treats that utilizes the healing properties of mushrooms. The final design chosen by Chloe fulfilled her goal of creating bright, trendy packaging with custom illustrations of her furry friends – PAW-fectly capturing everything she wanted in her packaging. Chloe could not be happier with her newly designed pouches!