seventree is a travel company that specializes in luxury voyages and retreats. The name "seventree" has several meanings, many of which correspond to perfect unity, the Tree of Life, truth, and spirit. The travel company aims to interweave these values through their experiences in adventure, holistic wellness, food, and culture. Rootree's Creative Services team aided seventree in the creation of their brand and materials, including a logo, brand guide, website, content writing, and social media management. Let's journey into this collaboration.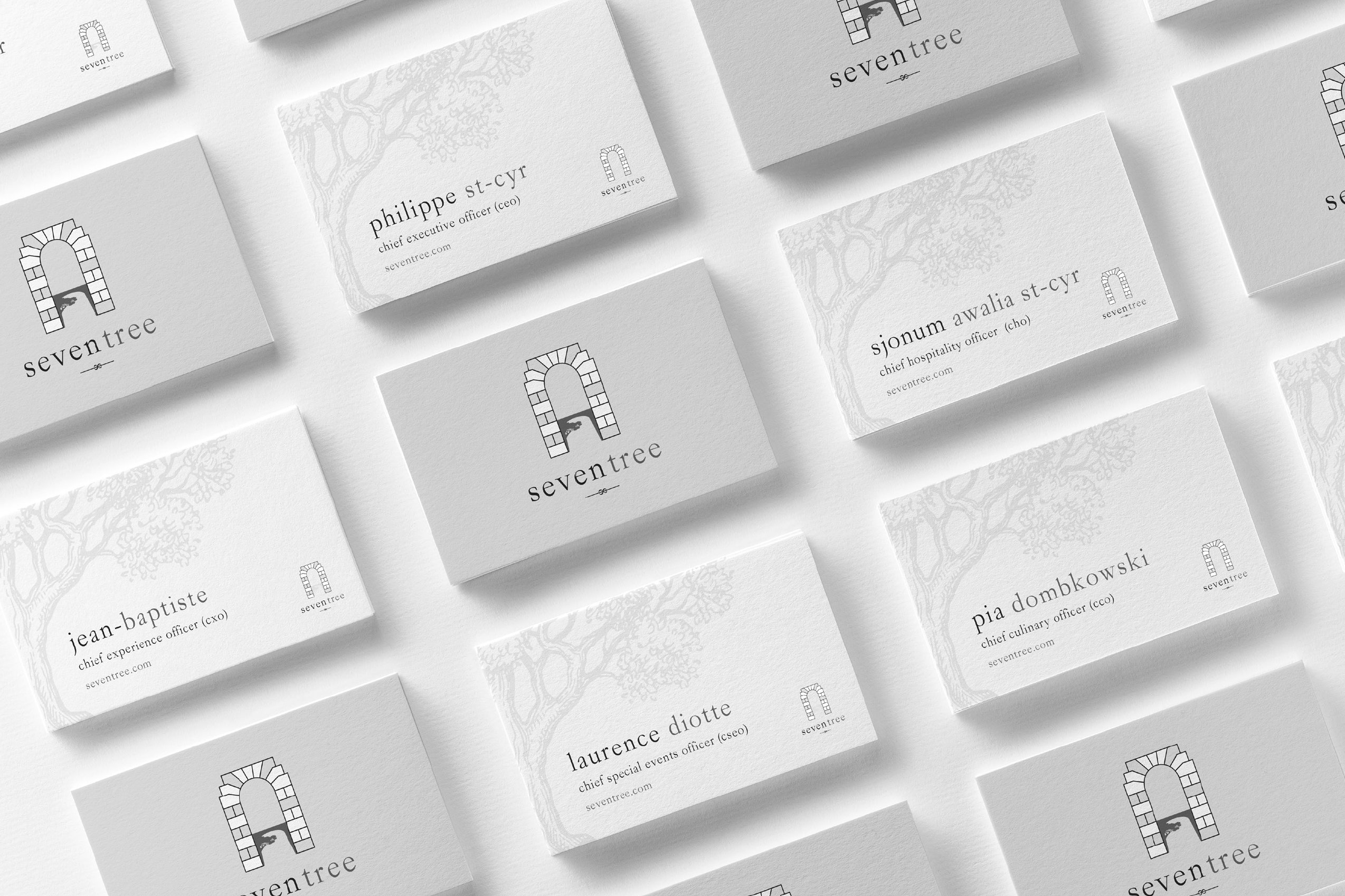 With a strong backstory, vision, and values, Rootree created a corresponding brand identity and logo; an archway with the shadow of a tree. The timeless archway represents the concept of hospitality, and the act of walking through every door with the best regards and respect for oneself and all living things. The tree's shadow symbolizes the nature interweaved in seventree's DNA. As seventree is a specialty travel company, Rootree presented the idea of an alternate logo for each seventree trip, where the logo's colour palette and shadow visual changes with each new destination.
With beautiful new branding, Rootree created a website, business cards, guest souvenirs, and other marketing materials for the company. Social media management and content writing by the Creative Services team is also ongoing.
Answering the question "what is the meaning of travel?" the Rootree team directed and captured this short film for our client. The goal of this audiovisual marketing piece was to put the viewer in an immersive experience invoking the sense of travel through sight and sound. Check out the video below to get lost in the world of travel, it is a beautiful place.