Timely Harvest is a local farm-to-door supplier and delivery service of premium food products. The farm holds an overall focus on wellness, holistic nutrition, environmental sustainability, and community support. Rootree has been there from the beginning to create everything from branding, packaging design, marketing materials, and an in-progress website. Join us as we explore the growth of Timely Harvest's brand, from the ground up.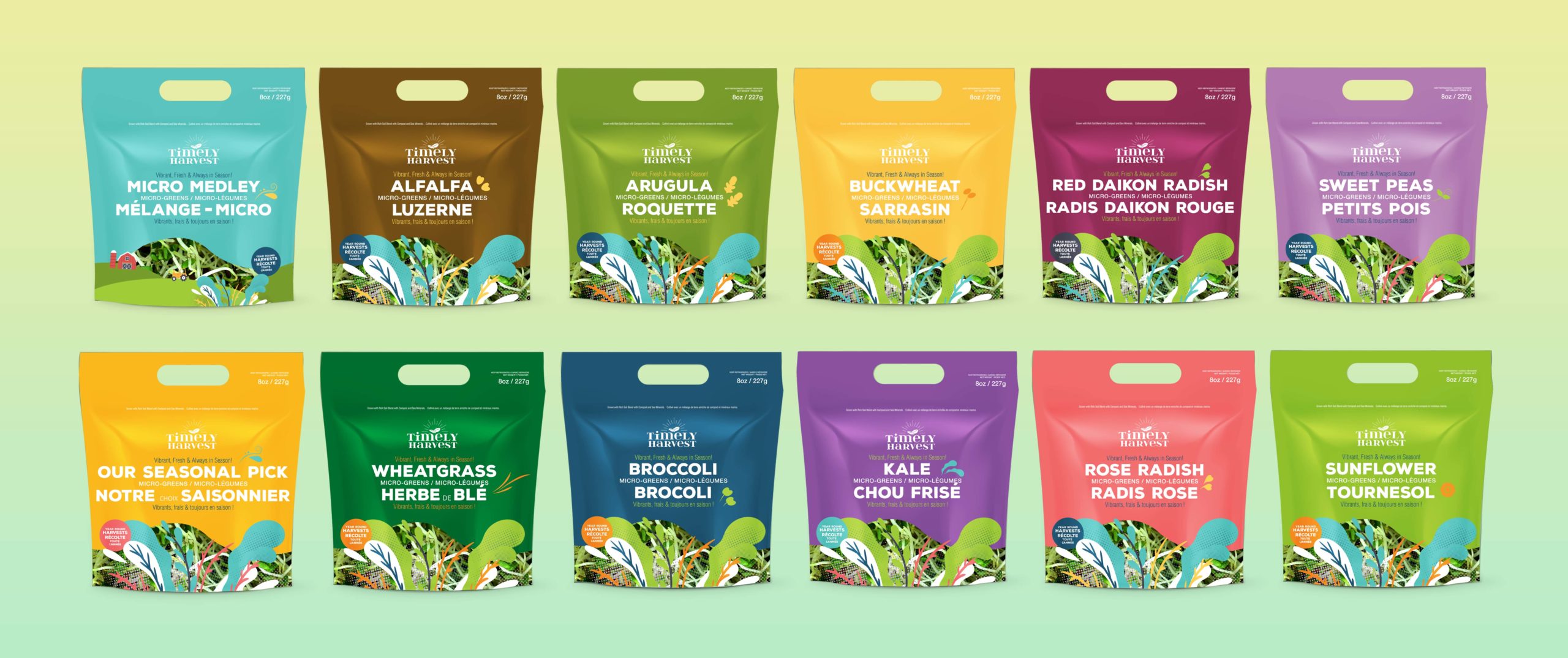 Timely Harvest's initial branding and logo conception revolved around a vibrant, colourful, playful, and honest identity. The spirited logo and other visual design elements reflect this perfectly. With a wide range of farm-to-table products, it was important for Rootree to maintain consistency across all branded materials. This included overhauling Timely Harvest's existing line of stock and label packaging to match the refreshed designs. The client's newly sprouted custom packaging was sleek, eye-catching, and completely reflective of the brand.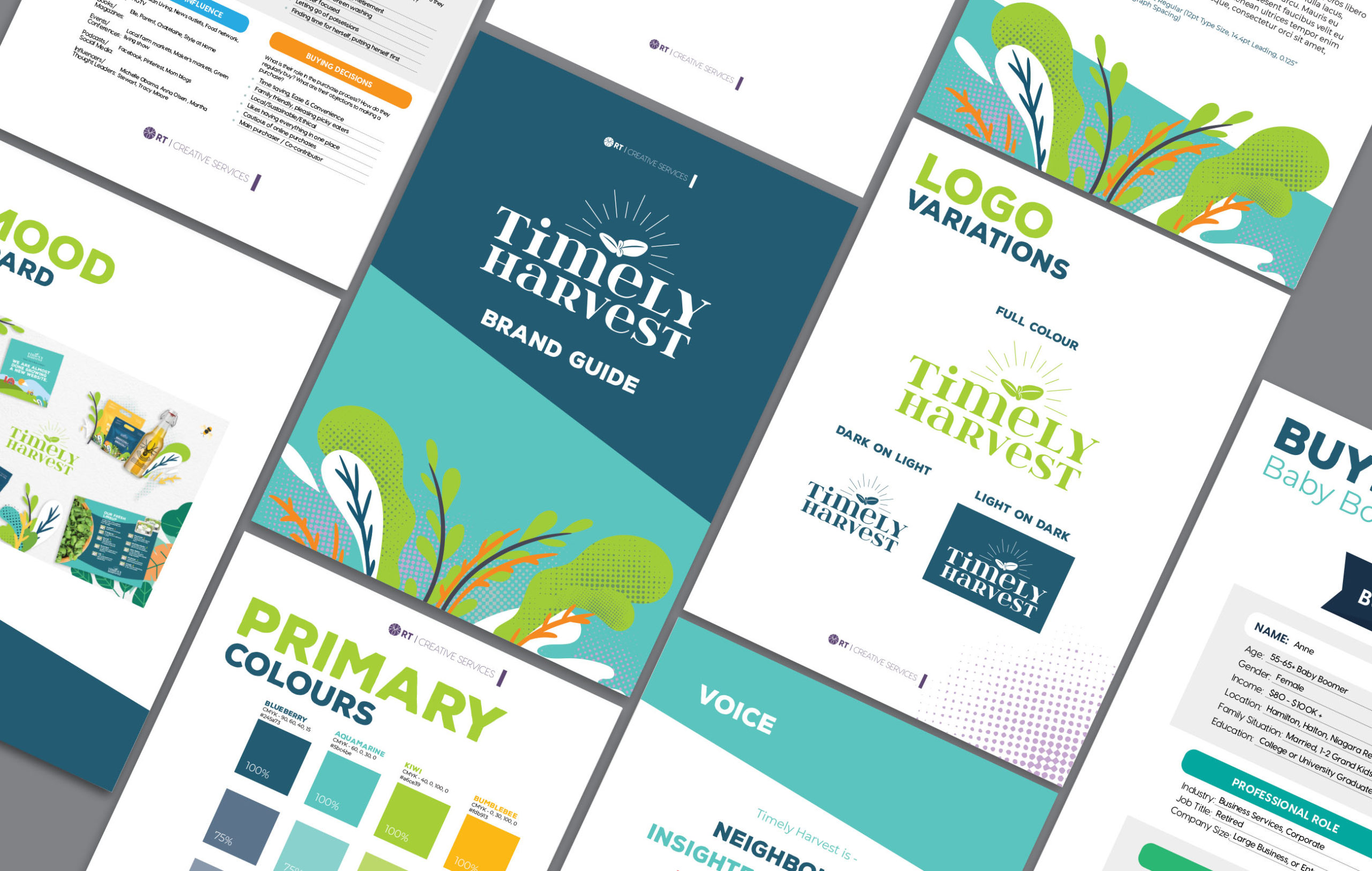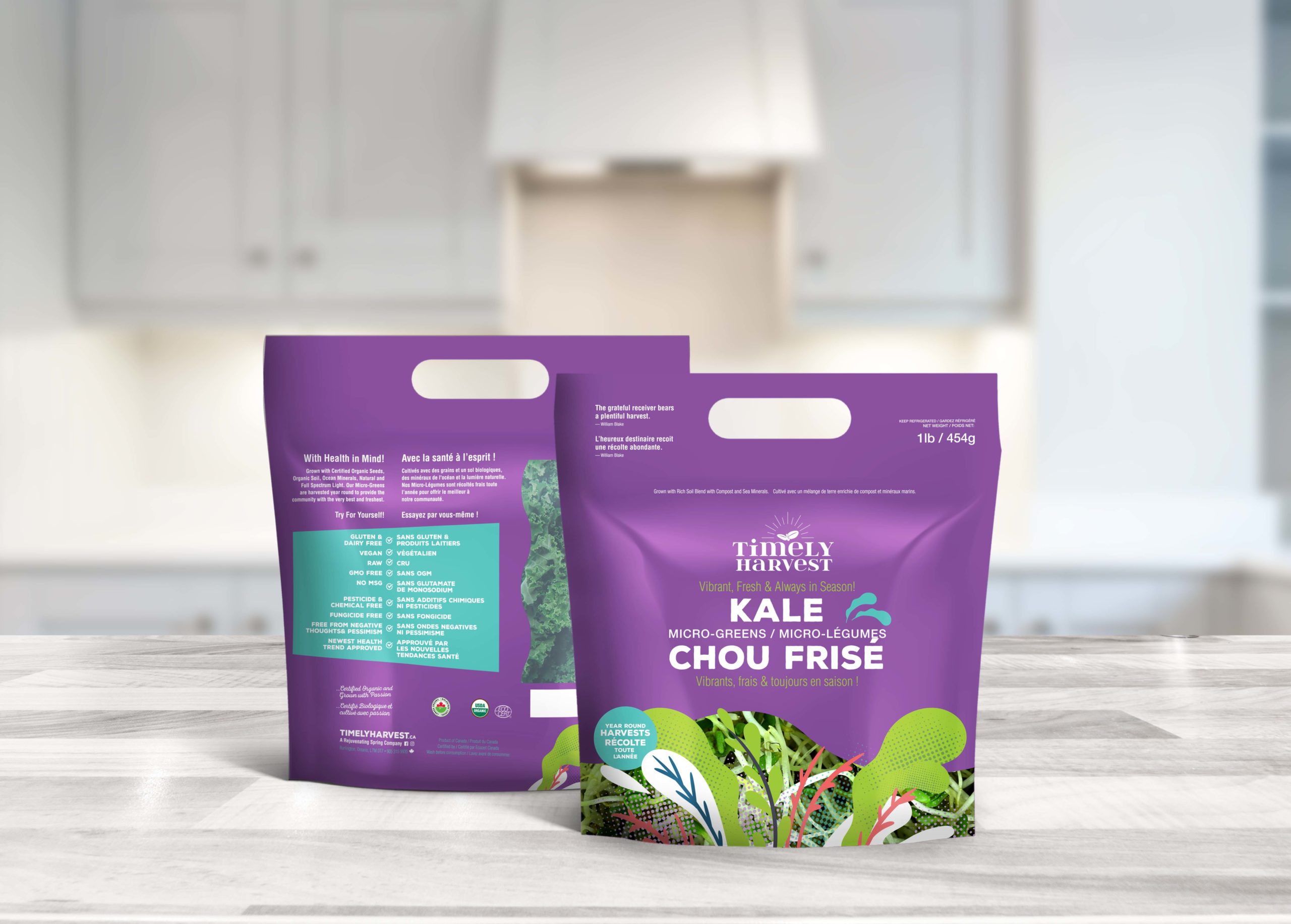 Along with design, Rootree is in the works of creating a custom social media marketing strategy for Timely Harvest. The Rootree team is also currently building a brand-new e-commerce website to enhance Timely Harvest's presence and services. Now, ordering healthy food choices and getting them home-delivered can be easy-PEASy. Interested?
Place an order today.