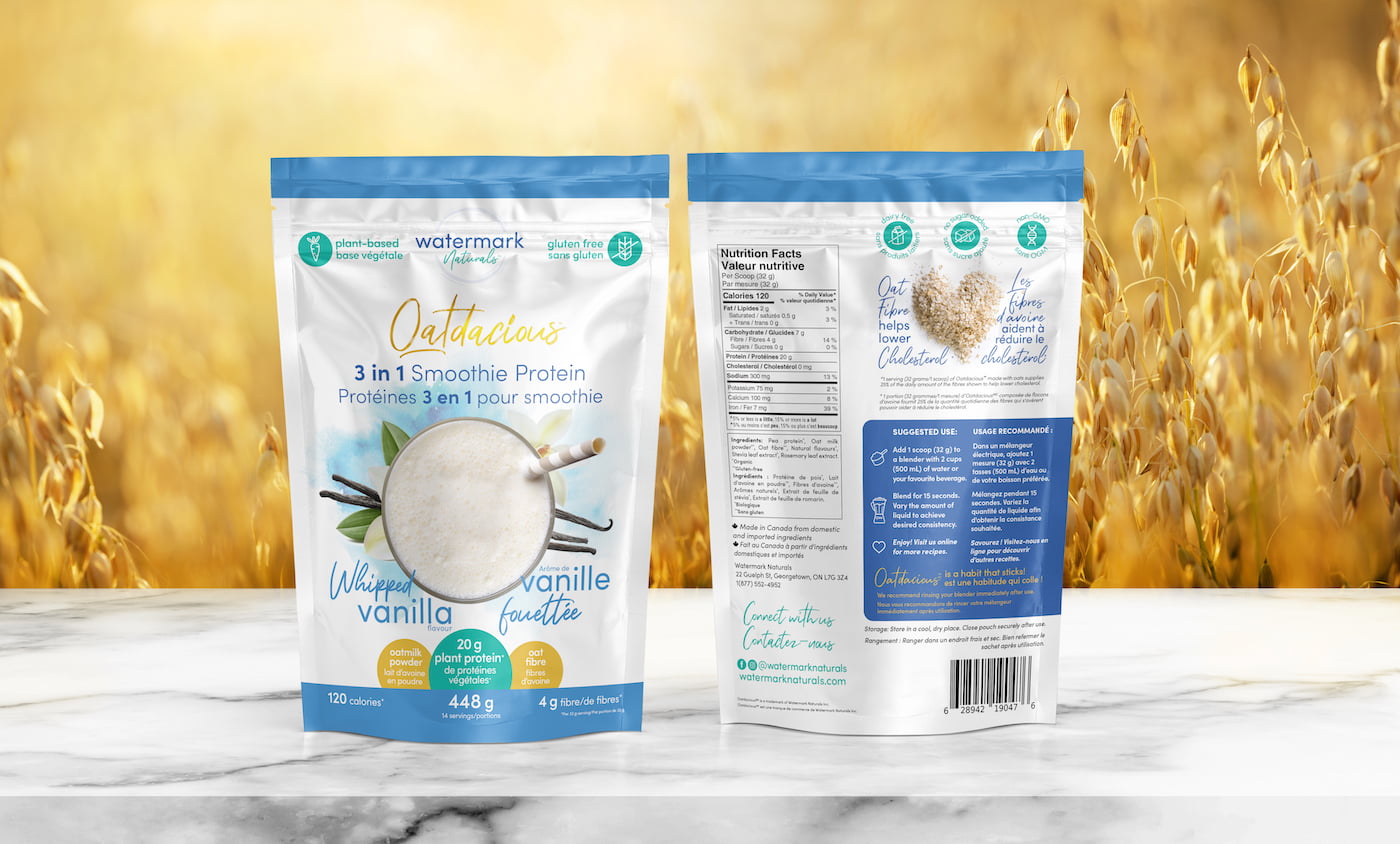 Watermark Naturals
is an Ontario-based business that offers healthy oat protein smoothie blends! Though they might be new to the retail world, the founder of Watermark Naturals has decades of expertise in the health and wellness industry. The name itself comes from the natural occurrence of a high watermark where a tide is at it's peak. Their all-natural oat protein powders promote a balanced lifestyle, with many health benefits to help you become that peak version of yourself —and perform at your high watermark. Watermark Naturals came to Rootree for branding and package design; with our Superior Package, the brand could hit the market ready to compete with the big names.

Watermark Naturals' partnership with Rootree began with a blank canvas and a ton of ideas. To start out, we established some beautiful, clean branding to truly highlight the uniqueness of the business. As opposed to the sporty, dark, and pharmaceutical branding of most protein powder companies, Watermark Naturals wanted a soft, natural- looking logo with an ocean blue colour palette. Ultimately, we created several options for the client and made a version that combined their favourite elements. We'd easily pick their product up off the shelf with the calming appearance of their branding.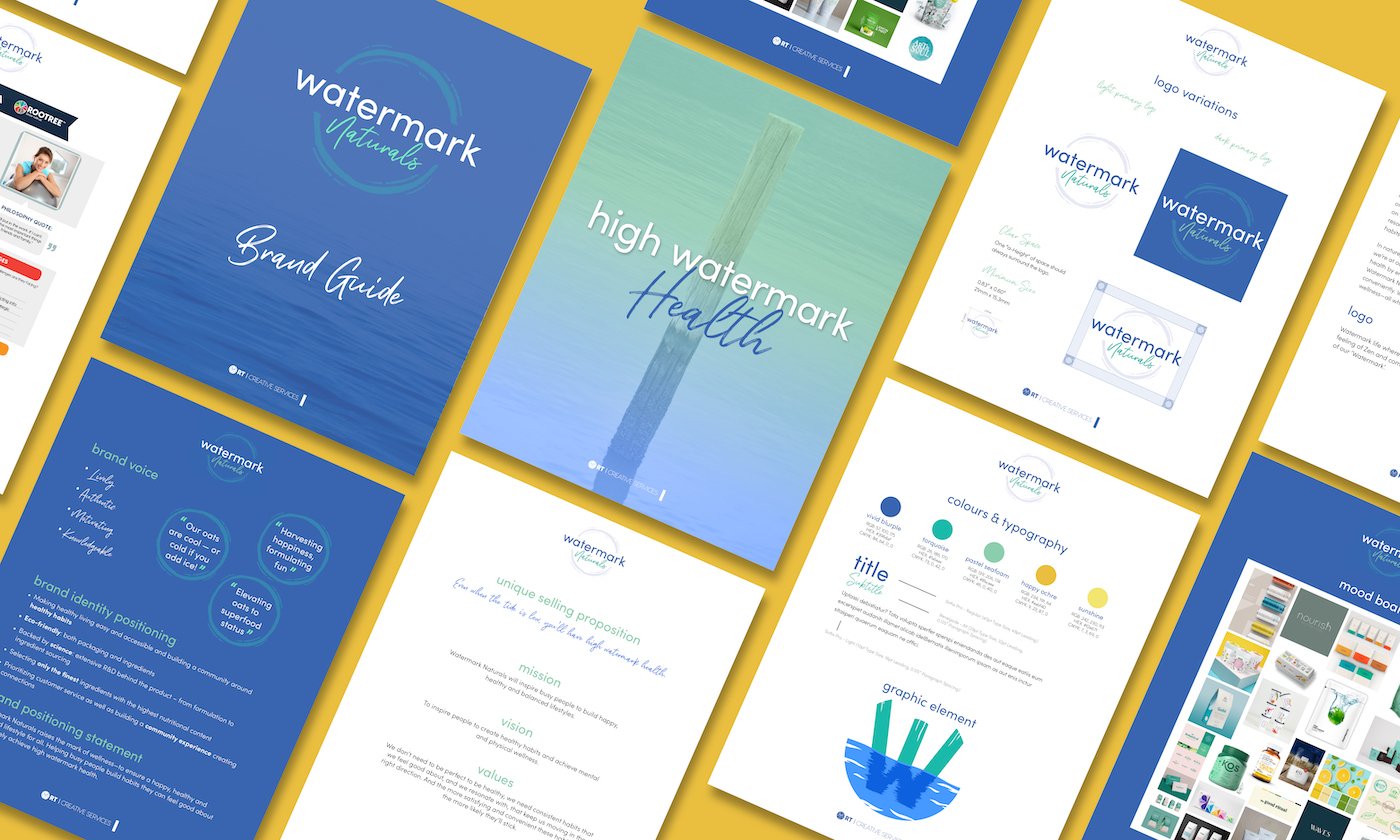 As for the pouch design, we carried on the soft and natural approach of the logo into the appearance of the packaging. The design that Watermark Naturals selected perfectly embodies their goal to make eating healthy uncomplicated and stress-free. The photography-based visual with the watercolour accented, white background appears very clean and professional. The blue tones of the branding perfectly offset the white space on this packaging and make it pop off the shelf for customers.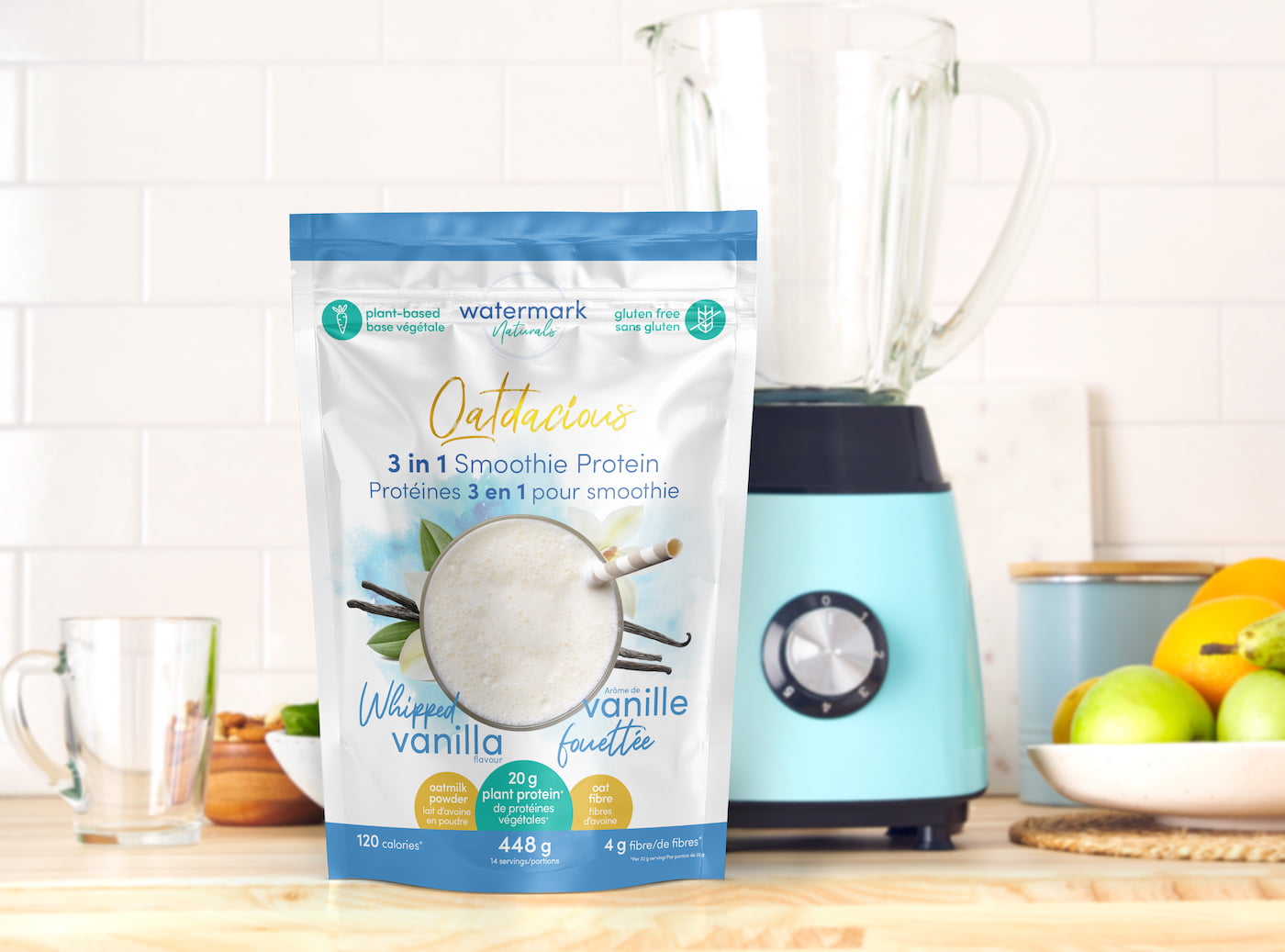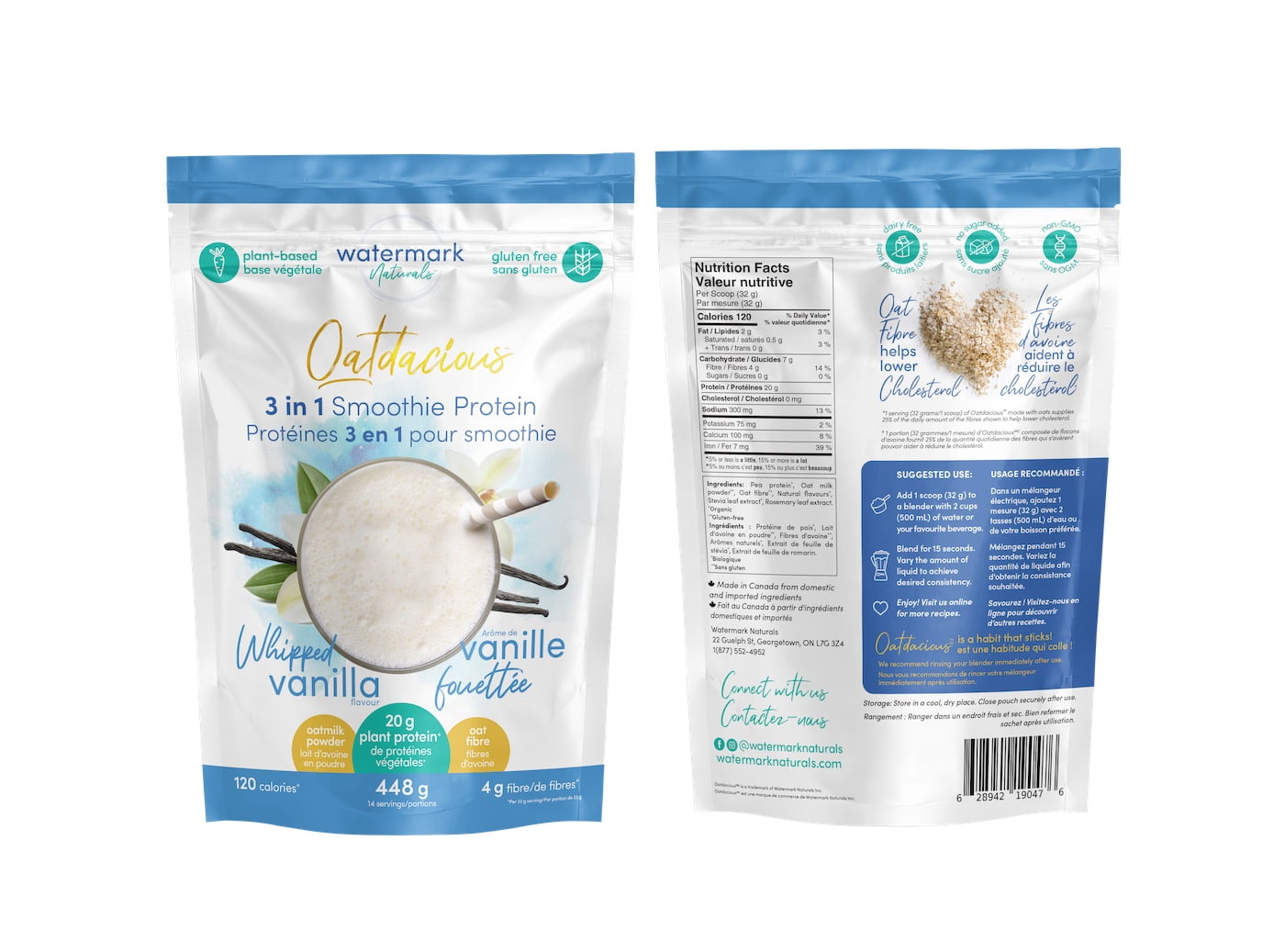 Thanks to the flexibility of our digital printing process and the quality materials we use, we also had the capacity to use metallic effects on this soft-touch metallic pouch to highlight "Oatdacious" as the product name in stunning gold lettering. We highlighted the instructions on the back in gold metallic as well to catch the shopper's eye and help them make their smoothies with ease. We can't get enough of how beautiful these pouches are; we love our job!