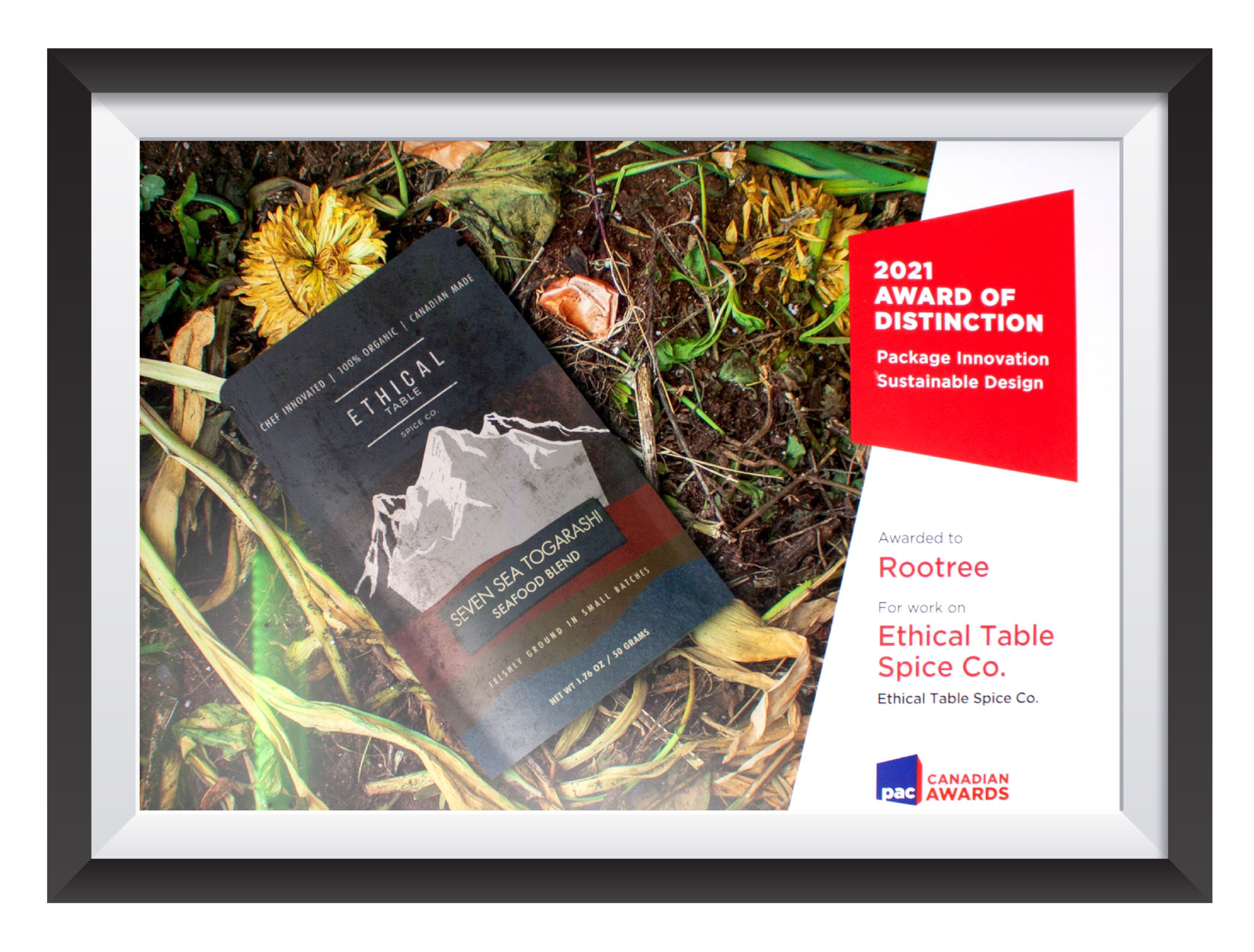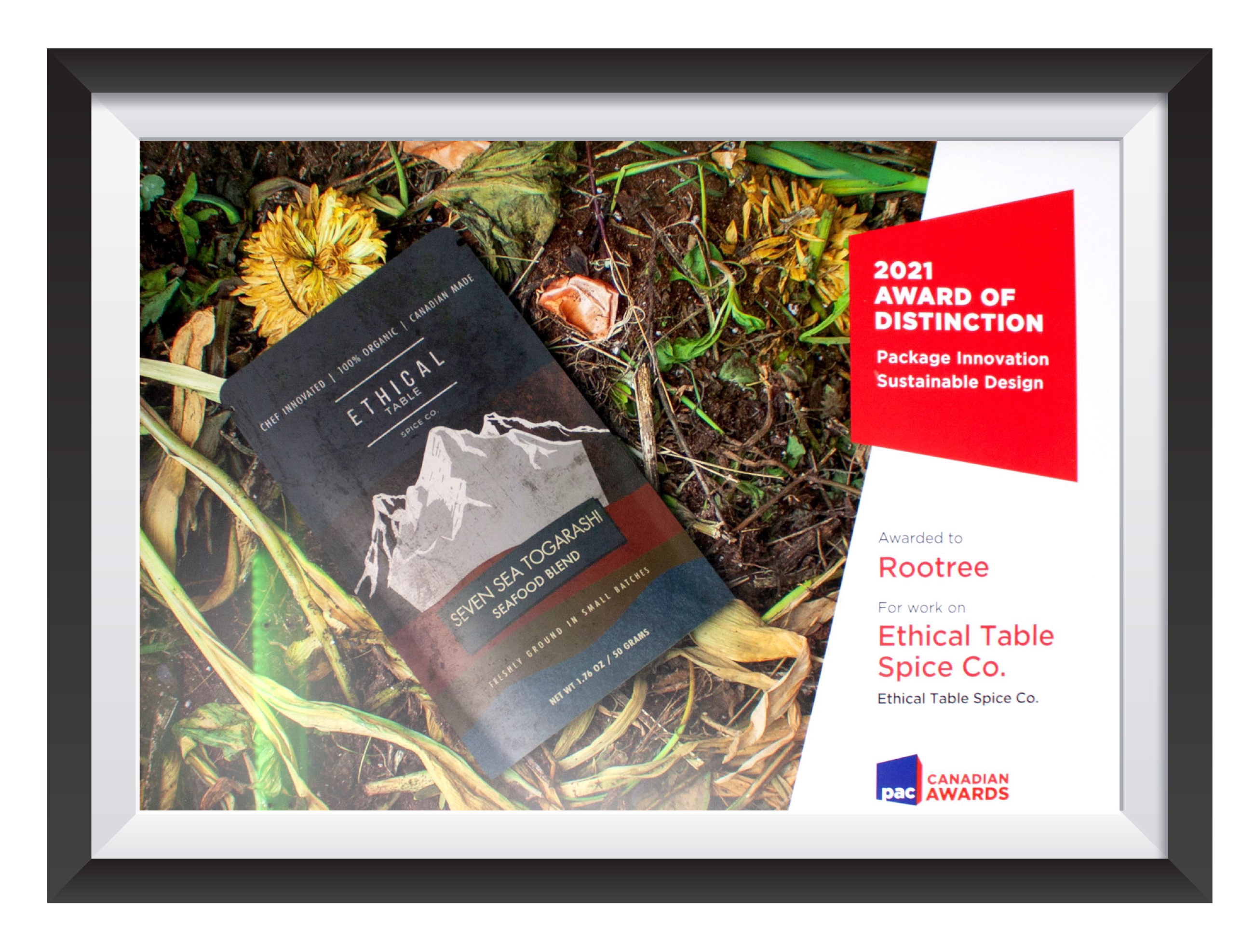 Ahem… Did you hear!? Earlier this month we found out some very exciting news!
*Drumroll*
We're thrilled to announce that we've won an Award of Distinction from the 2021 PAC Canadian Awards in the Package Innovation—Sustainable Design Category! We were up against some of the most recognized brands and creative agencies in Canada, so we're very proud of this award.
Please join us in congratulating Ethical Table and the Rootree team for all of their hard work in making this happen! An extra warm round of applause to Rootree's Creative Services team for designing and bringing Ethical Table's vision to life. Might we just say that, next to the winners in the Sustainable Design category, Rootree's compostable packaging and design for Ethical Table look very fine! Congrats to all the winners!