K9 Kelp
As the third recipient of our RT | Foundation Award, we knew that we wanted to help a company that expressed our core values of sustainability and community – which is why choosing K9 Kelp was so easy! K9 Kelp makes sustainably-sourced dog treats made from Canadian kelp that comes from the ocean waters in Northern B.C. While their dedicated community knows how amazing their products truly are, we know that potential consumers primarily make purchasing decisions based on how a company's packaging looks.In order to help K9 Kelp's community grow, we helped them make the jump into customized packaging by re-designing their current packaging so that it would stand out on the shelf. As shown below, their old packaging uses stock bags and custom labels, creating a more informal look for the brand.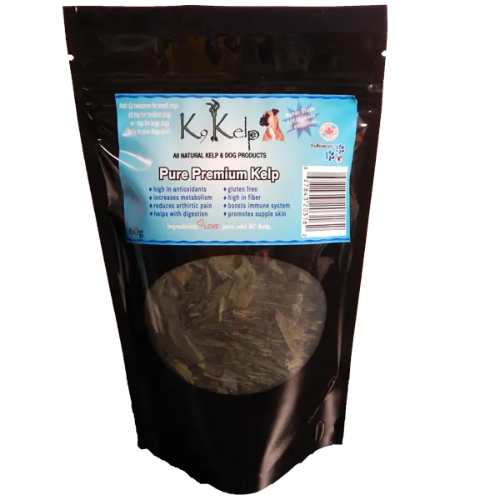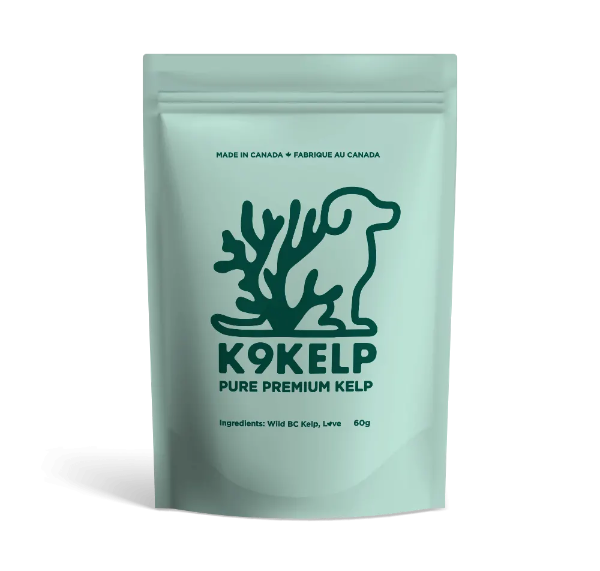 About K9 Kelp, from their website, in their own words:
"Our company is quite unique in that we have created all product recipes from scratch, manufacture everything within Canada, and continuously provide a detailed level of quality control enforced by our own highly trained staff. Our products are being used throughout the world by our valued Kelp Community members that expect the very best quality Kelp for their dogs…and we proudly deliver on this commitment!"
— k9kelp.com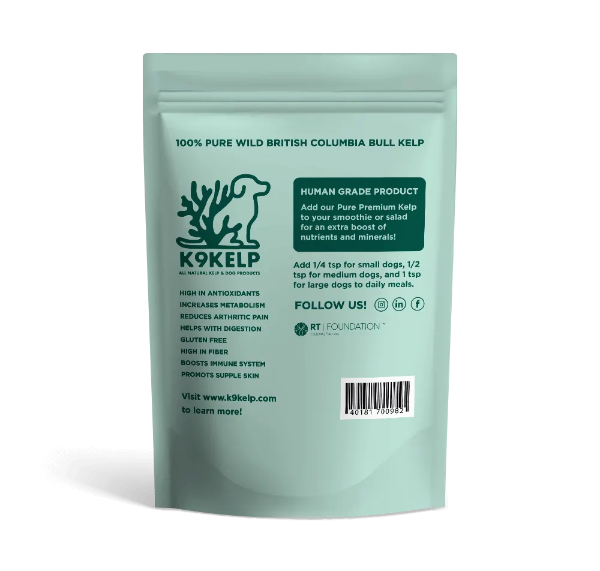 Here at Rootree, we have a large focus on sustainability, and it is key that the business we choose to receive this award also does their part to protect the earth. The kelp that K9 Kelp harvests is overseen by the Department of Fisheries and Agriculture in BC, and less than 10% is harvested each season to protect and preserve the kelp forests.With redesigned packaging, K9 Kelp's product is more likely to be noticed by consumers unfamiliar with the brand, and the buzz created by new customers will help to get it stocked on grocery store shelves!
About RT | Foundation
Customized packaging can be a game-changer for new and developed companies alike, which is why we created this Award! Not only does customized packaging help brands stand out on the shelves, but it helps them develop trust and credibility with potential customers. We know that, as a small business, you likely have about 1,000 things on your to-do list, and customized packaging might not be one of your top 10 tasks. That's why we take the stress and cost away from designing a package, and create something beautiful for our recipient, free of charge. No stress, no worry: just beautiful packaging. We want businesses in our community to thrive, because your success is our success.