Café Las Peñas
Some of our staff had the opportunity to visit one of our wonderful clients in Costa Rica.
Herbert, from Café Las Peñas (coffeecr.com), was the first RT | Foundation award recipient and was one of the inspirations behind our foundation.
We first met Herbert at his plantation located in Alajuela, Costa Rica in March 2019. He was growing, harvesting, roasting, and selling coffee to local markets and communities. However, he was using low-grade material to package his product; a thin plastic bag with hand-poked holes to let the CO2 out of the bag.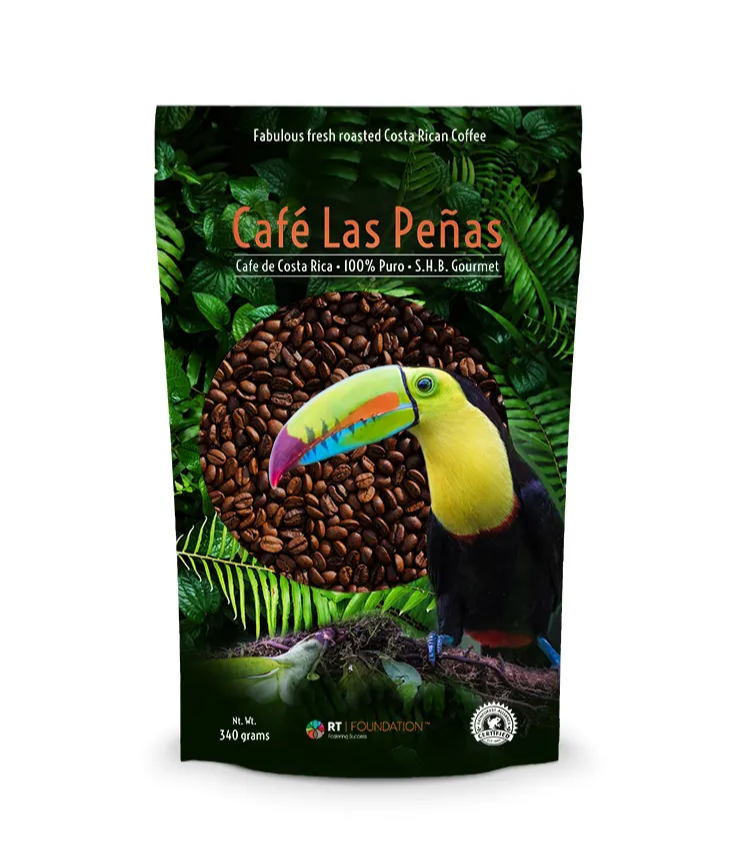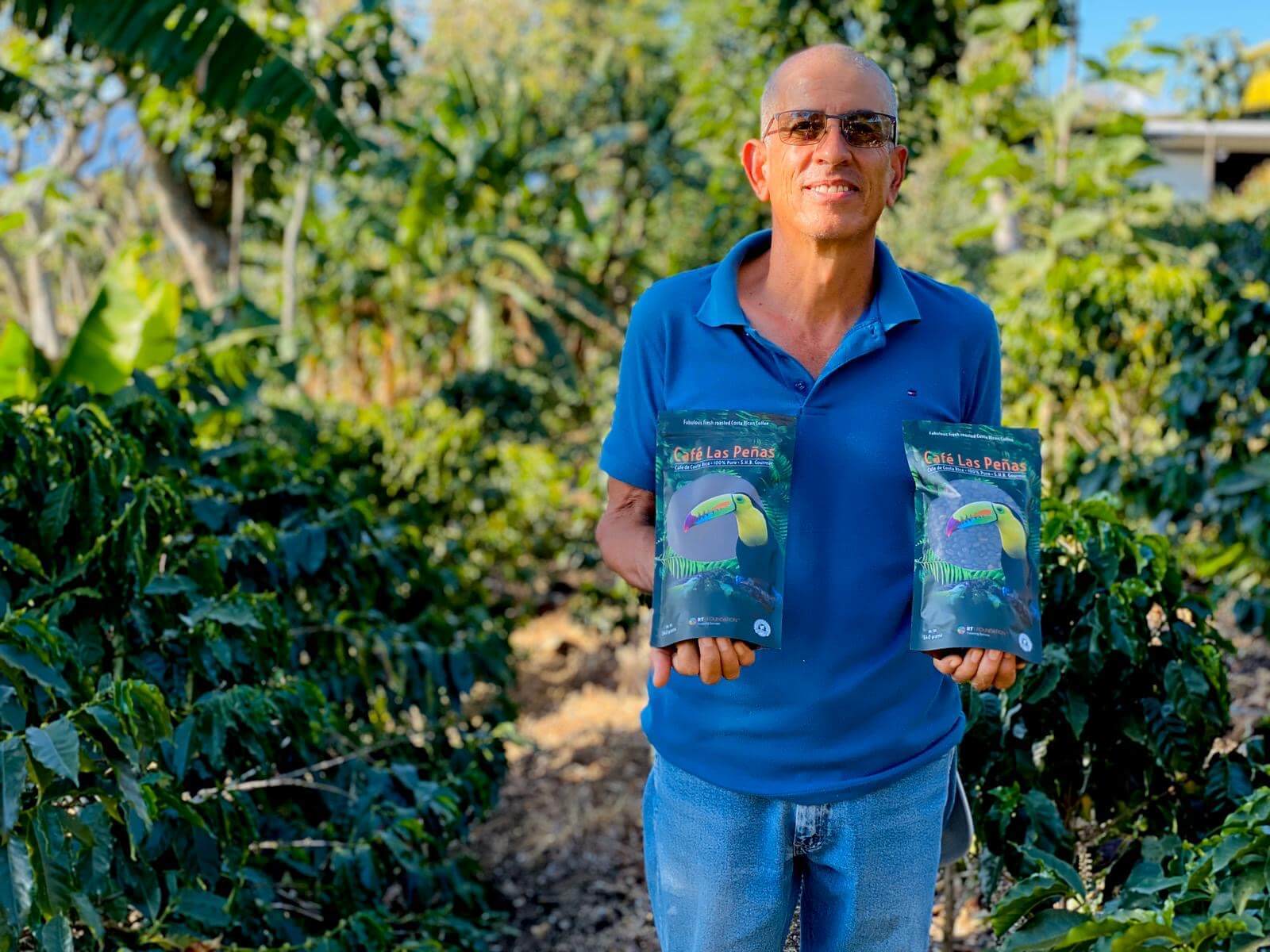 From their website, in their own words:
Las Peñas Coffee Factory is a Costa Rican Coffee family business since 1949.
Our coffee farm is located in the fertile slopes of the Poas volcano, at an altitude between 1200 meters and 1500 meters (4000 and 5000 ft.) above sea level.
All our coffee is collected by hand by workers who are looking for a better livelihood for their families, taking advantage of the vacations of the schools and schools, and in this way they can earn an extra money.

— cafelaspenas.com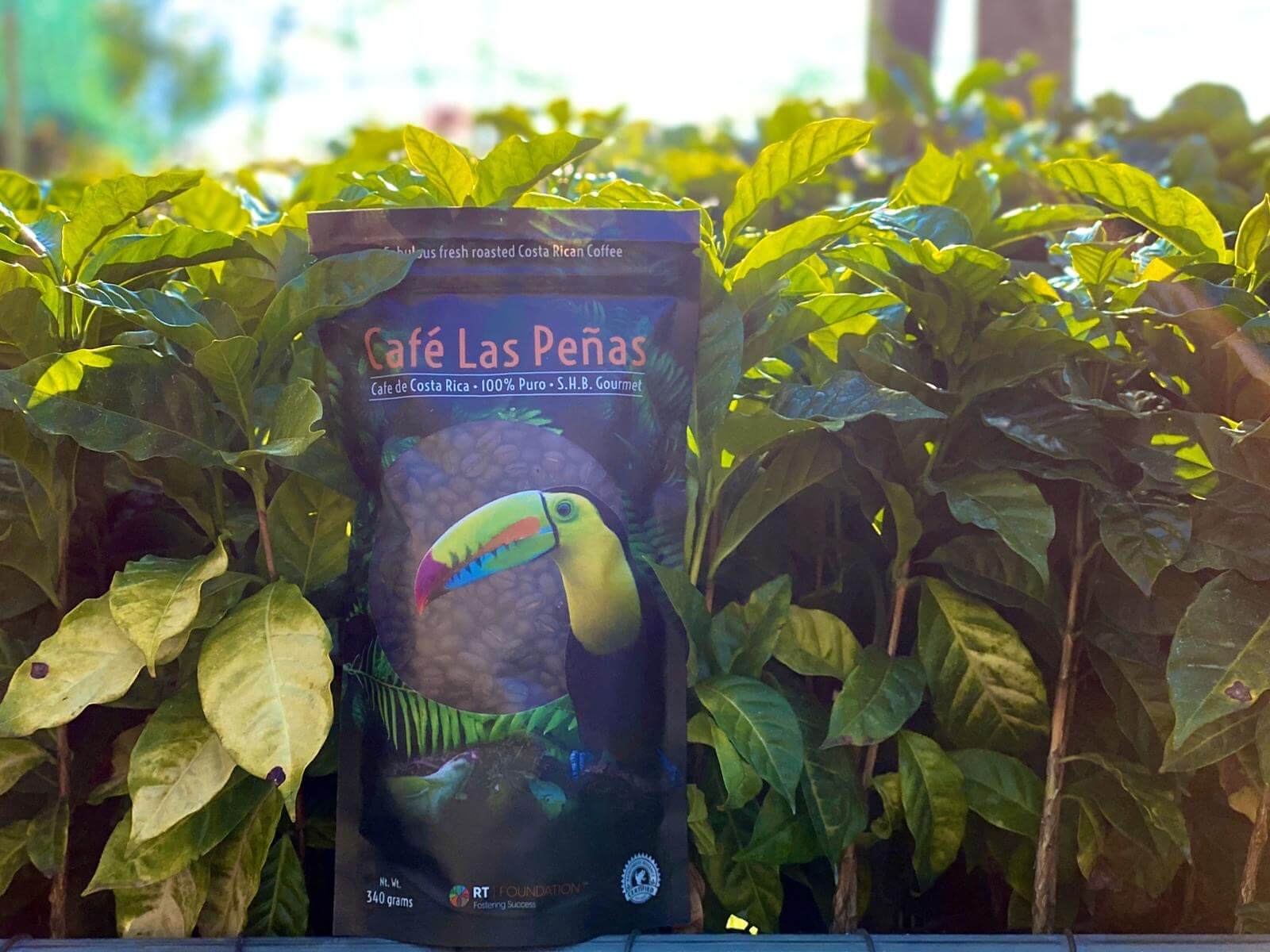 After visiting him and enjoying an incredible cup of coffee with a view of the Poás Volcano, we couldn't think of any better way to promote Herbert than by redesigning and manufacturing a pouch for his company. Today, he says the design "stands out on the shelves and represents exactly who we are".
We loved having the chance to reconnect with Herbert on his farm, to discuss more opportunities of growth for his small business, and even bring some of his Costa Rican java home for our staff!
Thanks a latte, Herbert, and we hope to see you next year!
If you know a business that could benefit from the RT | Foundation award, contact us! We are always accepting nominations.
About RT | Foundation
We love our customers; from ordering stock packaging, to custom designs, to our digitally printed labels and packaging. Rootree encounters a lot of businesses and products; we know a great product with a ton of potential when we see one (and with over 25,000 satisfied clients, we also know a good design when we see one).
That's why we created the Rootree Foundation Awards. This distinction is typically awarded to a business who is currently ordering stock packaging or digital labels from us, but we see major potential for them and want to help them move into upgraded, premium packaging.
The recipient receives a complimentary overhaul of their package design, compliments of our in-house creative services team. We then work together to determine the perfect custom pouch sizing – no more fitting the brand to a stock bag, we fit the custom bag to the brand. Once the client has approved the design, we print the new packaging, and send it on its way. We love seeing brand new, custom packaging in action!
We want our customers' businesses to thrive, because their success is our success.