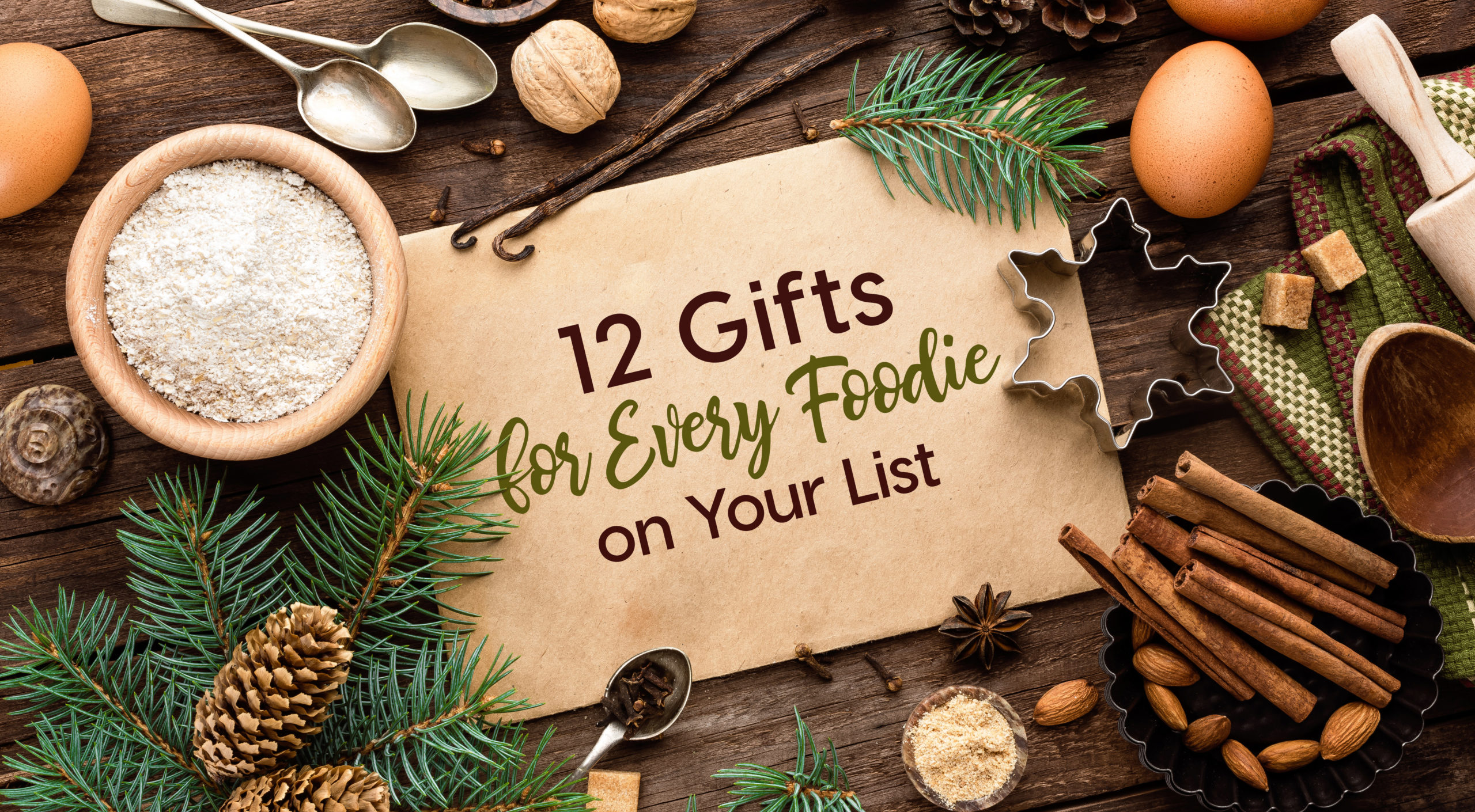 The best kinds of gifts are the ones you can eat
For ambitious home chefs, cocktail-obsessed hosts, and people who just love to eat, we've rounded up a collection of one-of-a-kind gifts for the foodies in your life. We sipped, snacked, and sorted through many samples to pick out the most stellar items so you can feel confident wrapping up any one of the picks on our list. To make this gift guide even more special, and to show our support to small and local businesses, every brand listed is a small business client of ours!
For the foodie who always brings hosting to the next level
Cedar Valley Selections Pita Chips (Oldcastle, ON)
Cedar Valley Selections makes artisanal pita chips that are baked to perfection. Perfectly crispy, these pita chips are great as a salad topper, with your favourite holiday dips, or (if you're like us), just by the handful. These scrumptious chips come in a variety of delicious flavours, so if you're hosting this year for the holidays, you won't have to worry about picky eaters.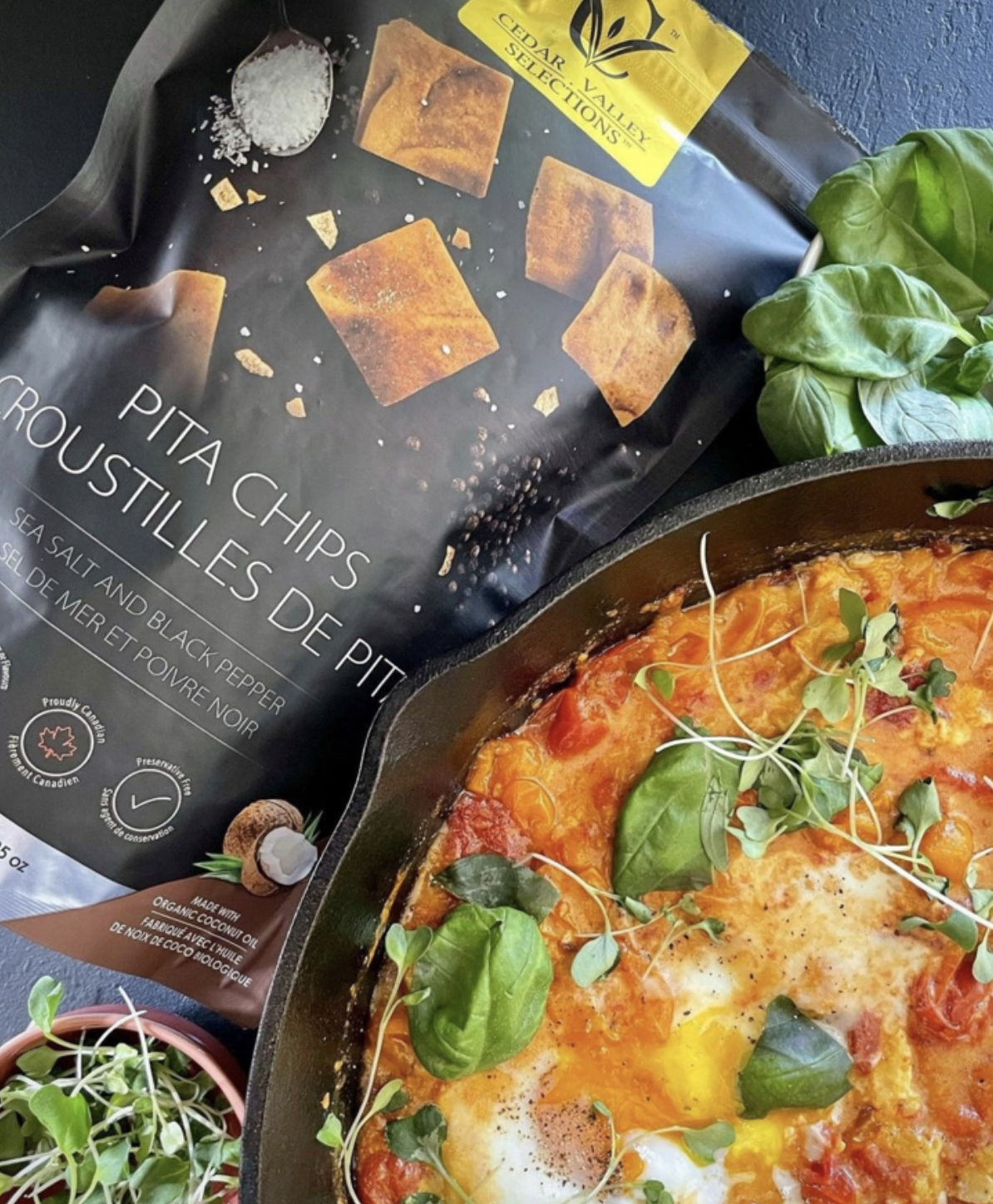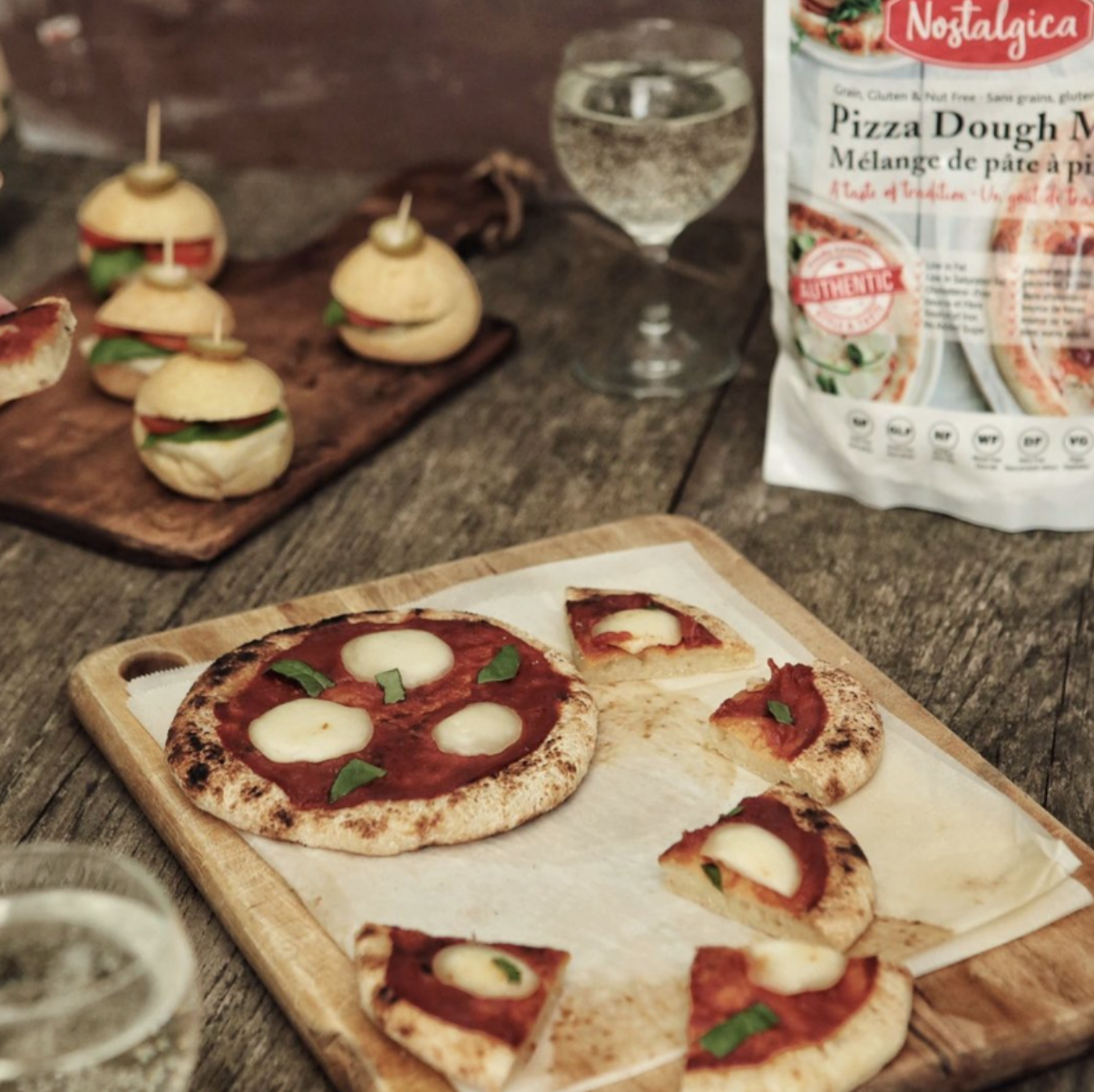 Nostalgica Pizza Dough (Ajax, ON)
For the foodie who likes to get adventurous with their 'za, Nostalgica Pizza Dough is a perfect choice! There are hundreds of appetizer recipes that can be made with pizza dough, and honestly, we're confident that all of them are insanely delicious. Fret not, those with dietary restrictions, Nostalgica's pizza dough is free from grains, gluten, wheats, nuts, and dairy. Yes, this is a healthy dough, and no, not a single person tasting your food creation will be disappointed in the slightest.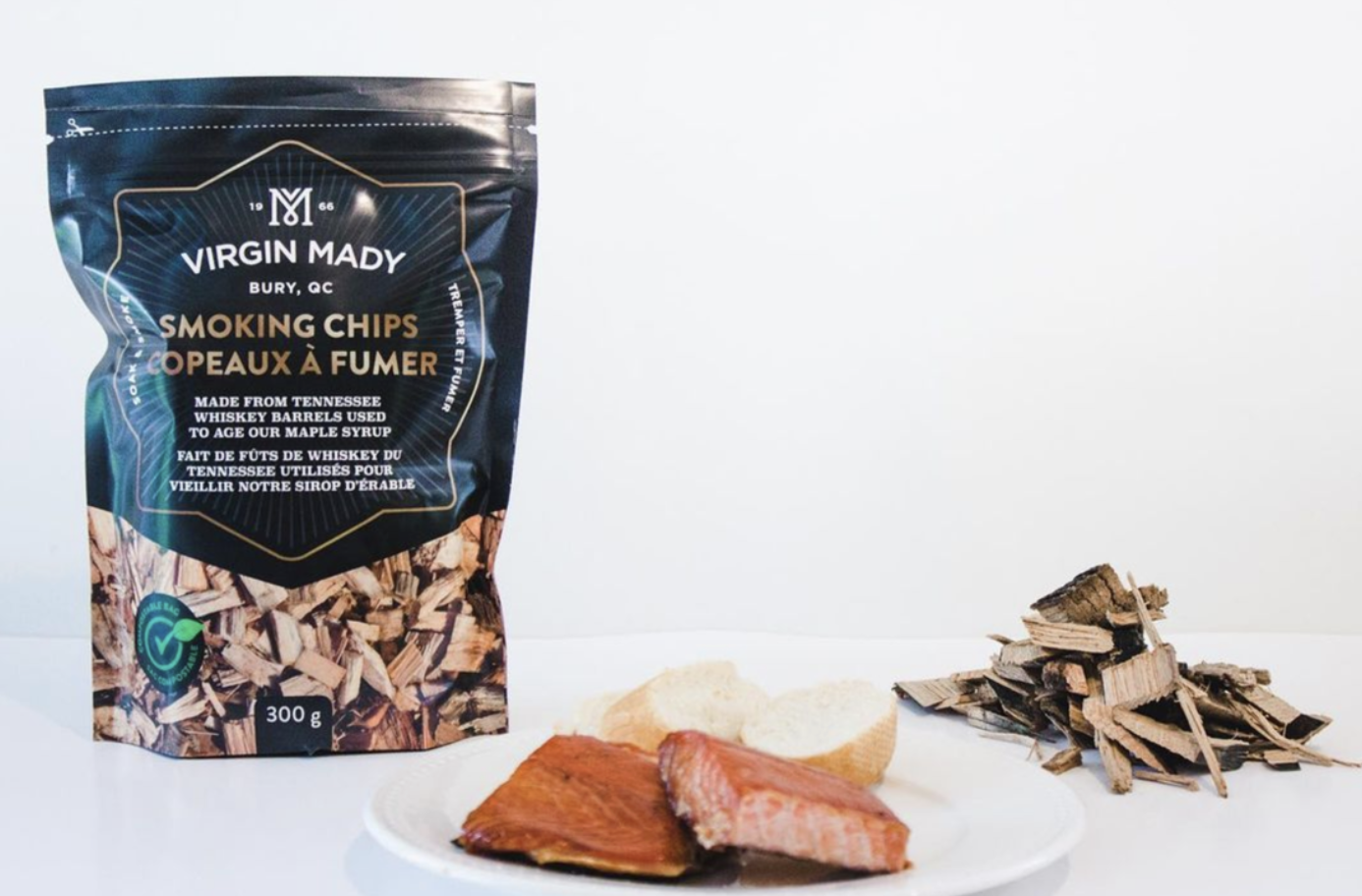 Virgin Mady (Bury, QC)
While we wouldn't recommend eating these chips, the Virgin Mady Smoking Chips are a great one-of-a-kind gift for the foodies! Practically anything can be smoked on the grill to add the most delicious smoky flavour. These smoking chips are made from Tennessee whiskey barrels that are used to age Virgin Mady's maple syrup. Infused with notes of maple, whiskey, and oak, these smoking chips will heighten any grilled dish. Perfect for someone who will find any excuse to fire up the BBQ… even in the middle of winter.
The Raw Carrot (Kitchener, ON)
In the spirit of the holidays, The Raw Carrot's soup not only tastes great, but it does good deeds in the community. Partnering with churches and nonprofits across Ontario, The Raw Carrot creates employment opportunities for talented individuals living with disabilities and mental illness. Handcrafted in small batches and packed with tasty and locally sourced veggies… did we mention these soups are also free of preservatives? This soup is perfect to warm you and your family up on a cold winter's day.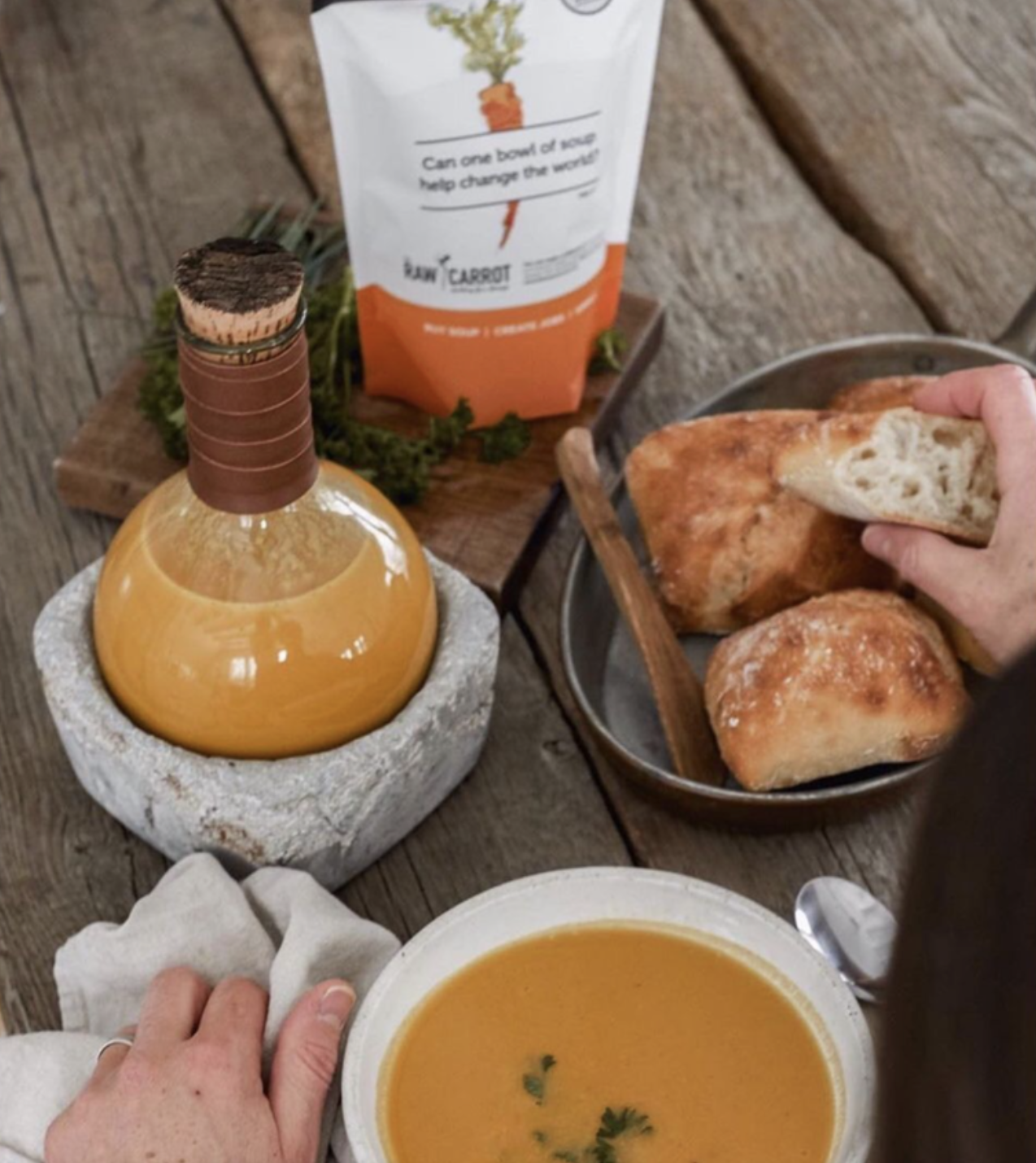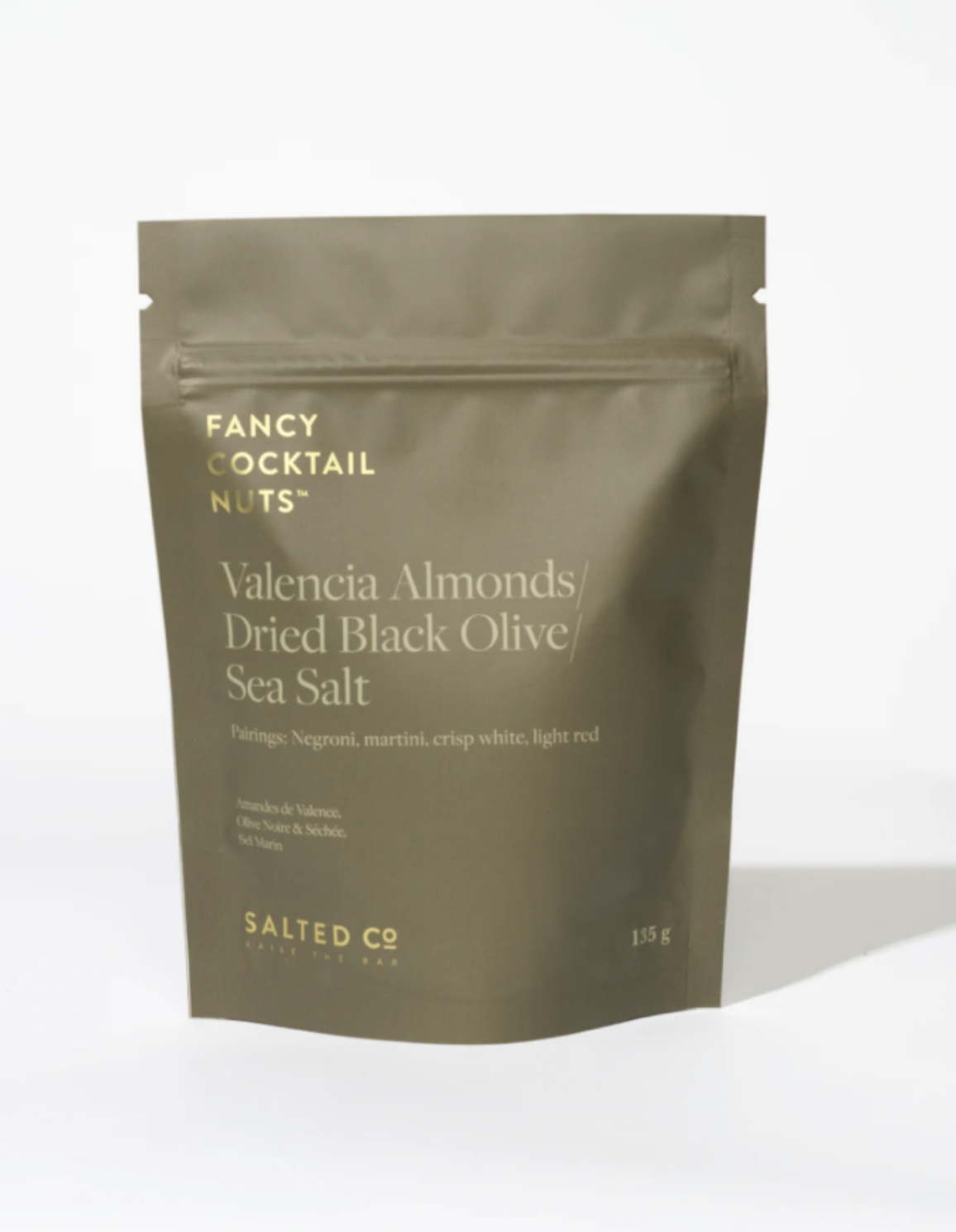 Salted Co. (Toronto, ON)
This one is for our party people! Get a killer cocktail hour spread within seconds with Salted Co.'s Fancy Cocktail Nuts. Not only does Salted Co. make things easy for you in terms of delicious appetizers, but the bag of Fancy Nuts also includes recommended wine and spirit pairings – printed right on the packaging. This snack will effortlessly raise the bar of your hosting skills.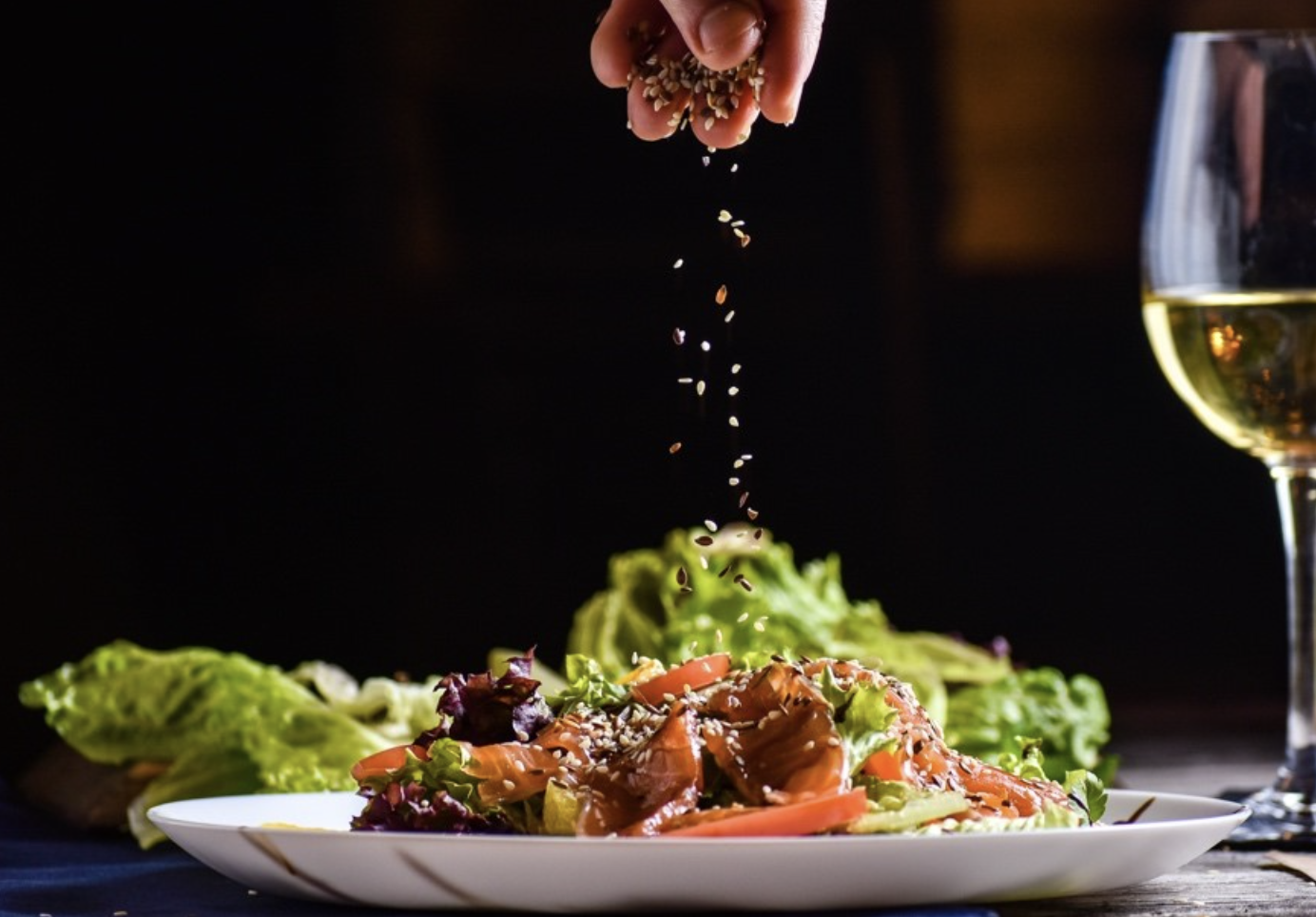 Chef's Vault – Private Chef Experience (GTA)
For those in the GTA who love to host a good party, but get a serious case of FOMO while spending the whole evening in the kitchen, this may very well be the best gift to receive. Enjoy Chef's Vault Private Chef Experience where Chef Adam Tinsley hosts a cooking class or prepares the most exquisite meal in the comfort of your own home with locally and sustainably sourced meat & seafood. Round up your family and friends, relax, and enjoy this cooked-to-perfection 5-star meal.
For the foodie who is also a beverage connoisseur
Amoda (New Westminster, BC)
Warm up this season with Amoda's sweet and spicy organic Pumpkin Spice latte made with real pumpkin! This nourishing blend of spicy turmeric, pumpkin pie spices, and coconut milk powder makes a delicious golden milk or extravagant latte! This blend is perfect for those who love the comforting taste of all things pumpkin, but aren't necessarily into drinking coffee! Thinking ahead of the game, Amoda made this mixture available in single-serve sachet form so you can enjoy your PSL anywhere, at any time.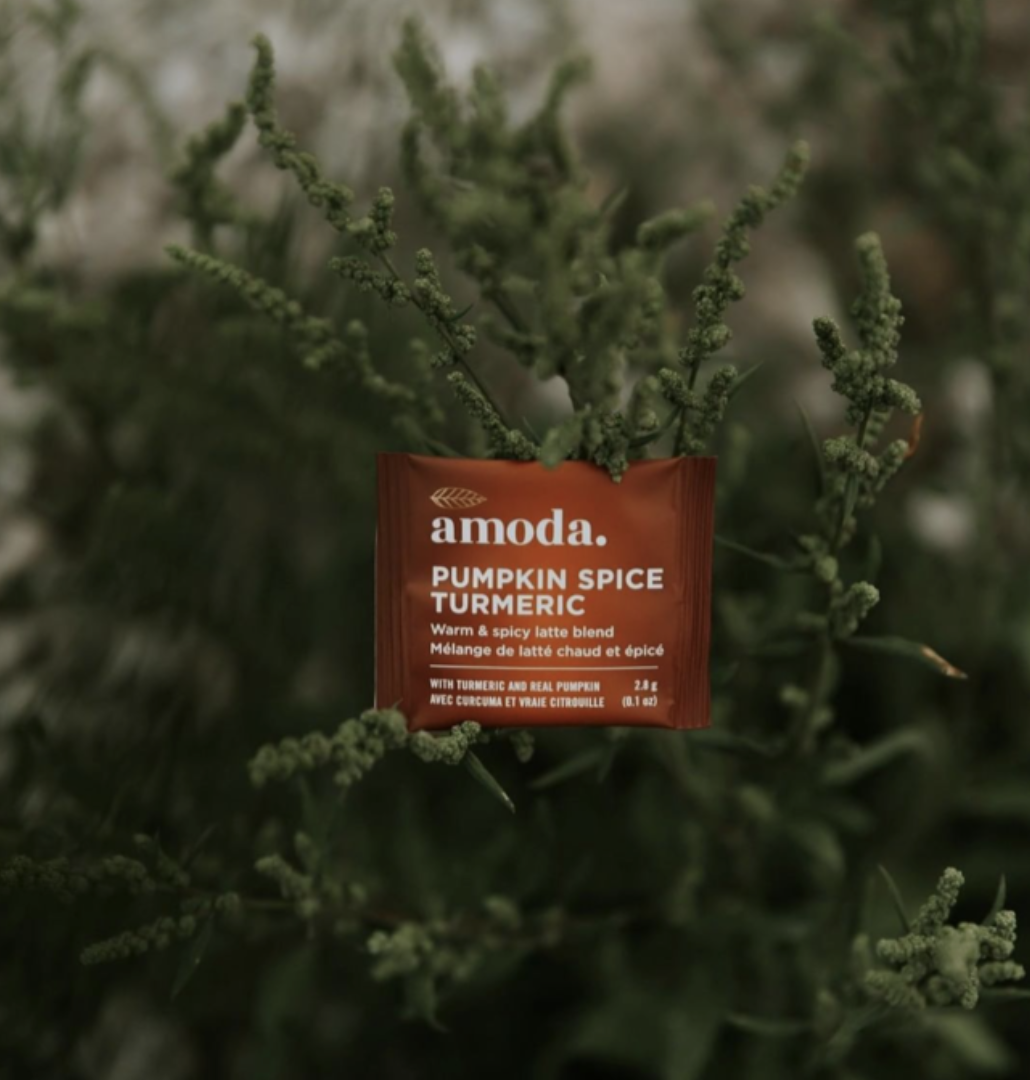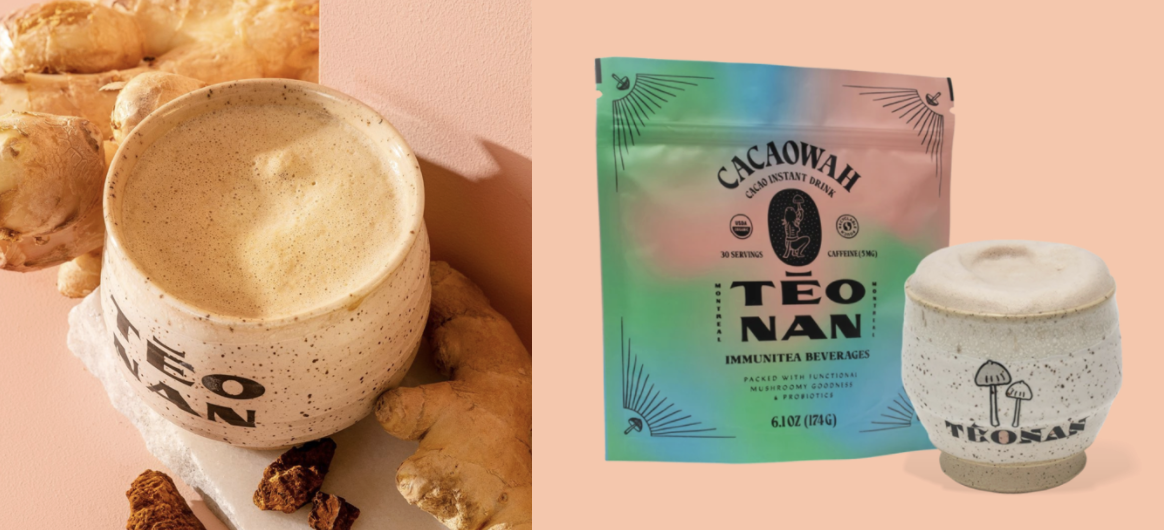 Tēonan (Vaudreuil-Dorion, QC)
Is it even the holidays without hot chocolate? Tēonan has perfected their six adaptogen mushroom mix without compromising on its deliciously rich chocolatey flavour. Perfect for those who have a sweet tooth but also want to gain the essential nutrients to heal the immune system.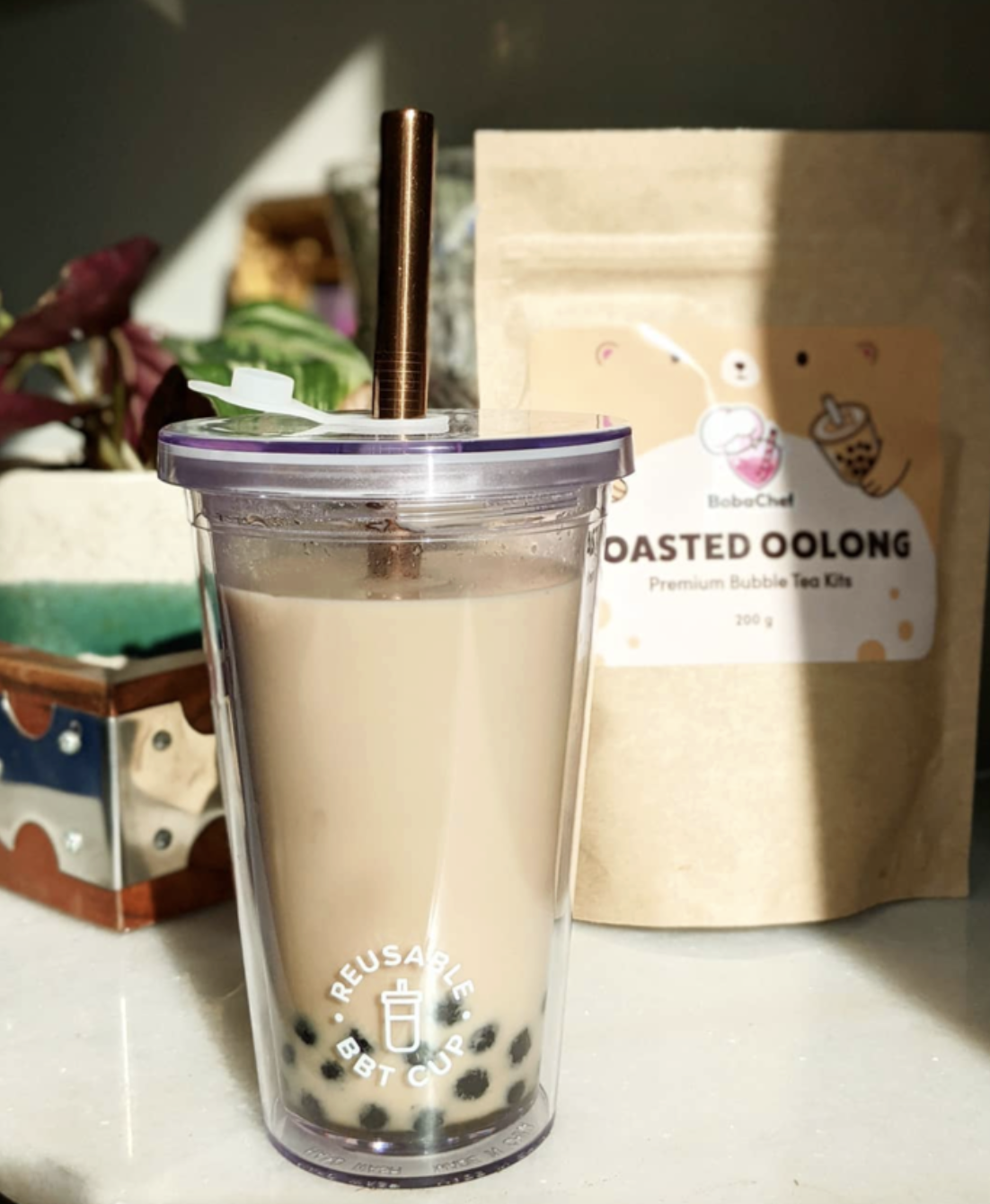 Boba Chef (Mississauga, ON)
We all know roasting chestnuts over an open fire is a heartwarming tradition, but have you ever had Boba Chef's Roasted Oolong bubble tea? Boba Chef created this bubble tea kit that can be completely customized to your preferred taste – use whatever milk beverage of your choice and it's guaranteed to taste delicious.
Born to Shake (Kelowna, BC)
All of our cocktail enthusiasts will agree with Born to Shake's mantra, "Life's too short to drink sh*tty cocktails." Especially during the holiday season, this is the time to consume the best food and drink. For those who are wishing they were on a warm sunny island this time of year, Born to Shake Party Pouches are made for you. The party pouches come packed full of flavour; all you need to do is choose your spirit of choice and spike, shake, drink, and repeat… all season long.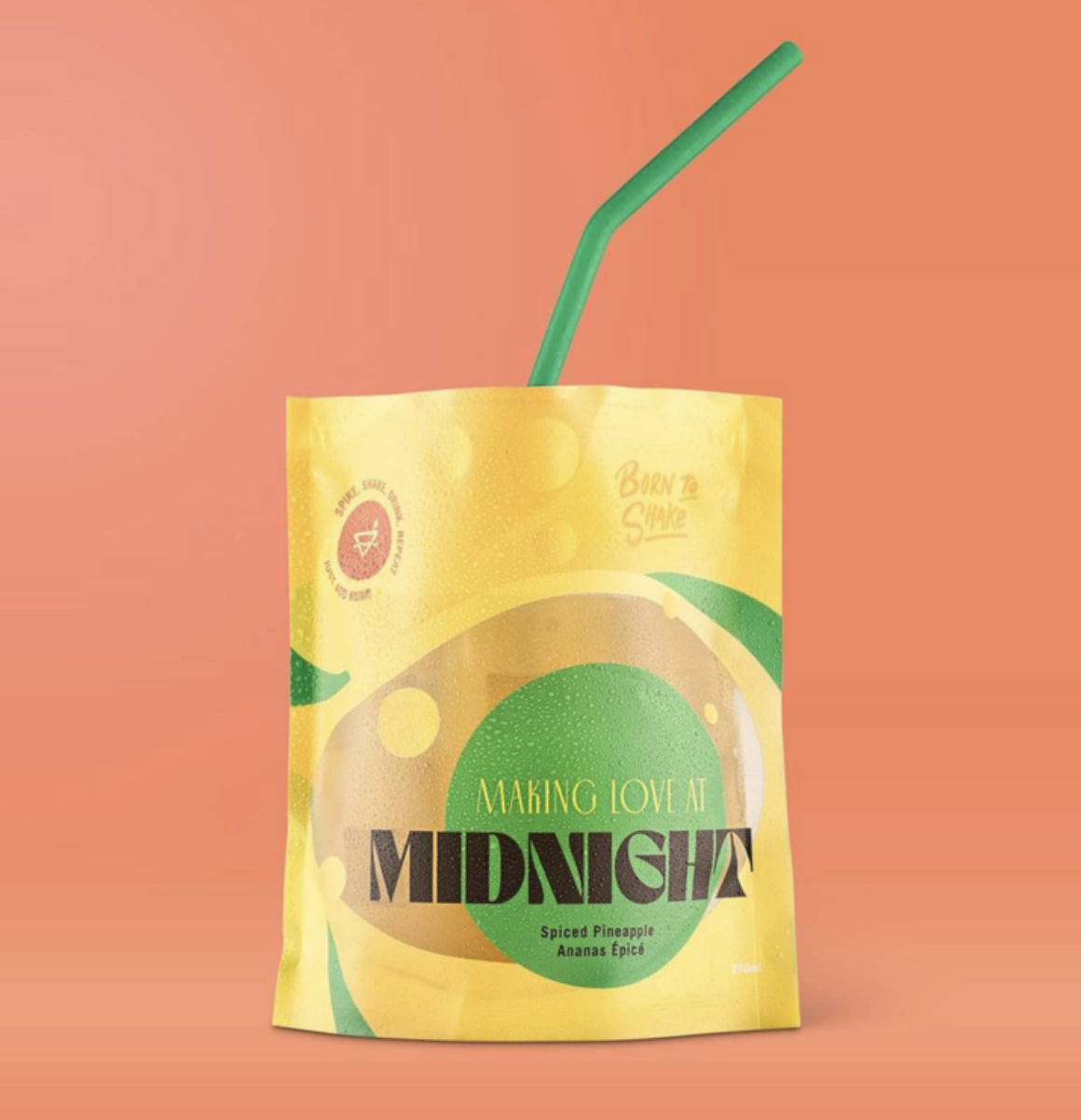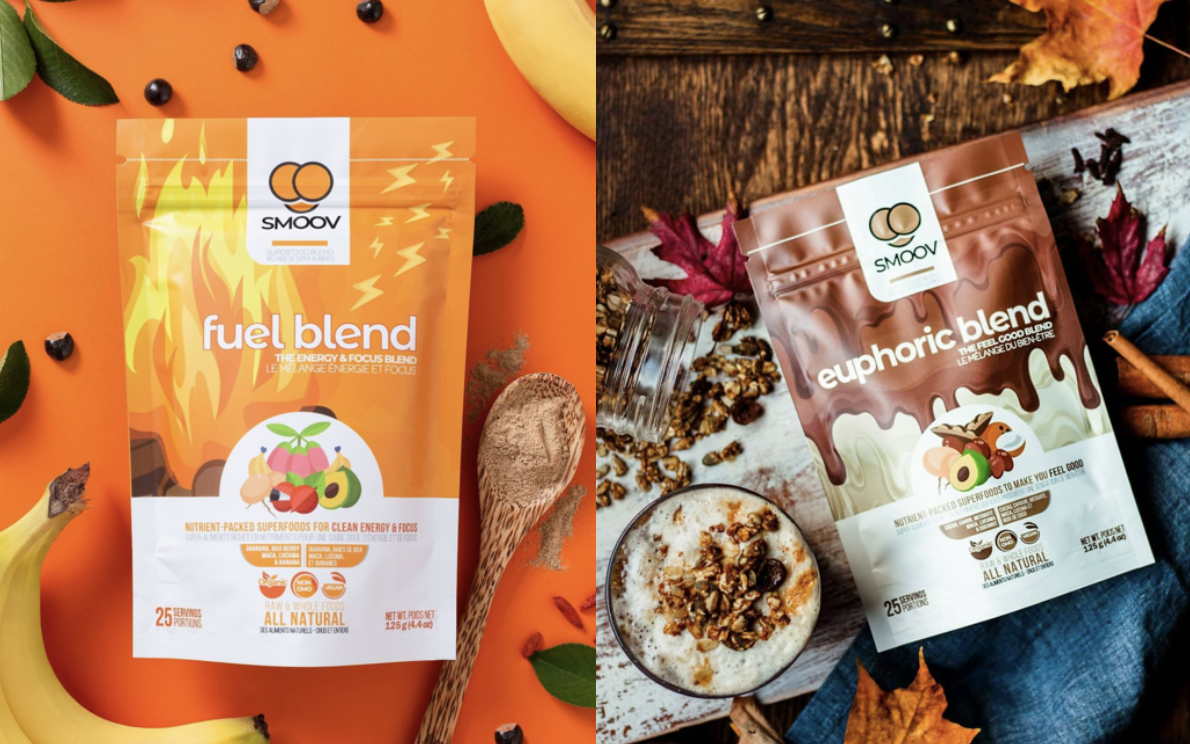 Smoov (Mississauga, ON)
Bundle up with Smoov's dynamic duo, Fuel and Euphoric smoothie blends! Holidays can get exhausting (all that online shopping and distanced socializing) and these blends are a perfect pick-me-up. Made with six powerful superfoods, these blends are packed with nutrients to satisfy cravings, boost your mood, and raise your energy levels! Just what everyone needs to power through the holidays!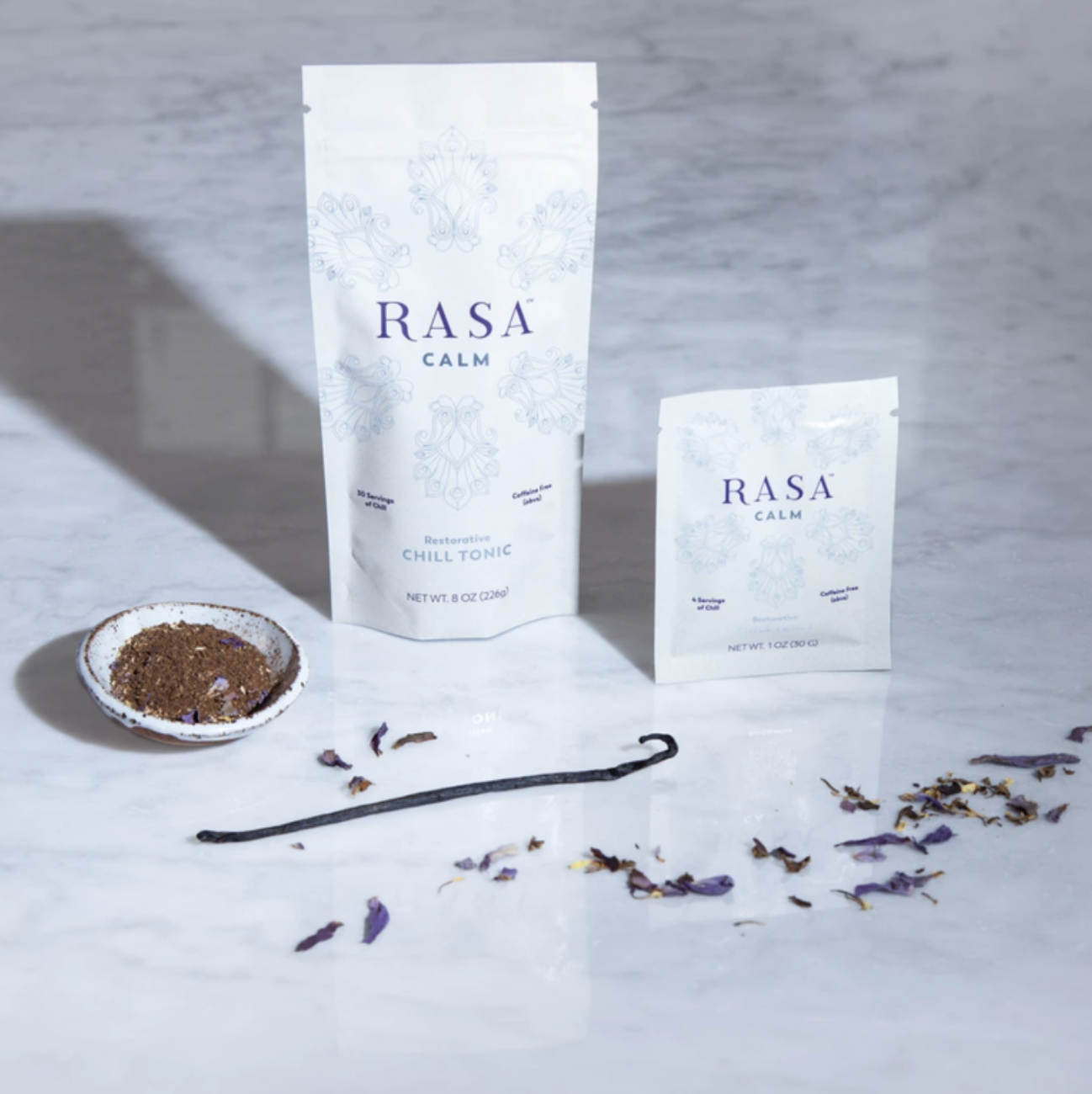 Rasa (Boulder, CO)
With Rasa's Calm blend, we encourage you to take a deep breath in – and exhale. Holidays are very fun and stimulating, but they can also be exhausting. Take some time for yourself away from the holiday chaos and feel this chill tonic to soothe your system with ease. Filled with powerhouse herbs, this blend is balanced with Blue Lotus, adaptogen Reishi Mushrooms, Blue Vervain and notes of date and vanilla. Get in your comfy PJs, snuggle under a blanket, and enjoy this warm beverage that will nourish and replenish your body.