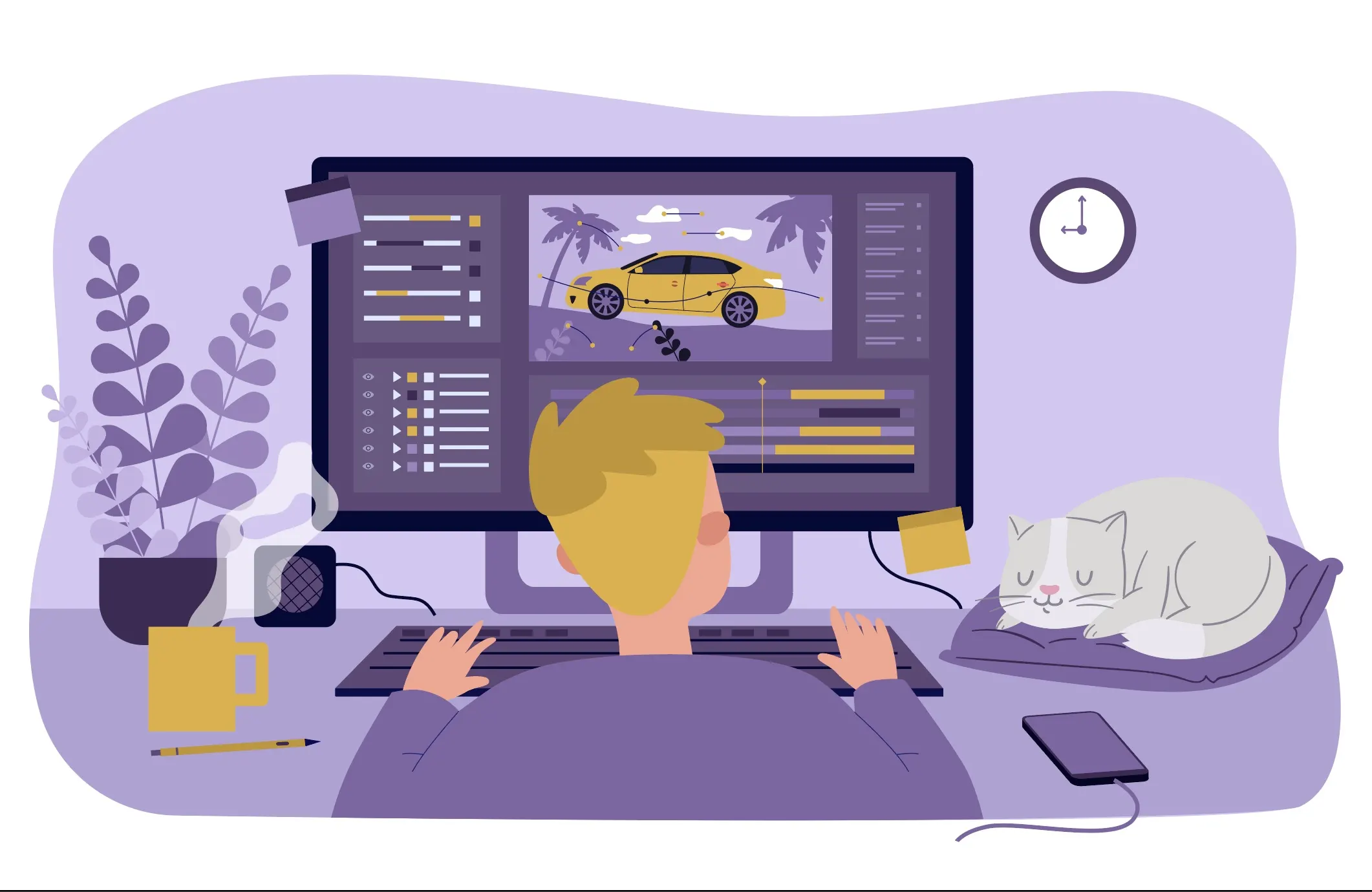 Let's take a closer look at what Rootree graphic designer, Daniel Turney, gets up to on a daily basis, and his favorite parts of being a graphic designer for Rootree.
You're standing at the grocery store, looking at a shelf full of products. Some blend in with one another, while others stand out, catching your eye with their unique, designs. For this, we have to thank the talented graphic designers in the packaging industry. The job of a graphic designer is crucial when wanting your product to be noticed and pulled off the shelf.
The daily routines of a graphic designer are not one and the same. Everyday our Rootree designers embark on a new creative journey, putting their vision into action for each of our clients. Playing a vital role in the Rootree family, we will be diving into the daily practices of one of the founding members of our robust Creative team, Daniel Turney.
In addition to providing customers with flexible packaging and co- packing services, Rootree offers clients various creative services in order to elevate their brand. These creative services allow customers to utilize our web-designers, graphic designers, and social media specialists for all things, well…. creative!. Whether it's creating your brand voice and identity from scratch, or a simple design update, our team has you covered.
One important component of our Creative Services team is our talented graphic designers. This team is responsible for taking the vision and message of our clients, and making them come to life through amazingly unique packaging designs.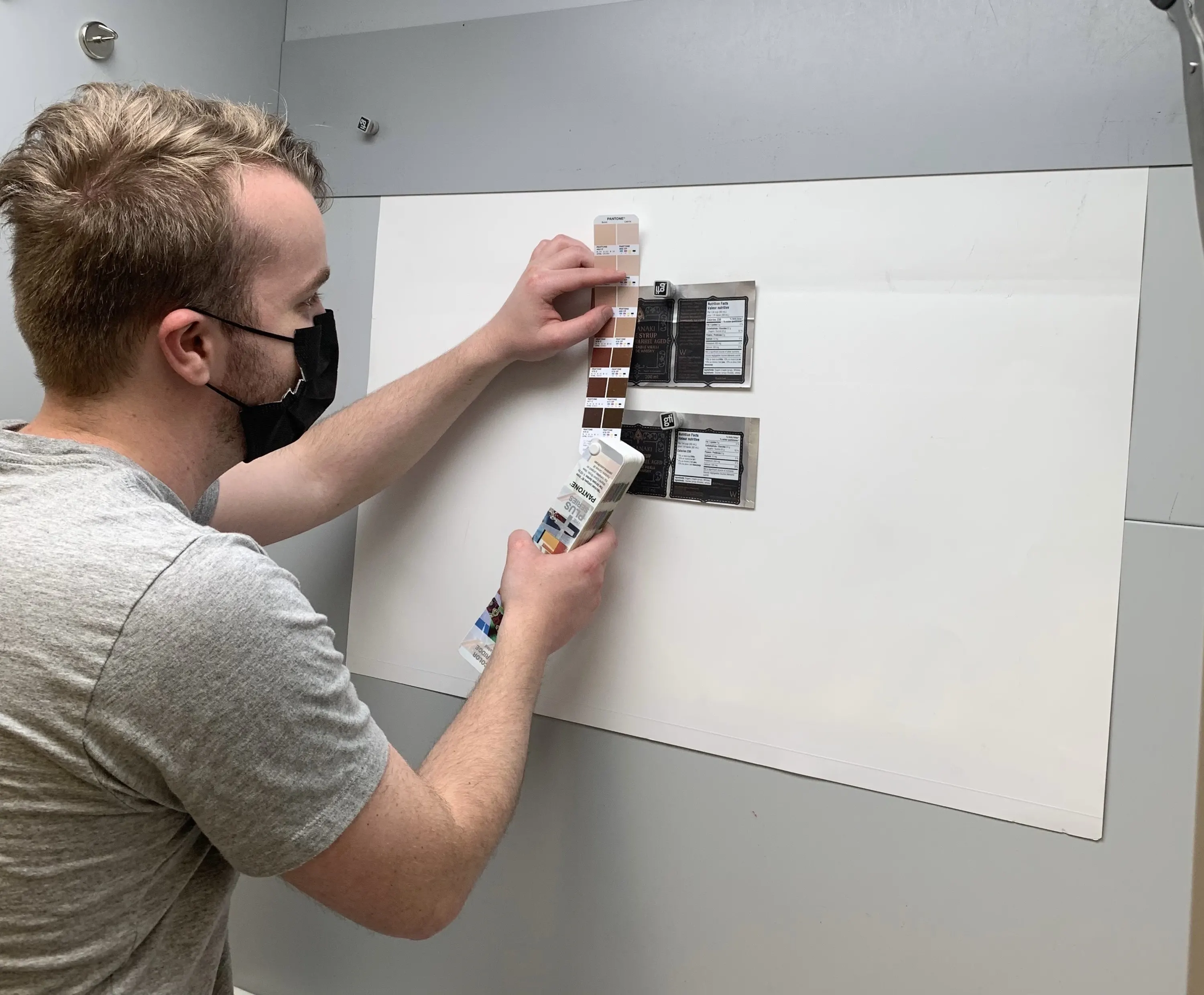 From simple updates to whole product launches, Daniel's days are spent obsessively saving his work, troubleshooting font issues, sending off that final revision, and periodically removing cats from his keyboard (the joys of working from home!).
Let's take a few steps back and start at the beginning. Daniel did not always want to be a graphic designer, although he had many creative outlets in his life through music, painting, and stop-motion animation. Despite originally wanting to go to school for media production, Daniel was drawn to graphic design and production as he grew older. As his journey continued, Daniel landed here, at Rootree!
Upon graduating from Ryerson University with a Bachelor of Technology in Graphic Communications Management, Daniel attained skills in not only graphic design, but also earned a wealth of knowledge in print production, marketing, and business management – all talents he has brought to his graphic design position at Rootree.
Balancing all those clients
Being a graphic designer comes with a busy schedule, as balancing every client's unique needs is a key component of the job. On a daily basis, Daniel is typically interacting with several clients/brands at different stages of the design process simultaneously. It is likely that each project is in a different phase of the design process:
Discovery phase: The team will hold an internal meeting to go over the client's creative brief and to start generating ideas.
Working phase: In this stage, Daniel will begin working on the first concepts that will be presented to the client. This stage is very collaborative, and many members of the CS team will pitch in ideas to help round out the concepts. Concepts will then go out to the client, and the revision cycle will begin. After the revision cycle, designs are ready for approval- how exciting!
Final stage: After the client has approved their design(s), files for pre-press are prepared and sent off to be printed.
A balancing act is in full swing, but with organization, and a passion for design, it's all a part of the daily routines of Daniel. For someone with a creative mind…who wouldn't love getting to create amazing things for wonderful clients each day?
From balancing multiple clients at a time, to applying incredible creative abilities, the daily routine of a graphic designer is nothing short of exciting.
Come take a journey through a day in the life of a graphic designer, Daniel
With a cup of coffee in hand, Daniel begins his day checking and responding to emails, getting in touch with clients in order to keep up with ongoing projects. Determining priorities for the day and the week comes next – when dealing with many projects simultaneously, setting goals and expectations is essential. Collaboration with team members is a big part of a graphic designer's daily routine. Creating something special and unique for a client is a collaborative effort, so meeting with his team members to discuss objectives is yet another key component of Daniel's day.
Once goals are set, it's time to DESIGN! While creating new sketches and drawings, the discovery never stops, as Daniel finds himself learning new shortcuts in Photoshop. Then comes more feedback from team members…because teamwork-, you guessed it, makes the dream work. In meetings, feedback from the client is important. In order to capture the unique style of the company's brand, hearing the client's feedback, whether good or bad, helps guide designers to see the vison of the client. Before signing off for the day, Daniel ensures nothing important has been missed.
Likes & dislikes of being a graphic designer…
Daniel reveals that, "laughing with my co-workers!" is one of the things he loves most about his day; "We have a great team of creatives who love what they do, which makes every day a blast.". In addition to the good company from co-workers, Daniel also enjoys learning new things, no matter how big or small.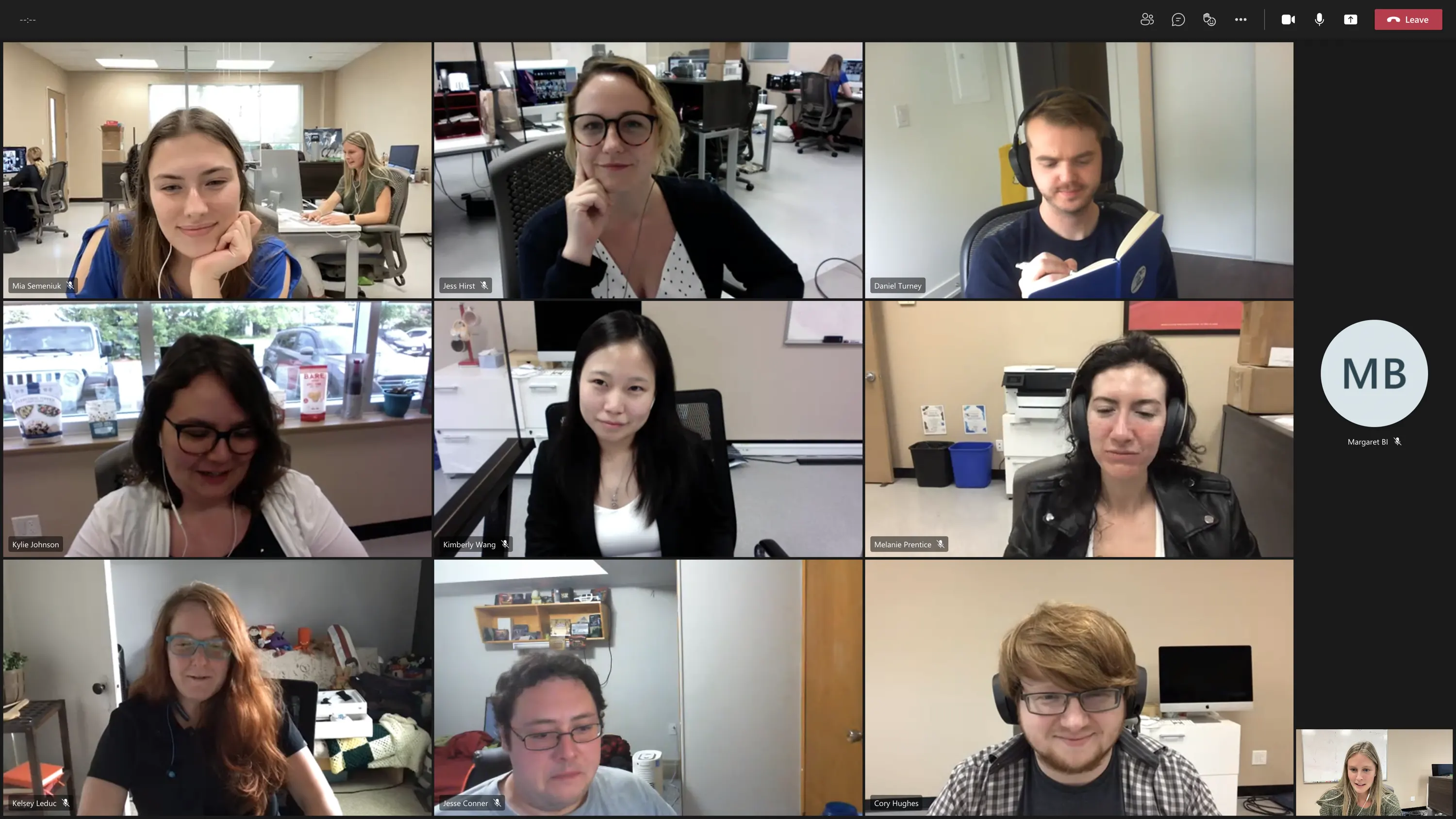 You might be thinking, what about the criticism you may receive as a graphic designer? Meeting the needs of the client might come with its challenges, but Daniel has learnt how to deal with criticism. It is inevitable that there are going to be parts of a design that some people may not like, so being able to take constructive feedback is all a part of the job.
Daniel believes that even criticism is all a part of the graphic designer experience, stating, "I've learned to accept and value this criticism, as it makes me a stronger designer and makes the end result better. At the end of the day, the most important thing is that the client is happy, and the design performs well.".
Getting inspiration from just about everywhere, Daniel would describe his design style as balanced, clean, and versatile. With a love for vibrant designs and modern packaging that stands out on the shelf, Daniel's designs are sure to highlight each client's individual style.
Graphic Designer X Rootree…there's no better place to be
It is no secret that Rootree has you covered for any design needs. In his two years at Rootree, Daniel has worked with over 40 brands, completing approximately 150 designs. Working with many clients, and completing countless designs, Daniel feels most proud of the Creative Team's work on the 2020 RT | Foundation Campaign. Through a collaborative effort from every member of the Creative Team (including graphic design, web design, social media management, and custom photography), the end product benefited two amazing small businesses – what more could you want? Filled with pride for his team's efforts, Daniel states: "it is great to be part of a company that cares about nurturing businesses and backs it up with real-life action.".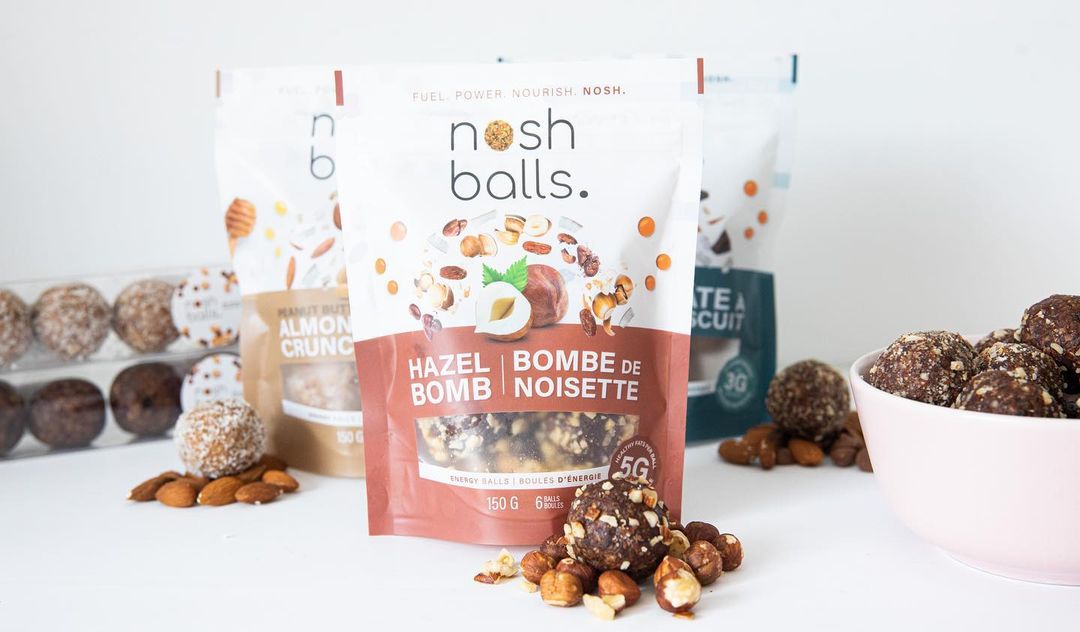 In addition to proud moments working with small businesses, Daniel loves how unique Rootree is. Rootree doesn't conform to what is considered normal in the packaging industry- having a full offering of services under one roof is what Daniel believe makes his job as a graphic designer that much more interesting. Whether it be talking with the production team to discuss the details of a material Daniel is working with, or maybe he is working closely with the web team to find the perfect solution to a technical issue – having this much integration with a larger team eliminates the unknowns and produces a fantastic end result.
Advice, approach, and appreciation
Having an appreciation and understanding of the client's goal or message is what, in Daniel's opinion, makes a good graphic designer. The purpose of design is to communicate something, and in the case of consumer-packaged goods, it needs to communicate it to the consumer fast.
Having a planned approach to a project is important in effectively conveying the client's message. So, here is Daniel's creative process:
Identify the problem/challenge/goal
Research
Come up with ideas (sketches/drawings/mood boards)
Generate multiple concepts
Receive feedback
Repeat!
Trust the process…you can create great things!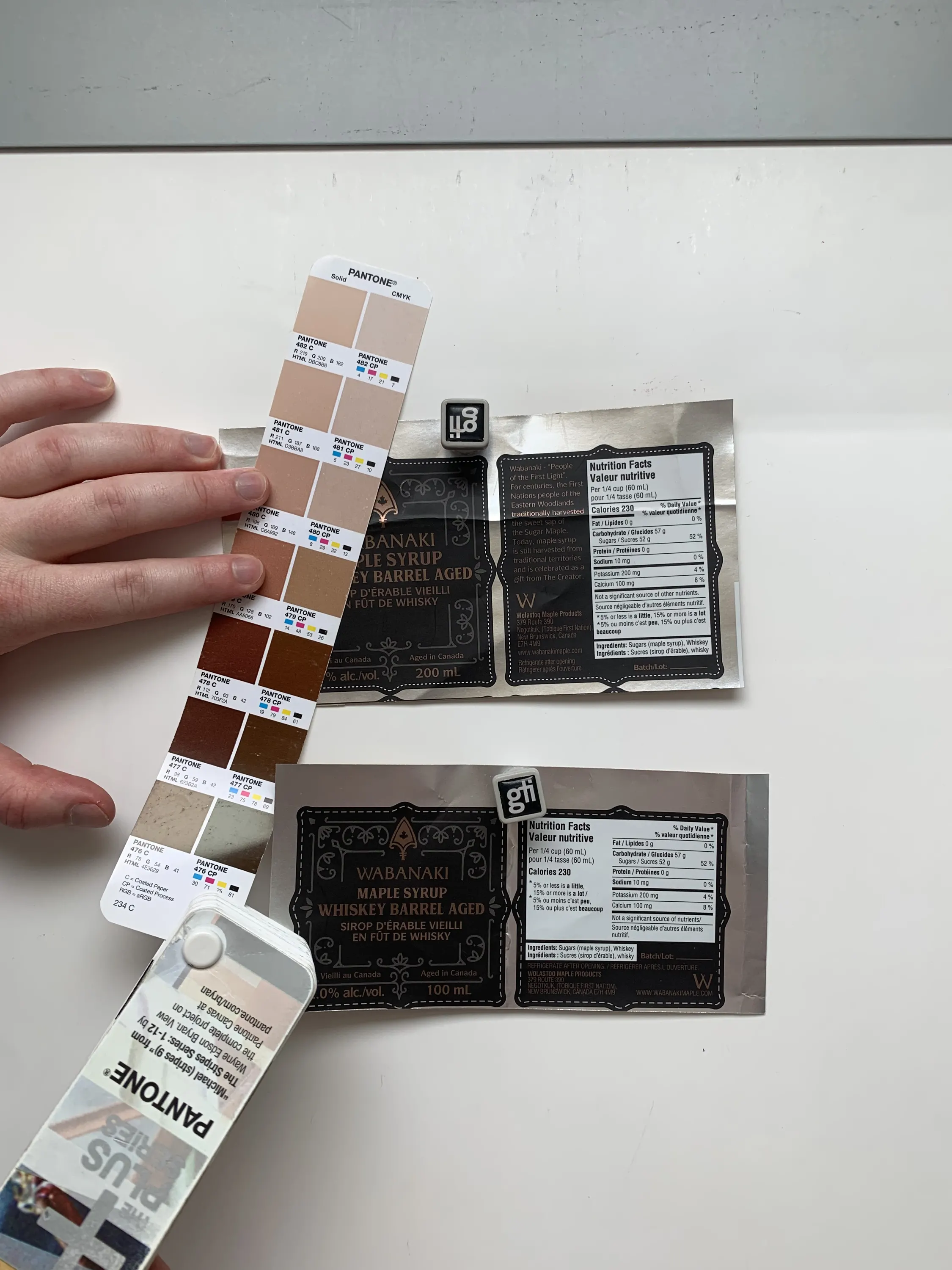 Being a graphic designer is not easy, and comes with its challenges, but it is also very rewarding. Throughout his career, Daniel has gained valuable experience and knowledge, so aspiring graphic designers, listen up for some advice:
It is no secret that practice can help anyone learning a new skill, and this is no different for graphic designers. Absorb as much inspiration as you can- keep those creative juices flowing! Lastly, don't be afraid to try new things and learn new skills. YouTube tutorials are your friend!
Graphic designers play a huge role, not only here at Rootree, but in any brand's marketing goals. Graphic designers are able to bring the client's vision of their brand to life, sparking interest in a packaged product. Next time you see an alluring consumer-packaged good on the shelf at the store, stop and take a closer look at the design and admire it- a graphic designer, maybe Daniel himself, is to thank!