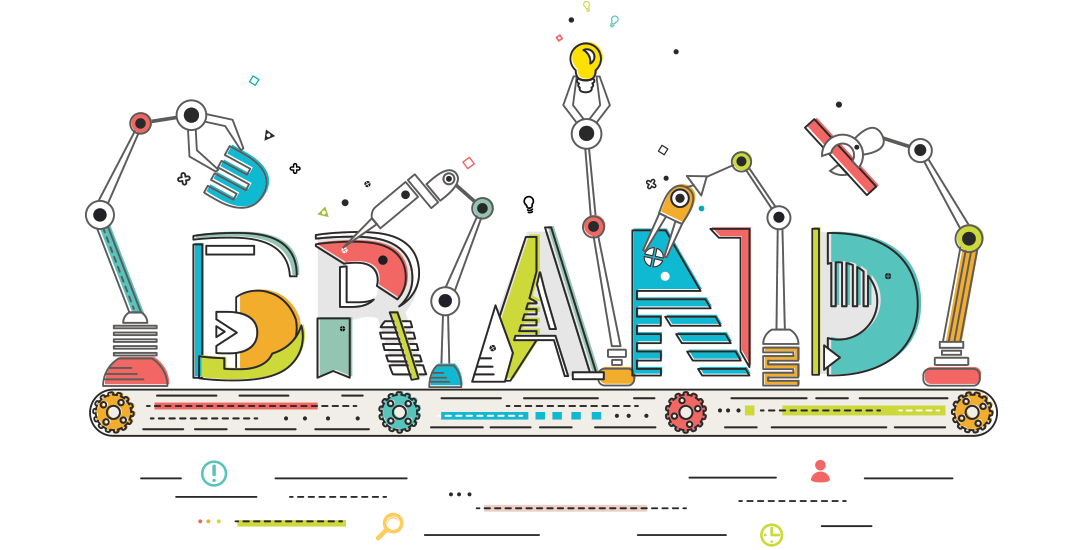 What is a brand identity?
When we say the word "brand" the first thing that typically comes to mind is a logo. However your brand identity is way more than just a logo design, it's what sets your business apart from your competitors.
Brand elements typically include:
Name
Logo
Colour and Fonts
Tagline
Product Packaging
Sound or Jingle
Movement
Smell or Taste
But, your brand is also made up of:
Voice and Personality
Mission and Values
Positioning
Business Goals
Personas
Customer Experience
Did you know that the term "brand" originally referred to the mark cattle farmers left on their cattle? From there, the term evolved into "an identifying symbol, mark, logo, or name that companies use to distinguish their product from others." Not that far from its original definition, is it?

What's the point?
Have you ever seen an advertisement, thought "Oh, interesting.", and then continued with your life only to find a few days later that you are in need of that exact product? Can you remember the name, logo, or even the colour of the ad? When this happens, we can usually describe the ad, but unless there was a distinguishing factor for the name or logo, it's often difficult to remember the company or product name. Often we we end up purchasing a similar product, but not the one that was advertised to us; the company that originally advertised to us is losing businesses, despite having successfully convinced us to buy a similar product, because their branding is lacking that something special.
A brand identity is an experience. It's a combination of elements that, together, form your brand. Without a brand identity, your customers can't remember you.
Your brand identity distinguishes your business from your competitors and keeps your customers coming back. A strong brand is crucial to business success.
You already know the brand, don't you?
That's because this brand has a strong brand identity. Their packaging alone is enough to distinguish themselves from their competitors.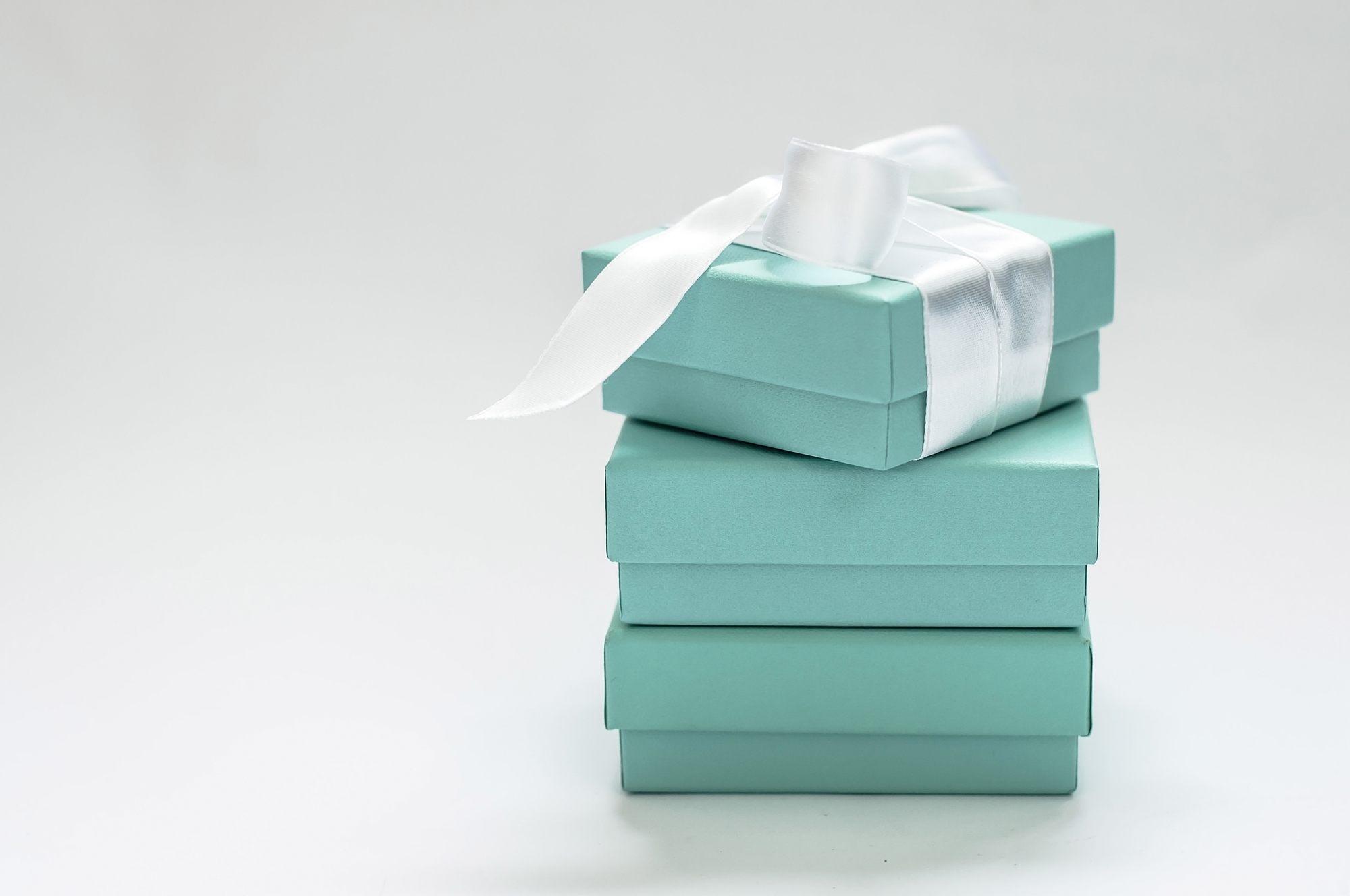 A strong brand identity is more than just one element – this brand can also be recognized by any of their brand elements.
Their iconic "little blue box"
Their brand colour – they actually trademarked it in 1998
Their name "Tiffany & Co"
This is the result of a well-defined brand identity. When used consistently across all materials and mediums, a brand identity allows your brand elements to stand alone or together with a well-defined image of your business.
Creative Services
Whether it's a package design update or the full branding experience, our creative team has you covered.
A brand identity is not a logo or an ad style. It's the DNA of your brand, it's woven into every component of your marketing, and it's distinct to your business. With a little help from Rootree's Creative Services, your business can reach the next level.