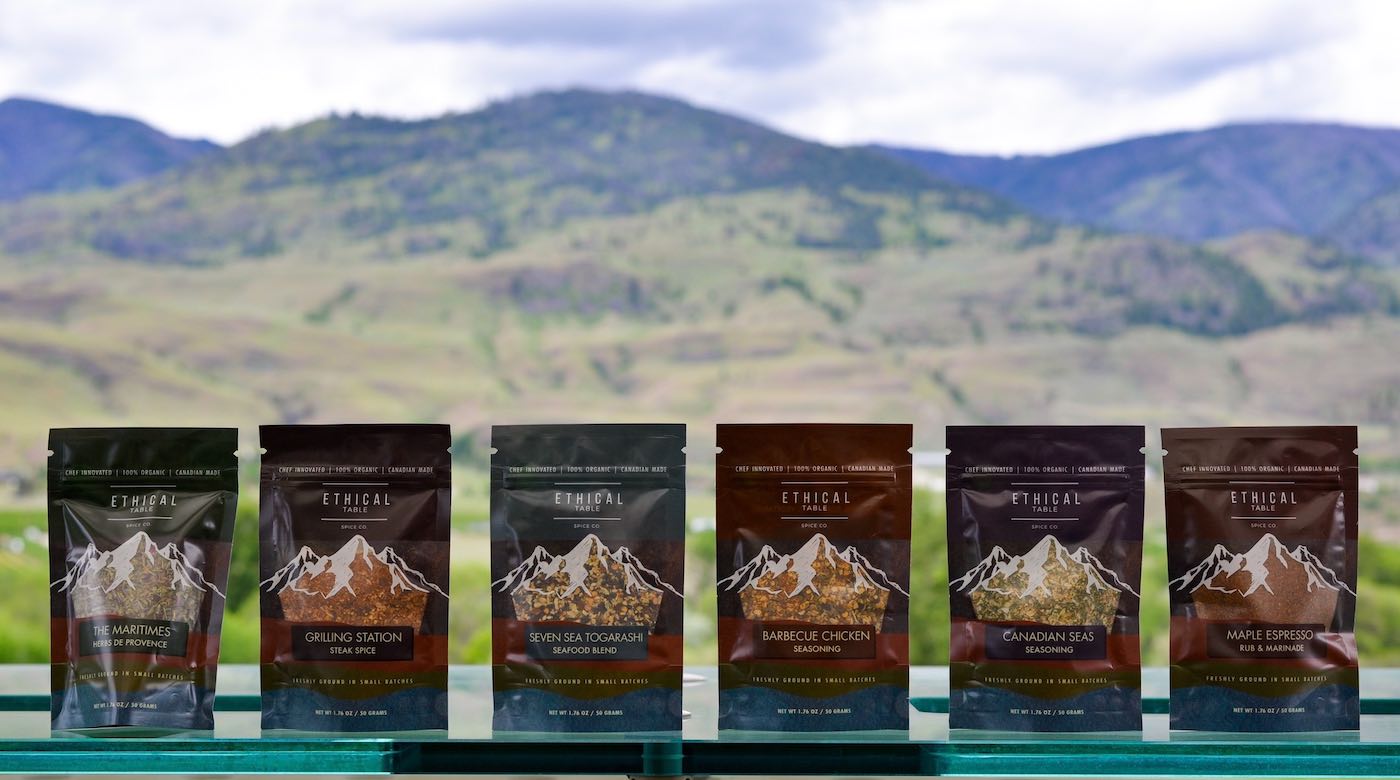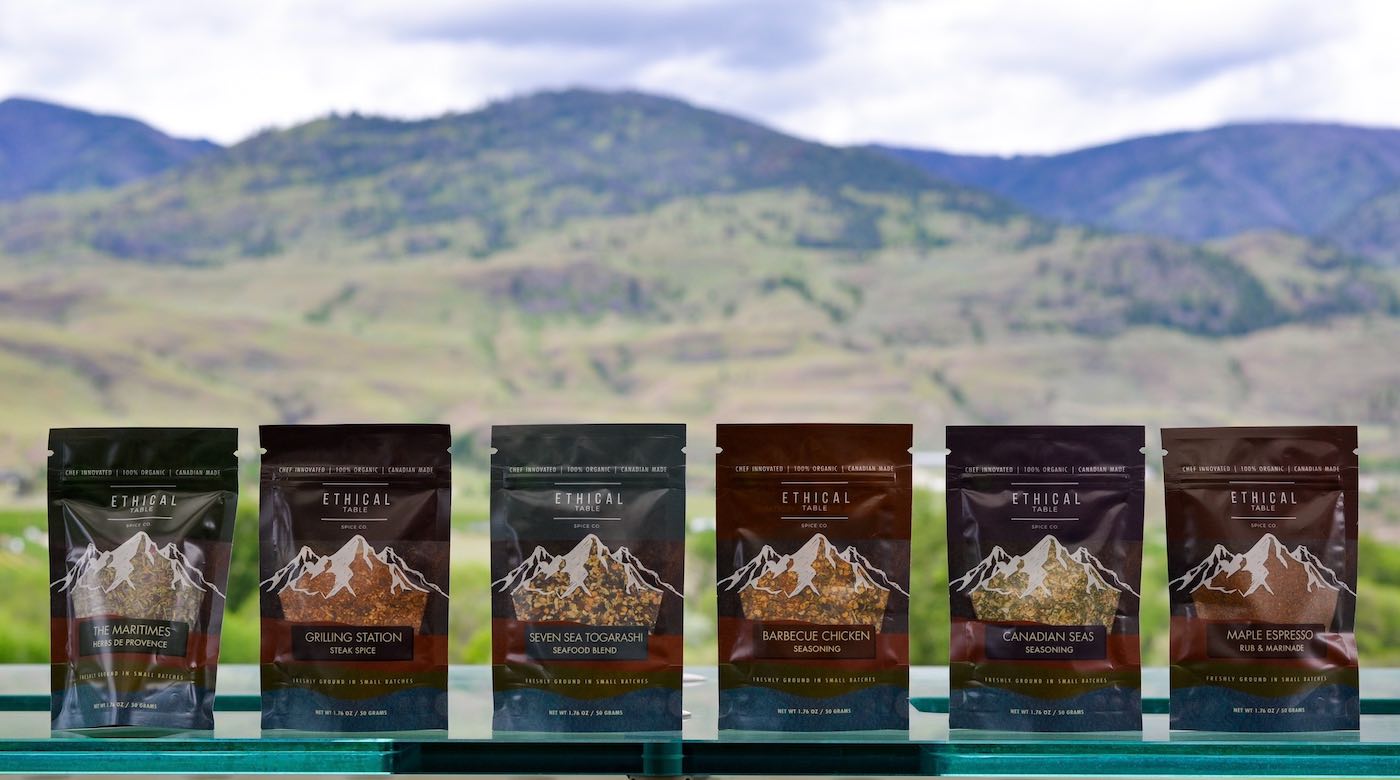 Ethical Table
is a BC-based brand specializing in unique spice blends and flavours. Owner Mike Sonier began Ethical Table having owned his own restaurant in New Brunswick at just 19 years old. If one restaurant wasn't enough, Mike later moved to BC, where he opened a new restaurant. Out West, Mike had the chance to explore and experiment with many different flavour combinations in marinades and rubs that his customers loved — so much so that he decided to start selling his blends for people to enjoy at home. With this goal in mind, Mike approached Rootree for packaging design and compostable packaging for Ethical Table. Let's marinate in this unique and stunning creative project.
Rootree's Creative Services team began by designing pouches for Ethical Table's initial six spice blends. The inspiration for Ethical Table's packaging comes from Mike's love for the Rocky Mountains; the pouches each feature a beautiful mountain drawing that frames a transparent window. With the window, customers can see the vibrant spice blend within the pouch. The art is perfectly complemented by simple, sparse text and clean lines. Each flavour SKU is also differentiated with an earthy colour scheme.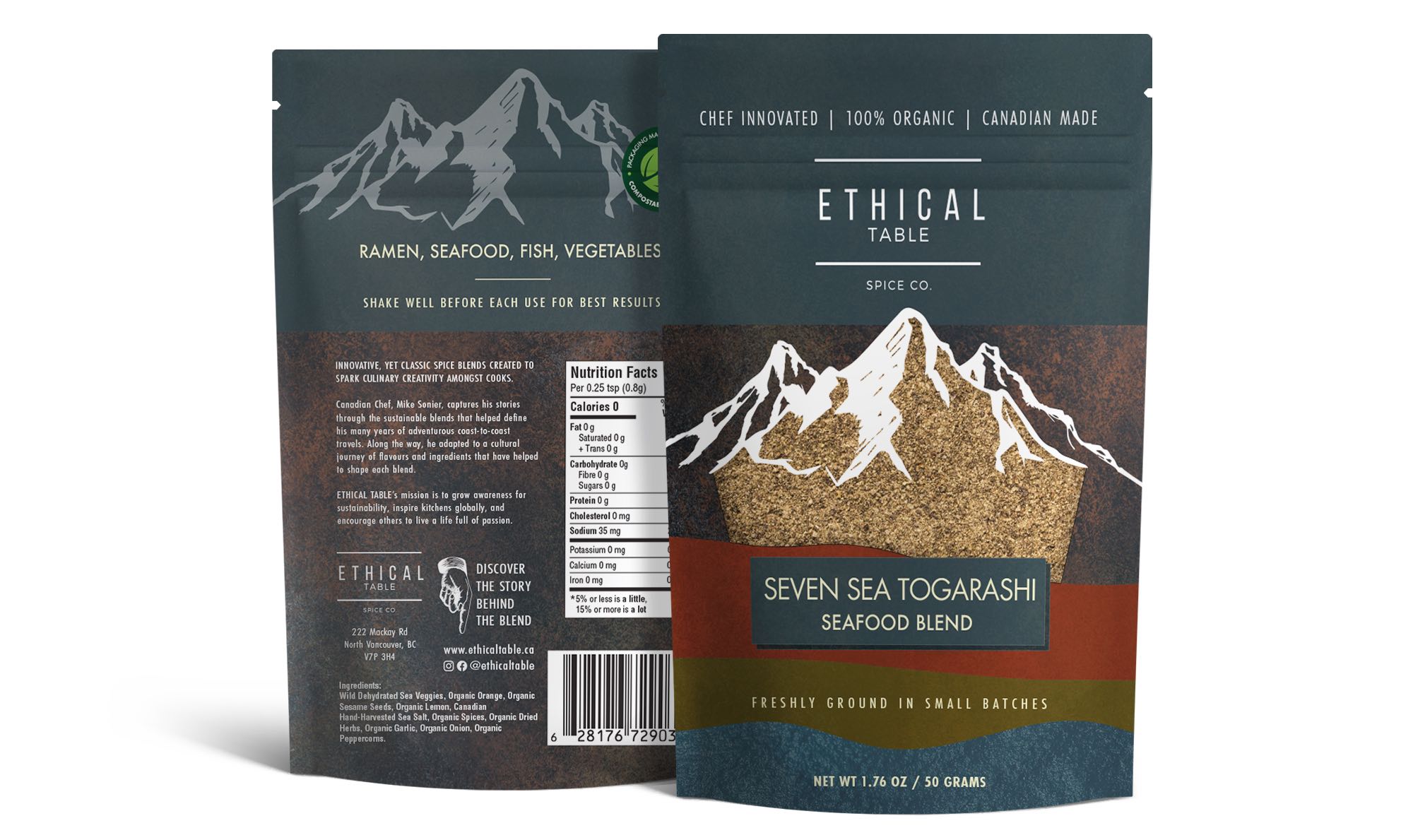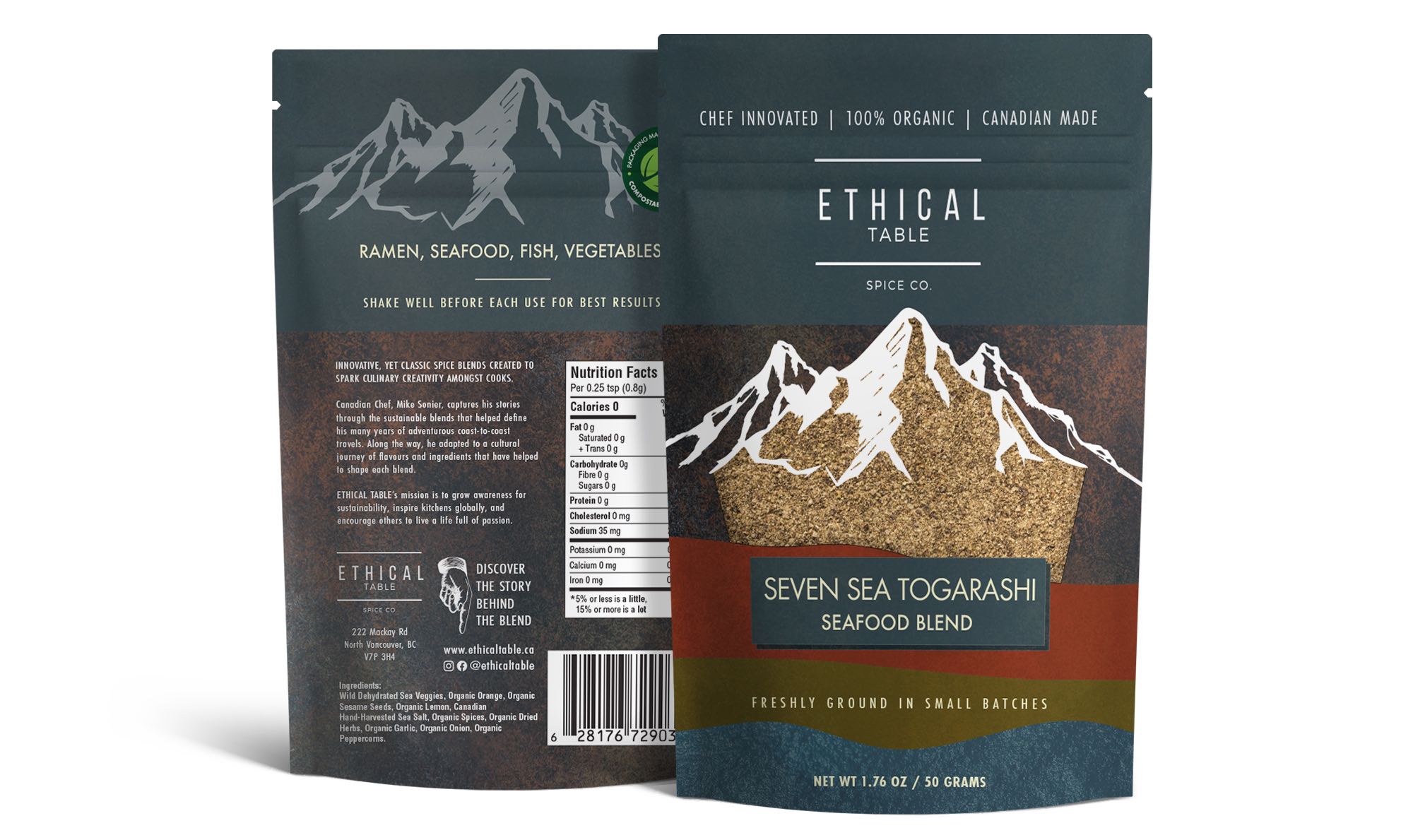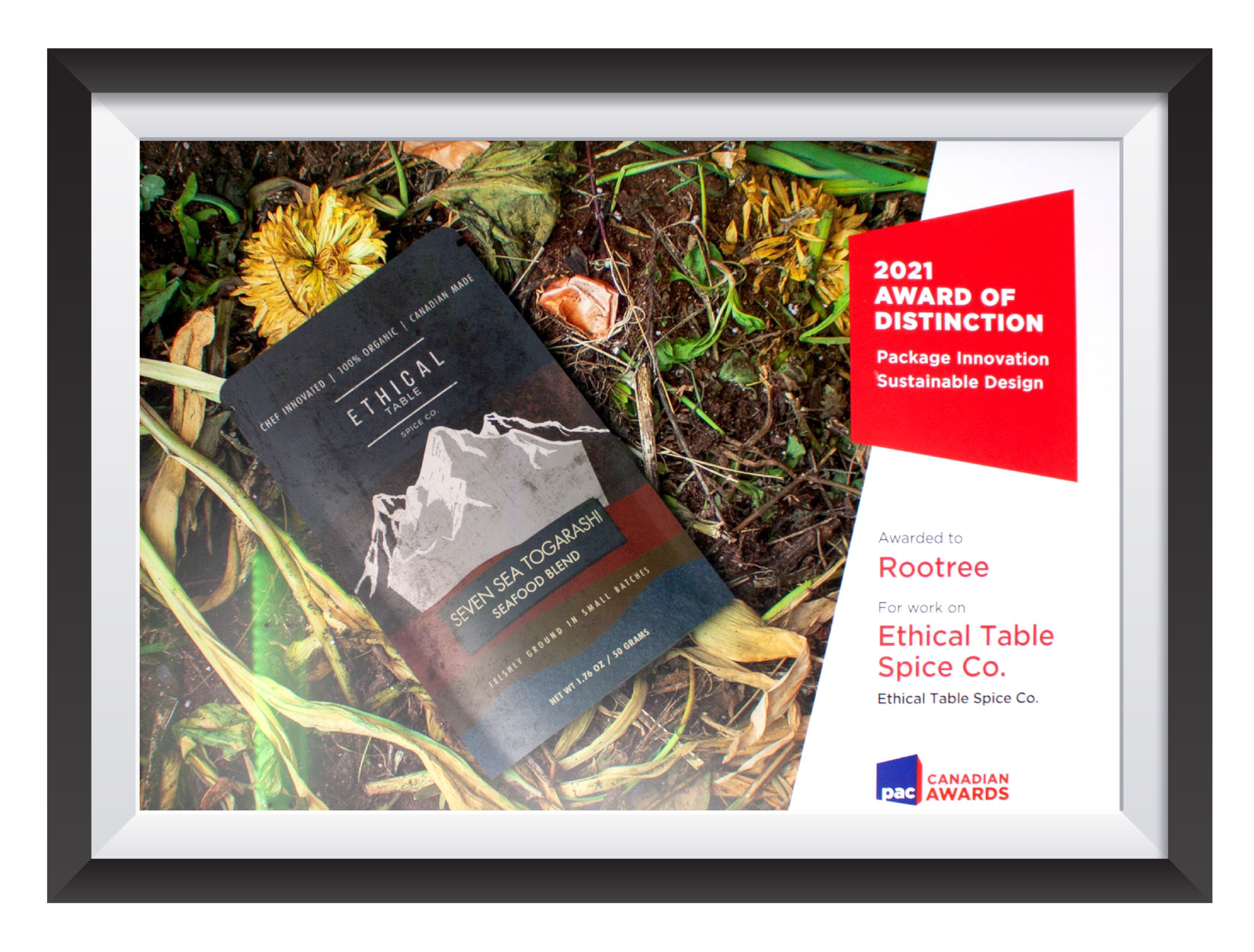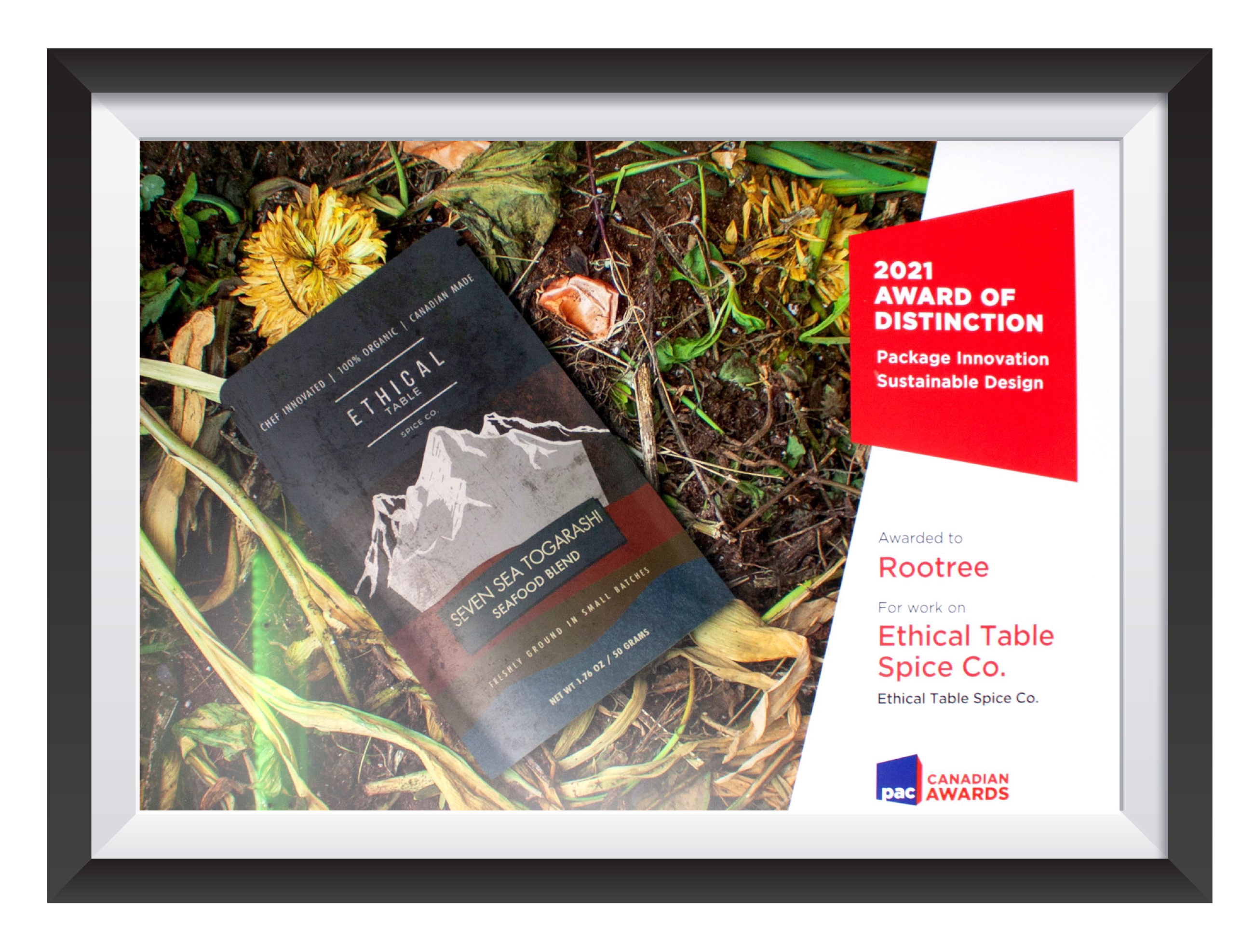 With brand new packaging design and compostable packaging, Ethical Table's pouches were ready to be shown off. The brand's new look did not go unnoticed — Rootree and Ethical Table's partnership was recognized with an
Award of Distinction
from the 2021 PAC Canadian Awards in the "Packaging Innovation – Sustainable Design" category. Learn more about this Rootree X Ethical Table partnership in our
full client feature
.
Since the award, we've continued to roll out an additional 11 SKUs for Ethical Table's different spice blends. Each SKU is perfectly aligned within the Ethical Table brand, always featuring earthy tones and the noteworthy mountain window.