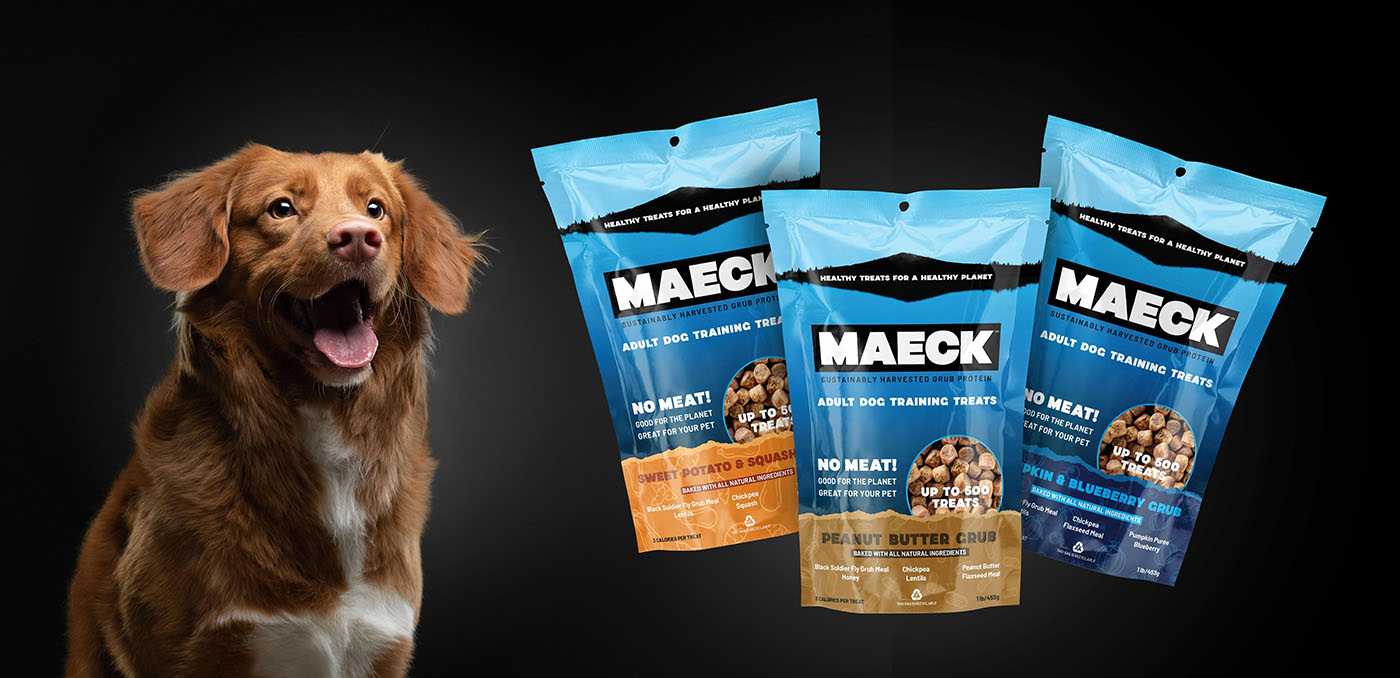 Let's head over to the sunny coast of California to meet Maeck, a pet food and treat company. Unique to Maeck is that all their pet food and treat ingredients do not include meat. By doing so, Maeck's products can help reduce methane and carbon emissions, which are contributing factors to global warming. To ensure our doggos get their protein, Maeck uses insect protein – which is quite the appetizing treat for our four-legged friends!
Aside from creating healthy treats for our furry companions, Maeck is putting sustainability at the forefront of their business by using sustainable protein and using eco-friendly recyclable bags! Maeck's dog treats use a source of insect protein that is raised on upcycled pre-consumer food waste, which is both good for your pet and the planet – it's a win-win!
After creating a sustainable, protein-filled product, Maeck needed branding as well as a packaging design. The Rootree Creative Team met with Maeck's founder, William in a discovery call to discuss what options worked best for his business.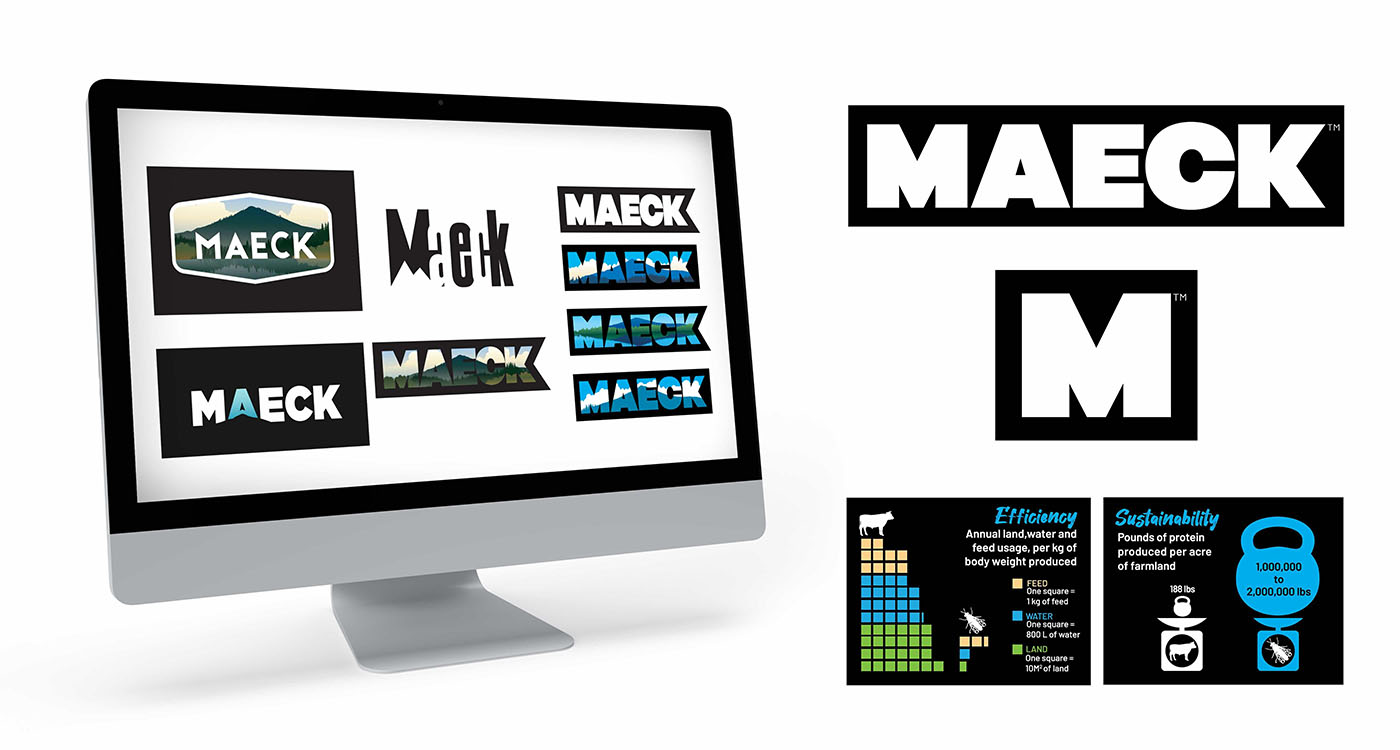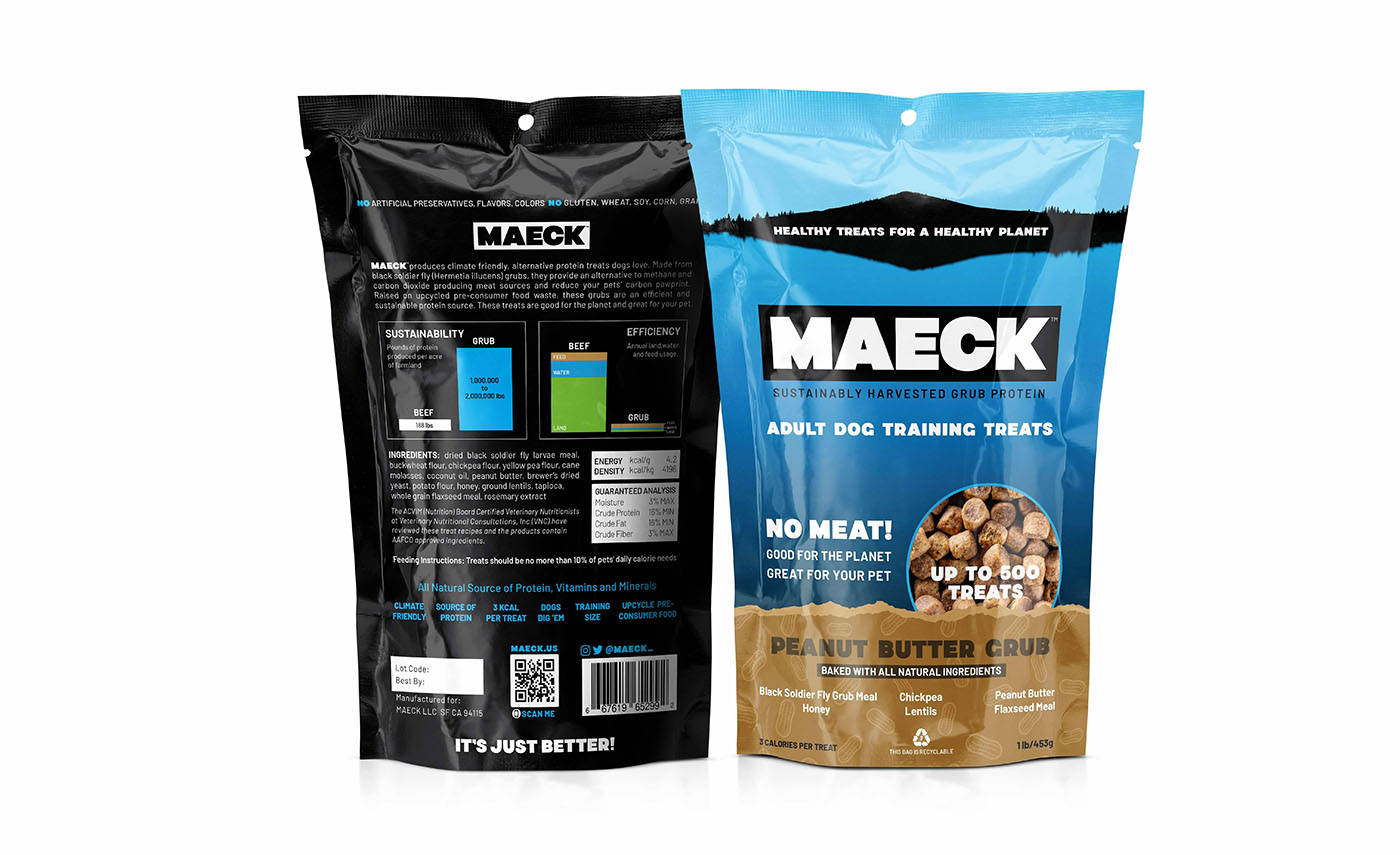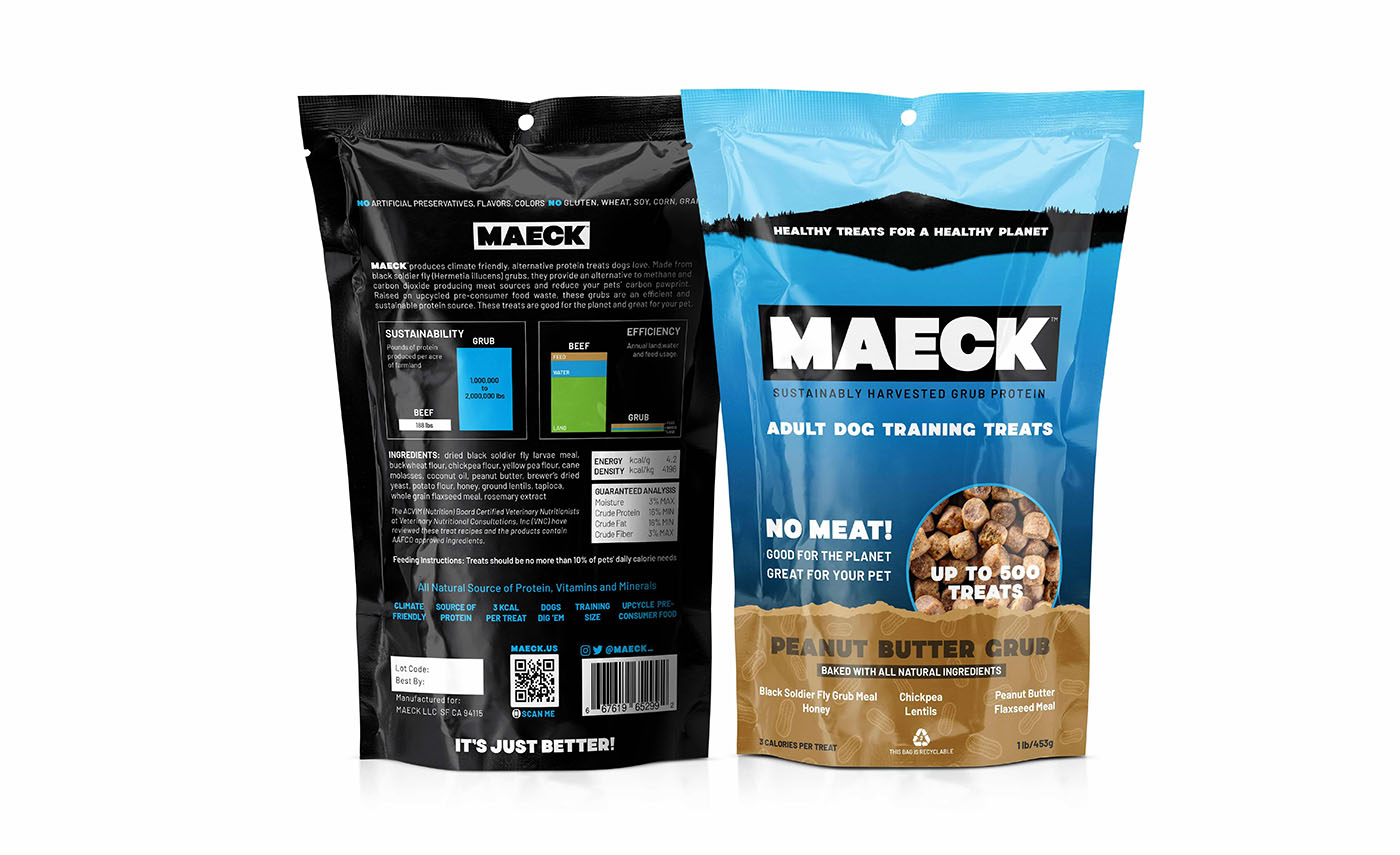 The SMART Package was the best option to achieve the new branding William envisioned for Maeck. Speaking with Rootree's designers, William expressed his desire to explore a logo that included Soldier Mountain and its crystal-clear waters. In addition, William envisioned bold, straightforward font, while still capturing the perfect blue sky reflected on still water. Rootree's design team got to work, creating a variety of concepts. Ultimately, William decided on the logo that included heavy, all-caps font in a solid rectangle that is both clean and powerful.
Next up – packaging design! The Beauty Treatment package was the best option for William to roll out the SKUs for his product. Having created the logo and branding, our graphic designers were familiar with the brand and ready to tackle the packaging design.The imagery used on the packaging was also strikingly beautiful with blue water and mountains as the background of the packaging, making this product stand out from the competition.
In addition to the eye-catching design on the front of the bags, it was important for Rootree's designers to add valuable information to the backs, as education is part of what drives Maeck. The team was able to create custom simplified graphs to help explain to the customer the differences between alternative insect protein and traditional meats!