Microbrasserie de Bellechasse
is the local stomping grounds for beer, coffee, and good times in the region of Bellechasse, Quebec. Welcoming seasonal tourists and local regulars alike, the founders' vision was to reestablish their town's sense of community and pride in the form of a meeting place. What could be better than great food, beverages, and warmth. The Microbrasserie came to Rootree in search of more sustainable packaging for their coffee beans. Let's journey into the details of this gorgeous creative project.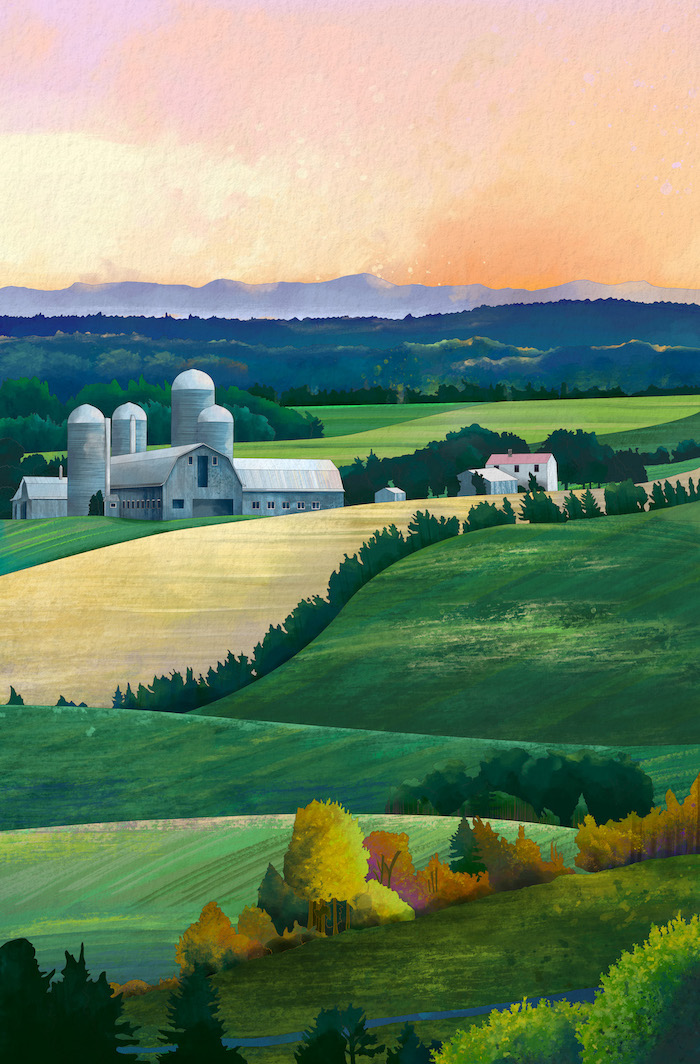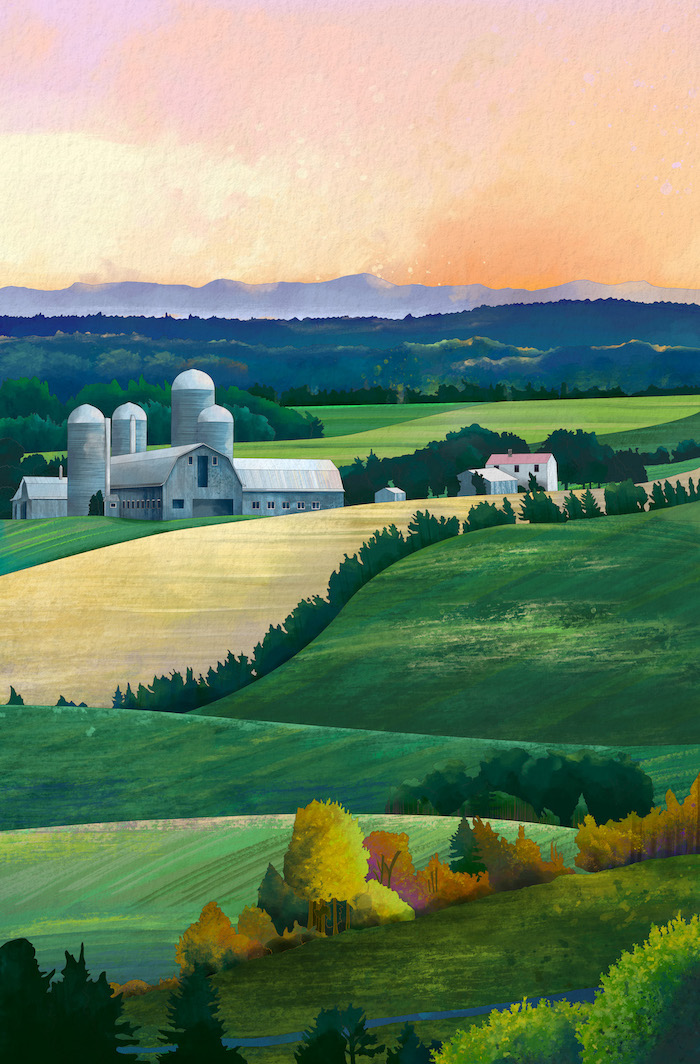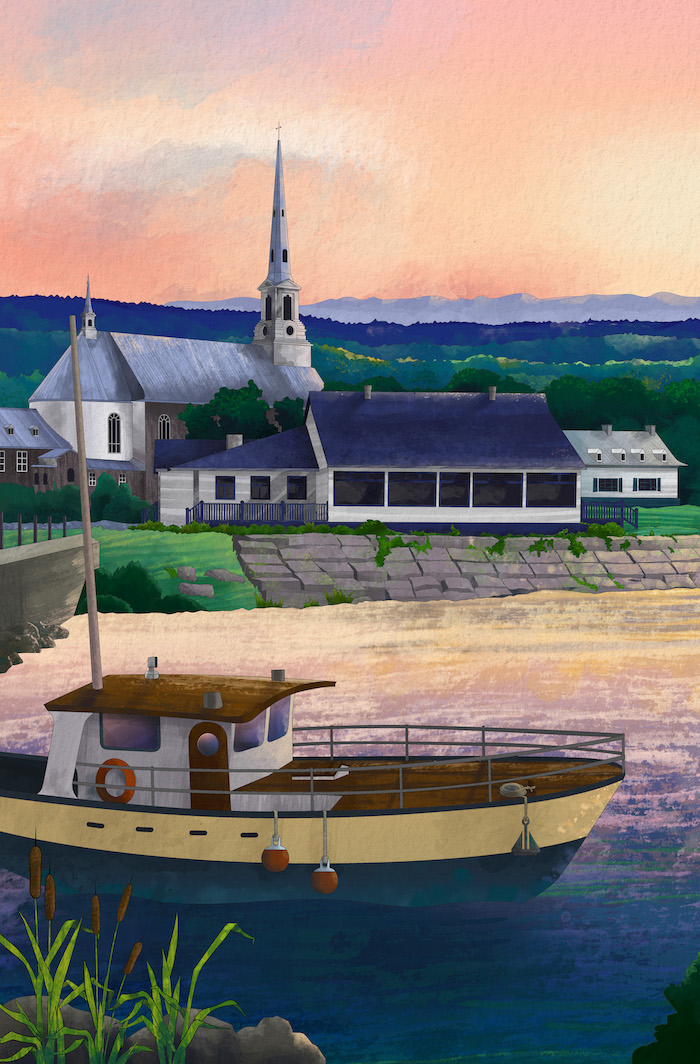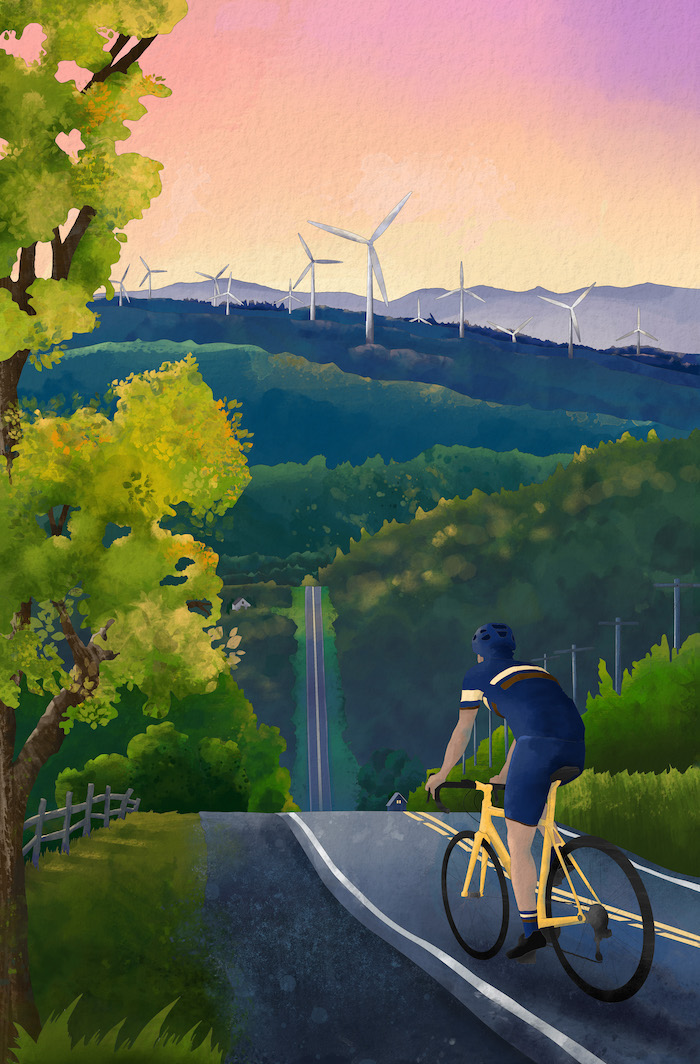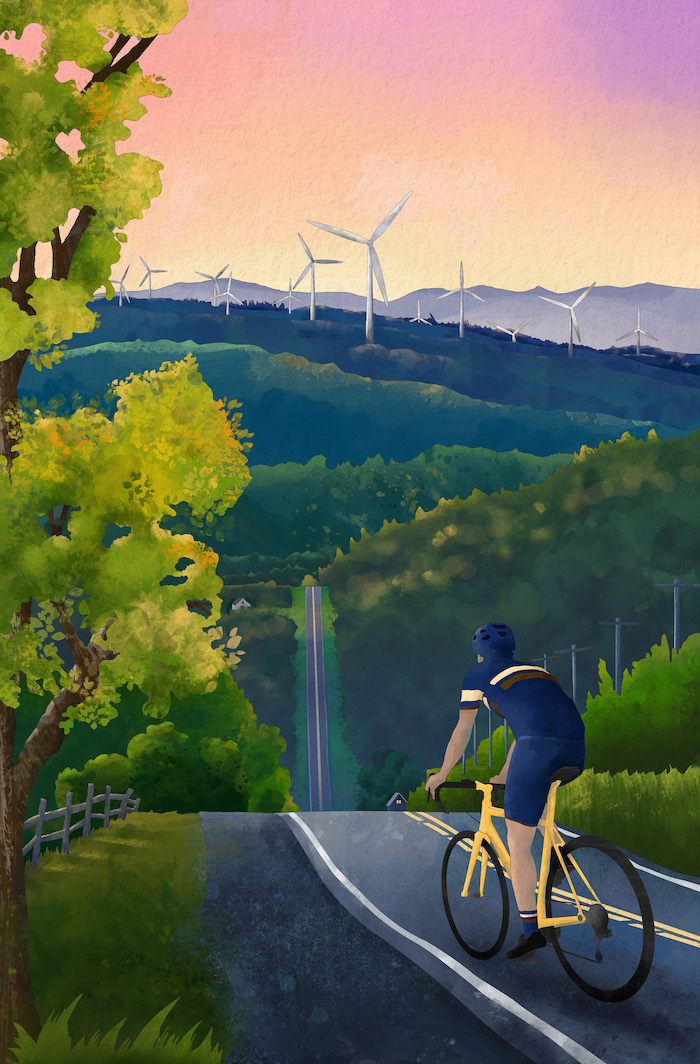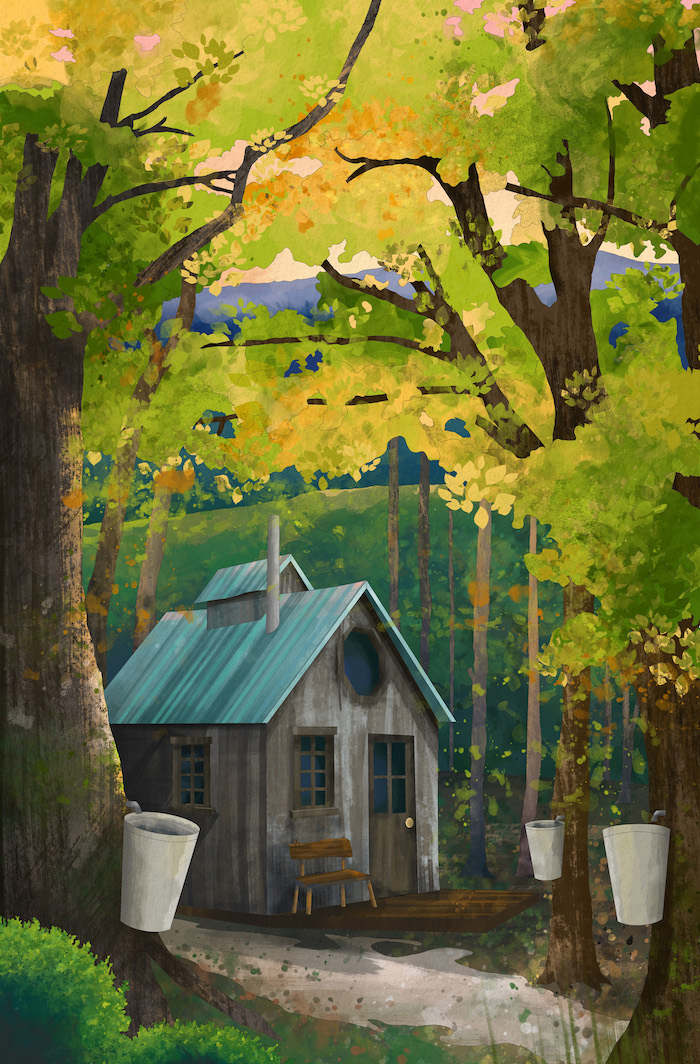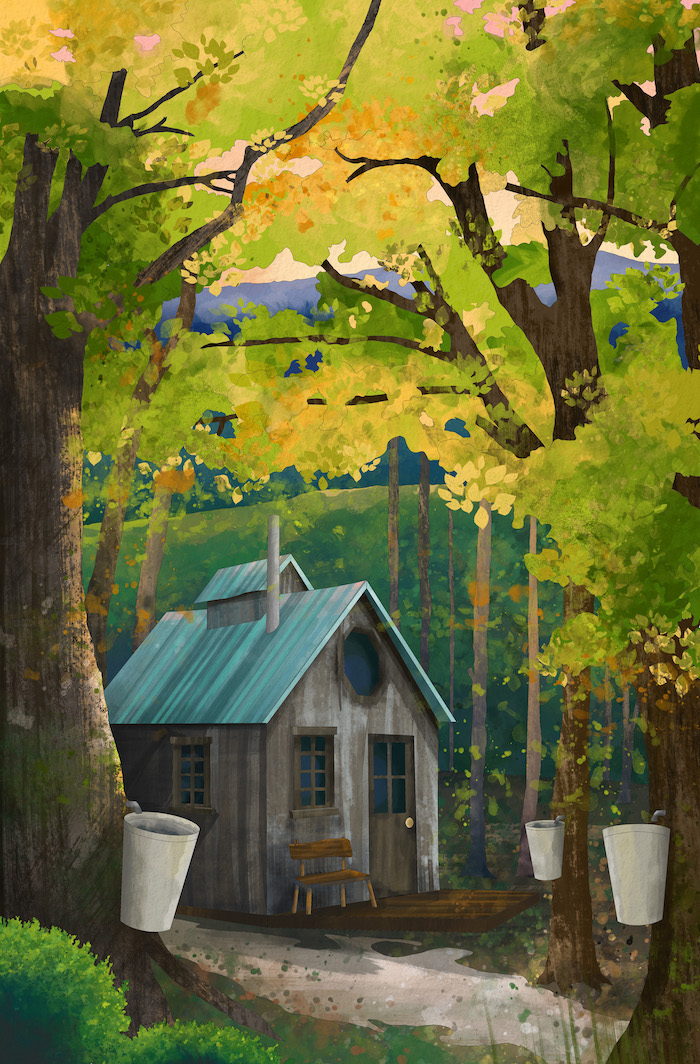 With this Superior Package, the Creative Services team began by taking the client's logo and creating a brand identity for them, inclusive of a brand voice and buyer personas. Microbrasserie de Bellechasse wanted their new packaging design to not only be sustainable, but showcase the Quebec region. Rootree's Creative Services team created custom illustrations to highlight of Bellechasse in the form of a four-piece polyptych landscape. Inspired by photos of the region supplied by the client, our team drew four digital pieces with extensive detail and a watercolour style. The SKUs were then finalized with minimal text and a pop of colour from the artwork's palette. Placed together, these pouches reveal a beautiful sunrise along the rolling scenery of Bellechasse.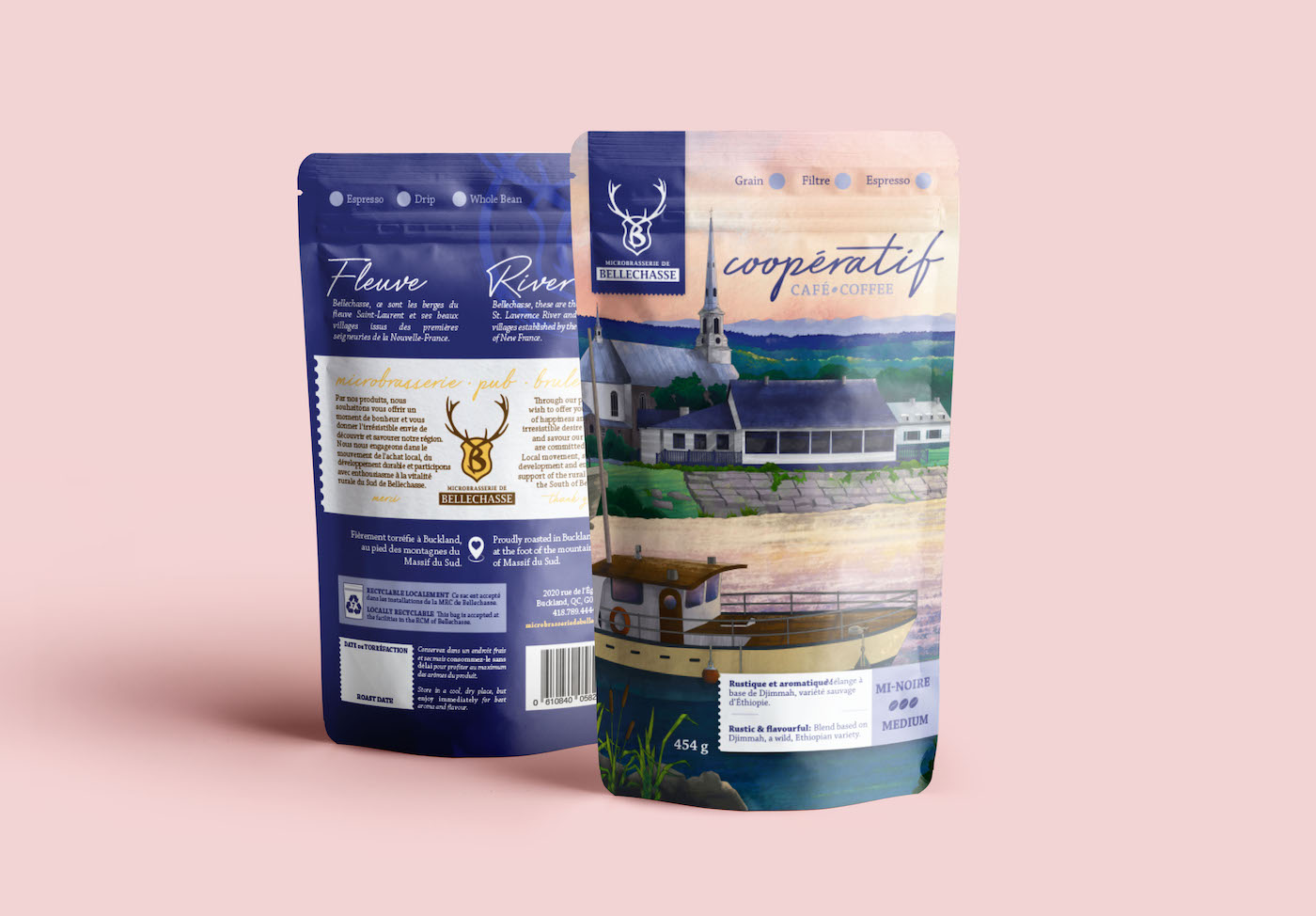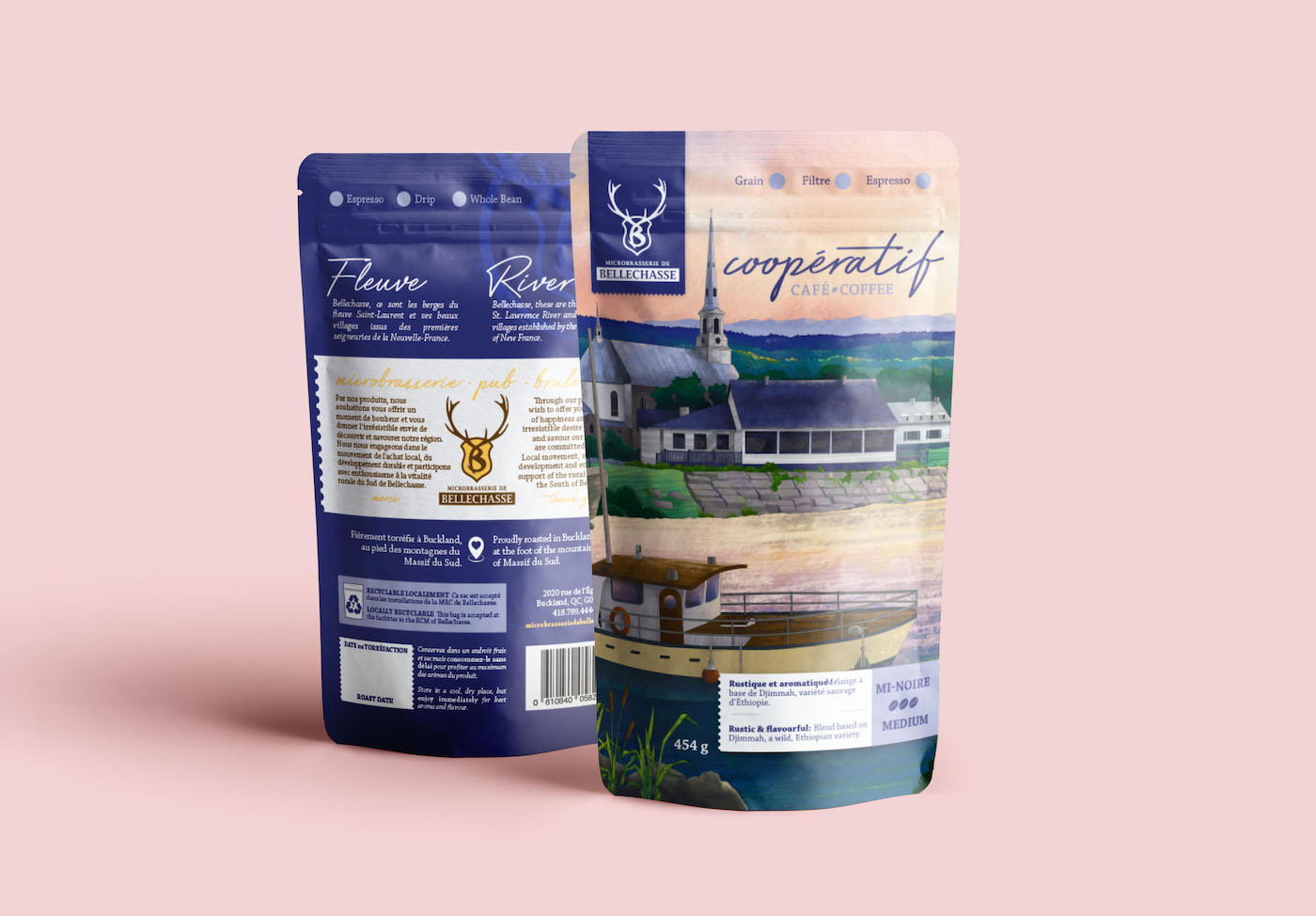 In addition, Rootree designed matching business cards for the Microbrasserie. These coffee bags and cards will offer a sense of pride to locals, and a beautiful souvenir for tourists.