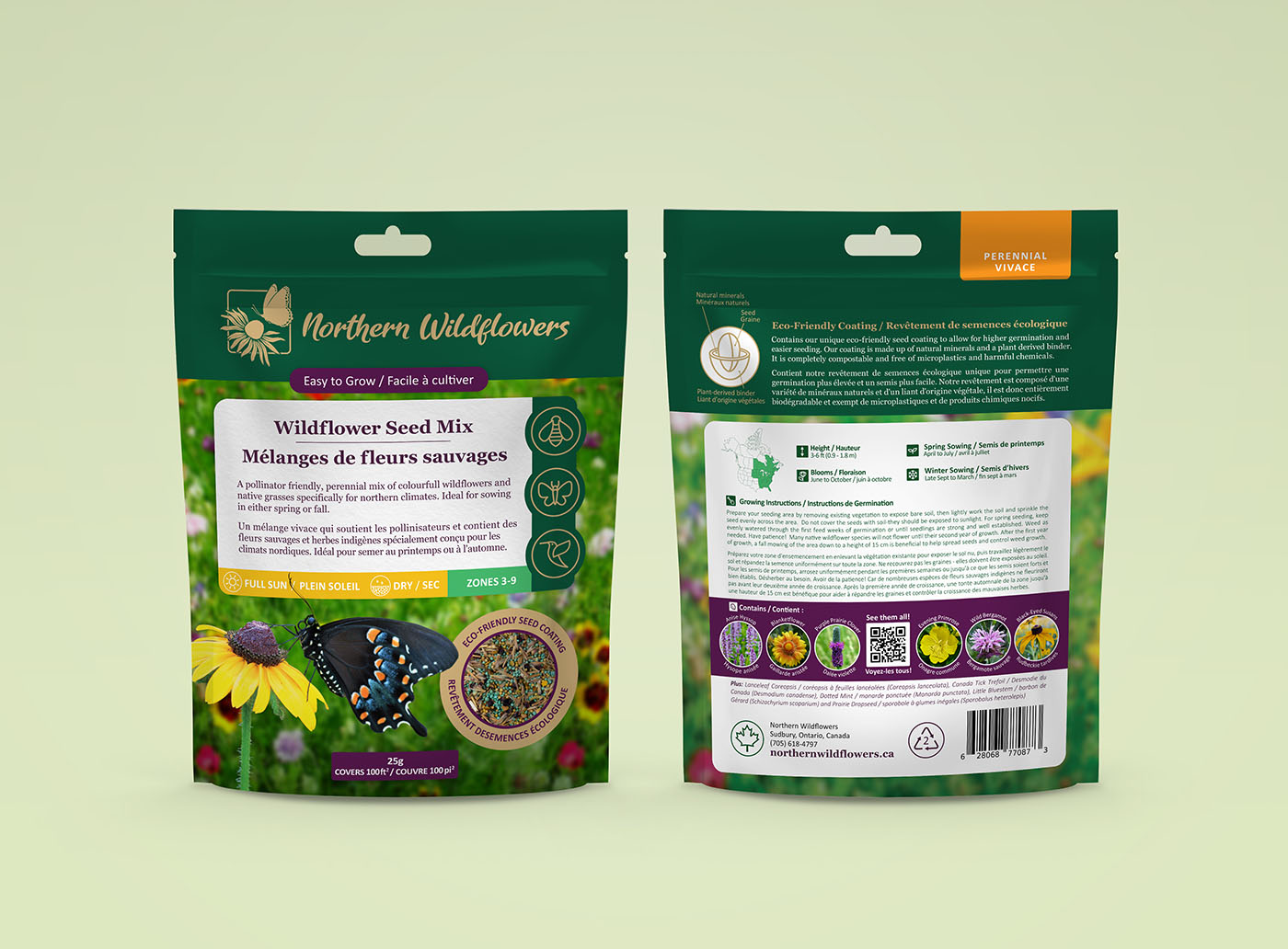 We're taking it all the way to Sudbury to say hello to one of our 2021 RT Foundation Award recipients, Northern Wildflowers, who specializes in native seeds with a mission to help its customers create a little slice of wildflower paradise in their at-home gardens.
Jenny, the founder of Northern Wildflowers, has always had a passion for the environment. In 2012, Northern Wildflowers was born out of her desire for meaningful work that had an impact on members of her community and beyond.
In November 2021, Northern Wildflowers applied for the RT Foundation Award, which recognizes small businesses that have a strong mission to do good in their local communities while looking to grow in their space. As a recipient of the 2021 RT Foundation Award, Northern Wildflowers won a complimentary design for its pouches, digital printing, lifestyle and product photography, and three months of social media management.
After some much-deserved congratulations, Rootree's journey with Northern Wildflowers began. With existing packaging, Rootree's team redesigned Northern Wildflowers pouches, giving them a refresh. Northern Wildflowers decided to go with the addition of a faux window to show off their beautiful seed mix and custom illustrations explaining how their eco-friendly seed coating works. Their stellar new packaging was sure to catch the eye of gardeners and non-gardeners alike.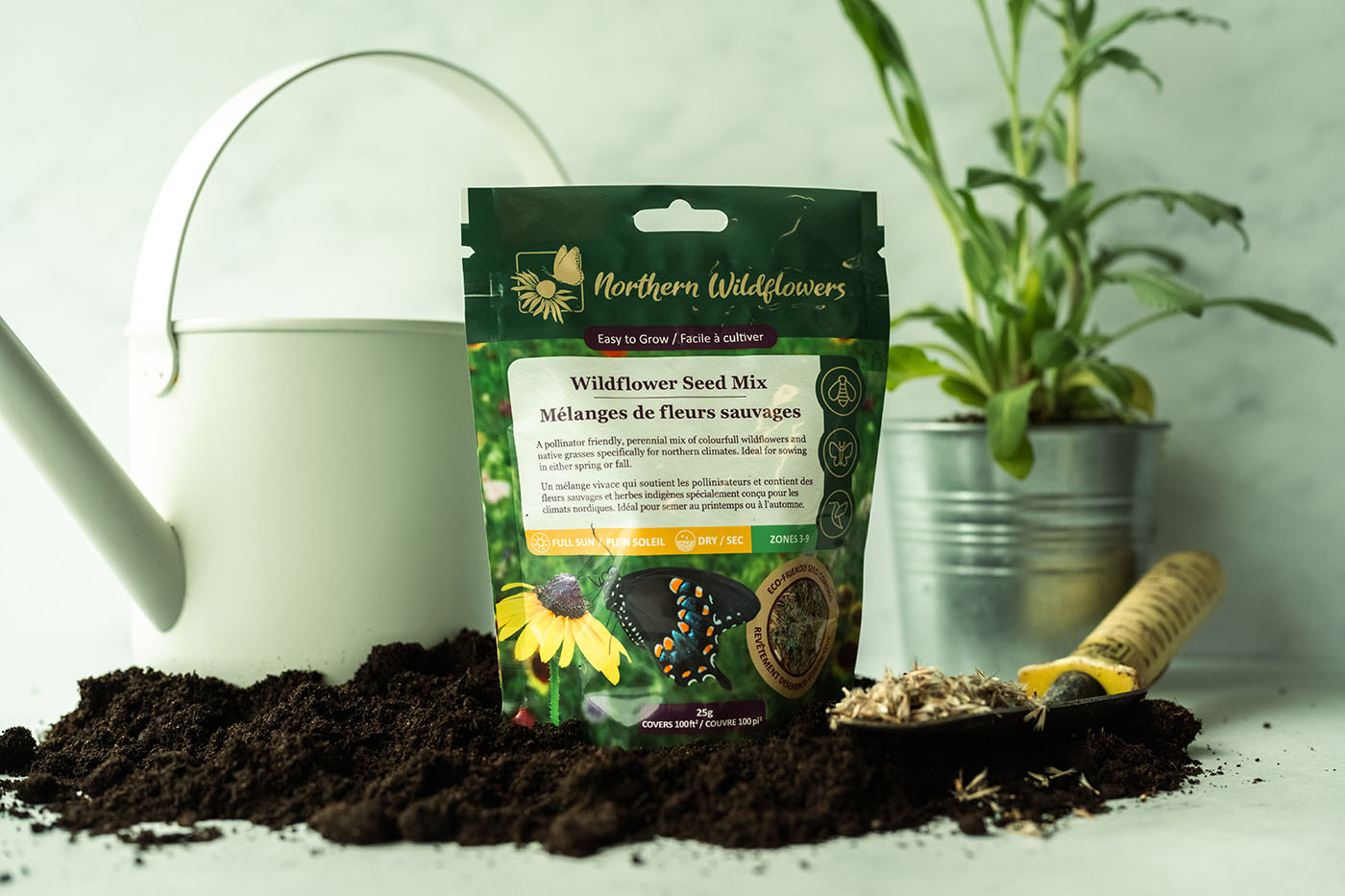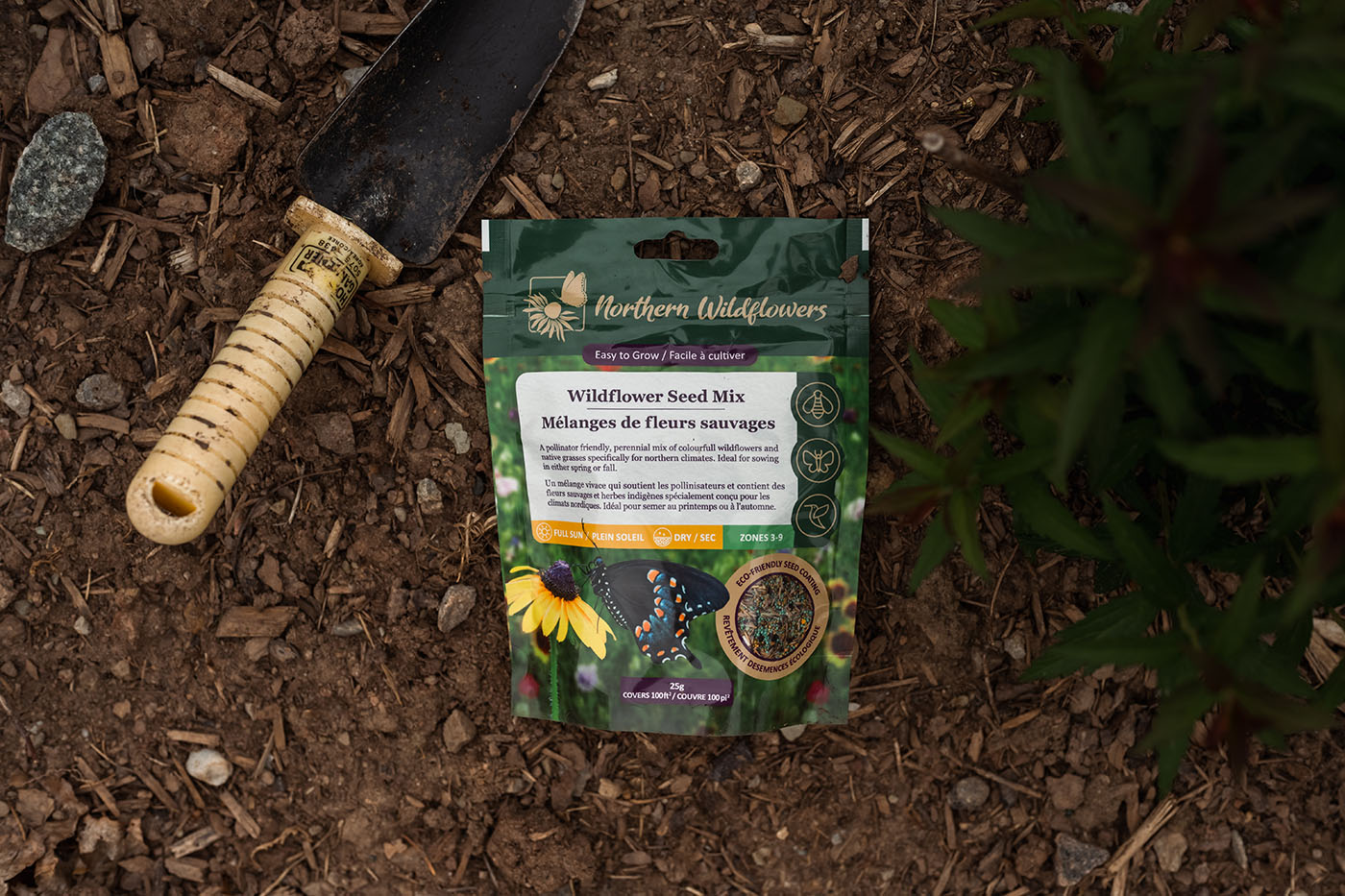 In addition to the refreshment of the packaging designs, Northern Wildflowers also received three months of social media management from Rootree's social squad. Before engaging on Northern Wildflowers' social media platforms, our social team needed to become familiar with its brand voice, audience, and online presence. To ensure that the social squad was aligned with Northern Wildflowers' brand values, our teams met for a brainstorming session. After much collaboration, Rootree's social squad team developed a content calendar, outlining a posting schedule for three months. With graphics, Instagram Reels, "how-to's," and recipes, our social team checked all the boxes with a variety of posts. Northern Wildflowers was a part of the journey every step of the way, with the ability to approve and provide feedback for every post.
Northern Wildflowers also won a complimentary lifestyle and product photography photoshoot. To show off their newly designed pouches, having bright, clean photography was important. To capture the Northern Wildflowers brand and messaging, Rootree's photography and social squad put together a mood board for inspiration, and the pouch was captured in different scenarios, to highlight how it's used. In addition to showcasing the pouches in the garden, it was just as important to highlight the seeds themselves to show the beautiful mix in the hands of a gardener or laid on a dish.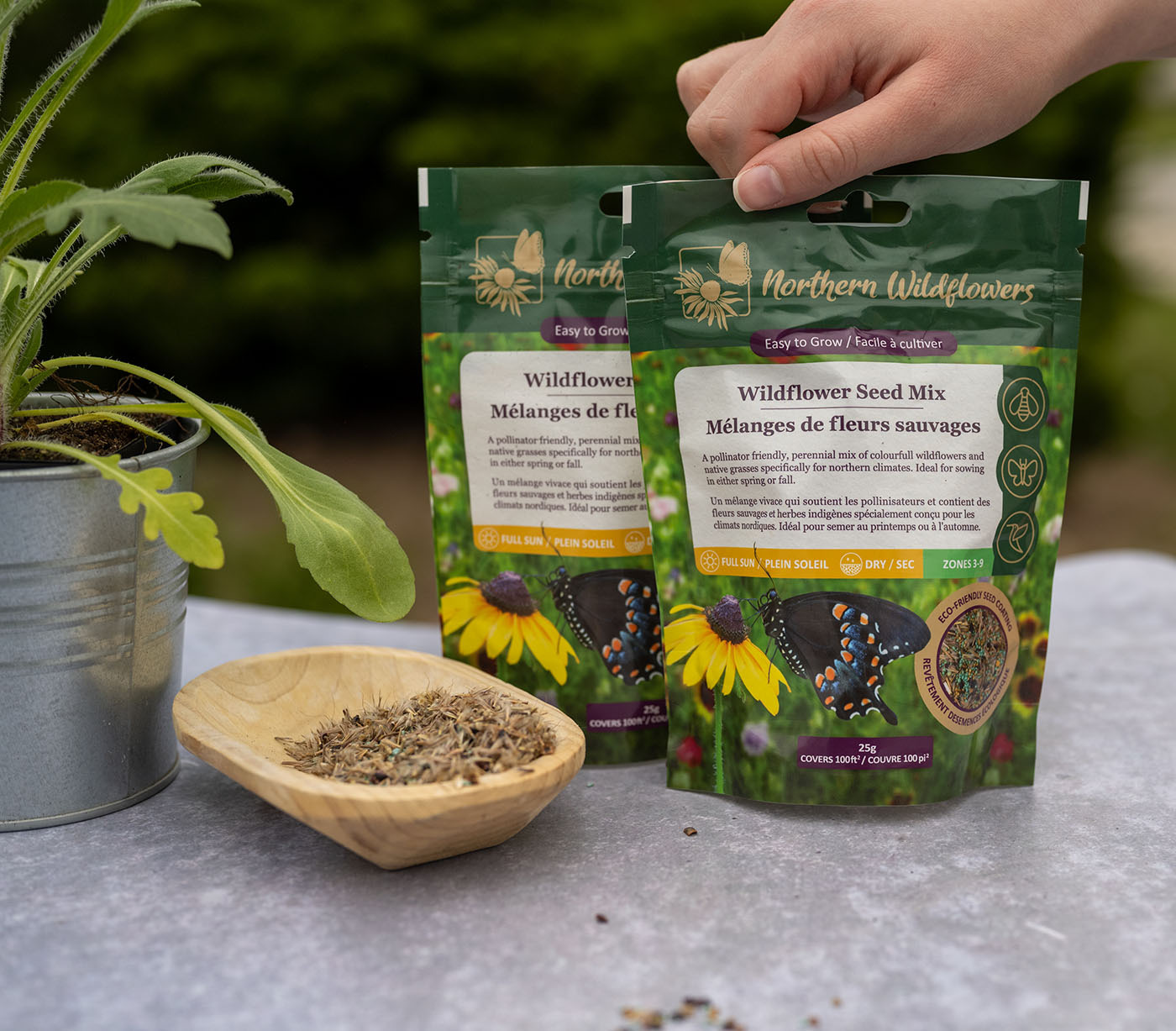 Jenny could not be happier with the photos, as they perfectly embodied Northern Wildflowers and its customer base. Rootree's Creative Services team has enjoyed being a part of Northern Wildflowers' journey and is looking forward to rolling out designs for their other SKUs!