Ray and Angie
Angie approached us in need of packaging which would better represent herself and her brand – and she needed it NOW.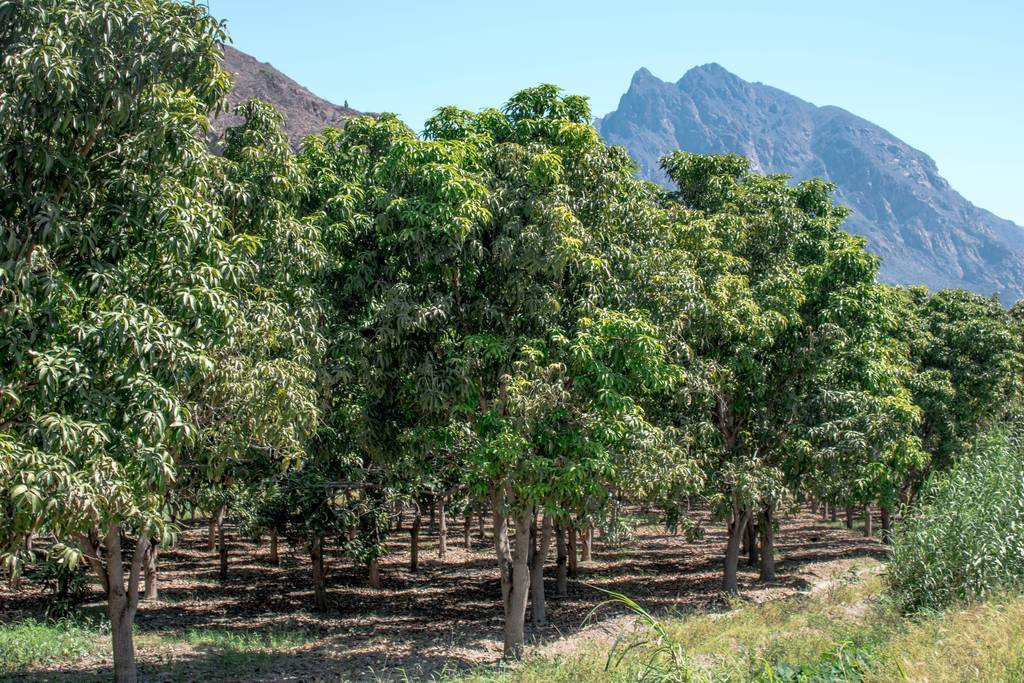 Located deep in the valleys of Peru, LaPapampa is a small, family-owned orchard that has been providing fresh delicious mangoes to the local people since 1895.
"How would you like to taste a mango straight from the valley of the Andes in Peru?!" This idea is what inspired Angie and Ray to start this business.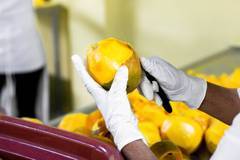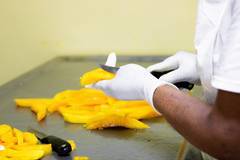 When Angie contacted us, she was excited to share with us the news about LaPapampa's expansion into Canada. "Our mangoes are hand-picked, processed, and dried, then packaged for sale in Peru", Angie says. A select few, however, are now being put aside and shipped back to Canada to be sold in farmers' markets and online.
"Capturing that fresh, sweet mango flavour anywhere you go – our product is certified organic, all natural, with no added sugar. The quality, freshness, and great taste can only be achieved when the perfect mango is selected. We do this at LaPapampa by picking our mangoes at their peak point of ripeness.".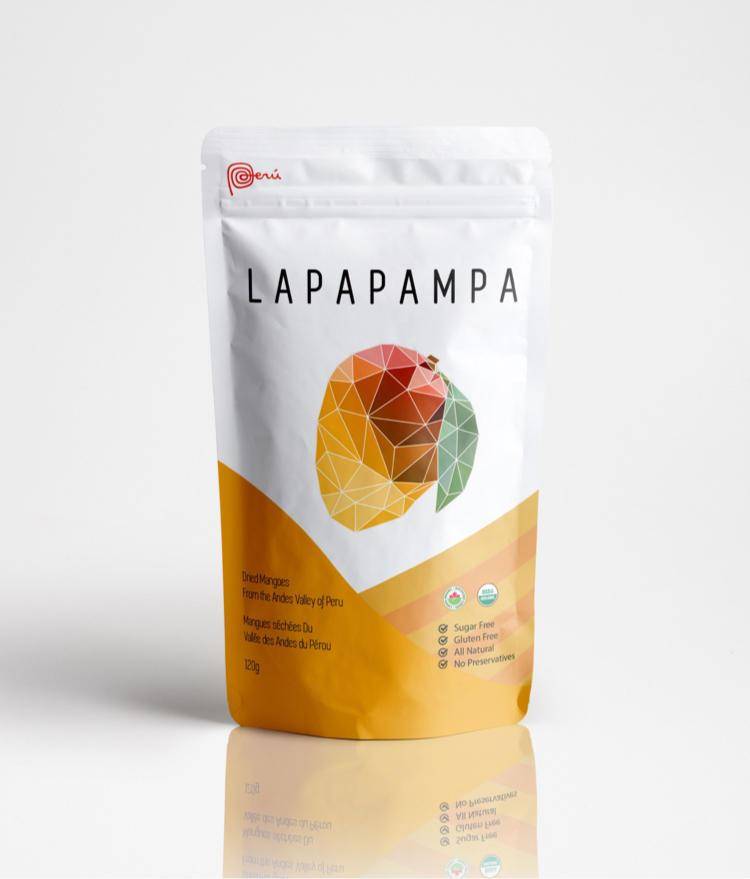 "Rootree provided us with an amazing team of professionals who took our dream and made it a reality. The quality, service, and expertise of the company fit perfect with our brand. Not only were they able to meet our short deadline, they provided us with a beautiful stand-up pouch we are proud to represent as the face of our brand."
– Angie Sanchez –
It gets better. Angie and Ray aren't just retailers of these mangoes, "We are the supplier and the manufacturer and are personally involved in every step of the process. Our mangoes are picked and dried on the same day, to retain and capture the sweet mango flavour with every bite." In fact, when Angie reached out to discuss her packaging options, Ray was packing his bags to head to Peru to begin harvesting the latest crop of mangoes and she hoped to have new packaging to send along with him.
This is truly a family affair; their children travel to Peru with them in the summer. As a family, they have made it a priority to teach the villagers about recycling and the importance of keeping the river clean.
Sustainability is also at the forefront of LaPapampa's operations. There is no mechanical equipment used on the farm and the gravity-fed water supply comes from a large rain barrel. Organic waste is composted on site and used to fertilize the orchard and the garden, which provides fresh fruit and vegetables.
"We are very proud of the quality of the mangoes we offer and the unique, natural fresh taste that truly captures what LaPapampa has to offer. We can't wait to share this with you – A true taste of Peru."
It's been a pleasure getting to know Angie and learning about her business, and we can't wait to try these mangoes when they're ready!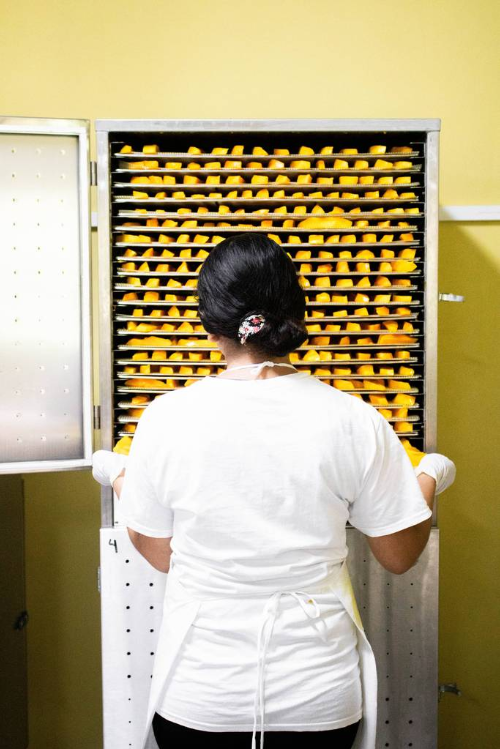 Update
Angie was kind enough to send us some samples, and we can confirm that these are the freshest, tastiest dried mangoes we've ever tried – bravo!