If there were 3-ish words to describe Mike Sonier from Ethical Table, we would say "Adventurer, Down-to-Earth, and Flavour-Connoisseur."
Mike's incredible story that led him down the path of creating Ethical Table is a tale like no other. Ethical Table is a brand of the most unique spice blends and flavours that started on the East Coast of Canada. At just 19 years old, Mike owned his own restaurant in New Brunswick where he loved to experiment with spices and herbs native to his home province.
Throughout the decade, Mike travelled all the way to the West Coast of the country, expanding his palette and sourcing local ingredients to create new flavour combinations.
Always excited for a new adventure, Mike settled into BC, loving the views of the Rocky Mountains, the extreme sports (jumping out of a helicopter to heliboard down the slopes, for example), and the culture.
Mike opened a restaurant in BC and was a huge success with many consumers loving his spice rubs and marinades.
Mike loves when people are passionate about food. So much so that he used to write down the spice blends for his customers so they could recreate them at home. When customers would return to his restaurant saying it didn't taste the same, Mike would say to himself, "One day I'll make my own blends." – that's where the idea of Ethical Table was born.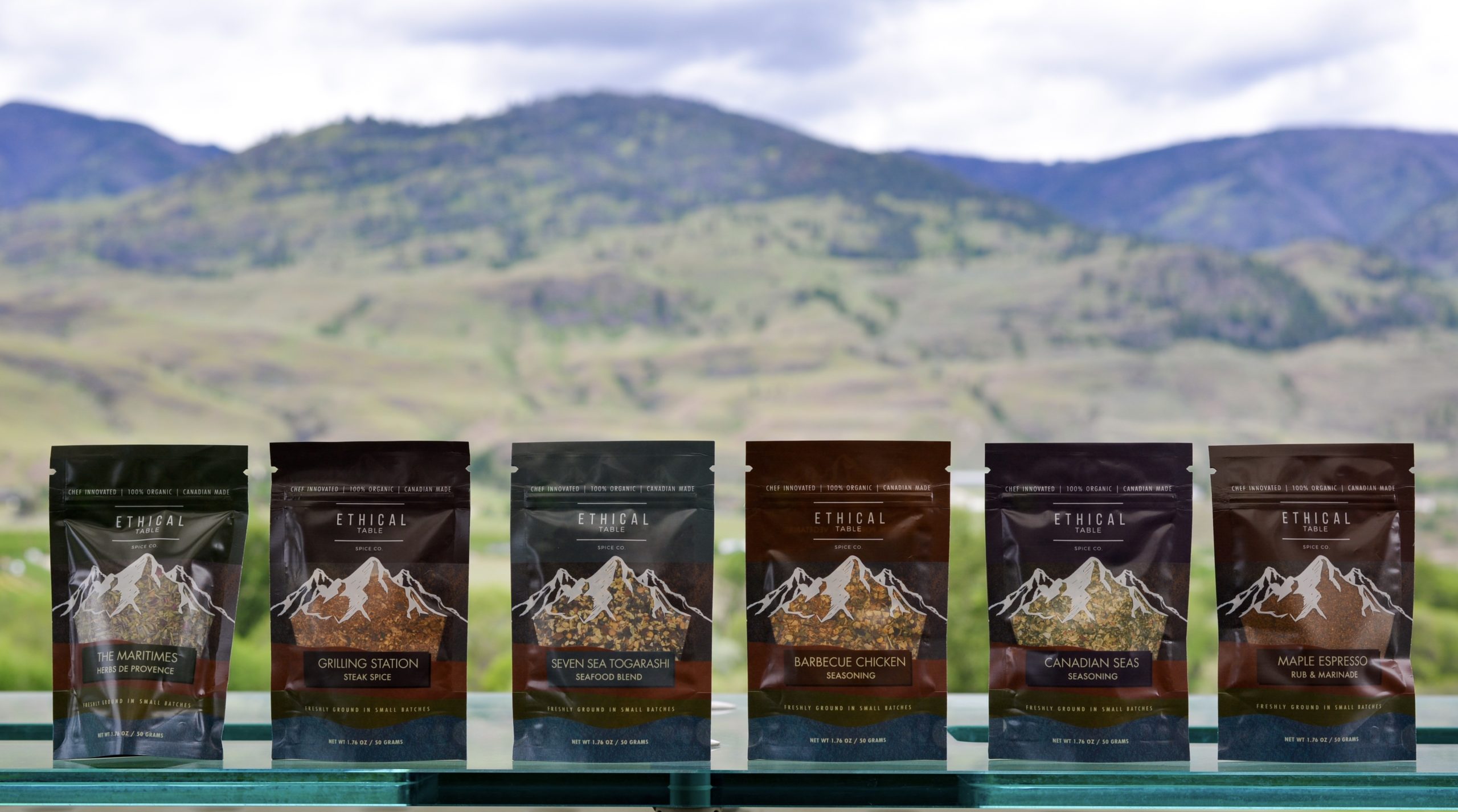 Mike says he never expected to be selling spices as more than just a side hustle, but sometimes things fall naturally into place when you least expect it. Starting out with 6 incredible spice blends, Mike approached Rootree wanting to design and produce compostable packaging for his brand.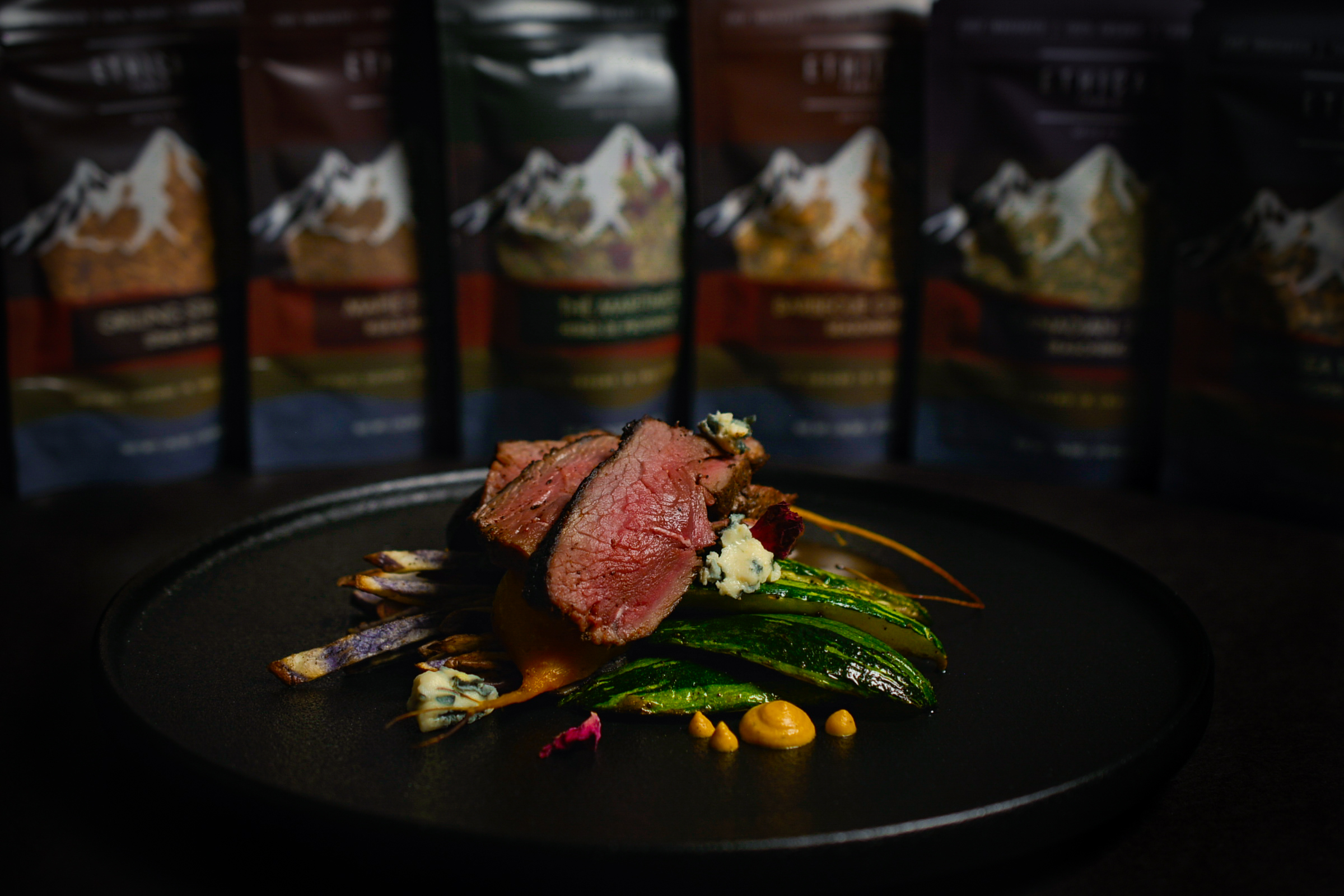 "3-ish words to describe working with Rootree: love the sustainability aspect, good vibes, and supportive."
As unexpectedly as the creation of Ethical Table was, the chain of events that led Mike to discover Rootree is just as unique.
"There's a company on one of the Vancouver Islands, they have their packaging at a little shop. I saw the packaging and was like 'oh this is super cool- this is nice packaging,' so I messaged the company, and they were like 'oh yeah, Rootree!' So, I looked you guys up. I found out you guys had compostable packaging, that is what I was after, and it was an instant partnership"
The Rootree team met with Ethical Table and just as Mike said, it was an instant partnership. After chatting with our team and discussing compostable packaging options,things quickly started to fall into place; Rootree would be designing and producing Ethical Table's compostable packaging.
What was it like for Mike to work with the Rootree team? He's summed it up for us:
The Creative Services team designed a beautiful pouch featuring a window in the shape of a mountain to pay homage to the Rocky Mountains. The windows allow customers to see the vibrant spices inside the pouch. Completely compostable, Mike wanted Ethical Table's sustainability efforts to reflect his own. It clearly paid off between the flavours and the packaging as each time Ethical Table releases a new batch, it sells out completely.
Ethical Table's spices are so unique because they are inspired by the local cuisine and flavours from the area where the ingredients are sourced. In his top-selling flavour, Maple Espresso, the salt is hand-harvested in BC, the coffee beans were sourced from Ethical Bean, and the maple syrup is from a small maple syrup farm in New Brunswick. This flavour is one of a kind and the combination of ingredients will take you on a flavourful culinary journey.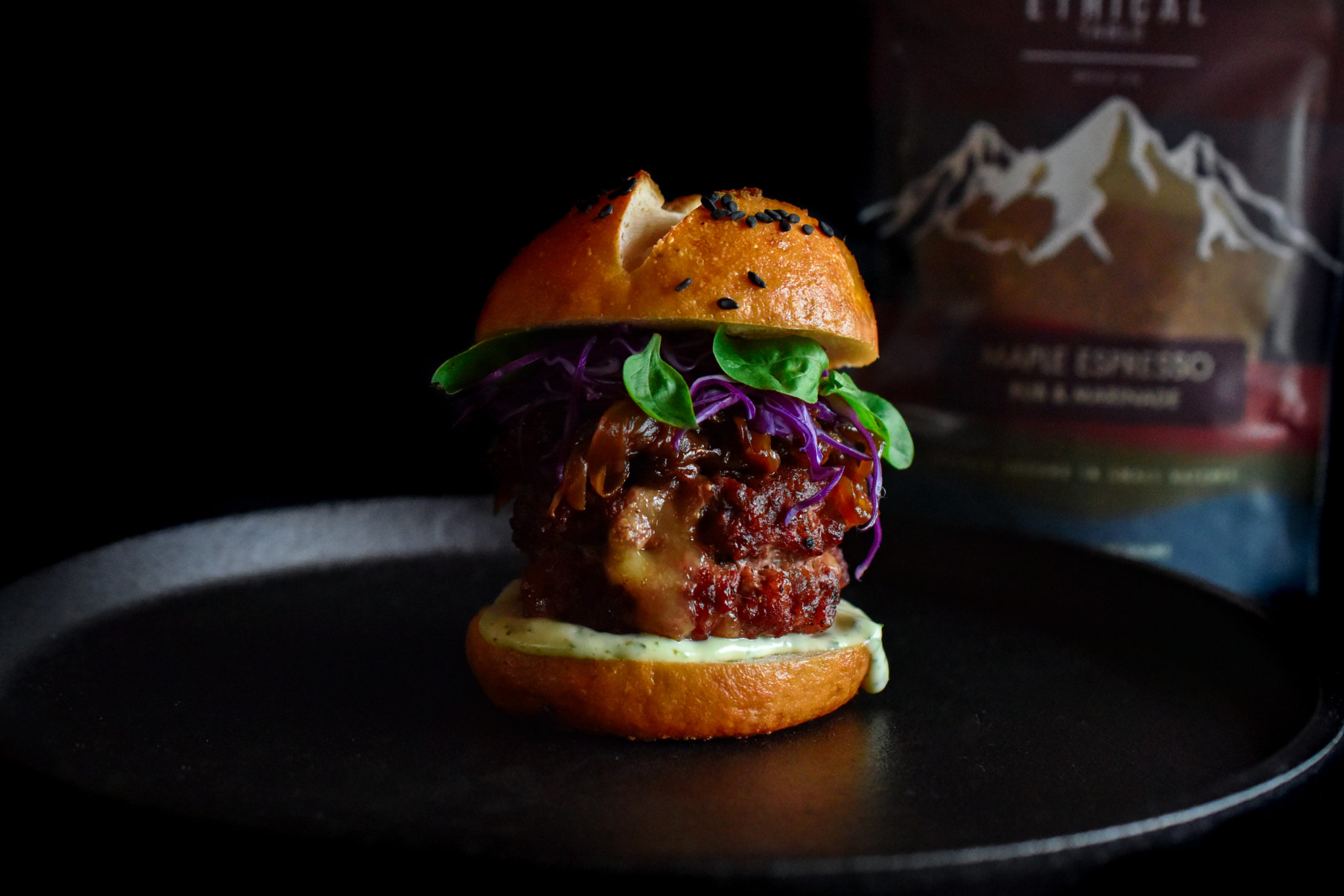 One of the most wonderful things about Ethical Table is that it's ever growing. Mike's journey has led him to Costa Rica, where he spent a lot of his time during the pandemic learning from locals and experimenting with new flavour combinations. With big plans to continue travelling to other countries (India is next on the list!), Ethical Table continues to expand. Now selling 10 flavours, Ethical Table has continued to sell out each batch. Currently waiting for Rootree to unveil our new compostable packaging, Mike continues to travel on his journey and create new spice blends based on his worldly experiences.
Rootree and Ethical Table just won an Award of Distinction from PAC Canadian Awards in the Package Innovation category! Up against some of the more recognized brands and creative agencies in Canada – we're very proud and pleased for this award.