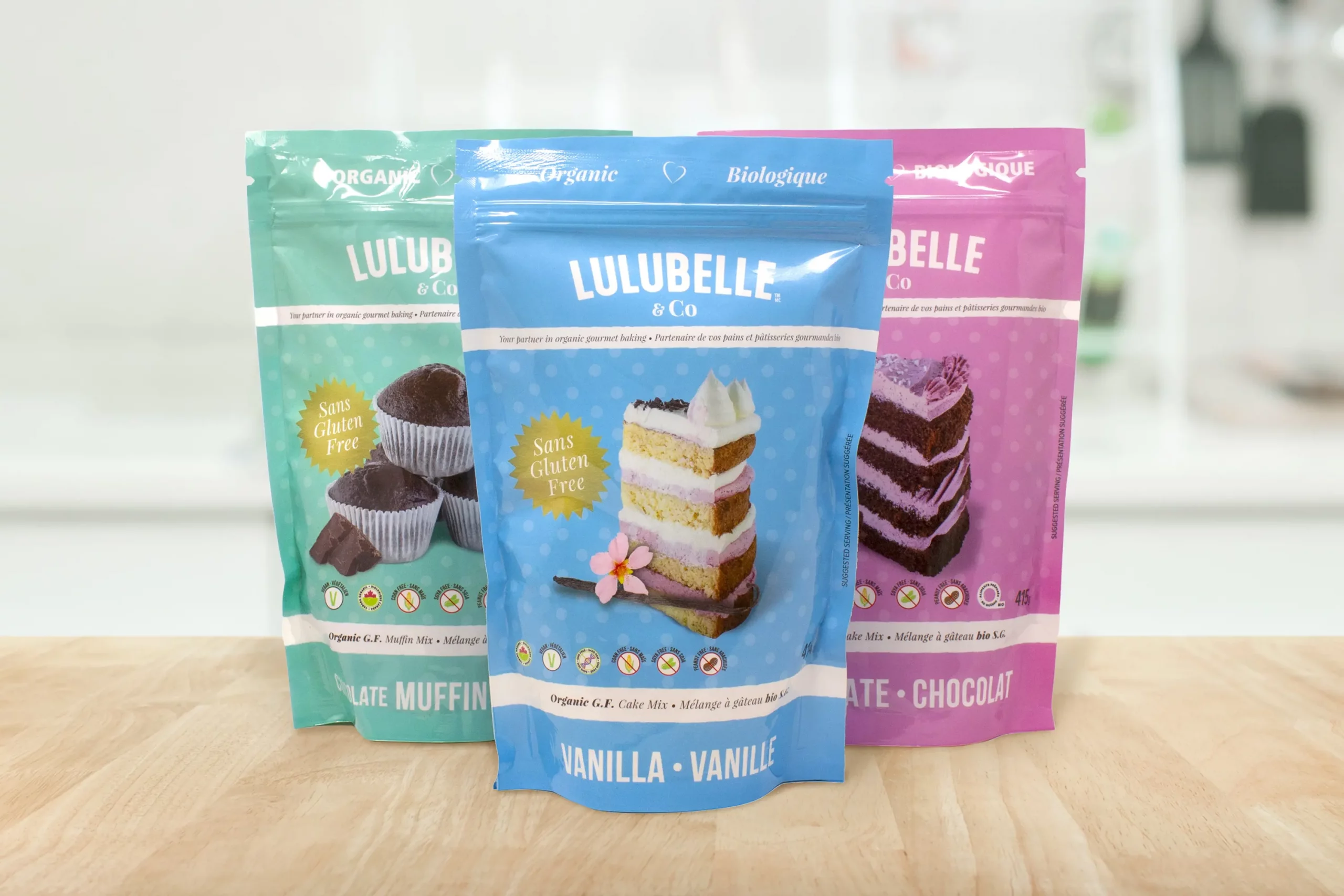 Marie Brossard, CEO and founder of Lulubelle, has an unusual background. Originally from Montreal, she is trilingual in French, English and Italian and has dual citizenship: Canadian and Italian! She also holds a bachelor's degree in Business Administration from UQAM.
Her two great passions are food and real estate. In the past, she created an Italian restaurant from scratch: L'Incontro, located on Rue St-Denis, which she later sold to the Thursday/Le Crocodile group.
After selling her restaurant, which was right in the heart of Montreal's hustle and bustle, Marie went into real estate. She was already a persistent and ambitious businessperson; she studied and became a certified real estate broker with her own namesake agency. You probably know her from her role in the famous condo project located near the Bell Centre downtown: La Tour des Canadiens (Phases 1, 2 and 3), which sold in record time.
"Lulubelle gave me back my humanity," Marie Brossard tells us.
The idea for Lulubelle came to her during a family Christmas celebration, when her little brother, who is celiac, showed up with a rock-hard, gluten-free cake. It was inedible! In today's world, we all live surrounded by people with dietary restrictions. Seeing the mediocre quality of what was available, she realized there was a need for good products.
Marie wanted to create a brand that reflected her. And what better time to start a company than when there are no financial problems? All the stars were aligned. In 2017, Marie got the cake ball rolling while still working full time in real estate. She wrapped up her last sales in March 2020, at the very beginning of the pandemic. It was a challenge in disguise, as everyone had started cooking.
"For a sweeter world—one bite at a time."—the Lulubelle slogan.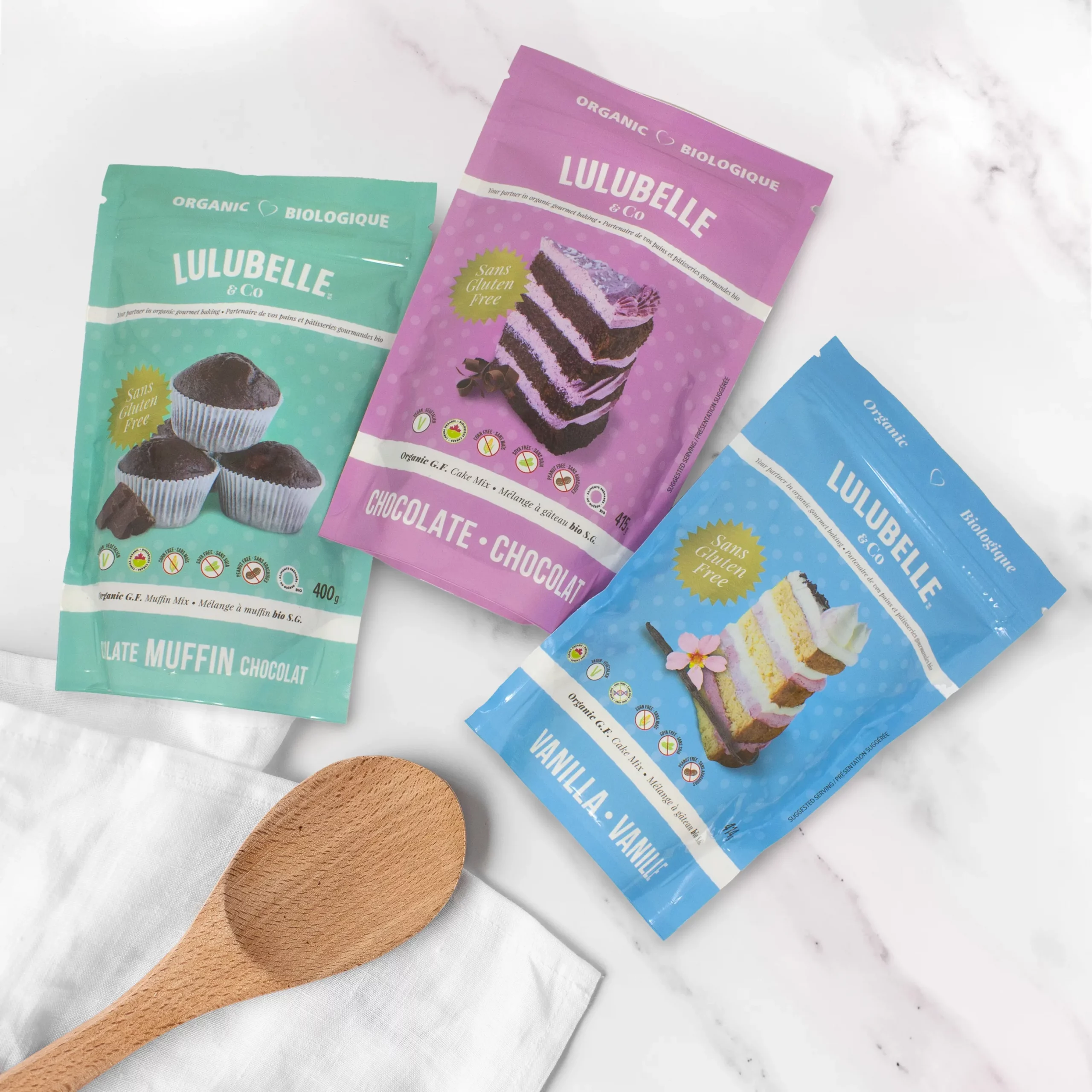 After travelling and attending many food fairs and shows, after much study and work to refine the winning recipe, the goal was to create a mix that was vegan, gluten-free and delicious, all in one. Marie's first customer is Amazon, and she has just signed with UNFI, Canada's largest natural food distributor.
"I've been with Rootree since the beginning!"—words that warm our hearts.
One of the great added values of these delicious baked goods is the fact that the ingredients—Aliments du Québec—Bio—as well as the packaging for all the products are made here in Canada. Hence the collaboration with Rootree from the very beginning. The company is B-Corp certified, which means that it meets societal and environmental requirements for governance as well as transparency to the public. The Lulubelle product line has been distributed across the country for a year now, from coast to coast, as well as in superstores such as Metro, Avril and WholeFoods.
"I buy bags from Rootree not only because it's a great company but because it's located in Canada," continues Marie Brossard, founder.
As a woman-owned company, it is important for Lulubelle to provide support to the women who need it the most. That's why Lulubelle & Co is collaborating with a Quebec-based NPO to create a cooperative for women in Burkina Faso. Maire has committed to purchasing four tons of flour per year, direct fair trade. The local cooperative received used hoses from the Quebec maple industry to create an irrigation system. It is also equipped with a solar energy system, which is free of power failure. By offering this work to just one of these women in Africa, they give her the ability to feed about ten people.
In addition to this initiative, Lulubelle provides several tons of flour per year to the Breakfast Club. They provide thousands of breakfasts in schools across Canada so that children can reach their full potential.
With the goal of expanding distribution in the United States and Europe, product innovation is always at the forefront. The company already has five full-time employees and is growing rapidly. For the very first time, Lulubelle & Co had a kiosk for the summer season at the Jean Talon Market (#184) in Montreal, serving waffles on a stick, dipped in chocolate. Yummm!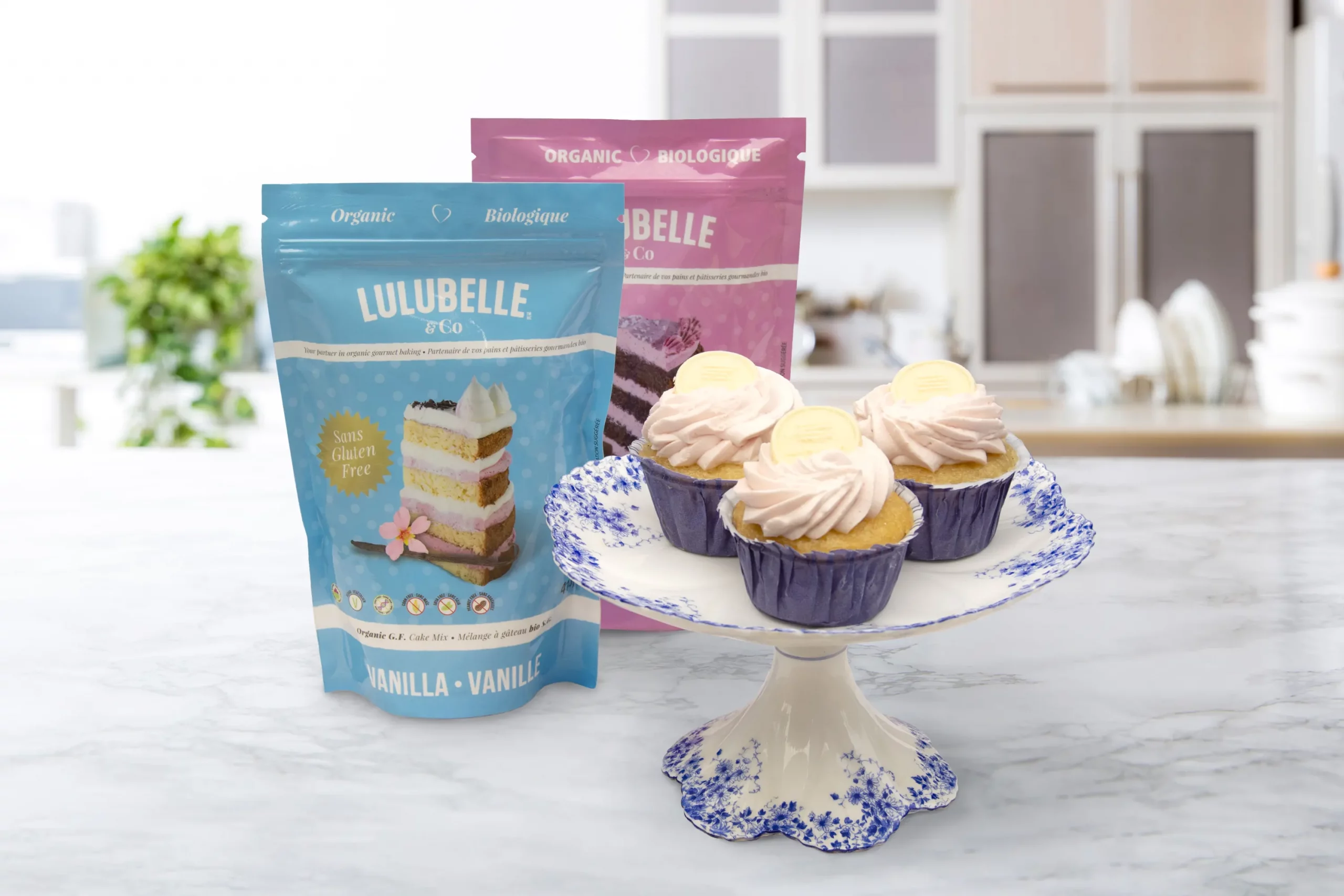 After appearing on the show Dans l'oeil du dragon (Dragon's Den), Quebec, Canada, Lulubelle gained a lot of credibility among its customers and potential customers.
"Never, never, never give up. Don't quit. Young girls no longer dream of being princesses; they want to become CEOs." Wise words from Marie.
"I'm treated like a queen at Rootree" the founder says. She has been working with RT since the very beginning of Lulubelle. For her, being a local company is extremely important and greatly influences the quality of her product. It's another way of reducing one's carbon footprint, by avoiding the polluting transatlantic transport that comes with importing.
Her interactions with the company have always been very easy, a straightforward relationship. She receives samples in record time. "Rootree is very conscious of the quality of their bags; they always listen to my needs and are very professional," she adds.
"Lulubelle was the nickname my ex-husband gave me," she says with a laugh. But the meaning goes beyond her past. It's a perfectly bilingual name, accepted equally well by French—and English-speaking customers. Lulubelle is also a Walt Disney character. And during World War II, she was a pin-up on fighter planes. It was also a film back then (1948), starring George Montgomery. Since more than 50 years have passed, Marie was able to register the name as a trademark in the United States, opening the doors to export, still using Rootree bags made in Canada.