On March 3rd, our team visited Ben Cullen of Cullen's Foods at his humble abode in Guelph, Ontario to learn all about his bean biz.
Keep scrolling for a recipe from the Cullen's!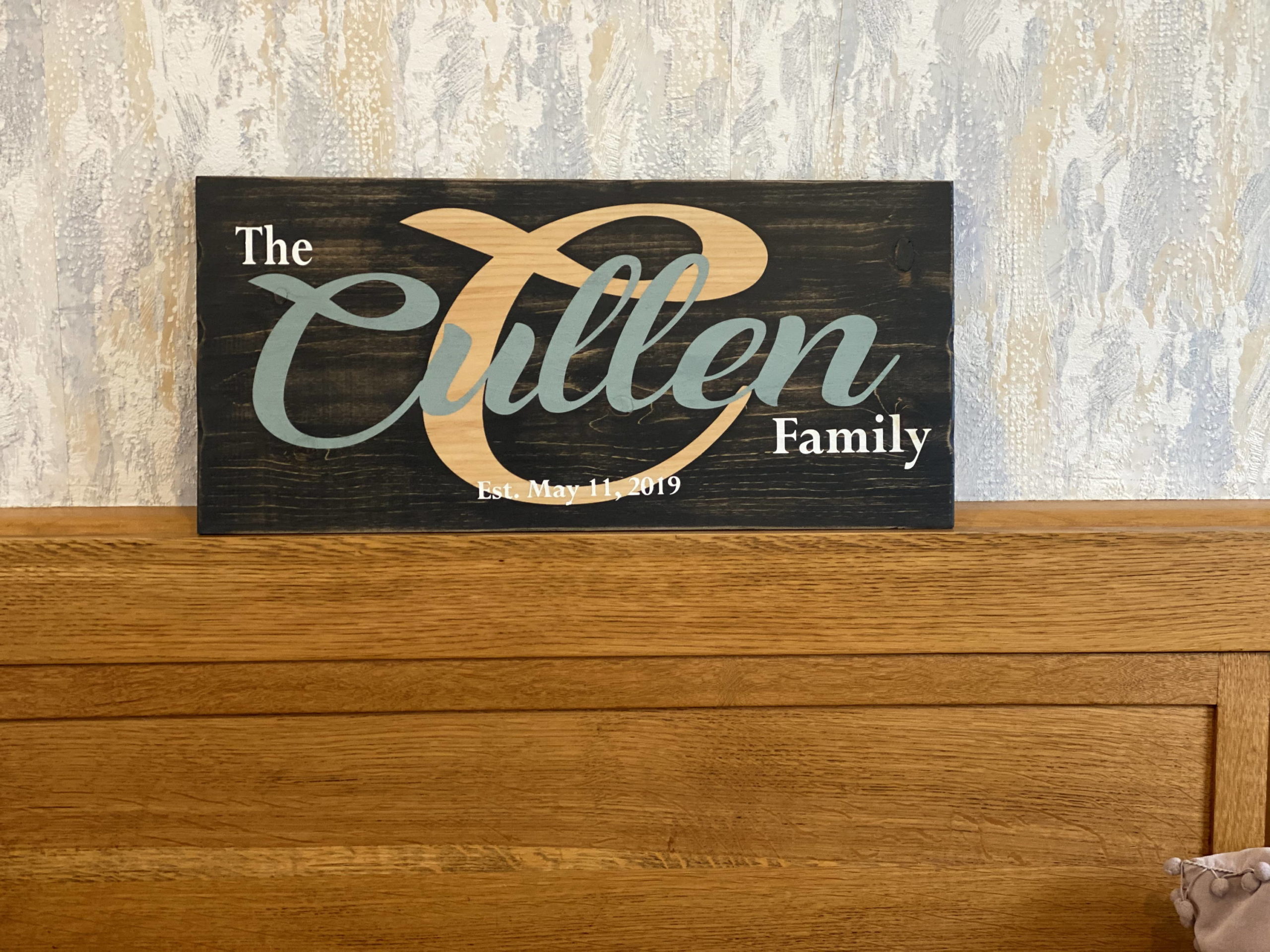 As we entered his home, we were greeted by Ben and his St-Lucia Rescue Pup, Ruby. With a knack for incredible hospitality, we were offered tea & delectable chocolates before we had even removed our coats.
Ben Cullen, like his dad Mark Cullen (expert gardener, author, and tree advocate), and grandfather Len Cullen (an influential pioneer of the horticulture industry) has the ultimate green thumb.He was born and raised in Markham where he attended the Toronto Waldorf School and Unionville High School. For post-secondary education, Ben graduated with a Diploma in Agriculture from the University of Guelph and a Bachelor of Commerce at Dalhousie University in Halifax. Due to his father's influence throughout his childhood and adolescence, Ben got his hands dirty in everything from the ground up. Starting with primary agriculture, working in grain elevators and at seed companies, to working at grocery stores, and then national food brands – he has always considered himself lucky to be able to have experienced first-hand the chain from farm to table.It wasn't until a night out with the boys from agriculture college that he got the idea to get into the bean business…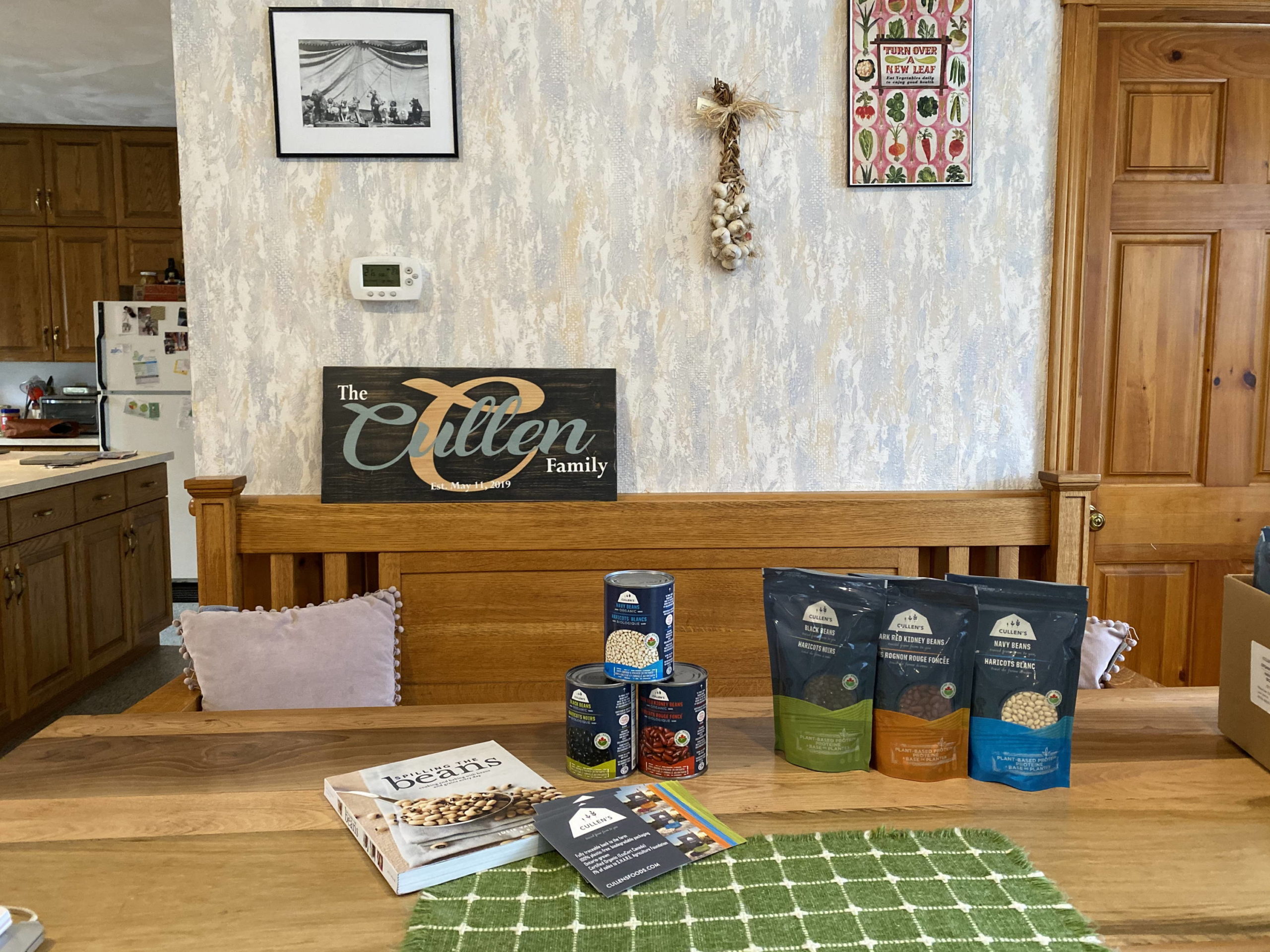 "I am a huge supporter of the 'think global, act local' ethos – we need to do things closer to home, it doesn't feel right to be buying products from overseas when we can grow them just as well in our backyard. At the same time, we don't want to turn our backs on farmers who might be struggling far off in the world. There's always going to be a chasm between agriculture and grocery, and that's what makes our business unique. We want to provide food products that you recognize, in a way that you haven't seen before, the idea that we'll tell you every part of the story and nothing is a mystery is what we pride ourselves on".
Ben keeps tabs on all of the farming operations, he meets with the growers from Palmerston, King City, Appin, and Wyoming, Ontario and loves to create a connection with them and their crops. He glows when talking about feeling the earth beneath him and observing the growth in the fields, the cleaning and preparation of the beans, and finally, to seeing it on the shelf at local stores. The full circle is very important to him and has always been a part of how he looks at just about everything.
With a strong dedication to company transparency, each compostable bag of Cullen's Beans is lot-numbered with a code to connect you to the farmer who grew your meal, by way of www.cullensfoods.com .
Being the global citizen that he is, Ben is a loyal advocate of S.H.A.R.E. Agriculture Foundation , a benevolent Canadian organization that works with small-scale farmers in Central and South America to implement viable solutions to any challenges they might be faced with. Ben believes in the ability to affect change; he is proud to donate a 1% minimum of sales to S.H.A.R.E. initiatives through Cullen's Foods. We can certainly say he has always been (literally) down to earth.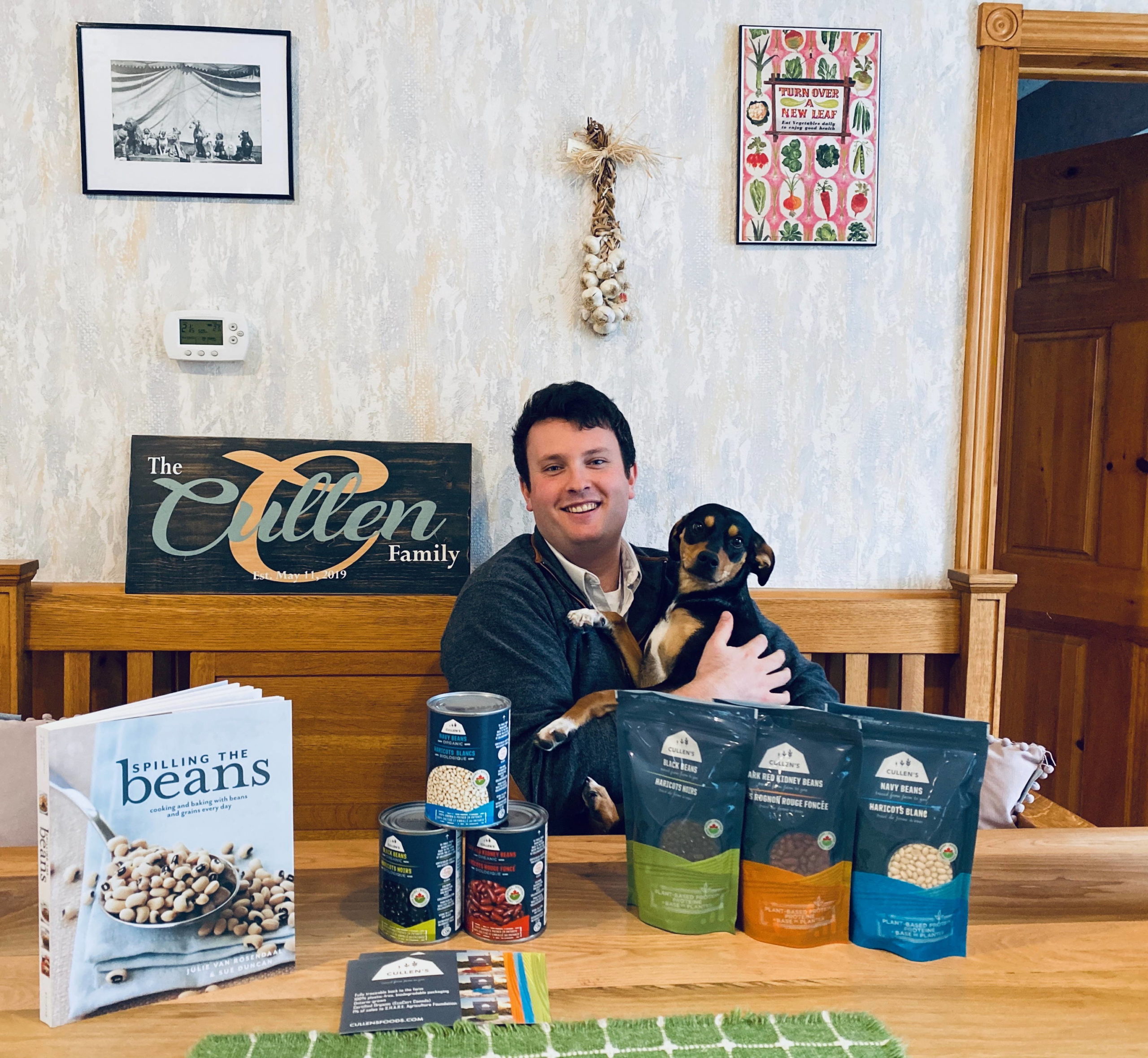 "It was brought to my attention by a friend lamenting over the fact that he converted some acres to organic farming and didn't have anywhere to sell, that was what put light on the gap in the market. I thought "something like this needs to exist. I know my values and I'm going to shape this product in those values".
Ben says his friends would describe him as 'action-oriented'.He runs his business with a deep-rooted mindset for eco-responsibility, traceability, and convenience.When asked where he envisions Cullen's Foods in 10 years, he answered: "I see it as more versatile, I want it to be a multi-purpose vehicle from getting food to market with a level of integrity that we can really be proud of".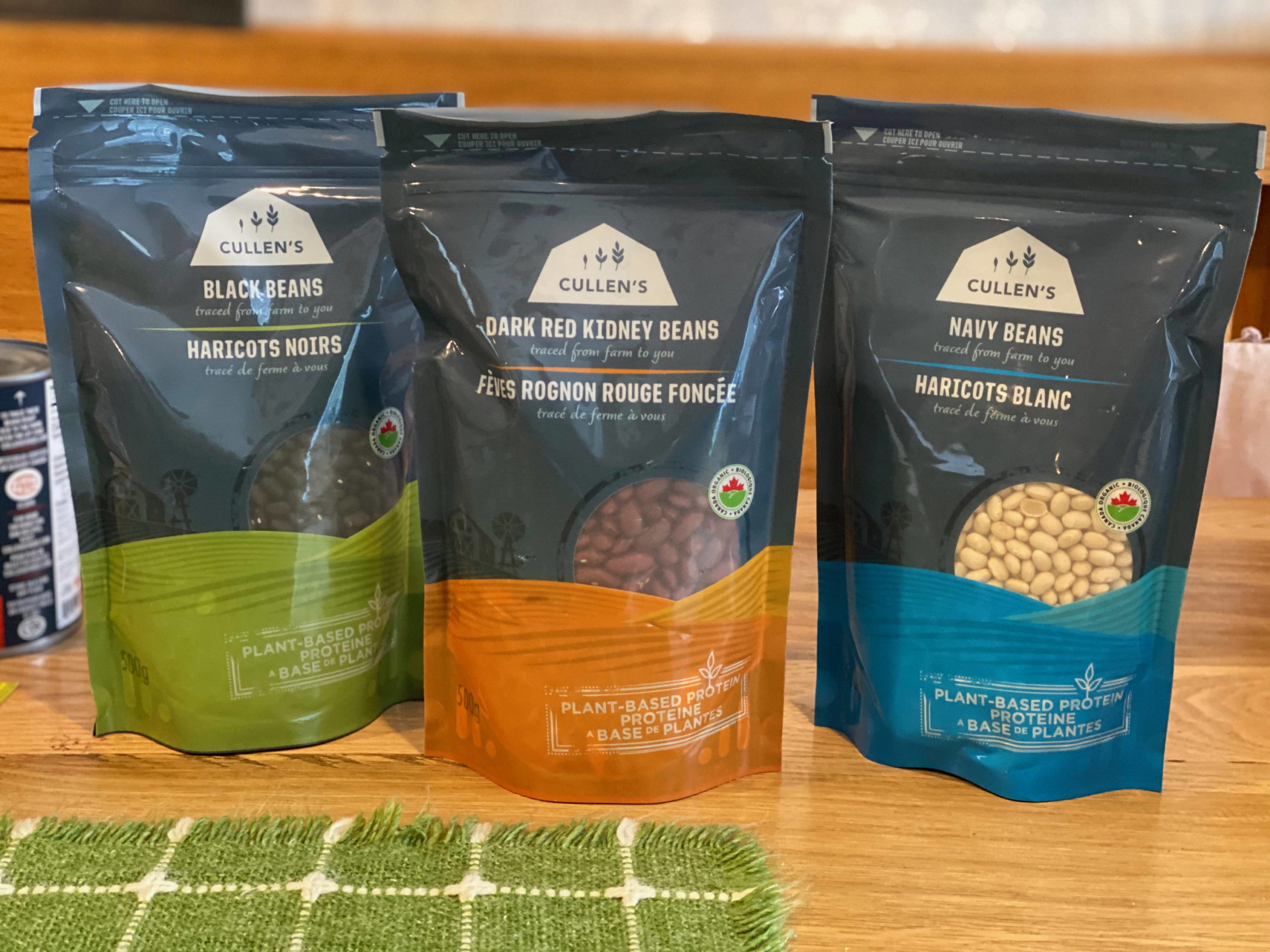 "We searched high and low to find a material we were happy with; one that would satisfy consumer expectations without ending up in the environment for thousands of years. That is how we ended up with Rootree, our supplier of compostable packaging!"
– Ben Cullen –
If you are going to think local, you have to act locally, that is why finding Rootree was serendipitous for Ben.
In his interview, he stated that working with Rootree is "collaborative, progressive, and supportive". He has had tremendous feedback about his choice to use 100% compostable options.
"Our values are the same," he says, "Sustainability, Innovation, and Community. The food industry is a shifting industry. Consumers want to deal with people they trust, and very few packaging companies will care about you, let alone pick up the phone if you're a small or new company".
Ben has a bright, honest personality and contagious laughter, it has bean (pun intended) so wonderful getting to know more about him and his business. We look forward to growing with Cullen's Food!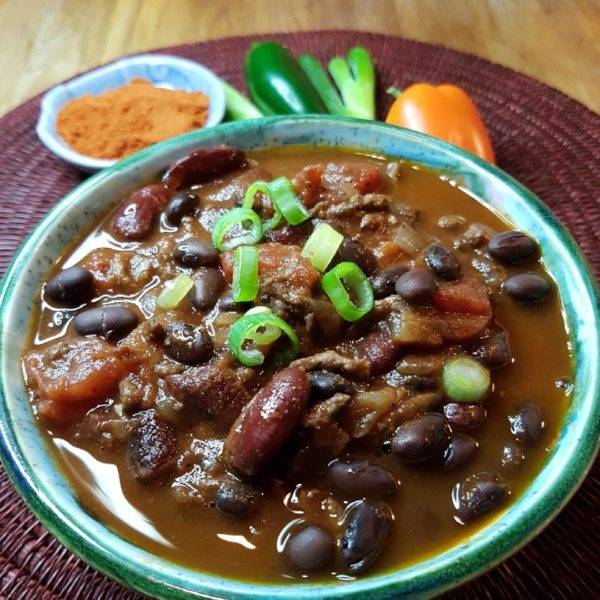 Ingredients
:
250g ( ½ package) Cullen's Black Turtle Beans
250g ( ½ package) Cullen's Navy Beans
250g ( ½ package) Cullen's Dark Red Kidney Beans
2 tbsp olive oil
2 large onions, chopped
1 red bell pepper, chopped
1 green bell pepper, chopped
salt and pepper to taste
4 large garlic cloves, minced
2 chipotle peppers in adobe sauce, chopped
1 tbsp ground cumin
1 tbsp ground coriander
1 tbsp dried oregano
1 bay leaf
156ml can tomato paste
850ml can diced tomatoes
850ml can pureed tomatoes
2 cups corn (frozen or canned)
1 tsp smoked paprika
Instructions:
Prepare Cullen's beans per package instructions, let cool and set aside; reserve the cooking liquid and set aside
Sauté onions with oil in a large heavy-bottom pot
Add red and green peppers
Add salt and pepper
Add garlic and stir until fragrant
Add chipotle peppers, cumin, coriander, oregano, and bay leaf. Add tomato paste and cook for 2 to 3 minutes.
Add diced and pureed tomatoes, corn, and prepared beans
Add smoked paprika
Simmer for 1 hour until flavours blend; add reserved bean cooking liquid, as needed, during simmering process
Adjust salt and pepper as needed
Serve and enjoy!