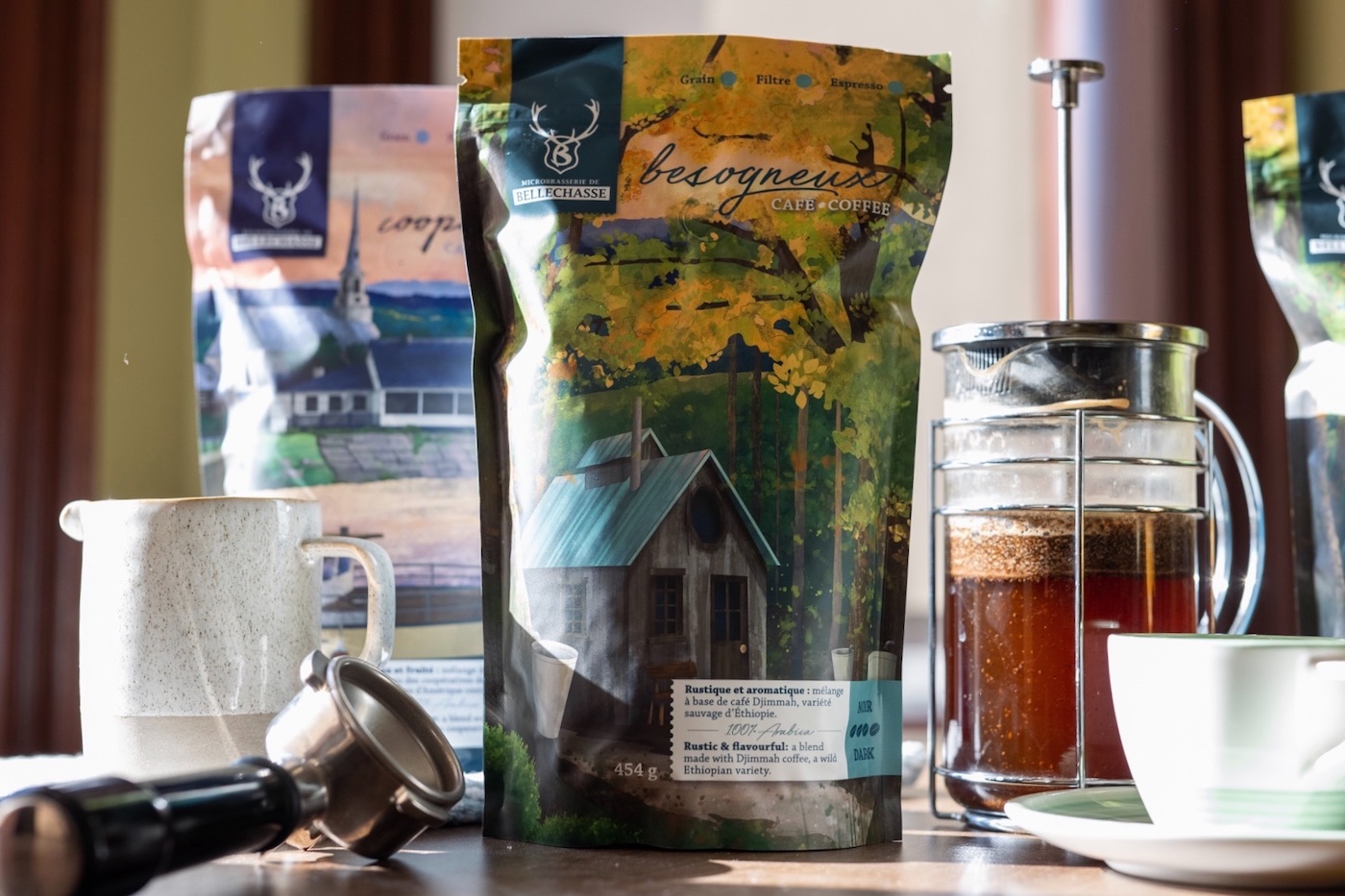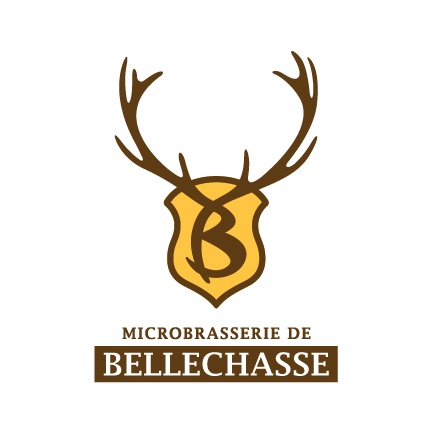 Microbrasserie de Bellechasse is known for its microbrewery, its line-up of delectable beers and for its quaint pub.
Located in Parc du Massif du Sud, in the village of Buckland, it is not only a must-see in the region but also an ambassador. The brewery offers an experience that embraces the local identity and provides expertise on sustainable development.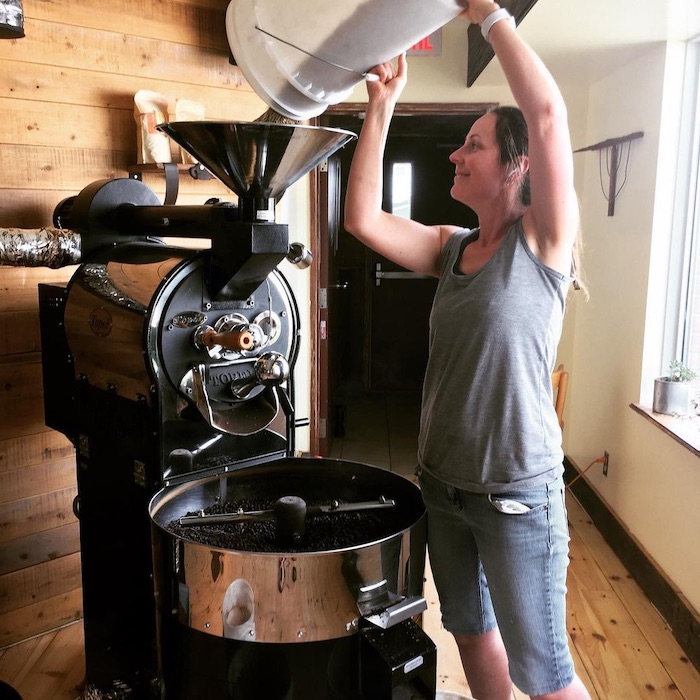 The company was founded in 2012 and was led by a desire to revitalize a rural section of the region while offering a showcase to local producers; all in order to encourage local buying. The microbrewery opened its doors in 2013 and are nearing a decade of success in business.
In order to showcase the region, the beers are named after local villages to share a sense of pride. The initial vision included a restaurant that became a pub. The menu is entirely inspired by local culture and offers seasonal inspirations.
In 2015, they had the idea of promoting and using regional flavours and agriculture. It was only a few years after their beginning that they decided to purchase their own roaster and provide local people with a wider variety of delicious products.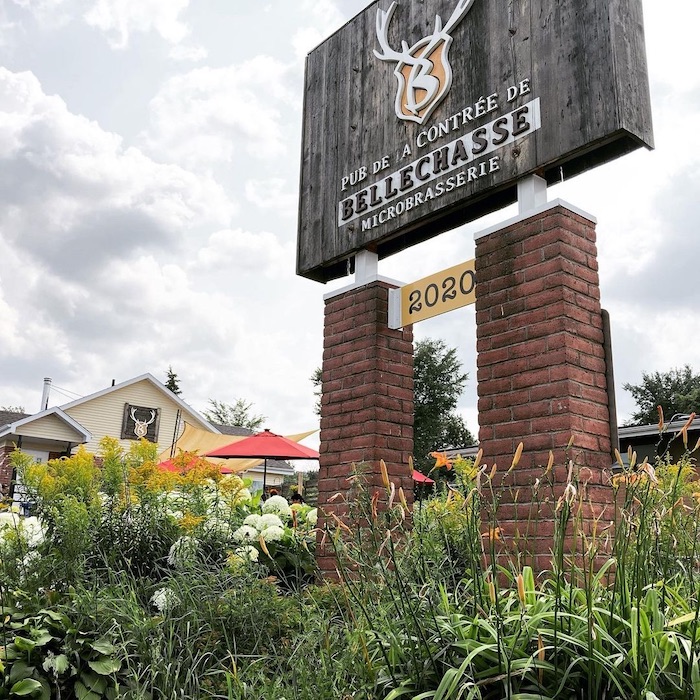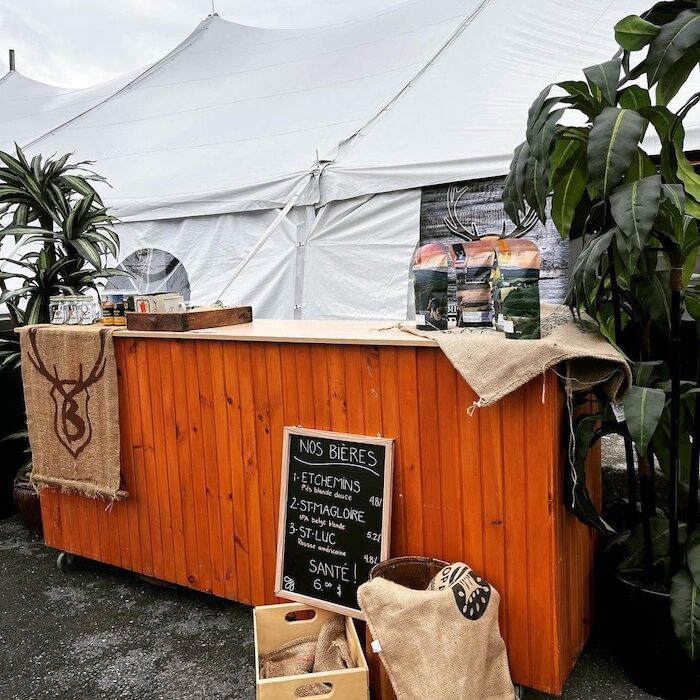 The roastery is located in the pub itself. Gabriel, master brewer and head roaster, had prior experience as a roaster. He and Anabelle, the general manager, already living in Bellechasse, quickly realized that no Micro-brewery or Roaster was established. From a sustainable development perspective, they saw the need to "stay local" to promote the quality of life that they value.
Coffee is produced, sold, and served at the pub. Each of their 4 blends are inspired by a local village in Bellechasse.
Microbrasserie de Bellechasse ensures that products remain local and that the production capacity of farmers is respected. They are destination pubs in the area and are proud to be encouraging local tourism.
Gabriel and Anabelle quickly realized that Rootree's values aligned with their own. Sustainable development, eco-friendly packaging and made in Canada; it was a perfect match from the start.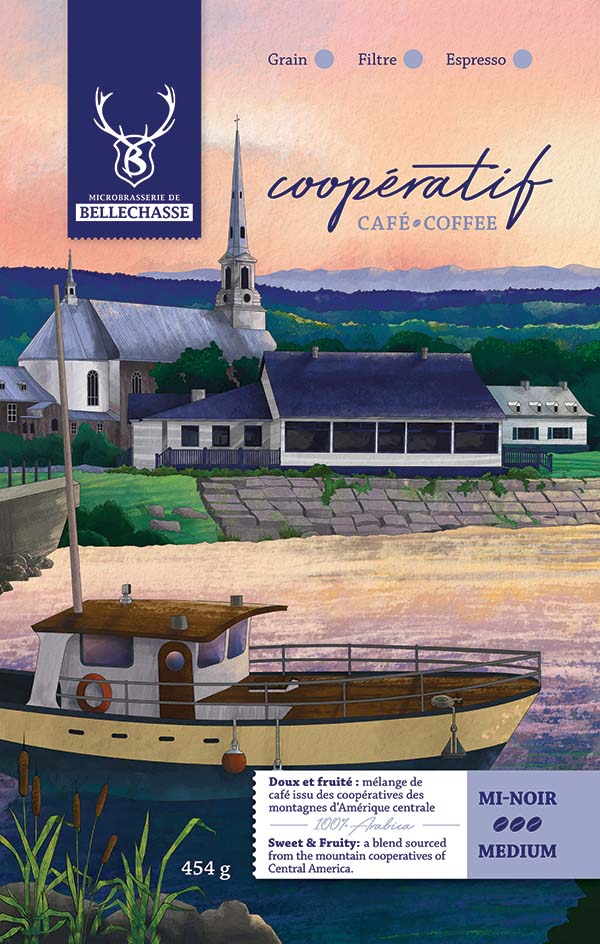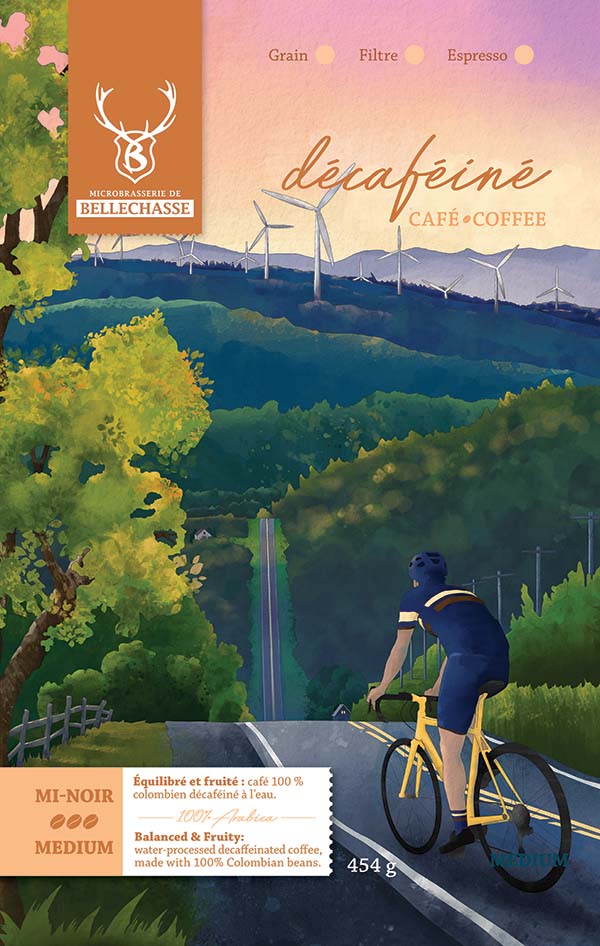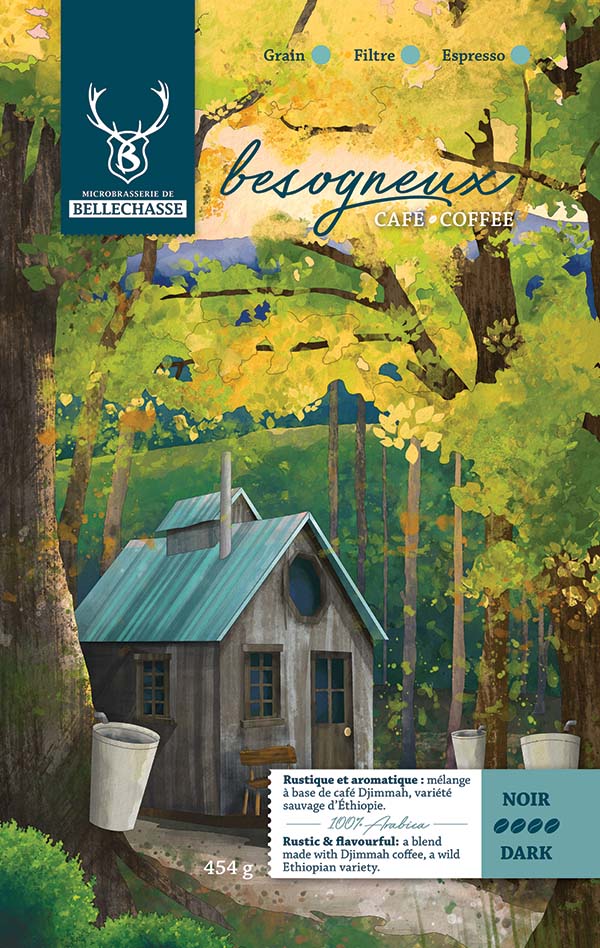 Microbrasserie de Bellechasse teamed up with Rootree for their creative services and packaging production. It was the RT team that conceptualized branding for the Café, and all via Zoom meetings during the pandemic. A series of 4 proposals representing authentic Quebec landscapes representing each of the villages involved and their agricultural heritage were unveiled virtually to all MBB employees. It was very important for the whole group to agree on the image of the product offered. "Beauty before our eyes" was the guideline for the inspiration of the design. The pouches are artfully designed and make a great gift and a perfect souvenir for people passing through the villages.
"How would you describe your RT experience in 3 words?": Positive, effective, great listeners and sincere! Oops, that's 4 😉 – says Anabelle Goupil, general manager.