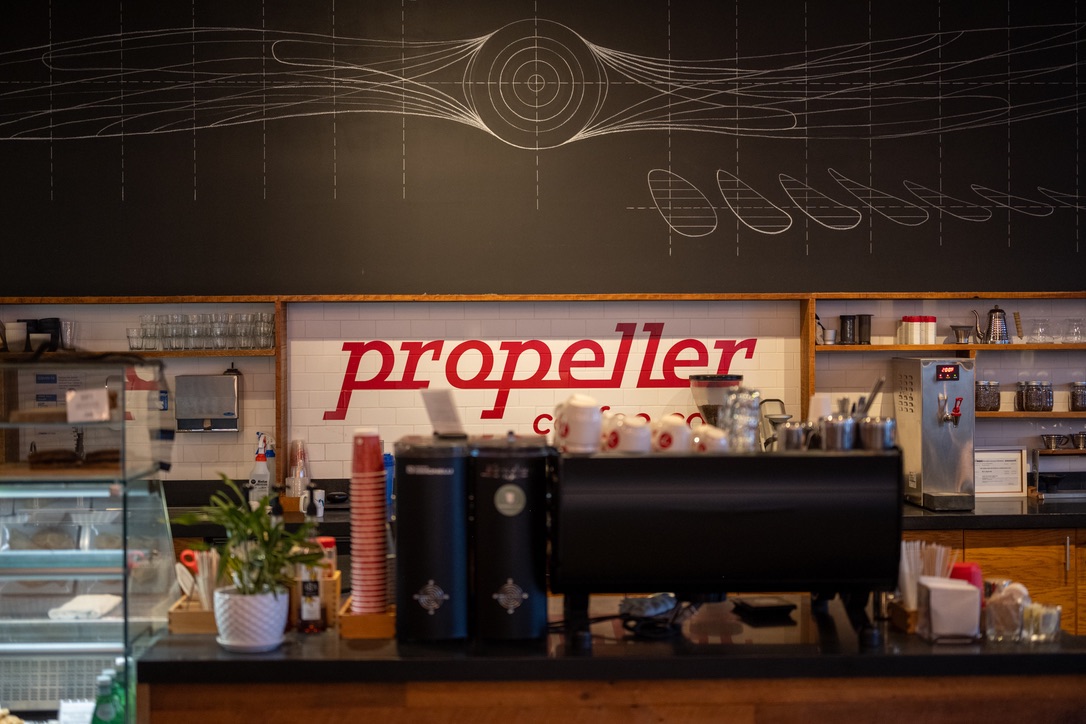 How does a Navy-raised, BC-native who grew up with a Tibetan tea-drinking family, get into the Toronto coffee industry? It's not a riddle, it's the preface of the inspiring career of Losel Tethong, co-founder and owner of Toronto's very own
Propeller Coffee
.
Upon arriving at Propeller, located in an artsy & high-tech neighbourhood near Landsdowne and Bloor in Toronto, you're greeted by hospitable baristas, beautiful décor, and a spacious sitting area that entices you to stay all day.Some cafés have the vibe but not the taste, and some cafes have the taste but not the vibe. Rest assured; Propeller has it all. We'll try not to gush over the life-changing, still-dreaming-about-to-this-day oat milk latte that was the perfect ratio of espresso to steamed milk and foam because we're not café critics… but if we were, we'd be won over.
Sailing into the industry
Losel Tethong (who we nominate as 'the world's most interesting man') grew up in the Navy. "Anyone who knows the Navy knows that the Navy floats on coffee," he says, although he was never a coffee drinker before joining the armed forces. While working around the clock sailing in the Pacific Fleet, he recalls his memories of hanging out in the Wardroom with officers for an afternoon treat; Starbucks Coffee – it was the '90's!During his post-Navy travels, he witnessed the global coffee evolution while working as a sustainability consultant and corporate strategist. As he was settling down, looking for work closer to home and his children, he knew he was ready to make his own waves in the coffee industry. "Coffee is an incredible industry; it's global, it's local, it's small business and big business. There are so many things that keep you interested."
Location, location, location
Losel was on the move in 2012-2013. After walking & riding his bike through much of Toronto's west end – to nearly 30 locations searching for the perfect spot, 50 Wade Avenue is where Propeller set up their roots. In a neighbourhood with an emerging arts community and a high-tech presence (including Ubisoft & Freshbooks as neighbours), the café has added value to the surrounding community.
"Cafes are a third space; neither work nor home, whether you're tech or art, you can meet here, quietly work, and use us as a meeting place. We're not the public library or a bar, we're not an official office, we're a community space."
The café is conveniently located near the TTC, which is beneficial for staff and customers, both retail and wholesale. The proximity to the TTC is an added benefit to the events portion of their business which is booked out nearly every weekend.
For the community to know your name is an honour many family-owned businesses could only dream of, "It is one of the most rewarding feelings."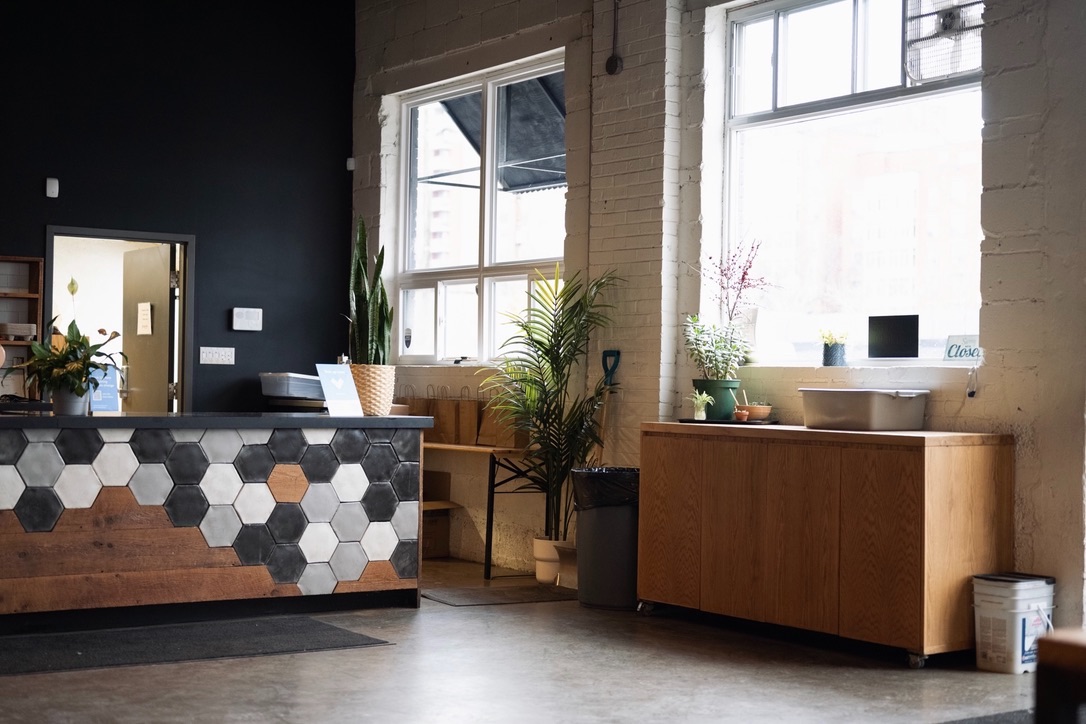 The name Propeller was inspired by his early experiences of being surrounded by propellers – on both airplanes and ships – in this, he found symbolism for propelling onward and the energy to keep moving forward in life.
"The time you take out of your day to have your coffee, whether it's by yourself or with a friend, it's a special ritual," just as it was during his time in the Navy. We can all relate to the peaceful, maybe even meditative, moments enjoyed with a cup of coffee in hand.
To this day, Losel has kept his curiosity, always asking questions like "How can we do things better in terms of quality & sustainability? How can we be better citizens?". Only three years after opening, the pursuit of answers to these questions led Propeller to be named Roaster of the Year in 2016, a prestigious award spotlighting their great coffee, excellent customer service, environmental sustainability, and upstanding citizenship.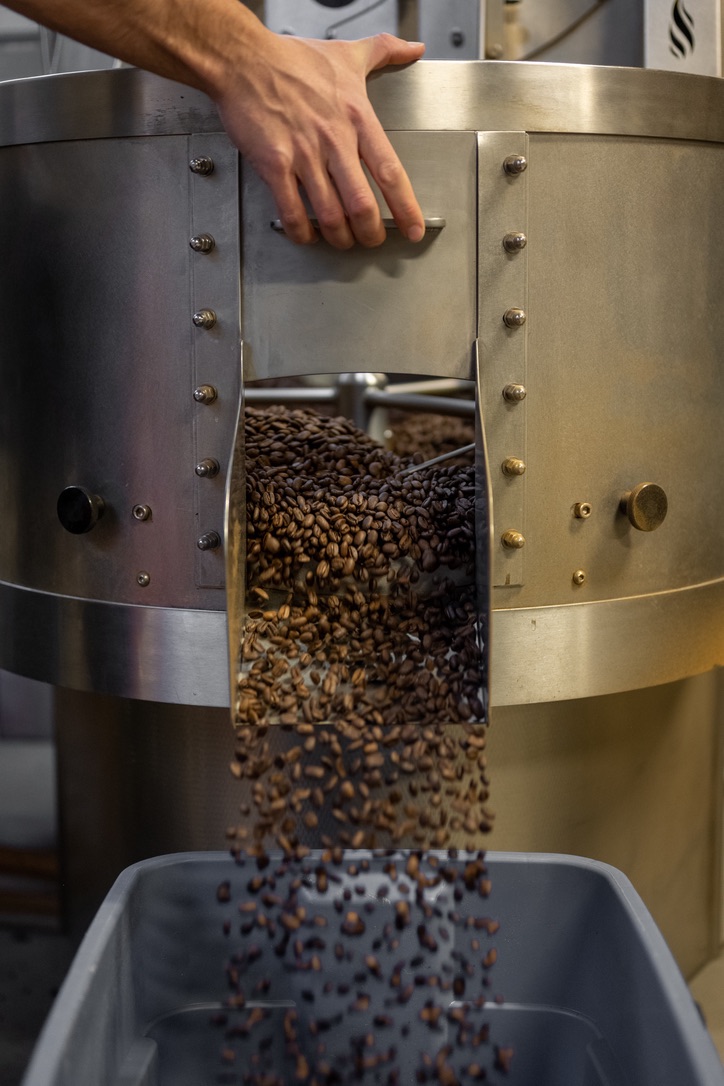 "Dream big. Work hard. Show up every day. Don't let the setbacks set you back." Losel leads Propeller with a strength-in-values mindset in every day & every decision. Serving excellence in every cup starts with high-quality beans, roasting experience, and valuable relationships with like-minded partners. "When it comes to customers or partners, as long as they care about sustainability, quality, and community as much as we do, that's a pretty great formula for success, as long as you start from values basis. Whatever we do, we make sure it's true to our values.""Hiring and supporting awesome people and giving them the tools they need" is part of their success strategy and very much why Propeller's values echo through each and every one of their employees.Propeller teamed up with Rootree after finding challenges dealing with suppliers whose lead times varied from 10 to 24 weeks. "As a small business, trying to order that far out, that much inventory, and that much cost, in uncertain times was not viable.". We are proud to be able to create beautiful and fully recyclable packaging for Propeller in a facility that is bullfrogpowered, just like theirs! Through sharing the same values of a sustainable, family-owned, community-oriented business, dare we say Propeller and Rootree have become the power couple you didn't know you needed?As they approach their 10th year in business, they have a lot of achievements to be proud of. From hosting hundreds of weddings, to winning a prestigious roasting award, to becoming B-Corp certified, Propeller is a force of nature that is adored by many in the GTA.