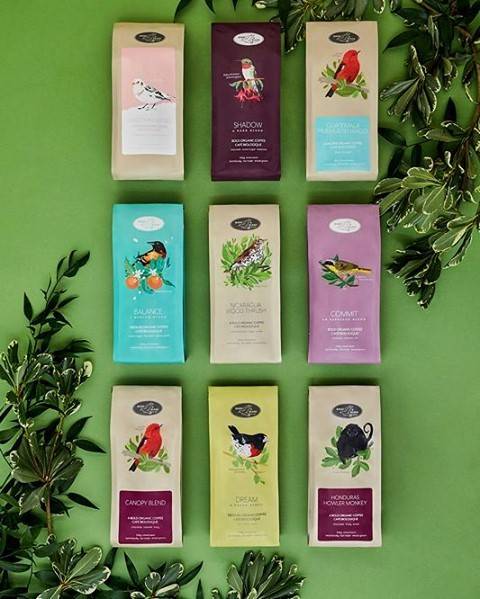 This year, Rootree had the honour of placing second in the Sustainability category at the 2020 Inkspiration Awards, presented by HP and Dscoop! In 2015, HP and Dscoop teamed up together to create this award as a way to celebrate their community and to inspire them to push the boundaries of what's possible with HP's digital printing presses! 5 years later, the award is still inspiring creative minds around the globe.
For this year's application, Rootree submitted packaging that we printed for Birds & Beans Coffee Roasters, a client that is based in Etobicoke, Ontario. Birds & Beans was our first client to print on our Quad-Seal home-compostable coffee bags with a compostable valve. By using these fully compostable bags, Birds & Beans promotes sustainability within the coffee industry and helps to push that trend forward.
We're proud to be recognized among such an inspiring community of creative individuals, especially our fellow businesses in the Sustainability category, and want to thank HP and Dscoop for organizing these awards.